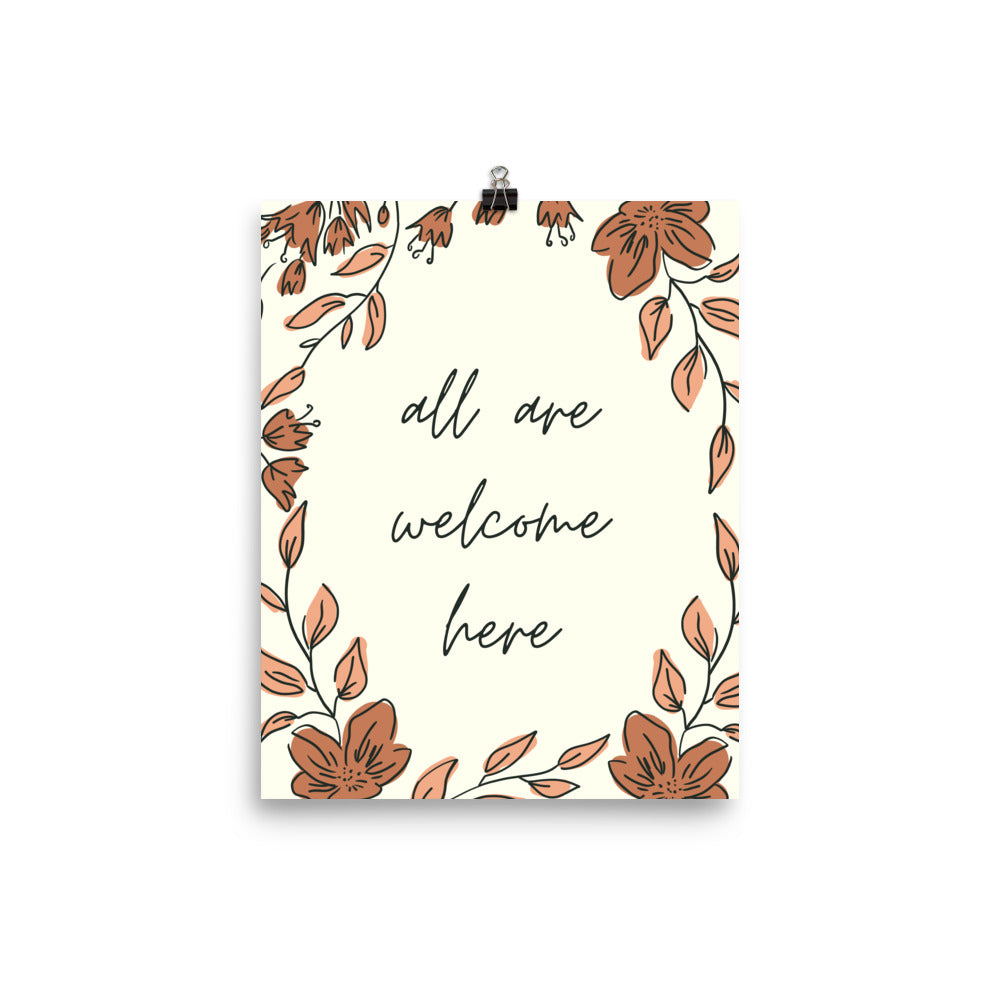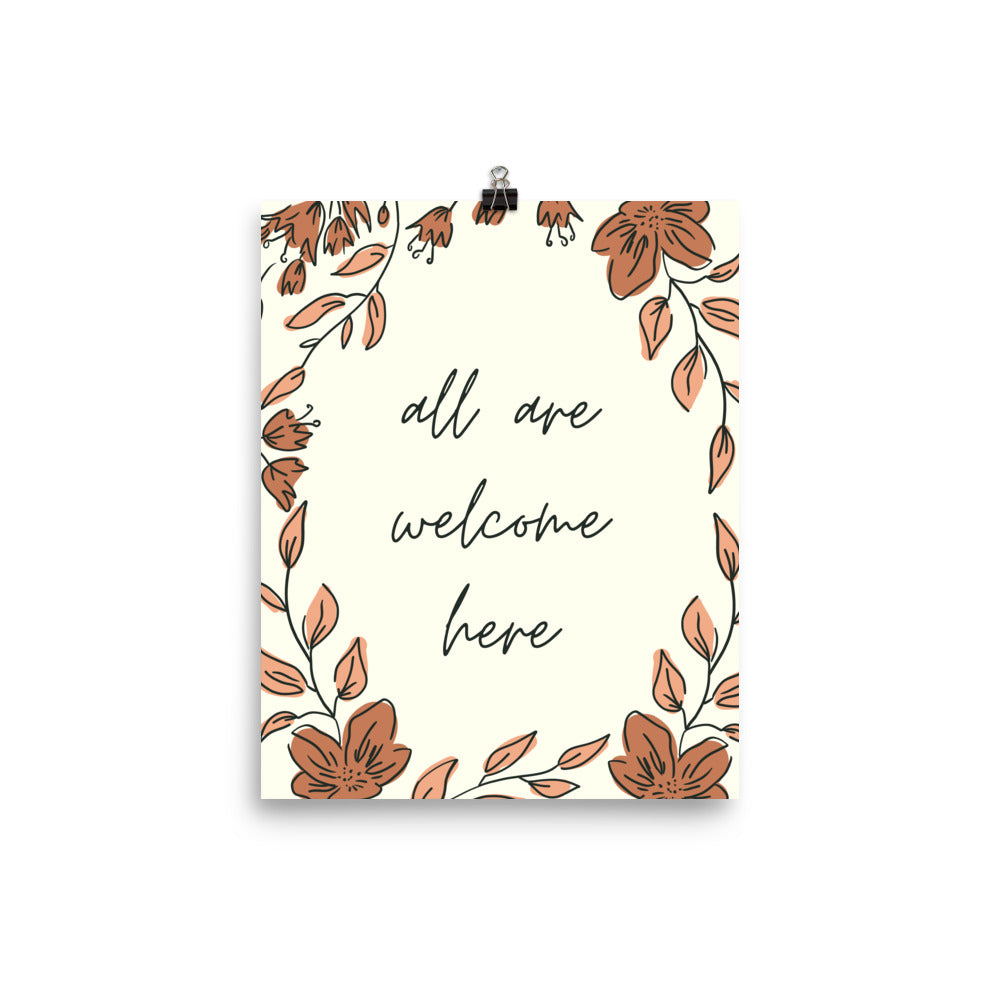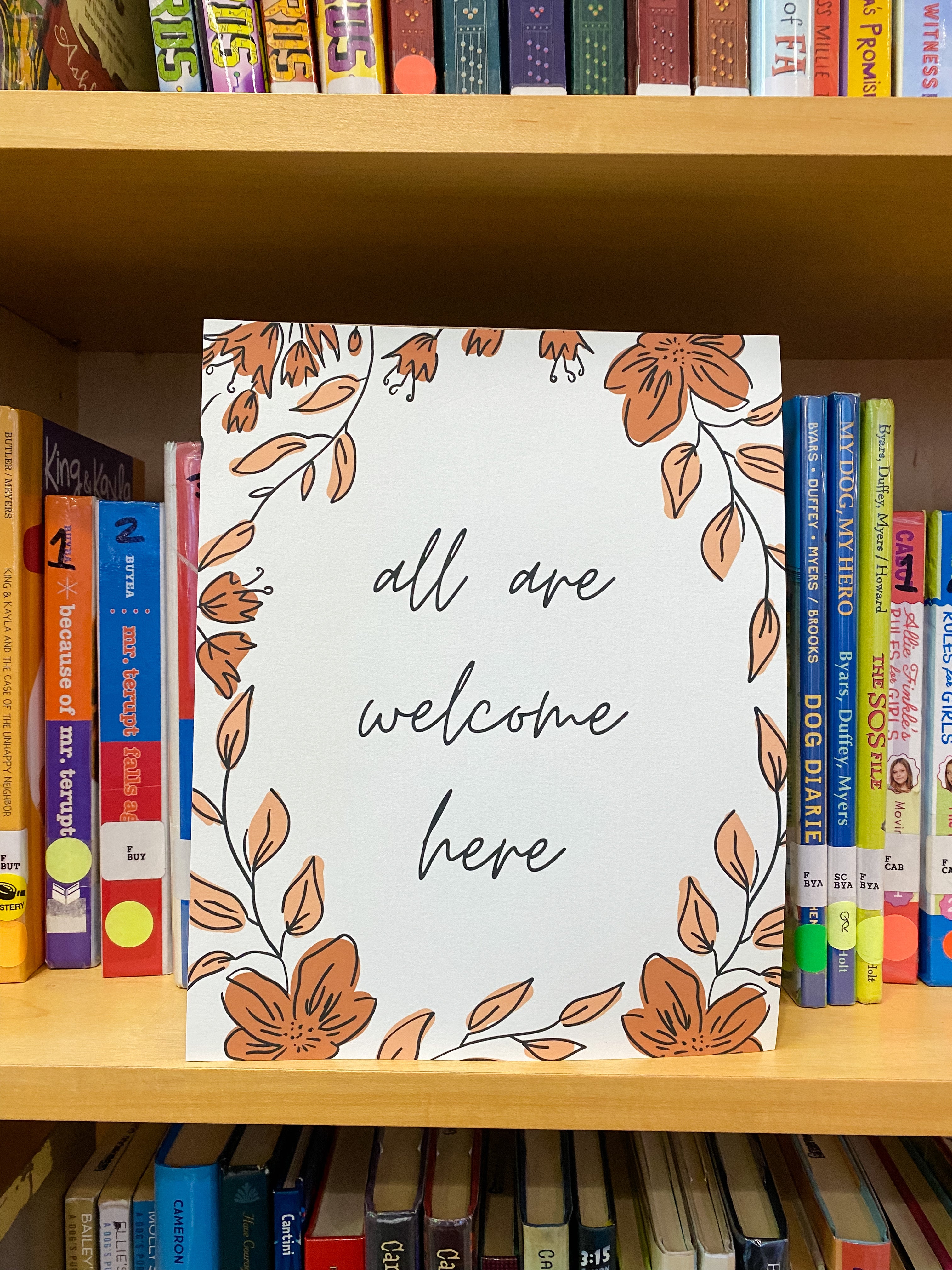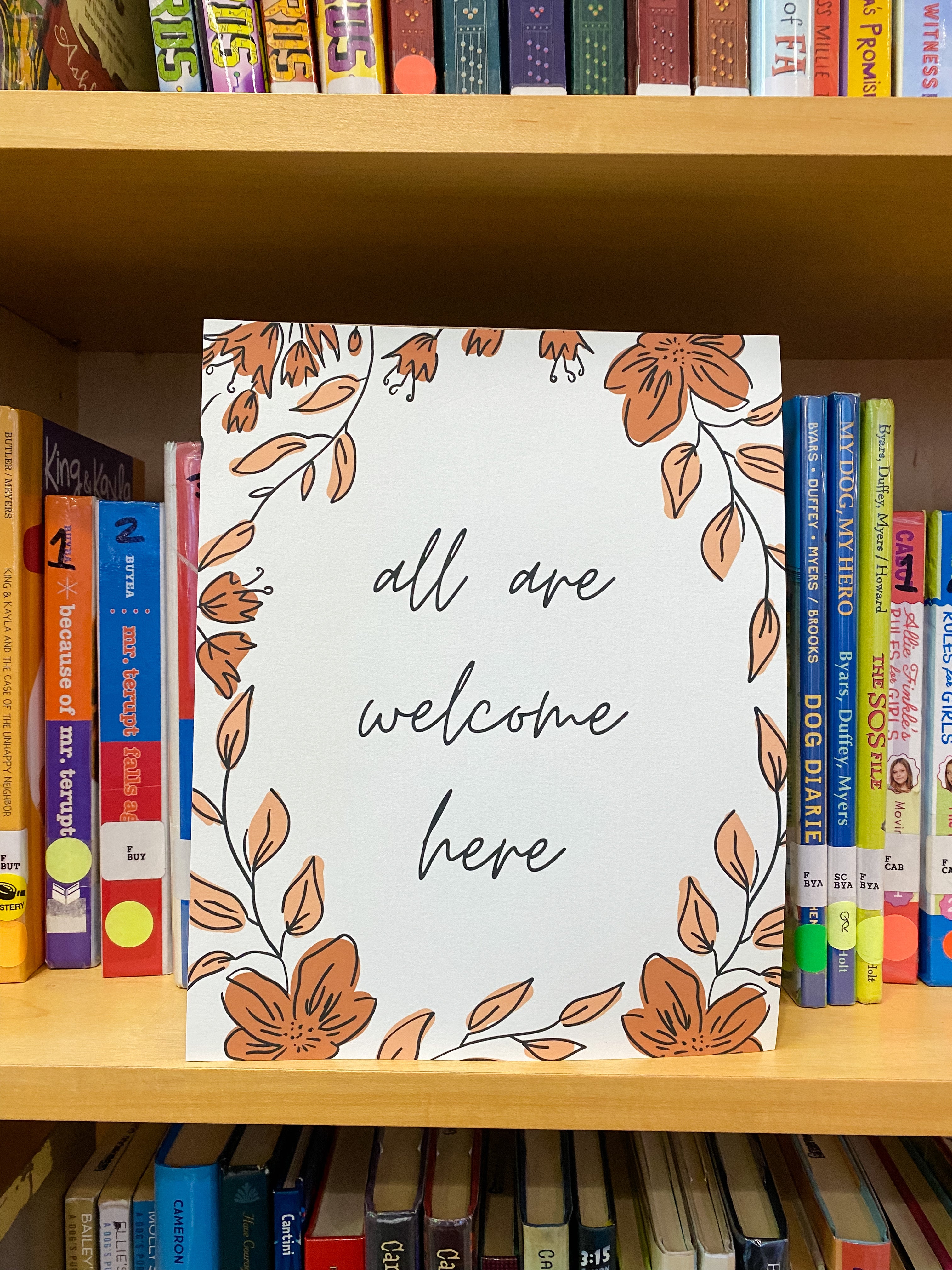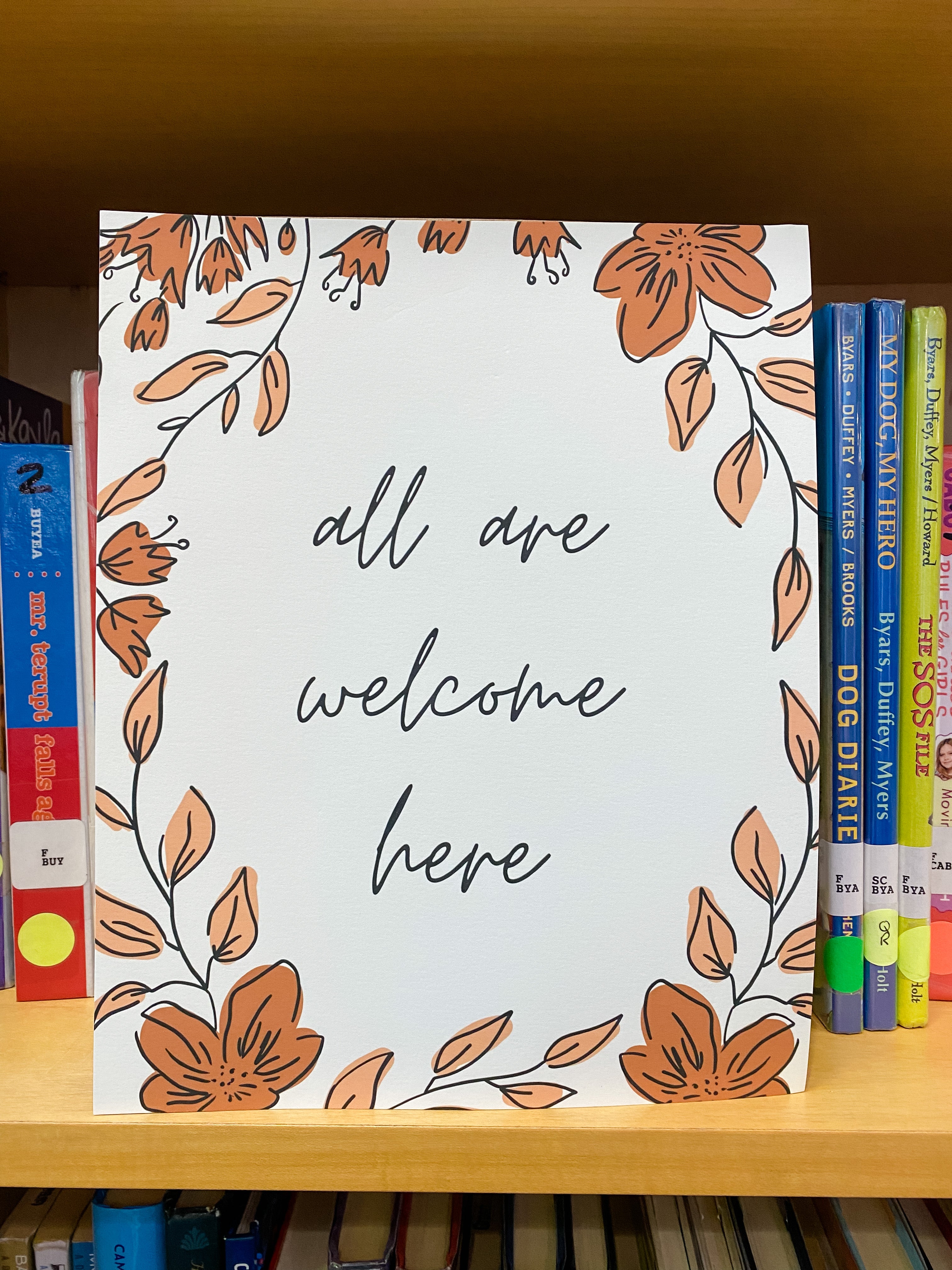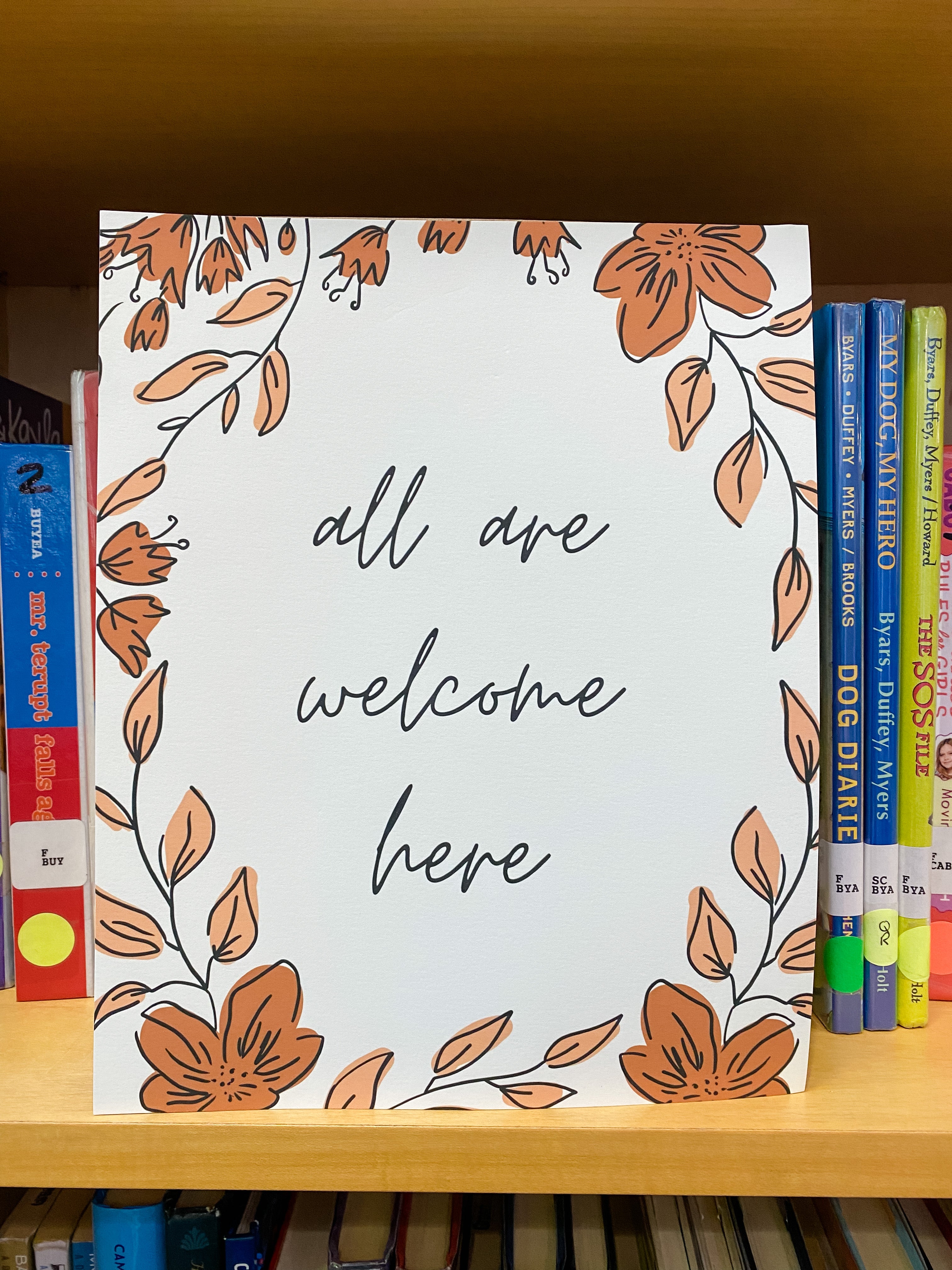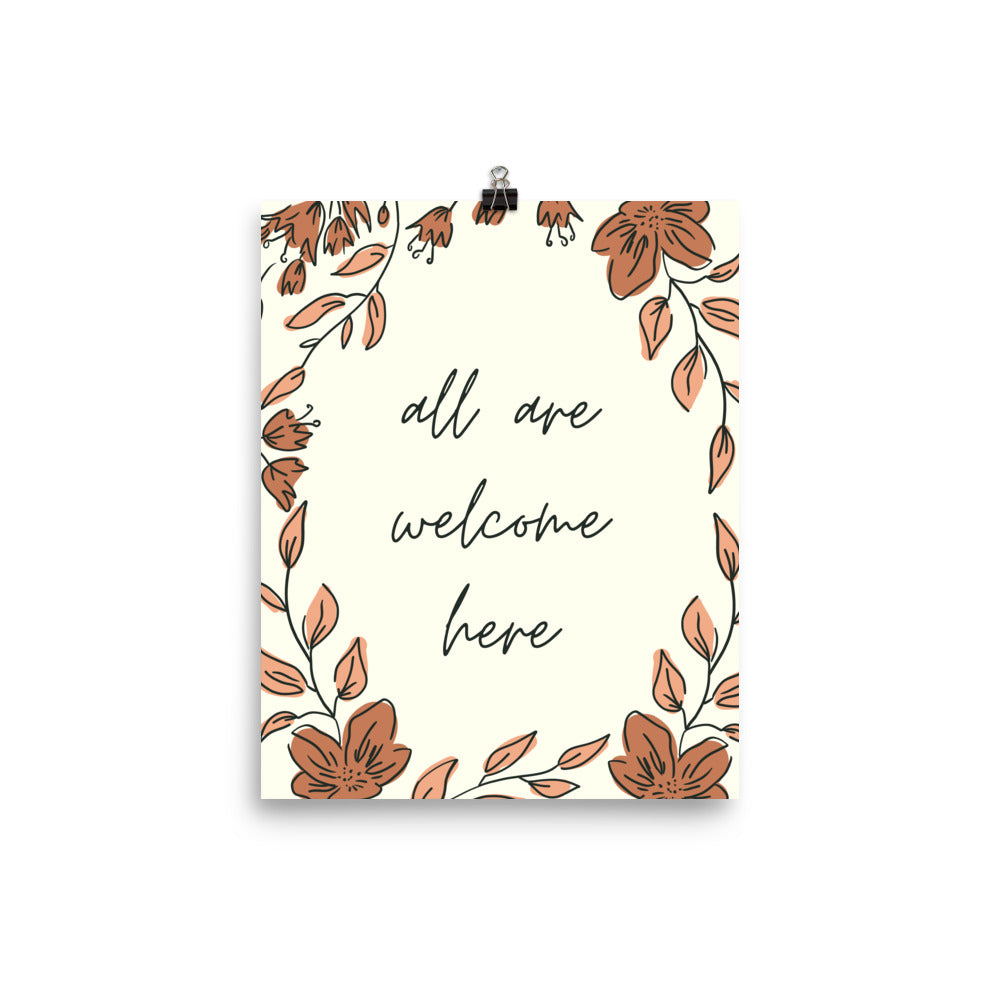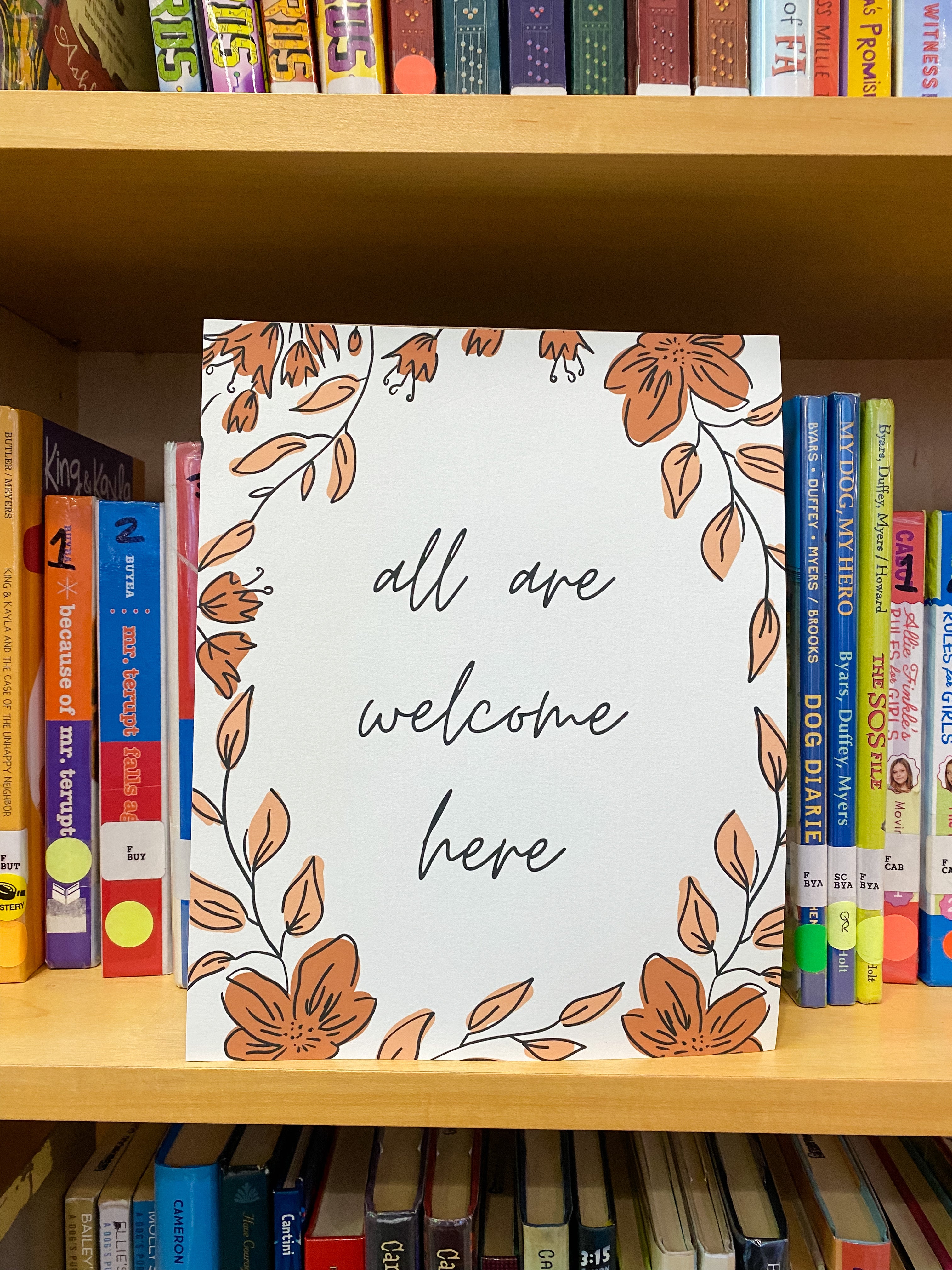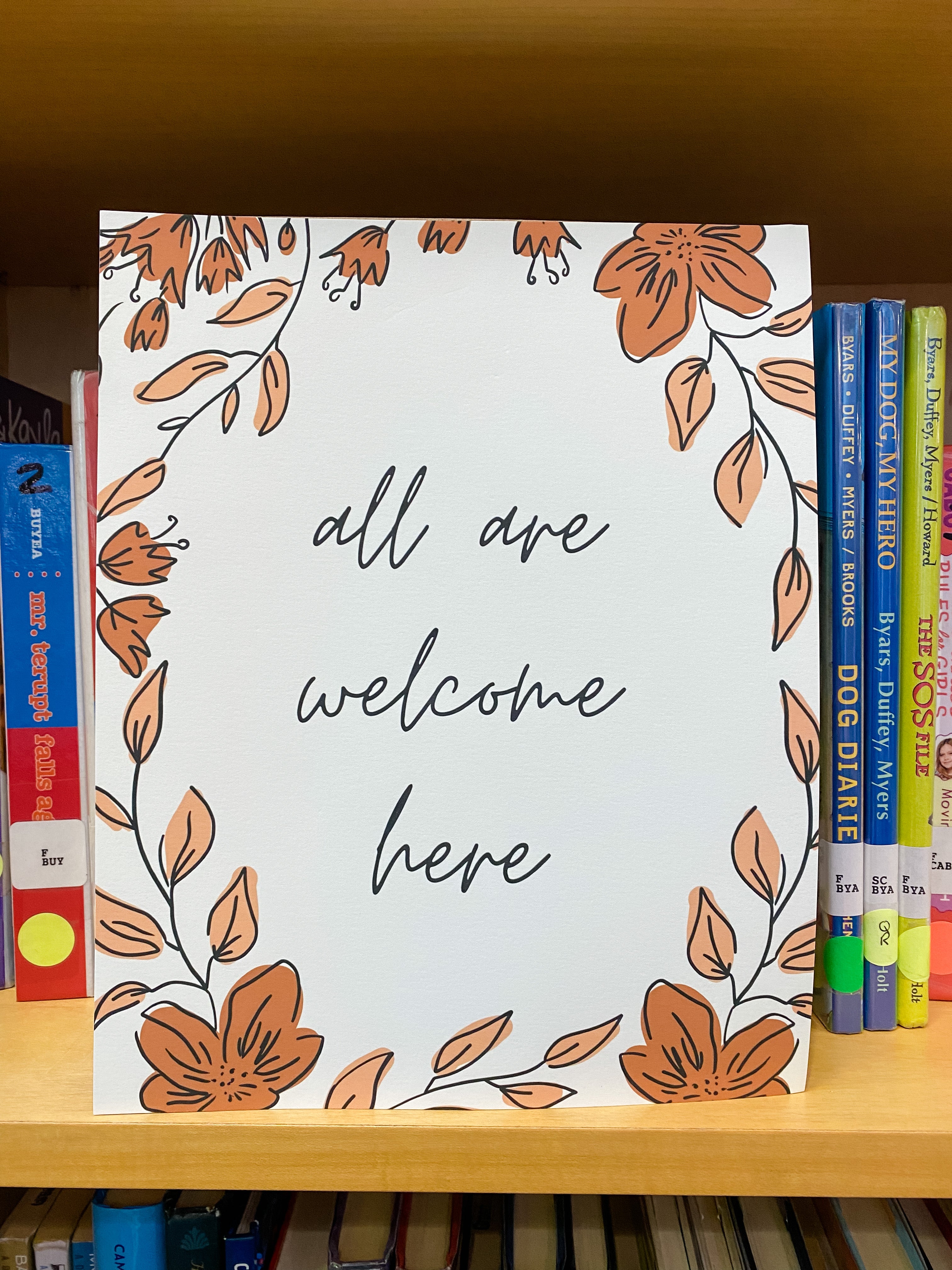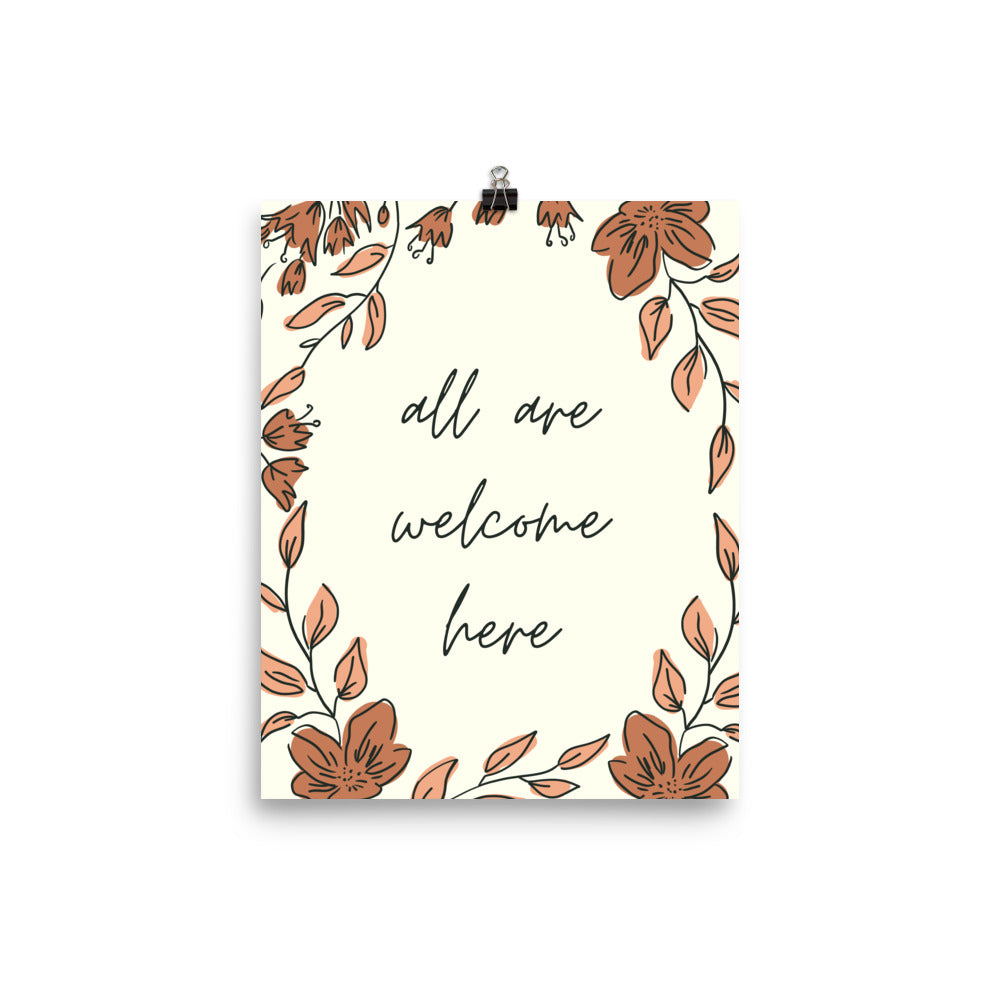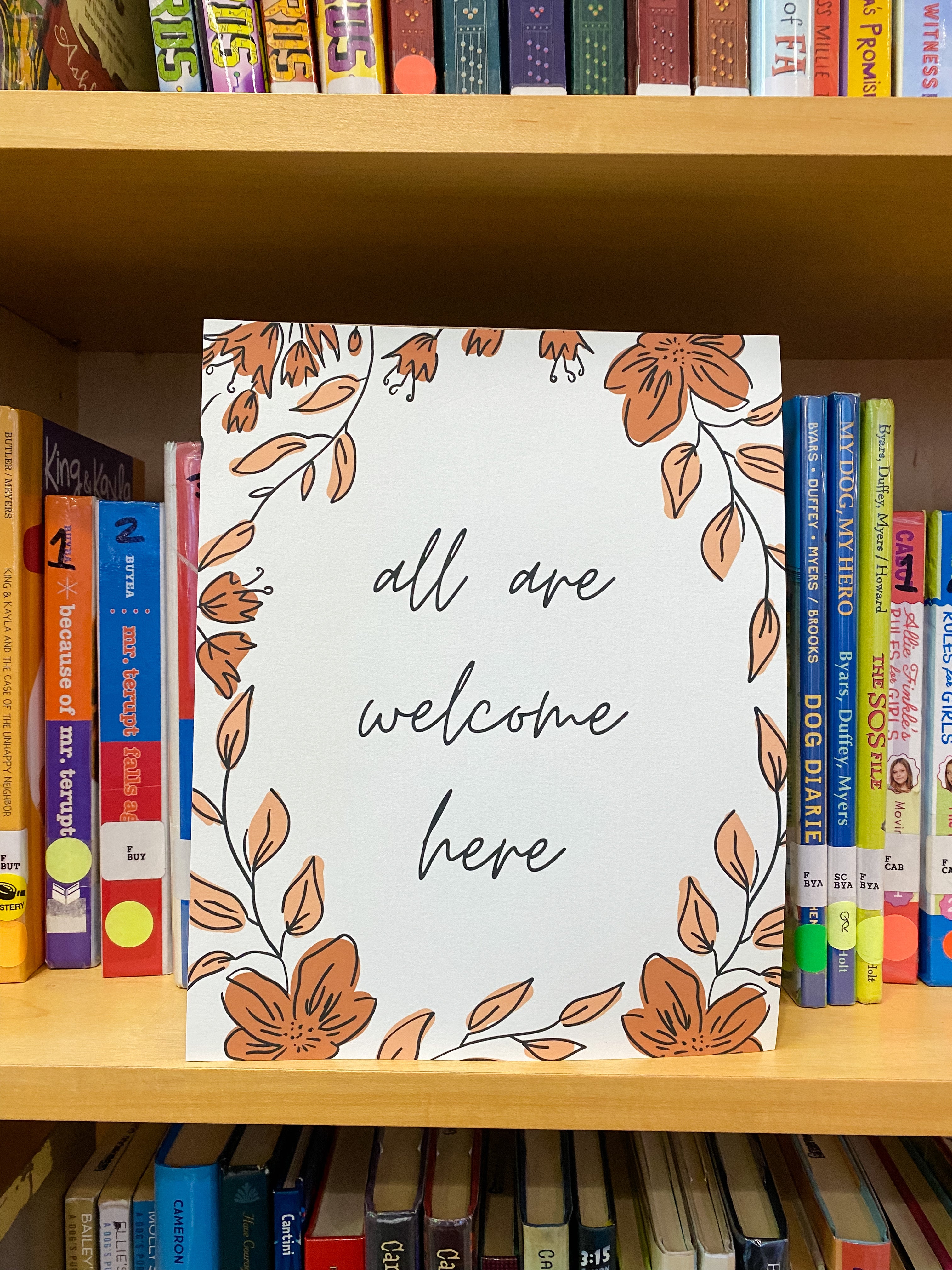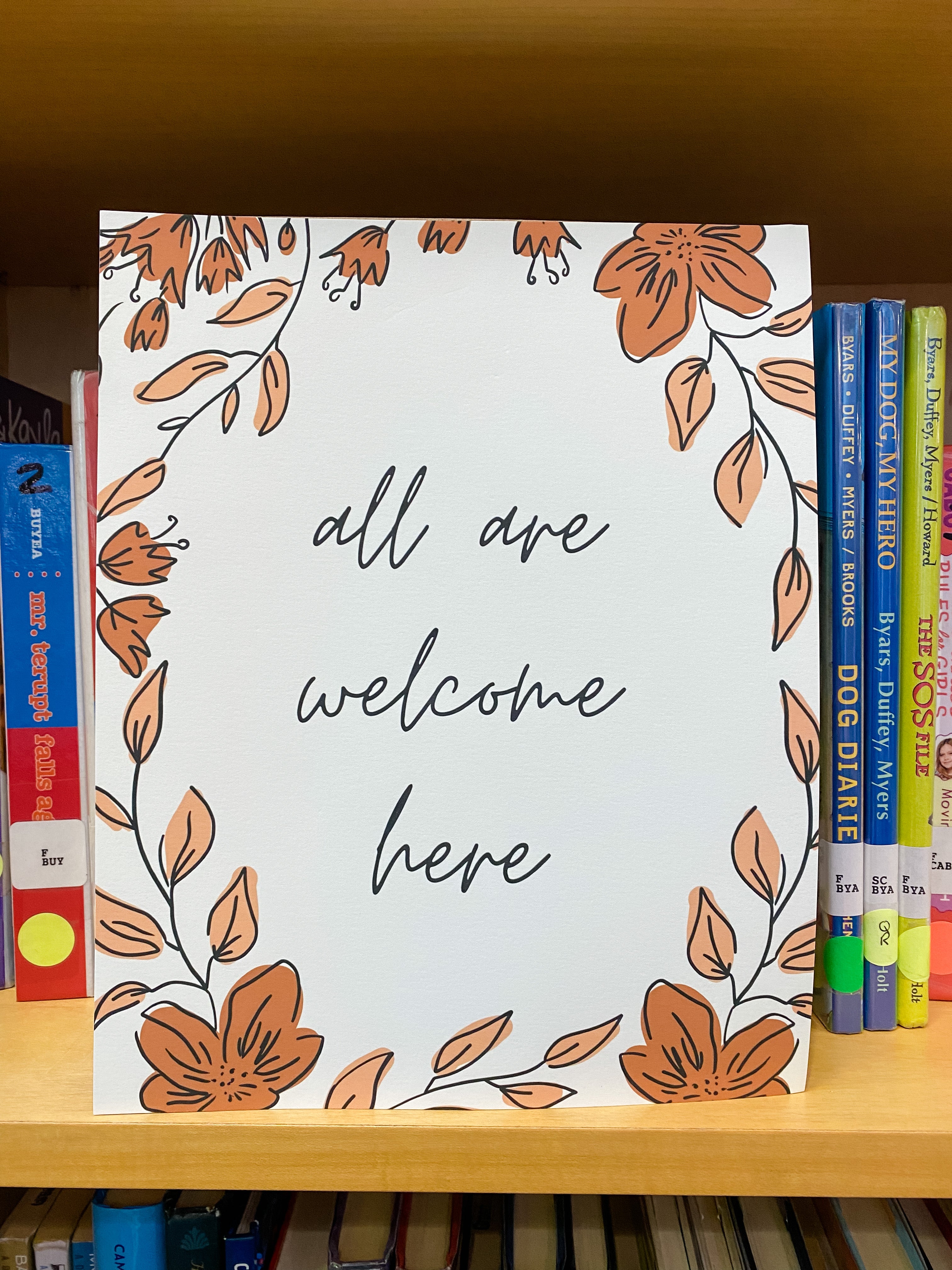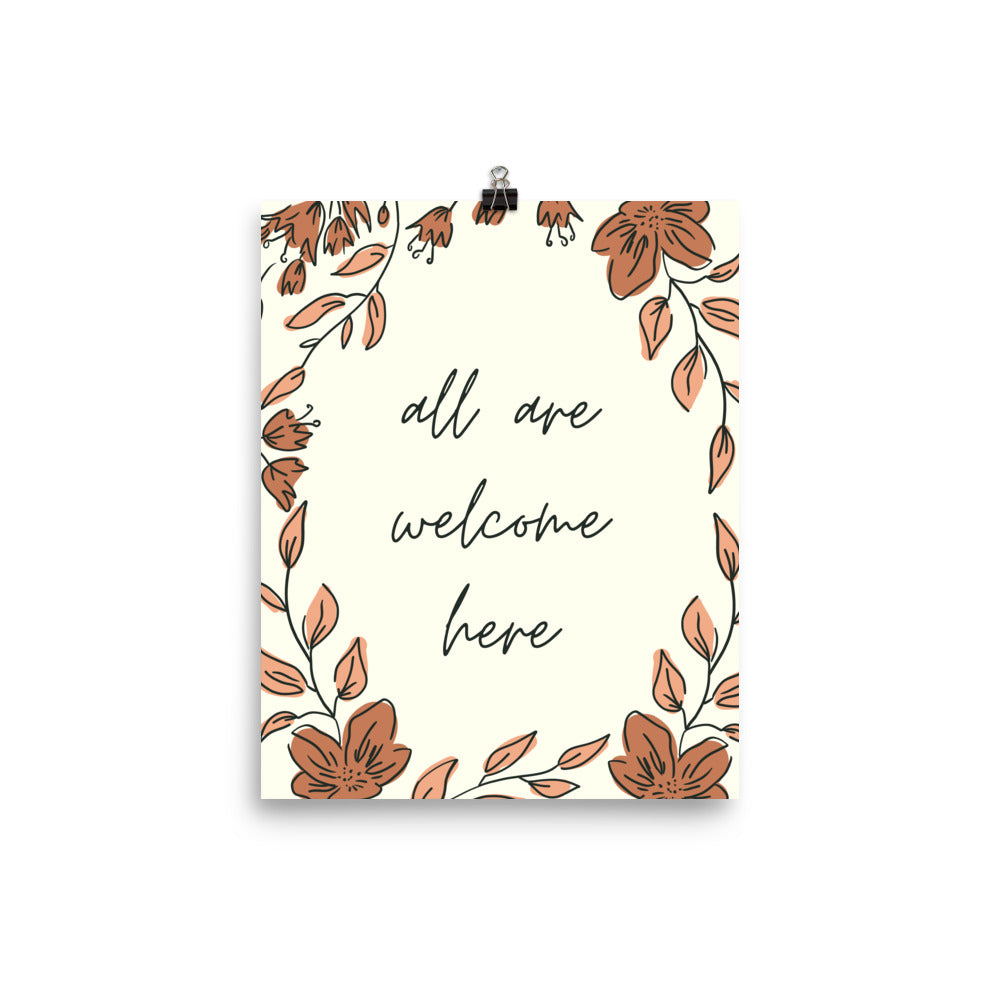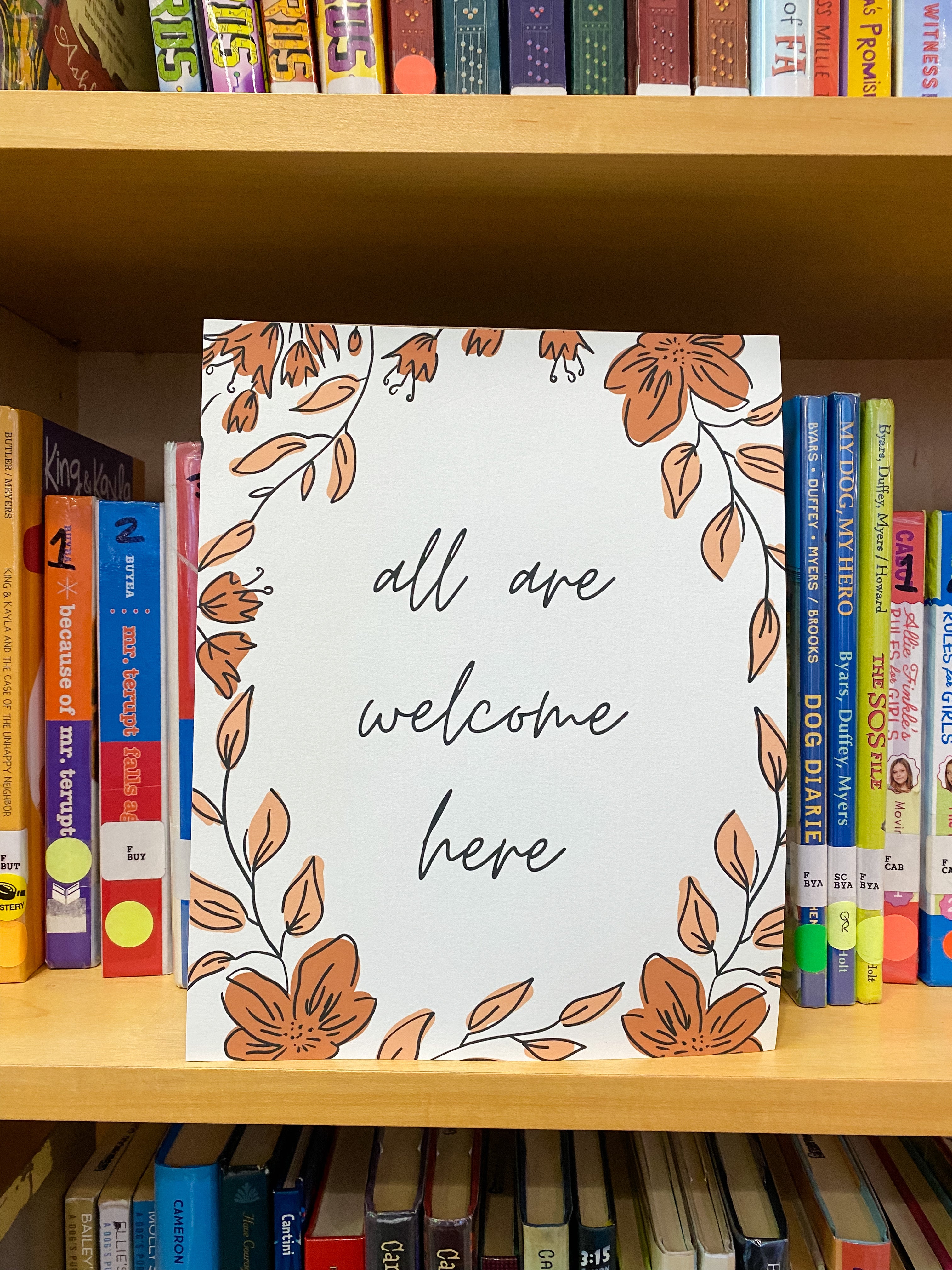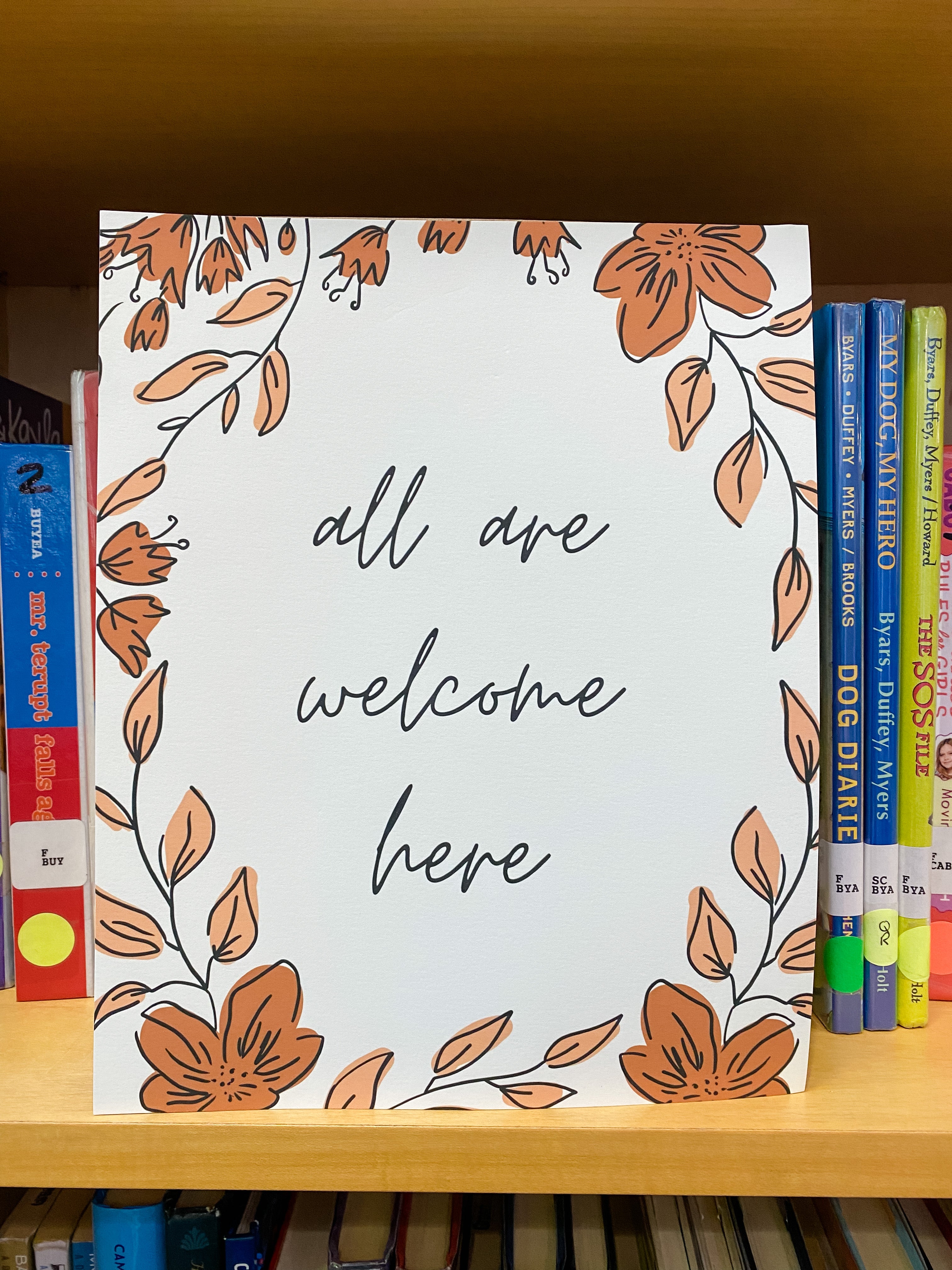 All Are Welcome Here Floral Poster
Introducing our beautifully designed 8 x 10 inch poster that sends a warm and inviting message to all who see it. Featuring elegant cursive writing in bold dark gray letters against a calming cream background, the poster proudly declares "all are welcome here."
Adding to its aesthetic appeal are intricate red flowers that gracefully adorn the edges of the poster, creating a truly eye-catching piece of art that will enhance any room. And because it's professionally printed on fine art paper, you can rest assured that it will look stunning for years to come.
Our "all are welcome here" poster is perfect for anyone who believes in inclusivity and wants to create a welcoming environment in their home or workplace. Hang it in your living room, office, classroom, or any space where you want to make a statement and spread positivity.
Get yours today and share the message that everyone is valued and welcome in your space.