Chocolate Milk Club
Chocolate Milk Club is for all of our fellow chocolate milk lovers out there. It's a fun way for you to show your love for the delicious drink- plain and simple. We created Chocolate Milk Club in hopes it would be associated with those carefree nostalgic memories of being a kid. With members in more than half of the 50 states, Chocolate Milk Club is slowly taking over. Curious how this club came about? Keep on reading.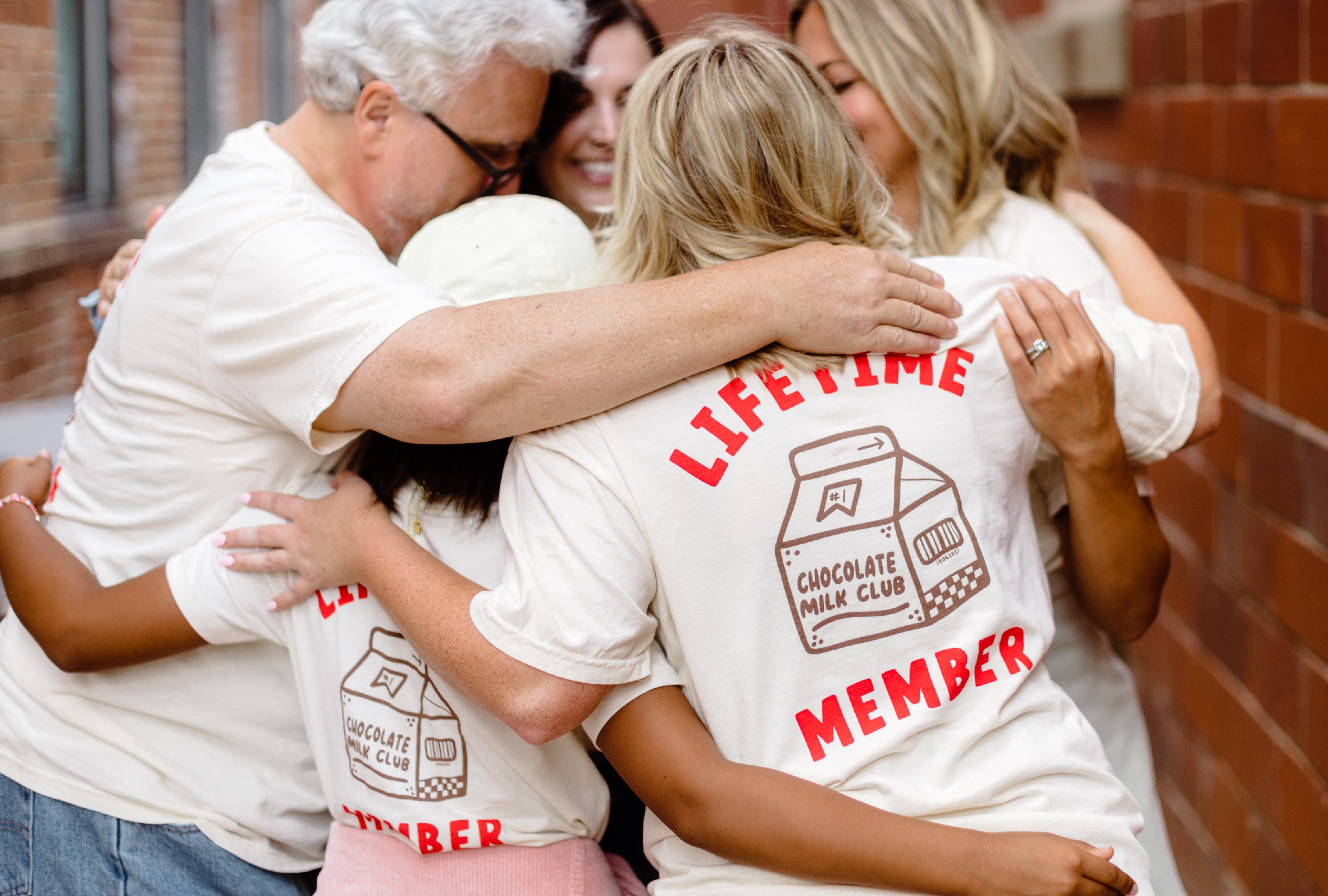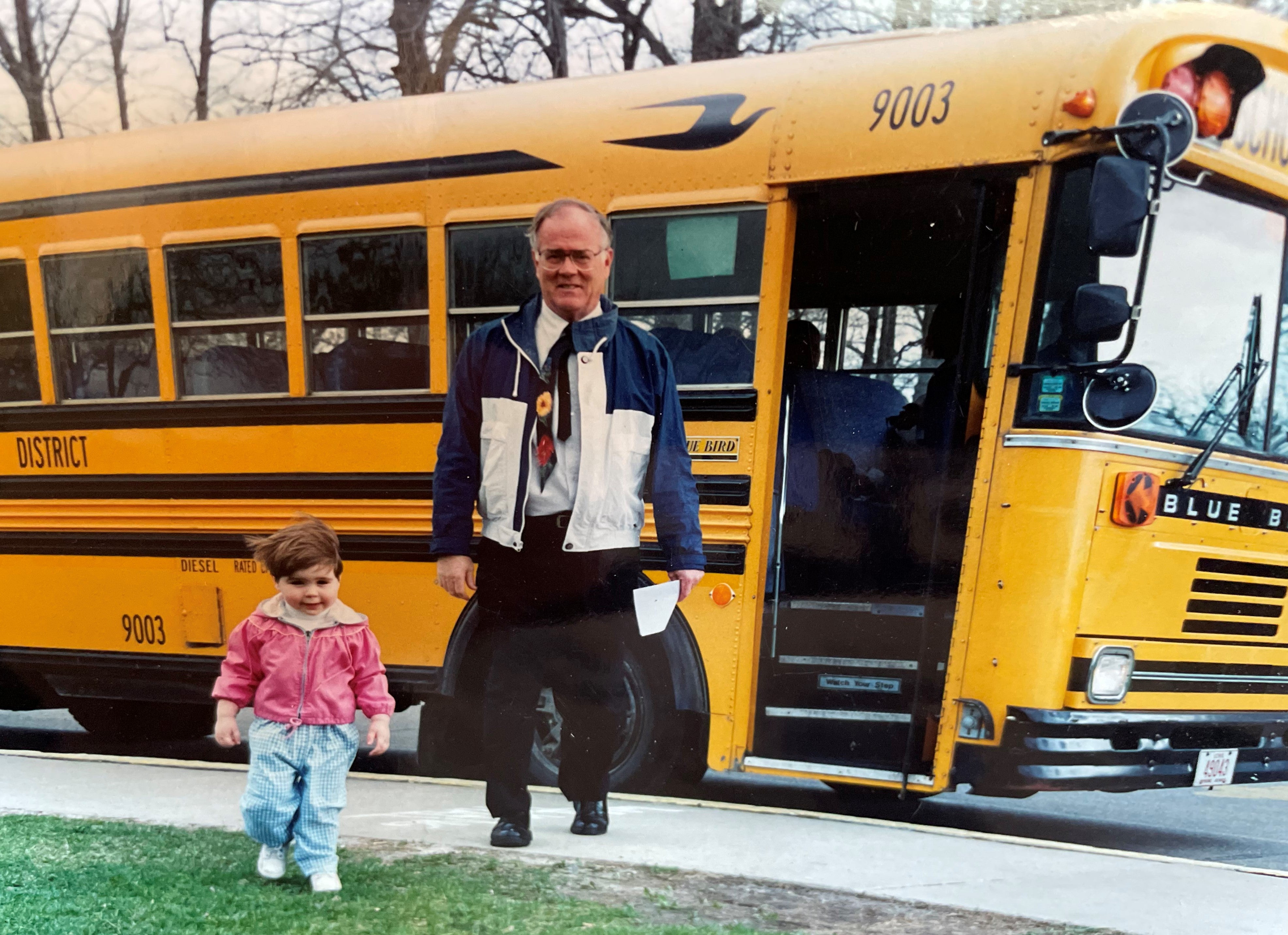 Chocolate Milk Club unofficially started years ago.
It's actually an ode to my Grandpa B. Grandpa B was an elementary school principal for over 40 years in central Iowa. He loved his job and all things school related. So, it only made sense that he would take my younger sister and I for a tour of his school. He was proud of working in education and wanted us to see him in one of his favorite roles. We would always end in the cafeteria for a snack. Which, you guessed it- was an ice cold carton of chocolate milk.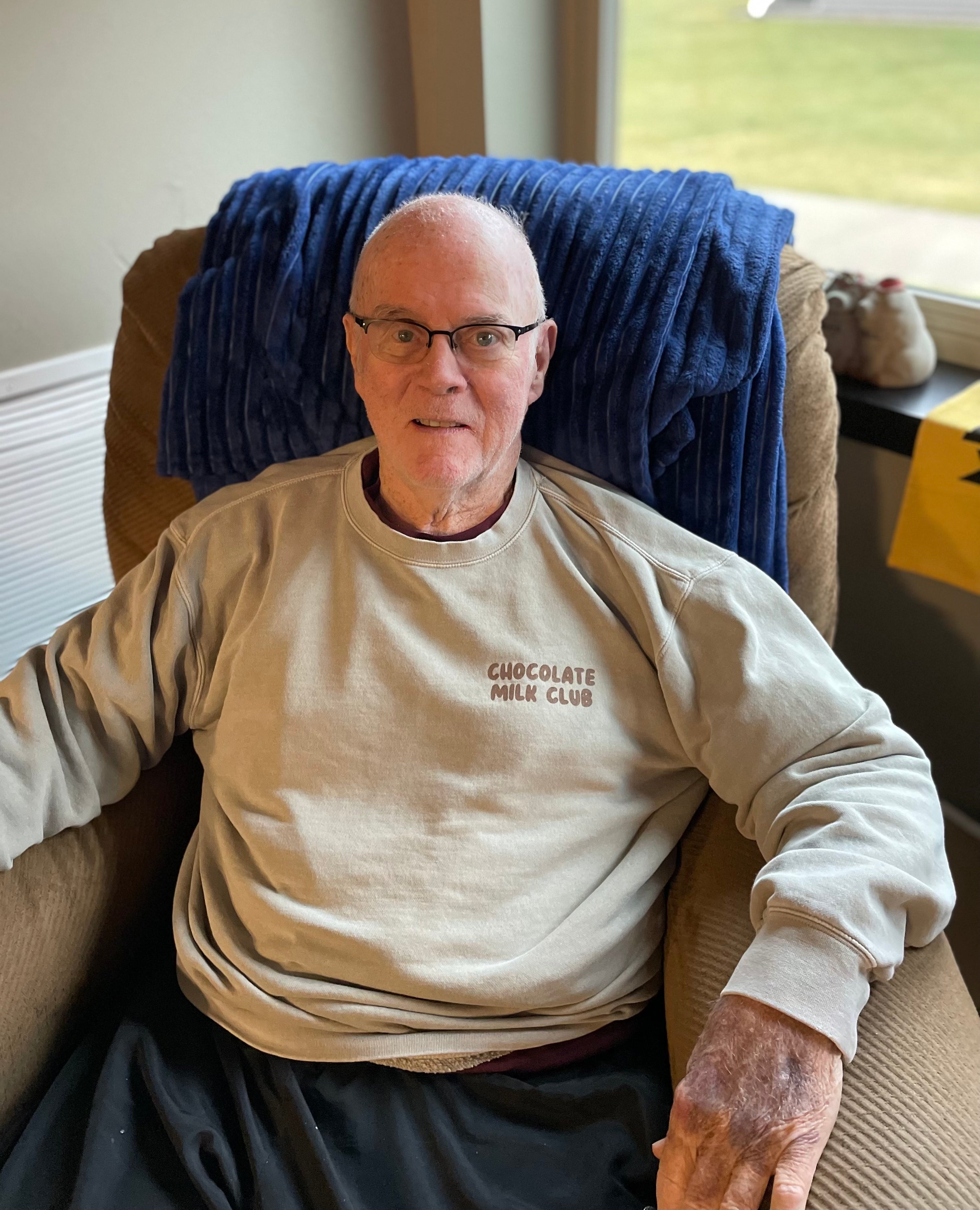 The club's biggest fan.
Today, Grandpa B still resides in central Iowa. He loves breakfast at Hy-Vee with his friends, spending time with his family, and sharing memories about his time in education. My grandpa and I exchange teaching stories and I keep him updated on the many new members joining Chocolate Milk Club.
Founding Members
A Chocolate Milk Club founding member is the first person from their state to purchase something from our Chocolate Milk Club collection.
Alabama
Alaska
Arizona- Albert H, Tuscon
Arkansas
California- Katy R, Arroyo Grande
Colorado- Jeffrey M, Colorado Springs
Connecticut- Morgan B, Putnam
Delaware- Michelina F, Newark
Florida- Justin S, Jacksonville
Georgia- Leigh K, Cumming
Hawaii- Charlene M, Honolulu
Idaho
Illioins- Hayden M, Carbondale
Indiana- Kristin C, Muncie
Iowa- Kerry B, Cedar Rapids
Kansas
Kentucky
Louisiana
Maine
Maryland- Jessica Ladd, Onley
Massachusetts- Melissa B, Malden
Michigan- Emily M, Allen Park
Minnesota- Hannah M, Eden Prairie
Mississippi
Missouri- Fiona B, KC
Montana
Nebraska- Syd K, Omaha
Nevada
New Hampshire
New Jersey- Phoebe P, Toms River
New Mexico
New York- Elizabeth B, Lockport
North Carolina- Stephanie S, Clayton
North Dakota- Anna M, Bismark
Ohio- Christina B, Ashland
Oklahoma- Jake I, Edmond
Oregon- Mary A, Hillsboro
Pennsylvania- Jordan P, Pittsburgh
Rhode Island
South Carolina- Elizabeth K, Union
South Dakota
Tennessee- Danielle M, Cleveland
Texas- Tara W, Pearland
Utah- Cheltina S, Perry
Vermont- Walter H, Middlebury
Virginia- Amy L, Richmond
Washington- Jairo R, Bremerton
West Virginia
Wisconsin- Amy W, Bangor
Wyoming