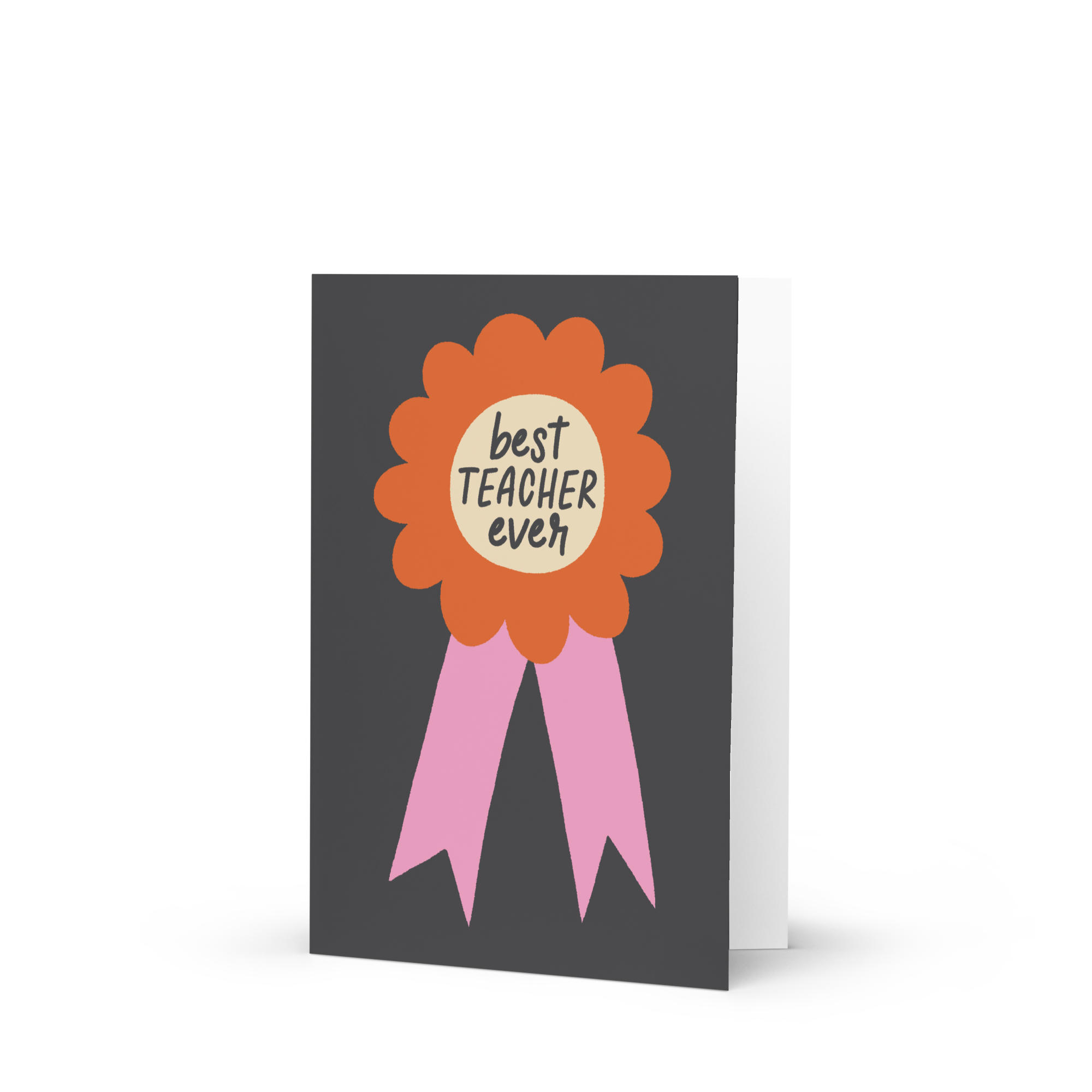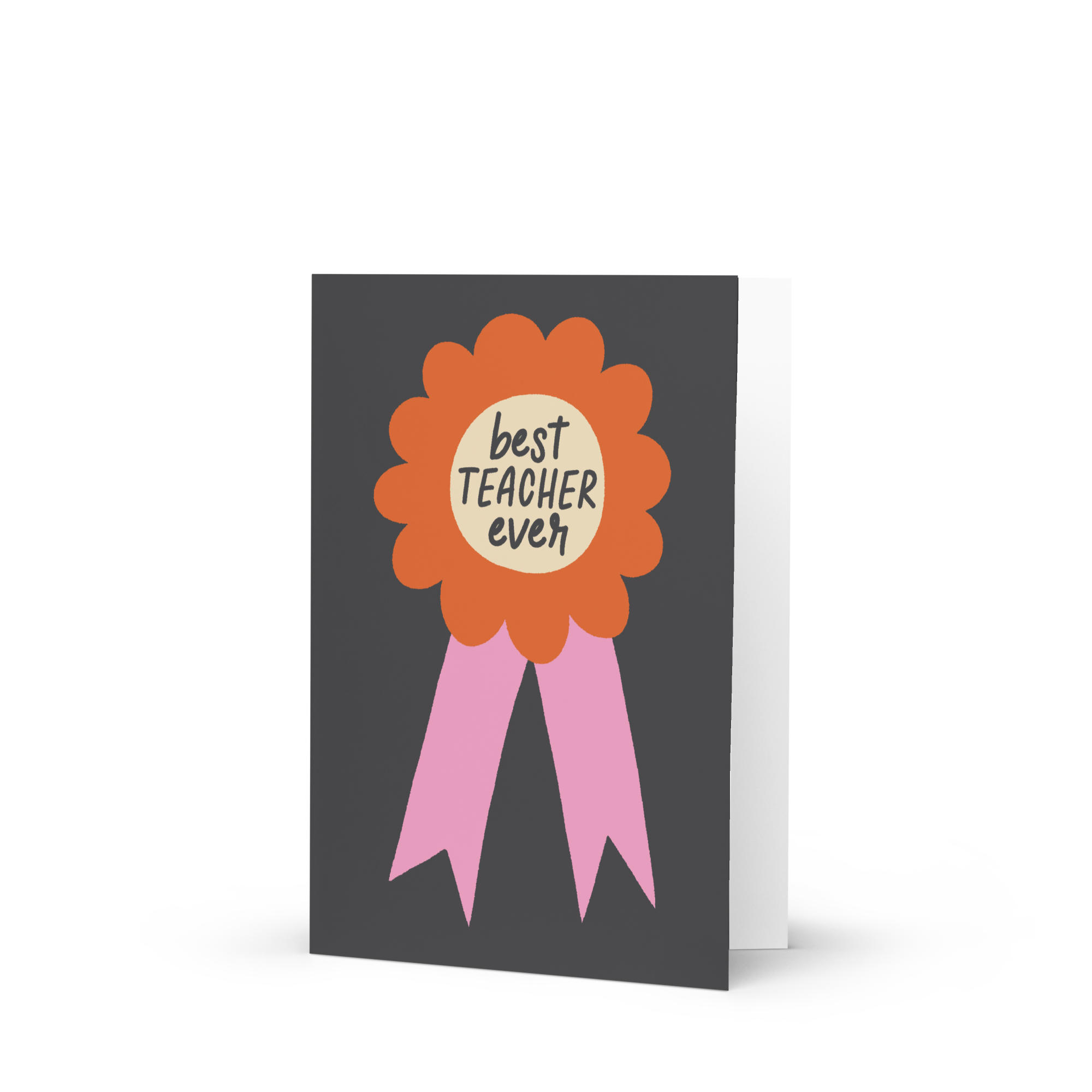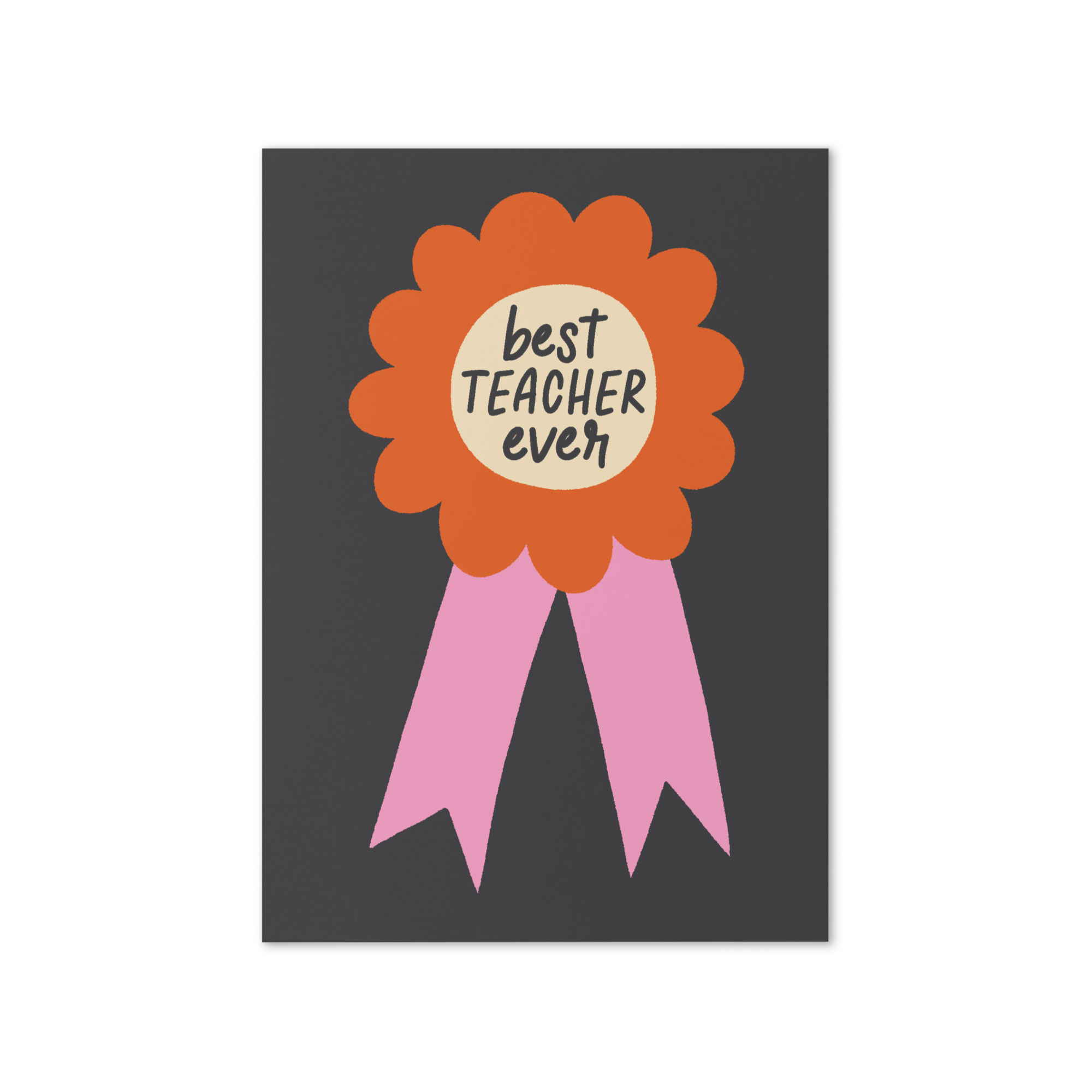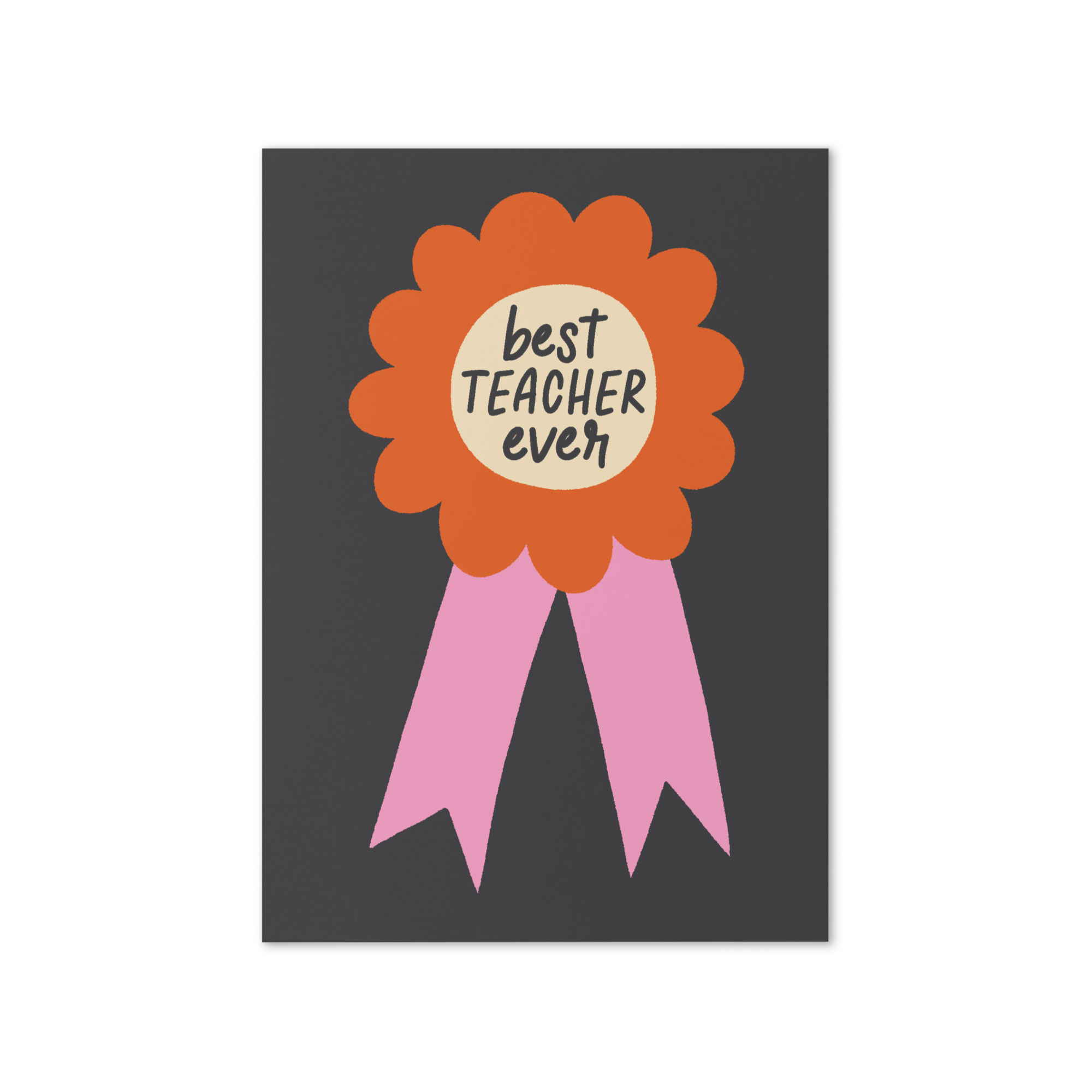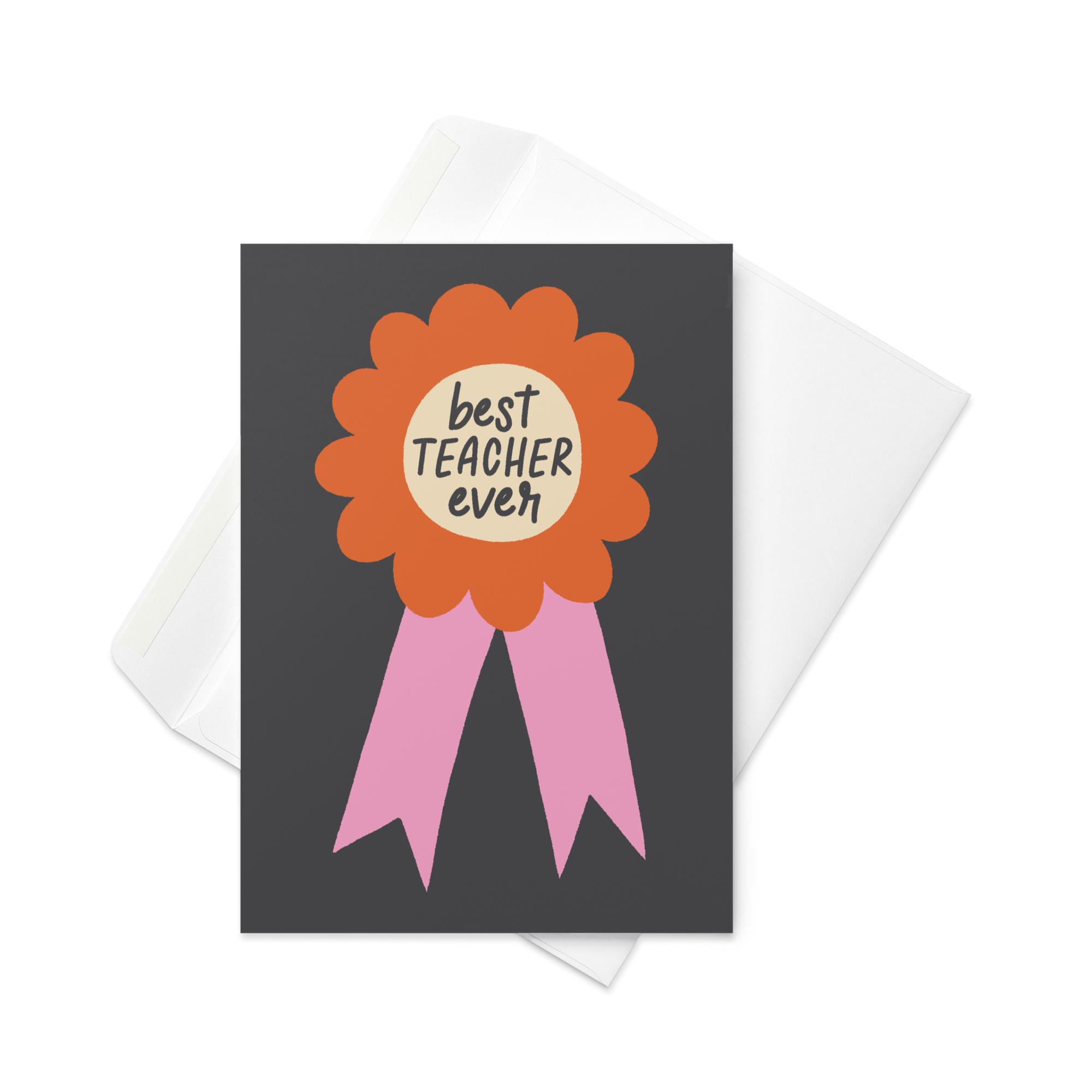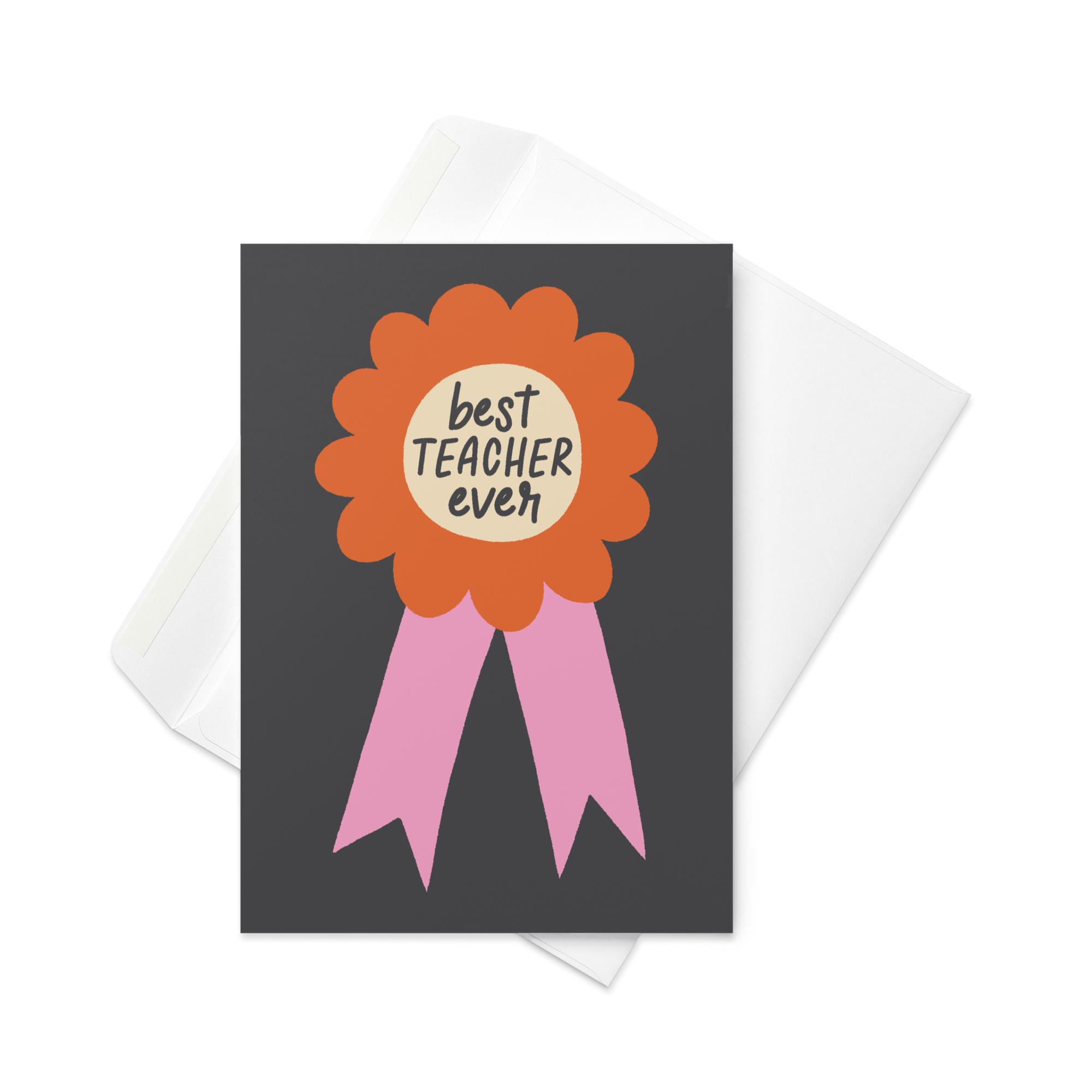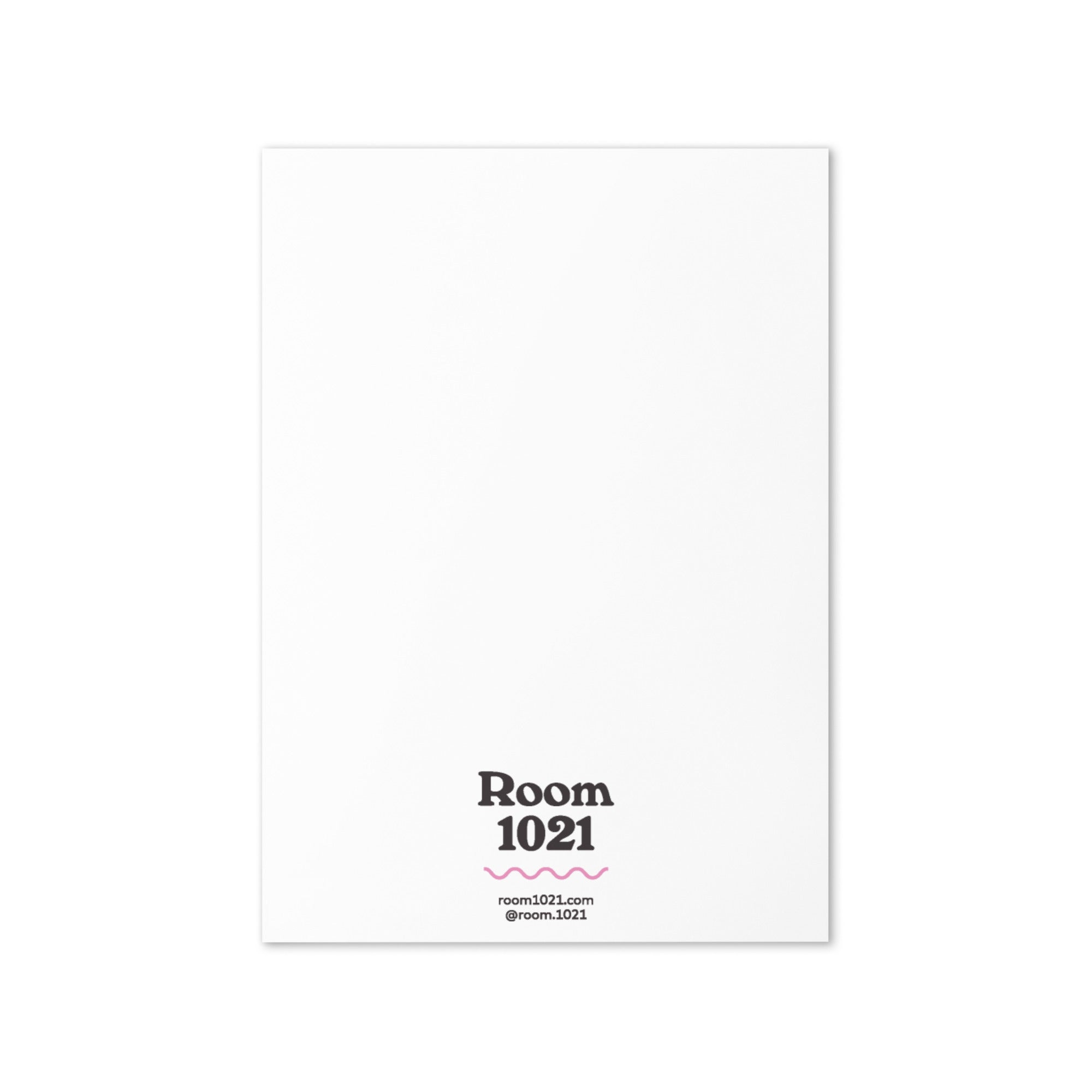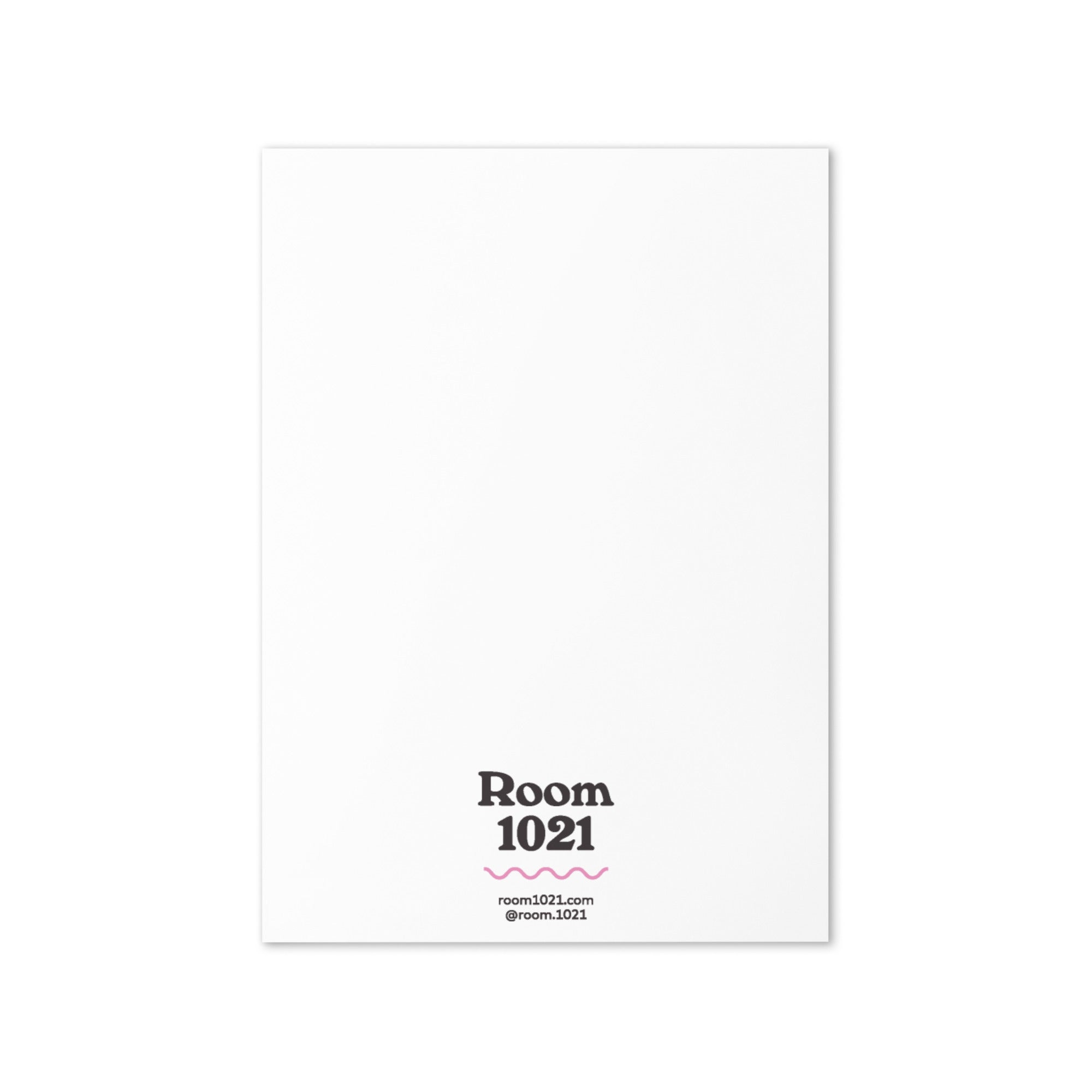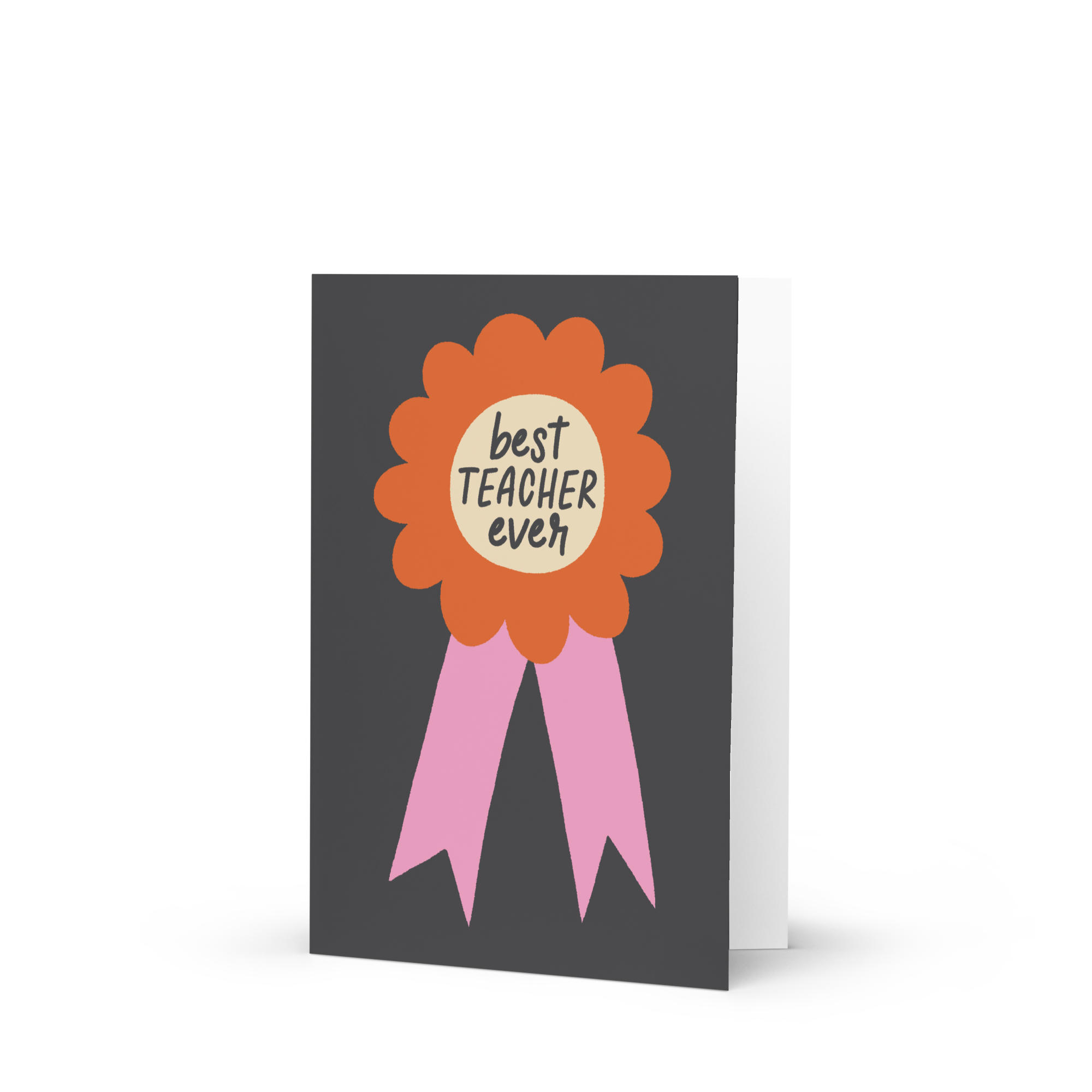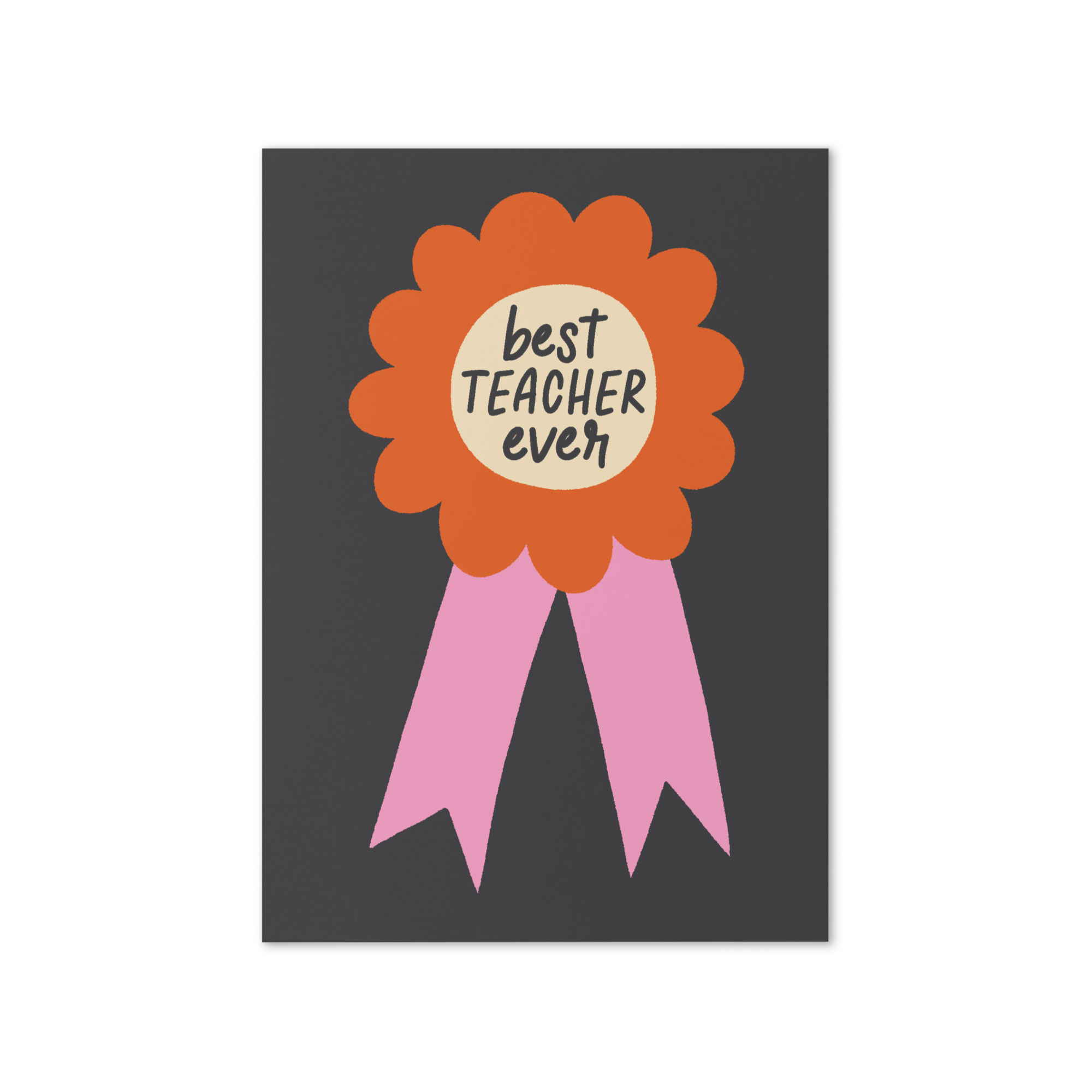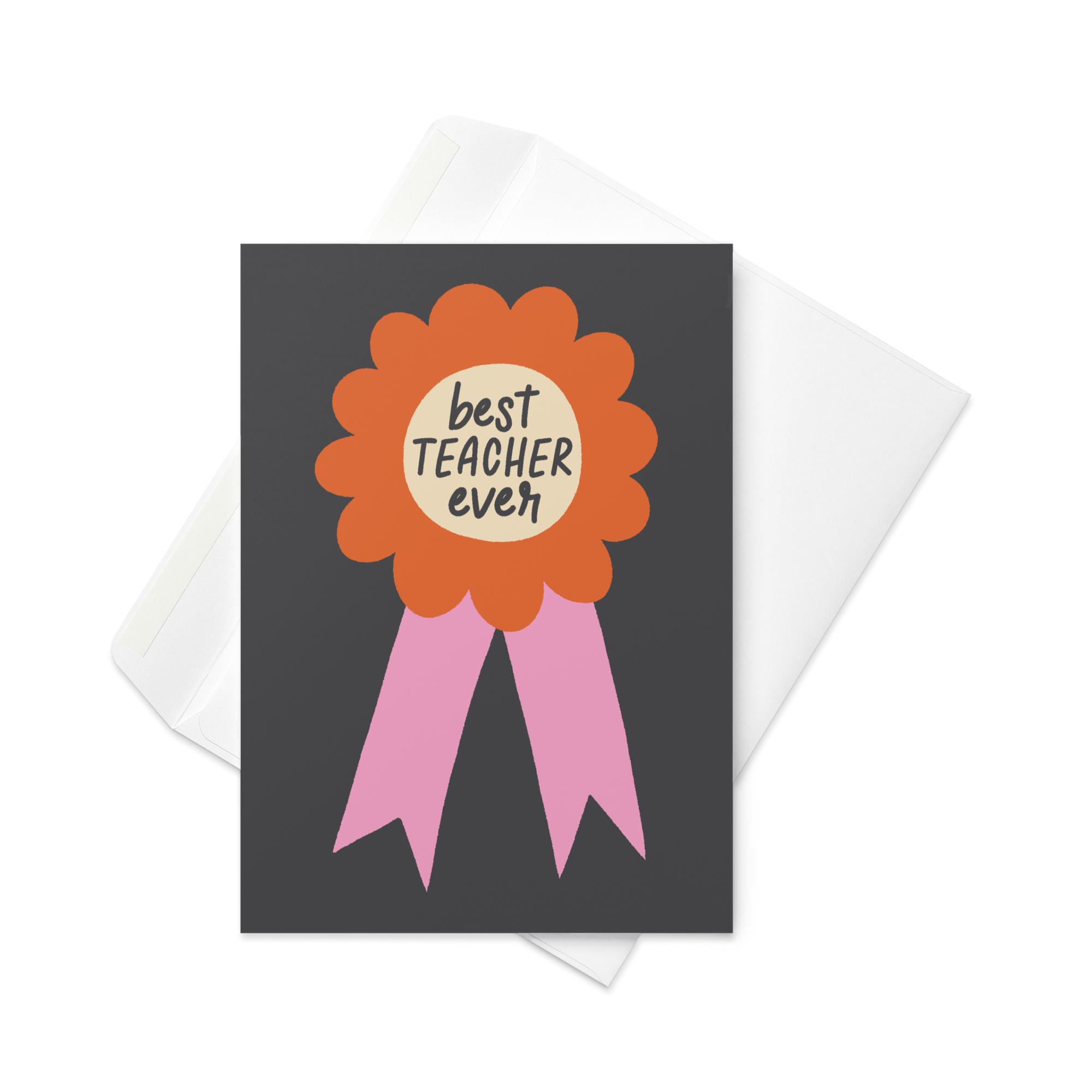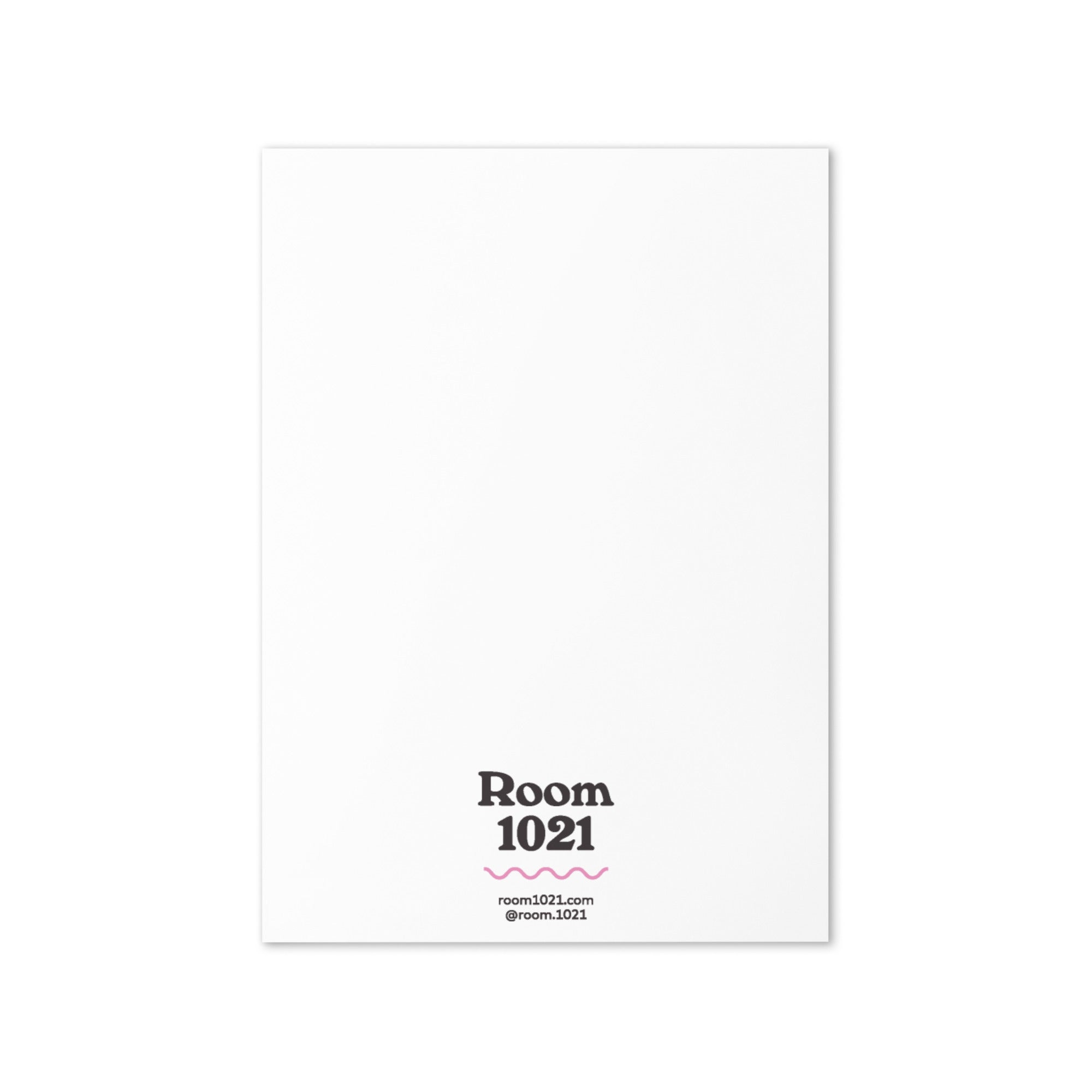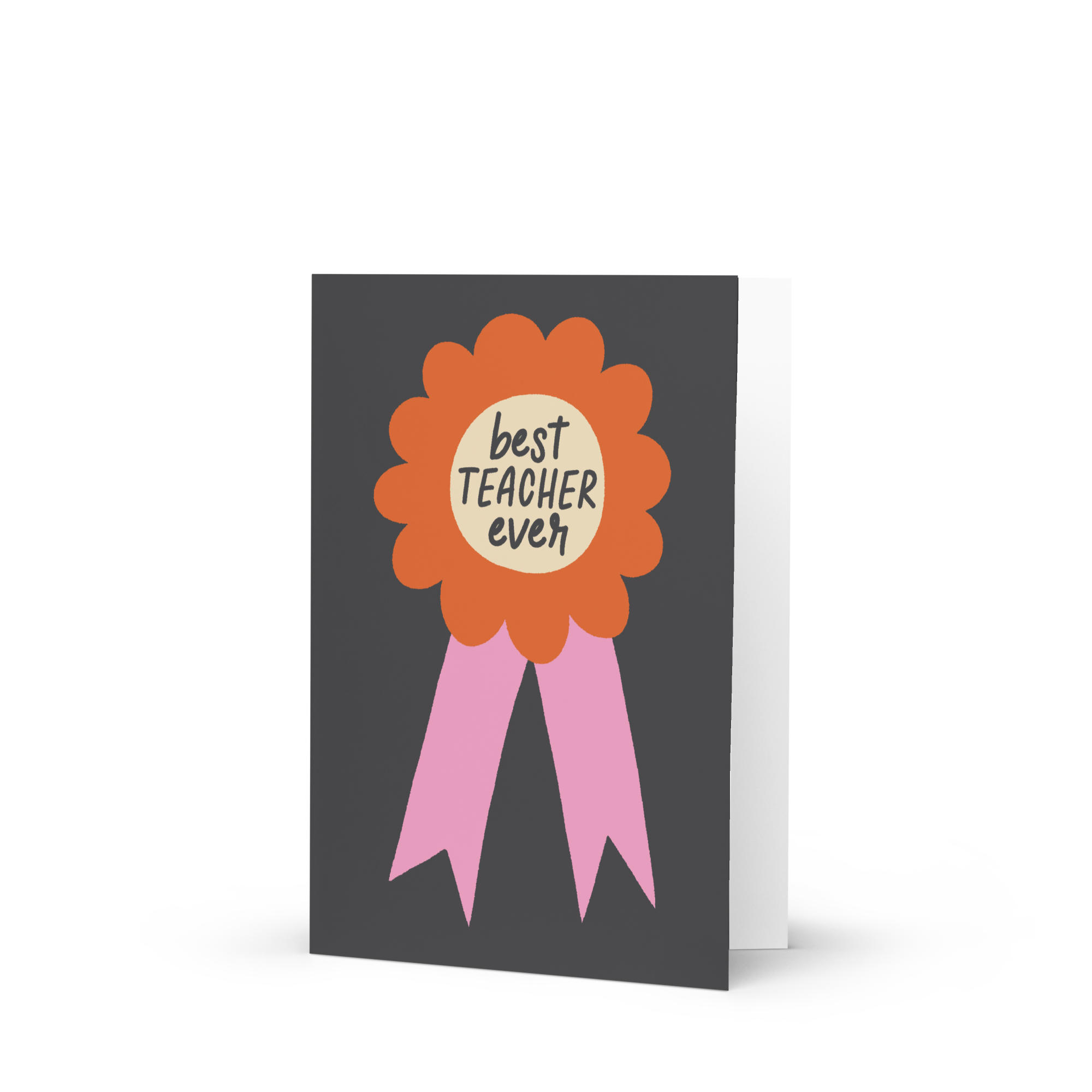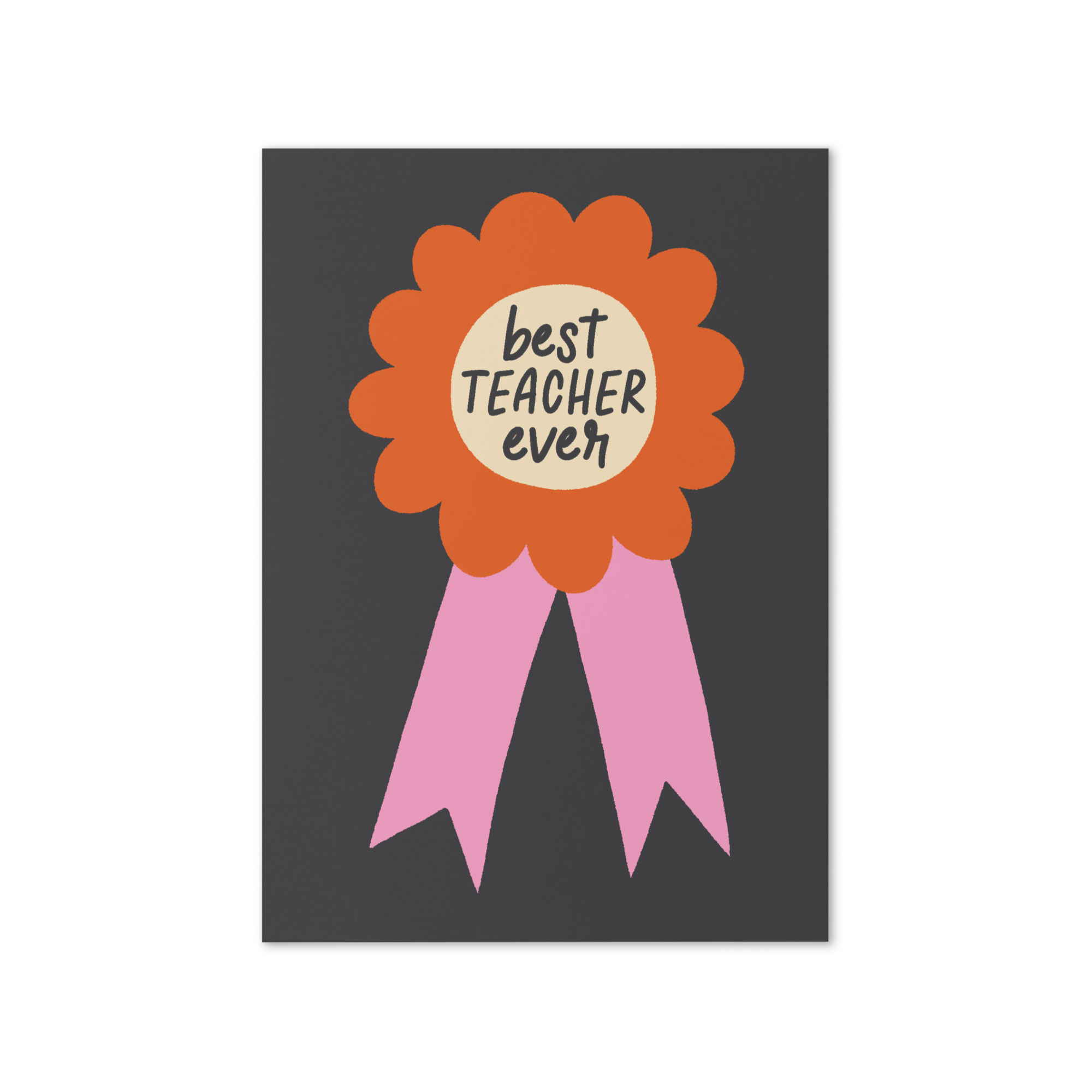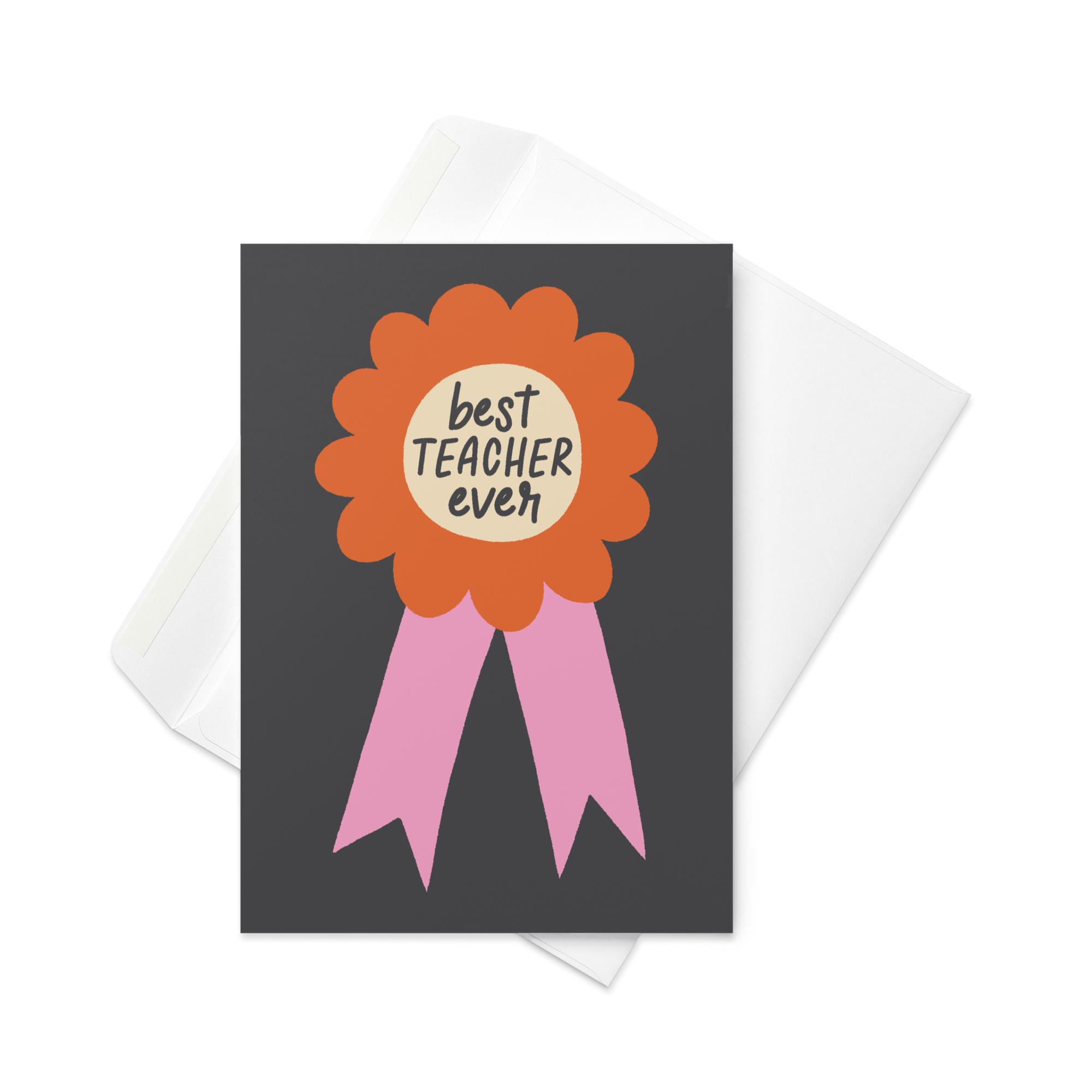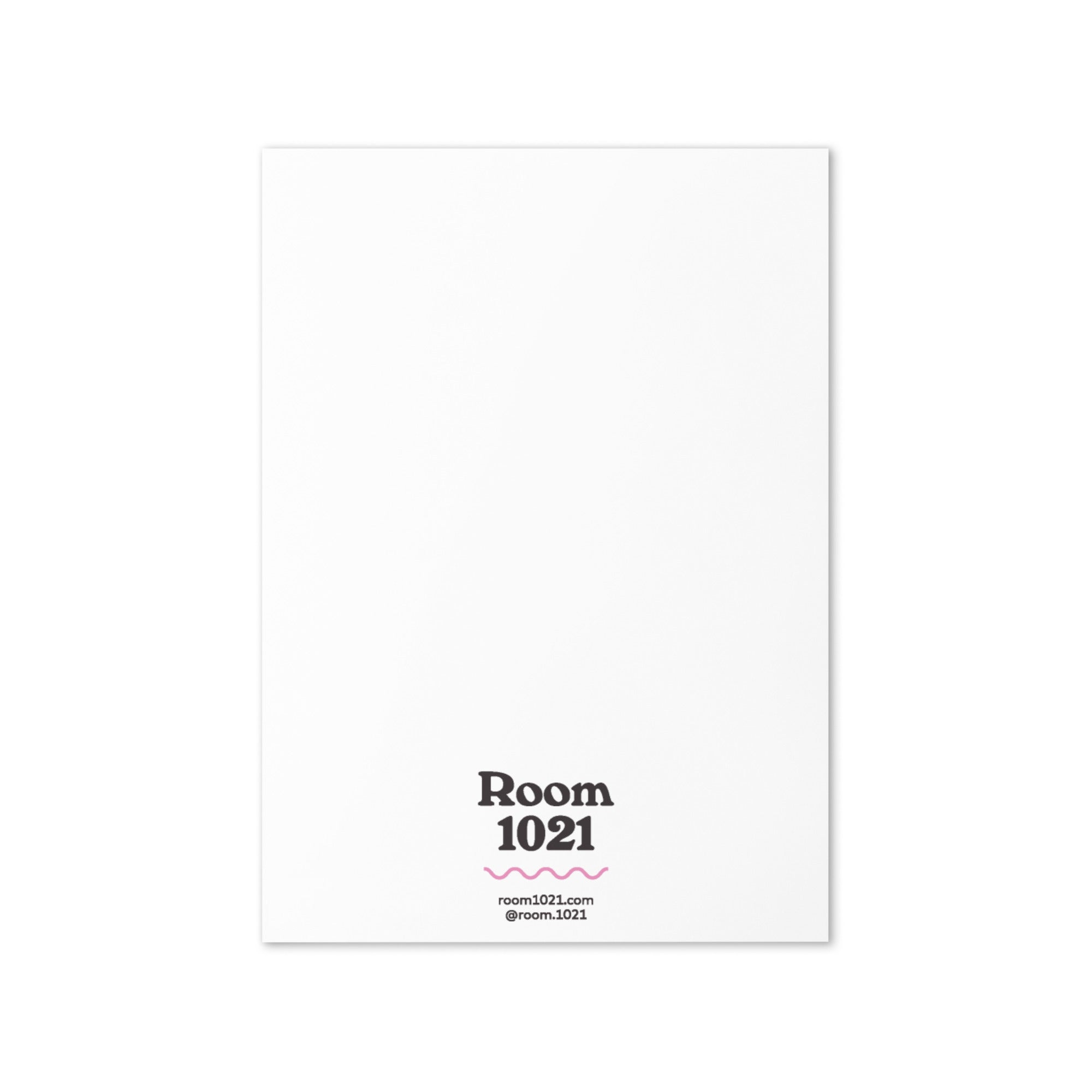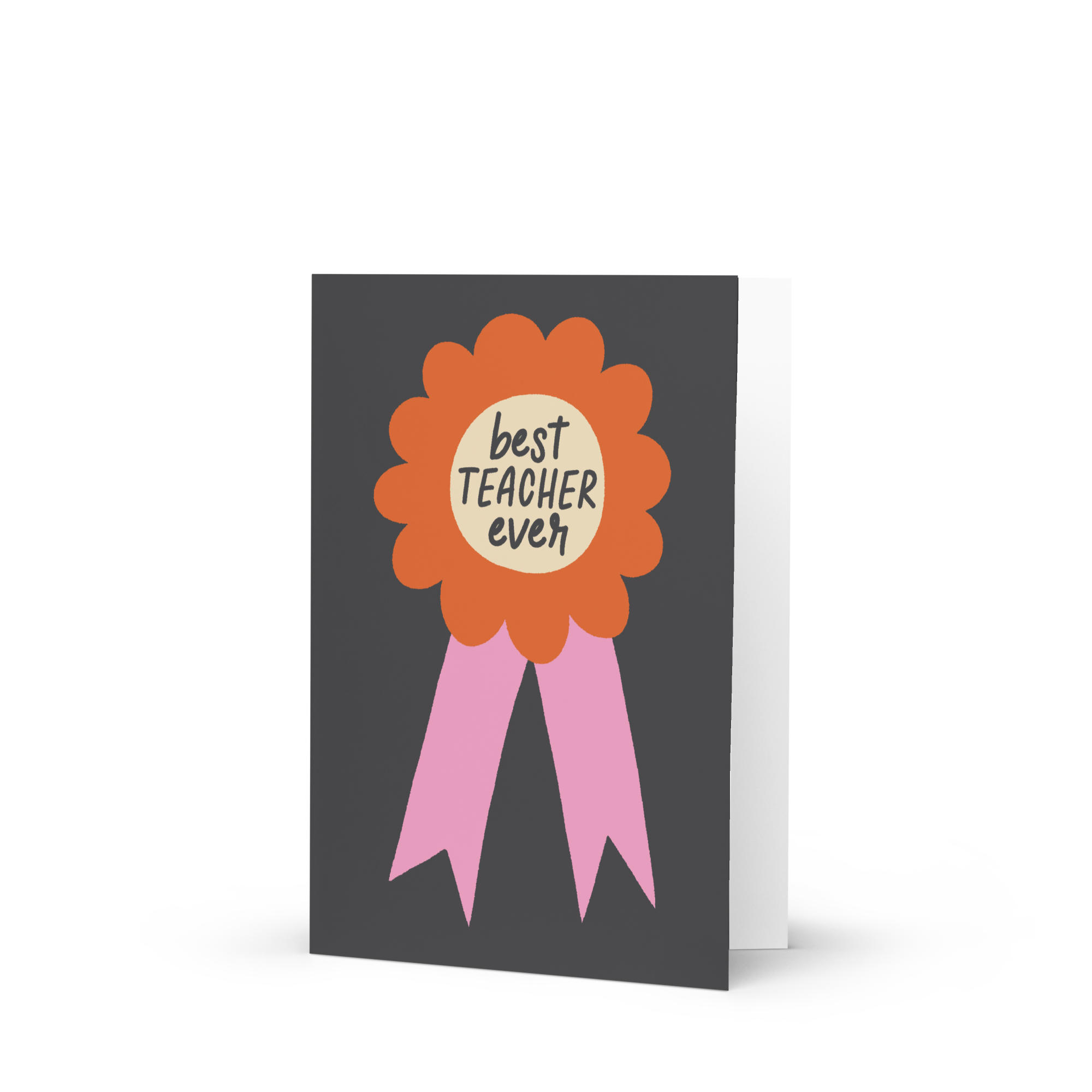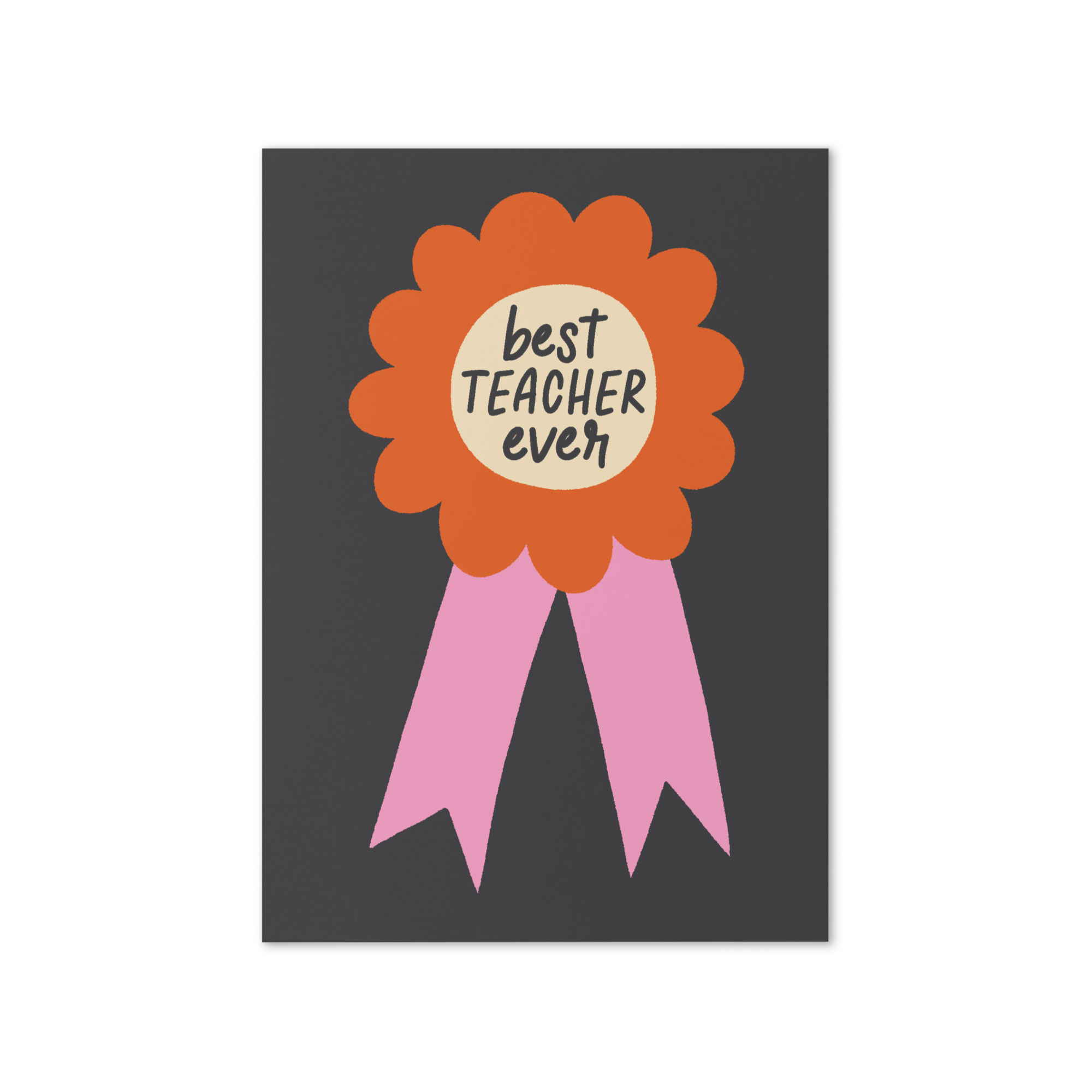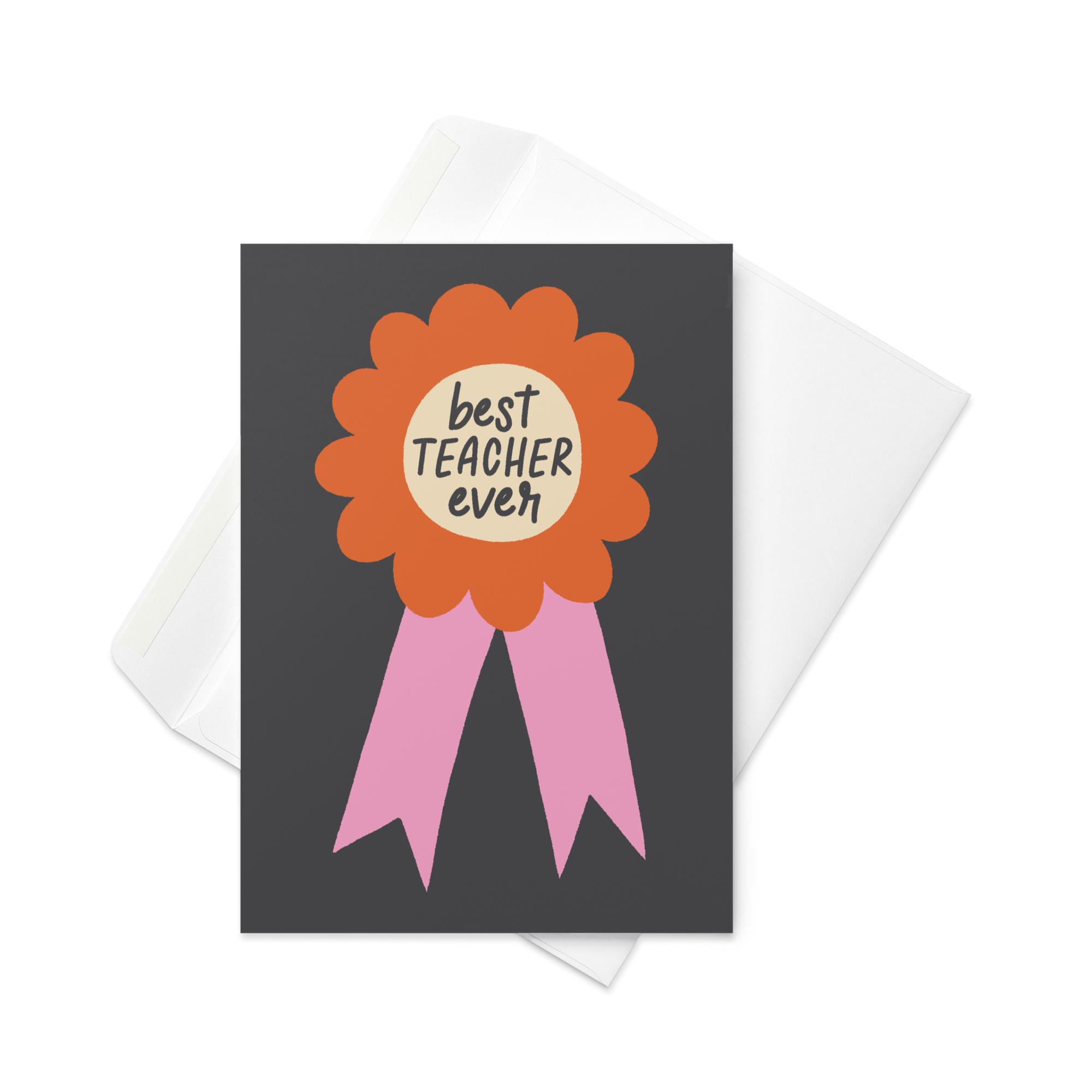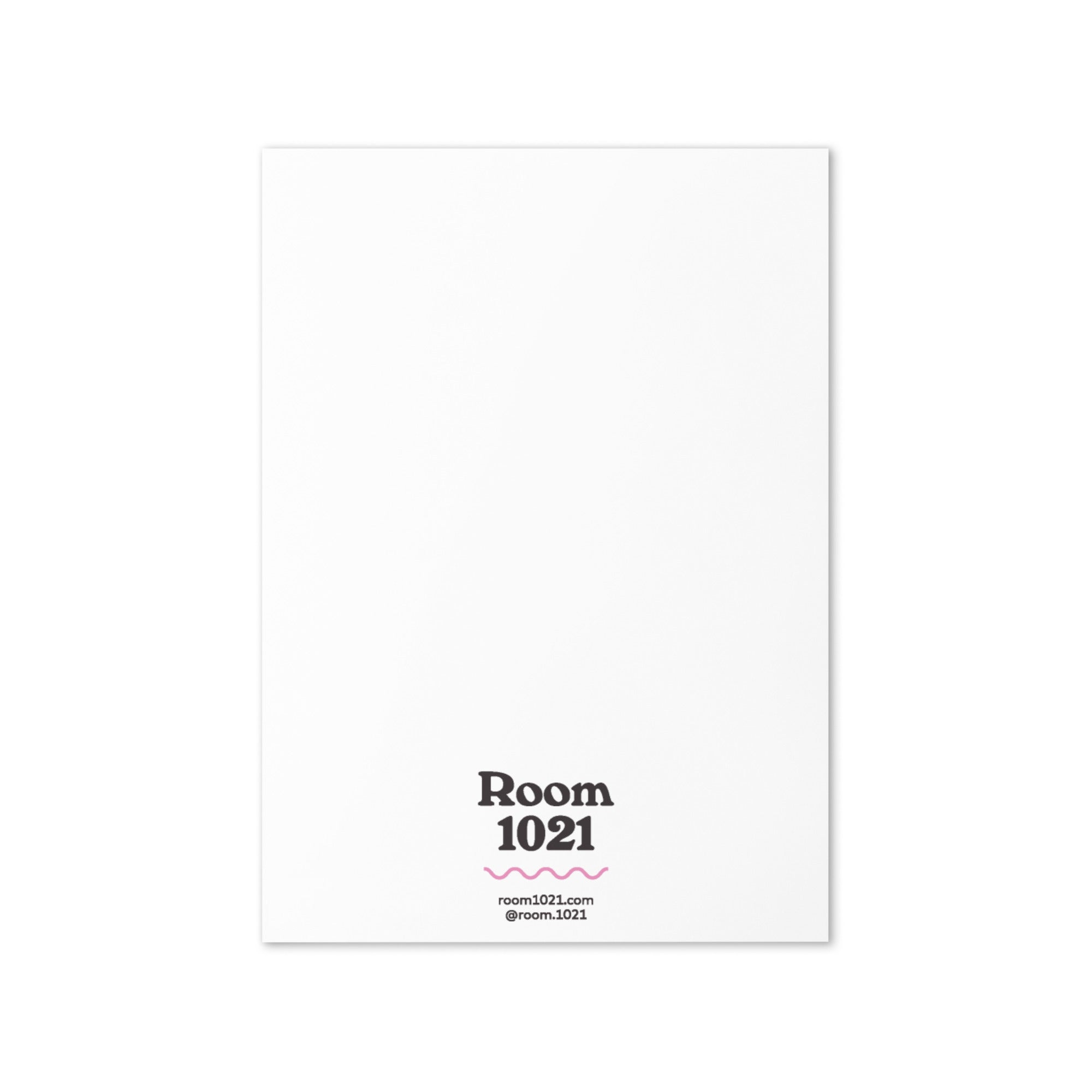 Best Teacher Ever Ribbon Greeting Card
Introducing our delightful 5 x 7 greeting card, designed to express appreciation and gratitude to the best teacher ever! The card is professionally printed on high-quality 14 point paper, ensuring a polished and professional look.
The card features a playful and colorful ribbon design that reads "Best Teacher Ever" in bold and cheerful letters. This charming message is sure to brighten up any teacher's day and let them know just how much they are appreciated.
This greeting card is the perfect way to show your appreciation to a teacher who has gone above and beyond to inspire and educate their students. Whether you're a student, a parent, or a school administrator, this card is a thoughtful and heartfelt way to recognize the hard work and dedication of an outstanding teacher.
The card is suitable for a variety of occasions, including Teacher Appreciation Week, the end of the school year, or any day you want to show your gratitude. It comes with a matching envelope, making it easy to send via mail or hand-deliver in person.