Free shipping on orders over $50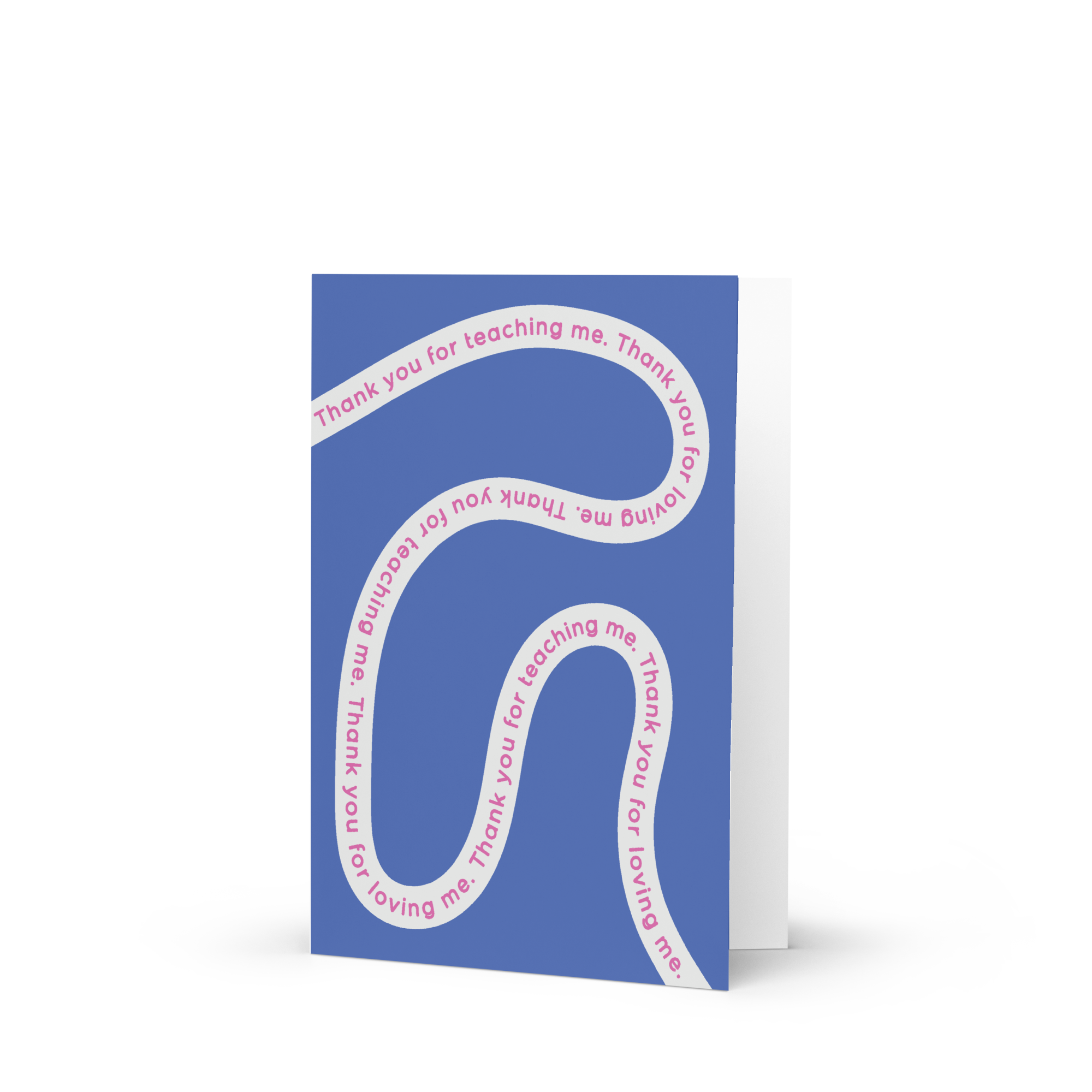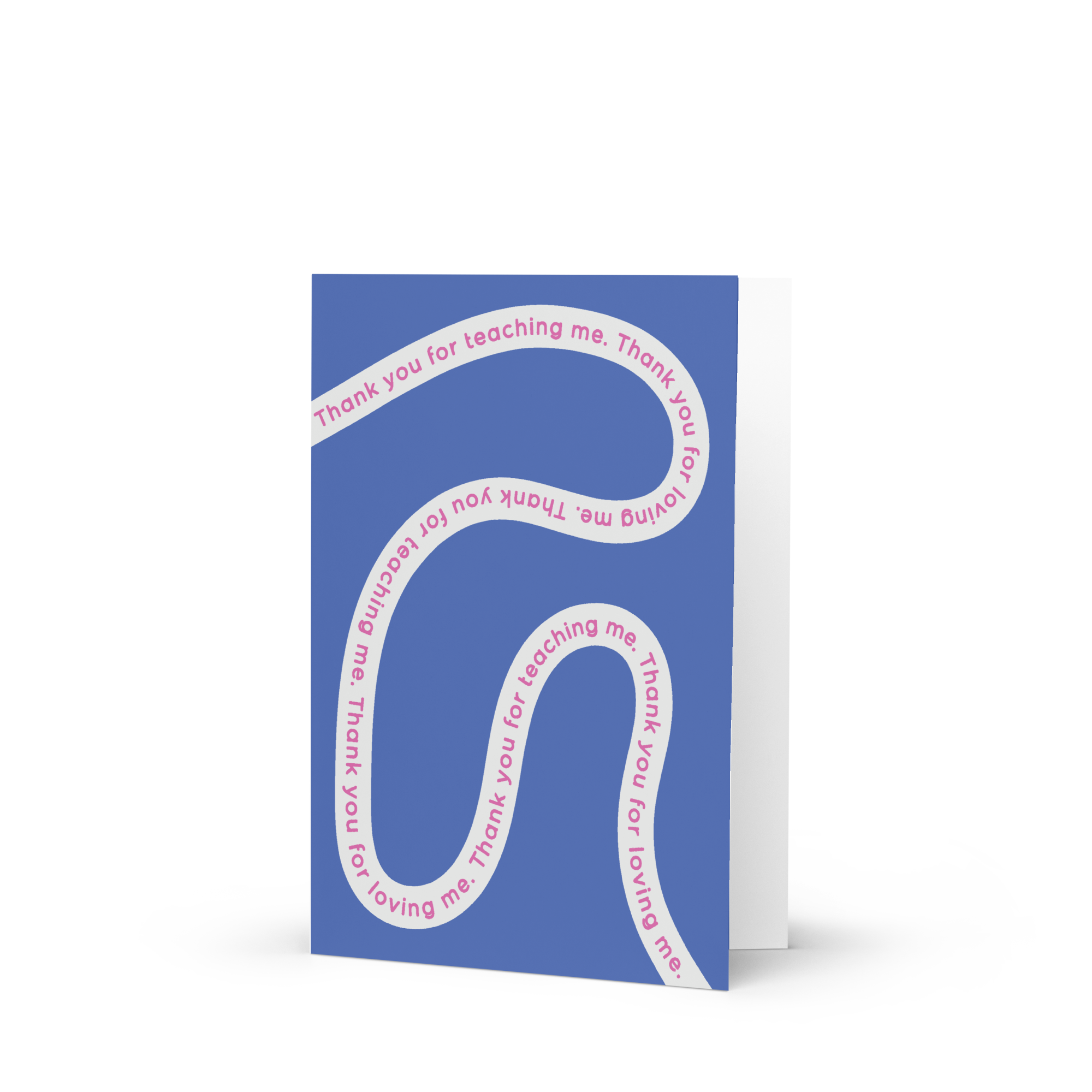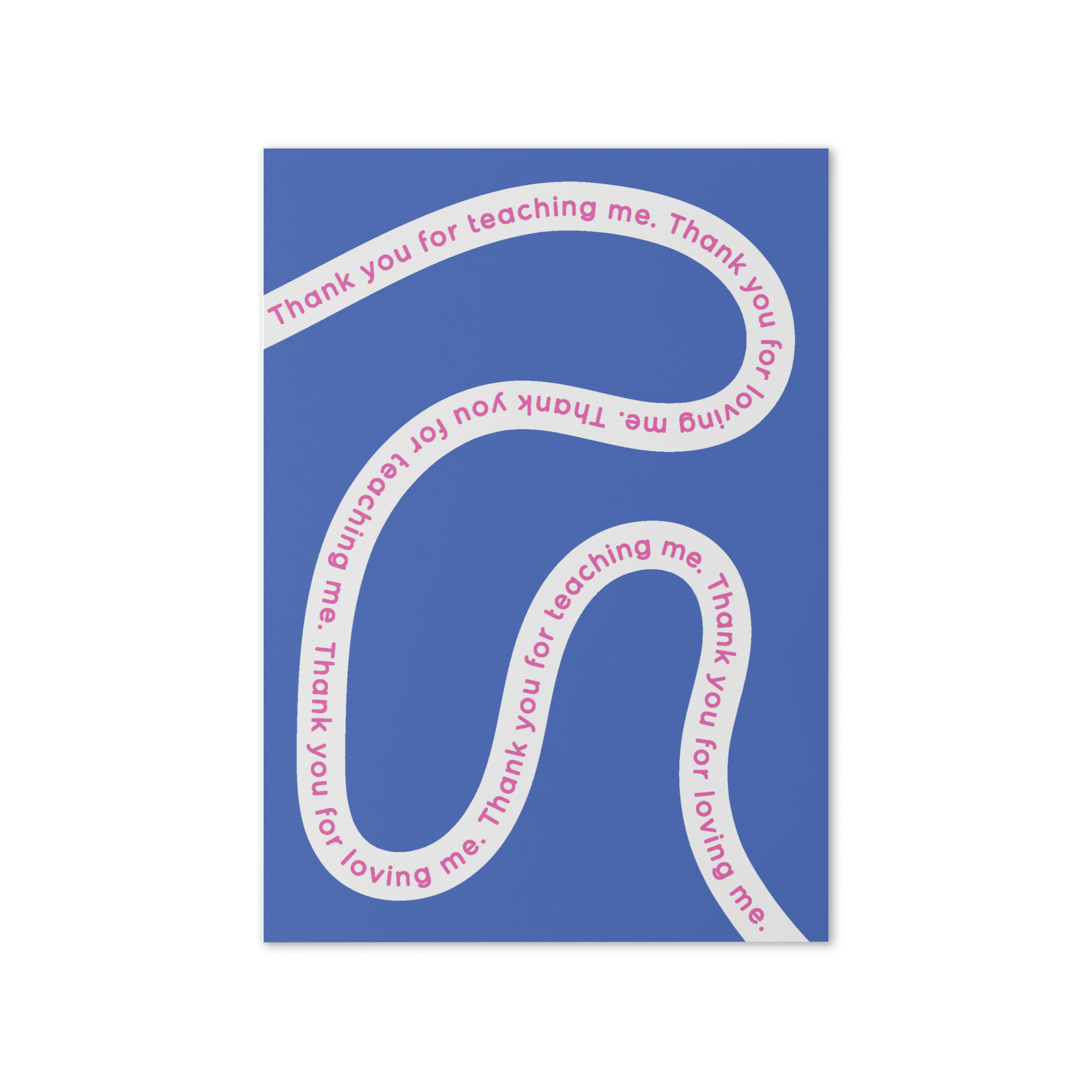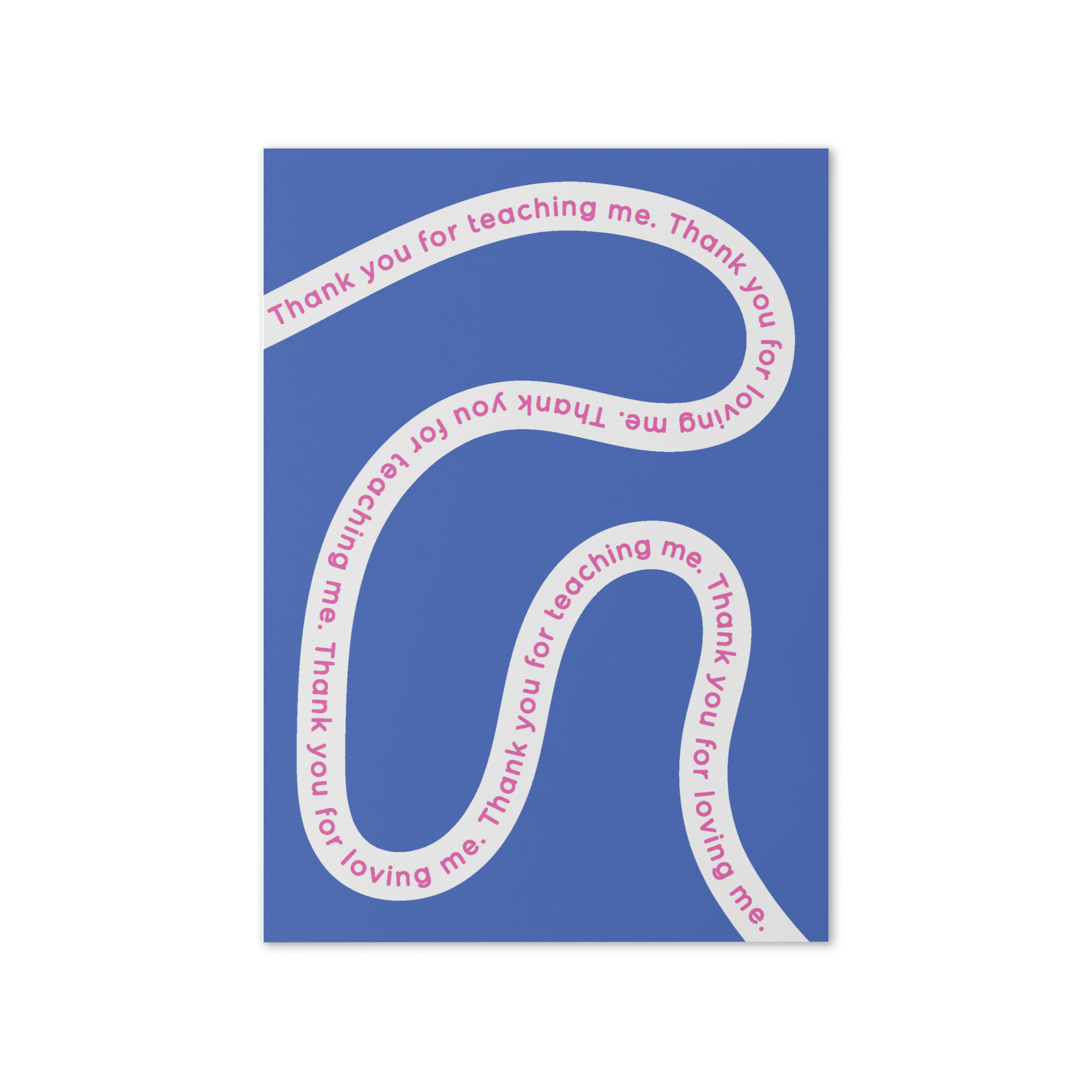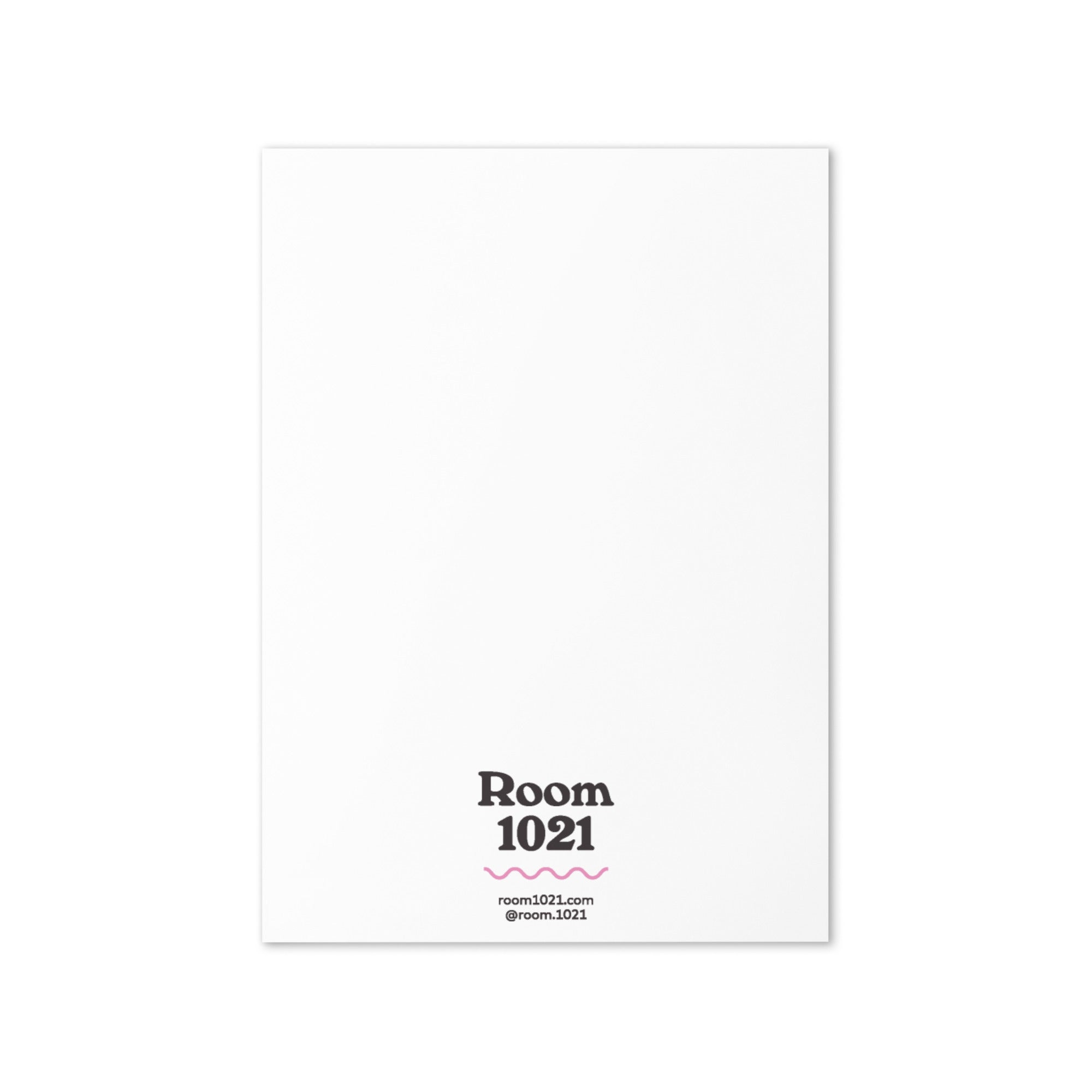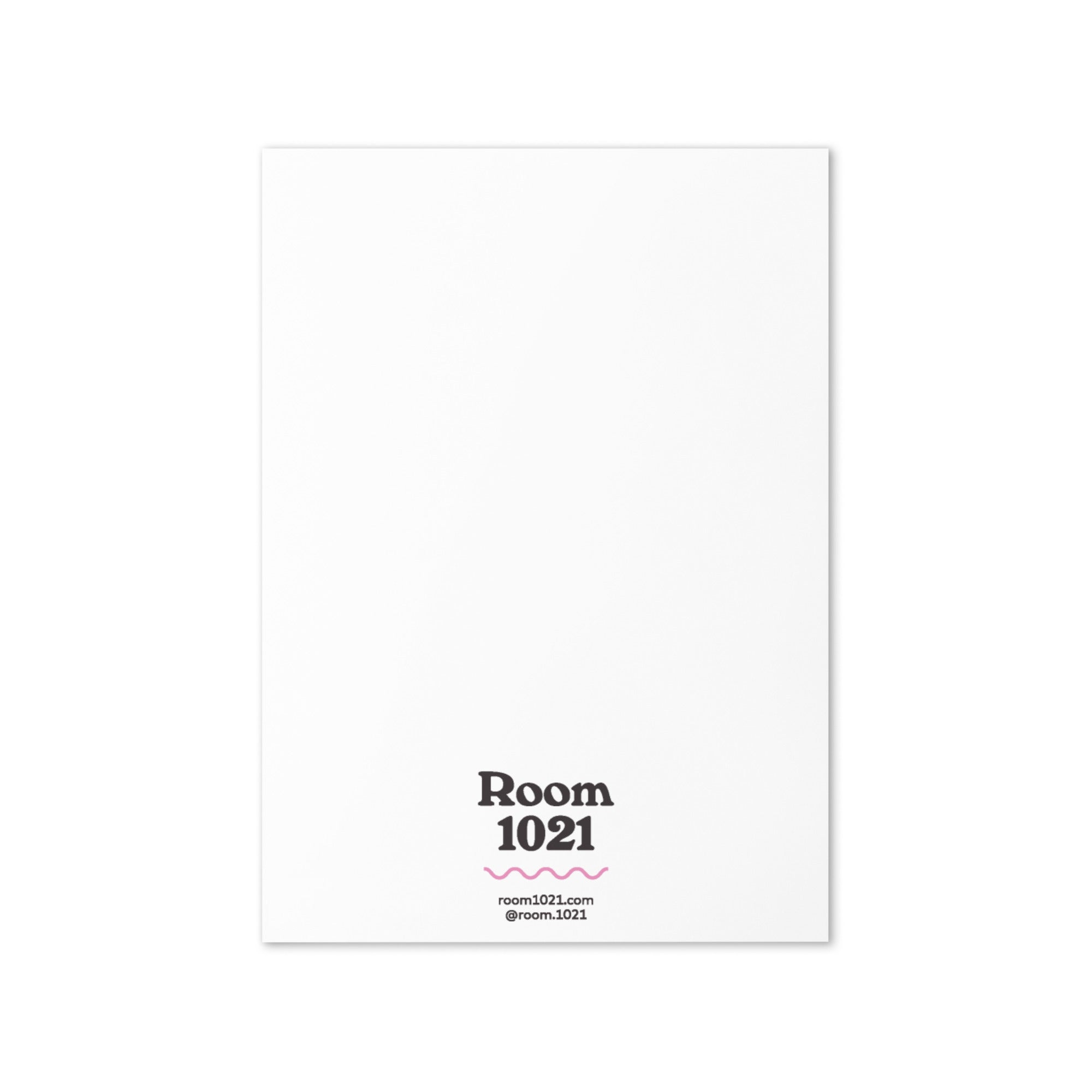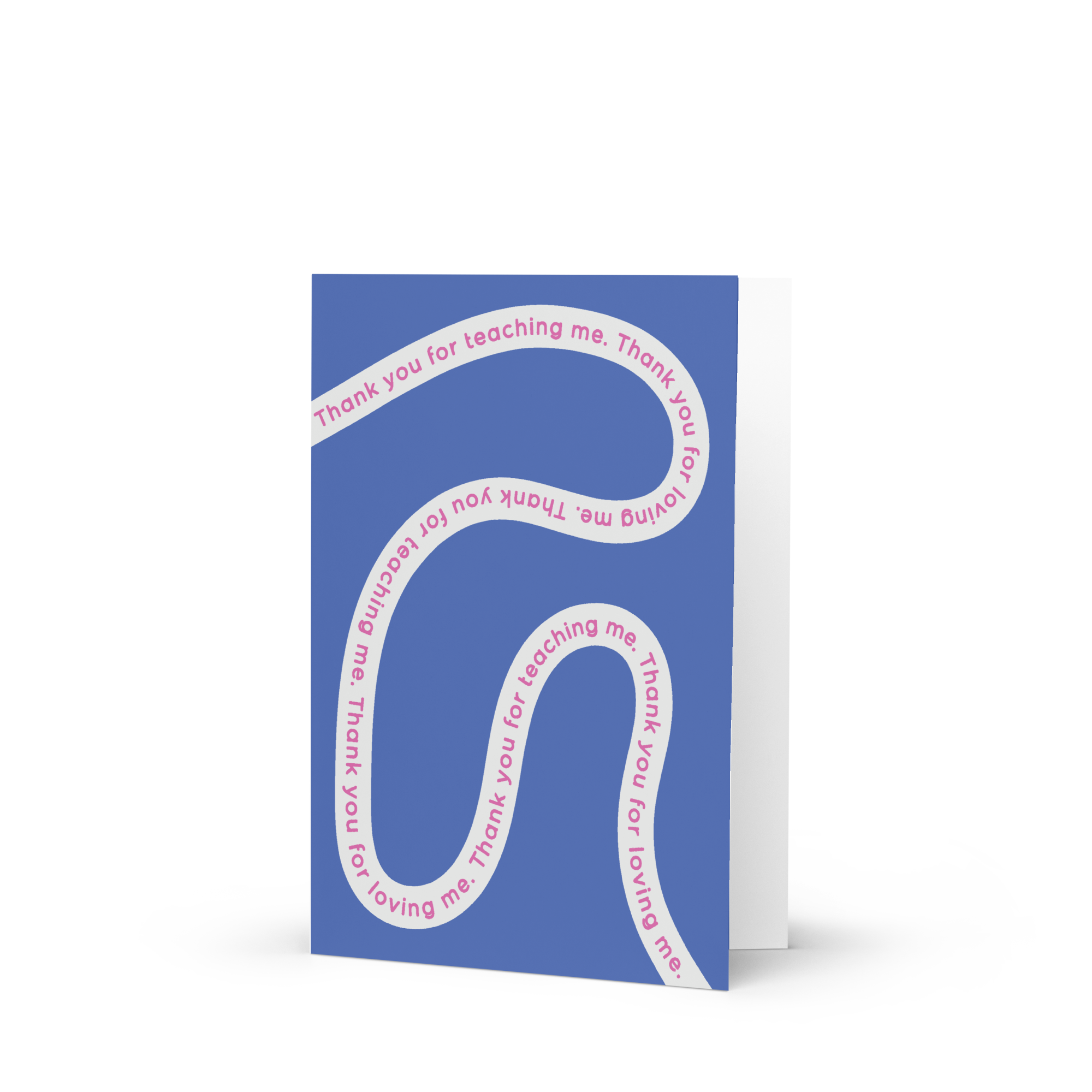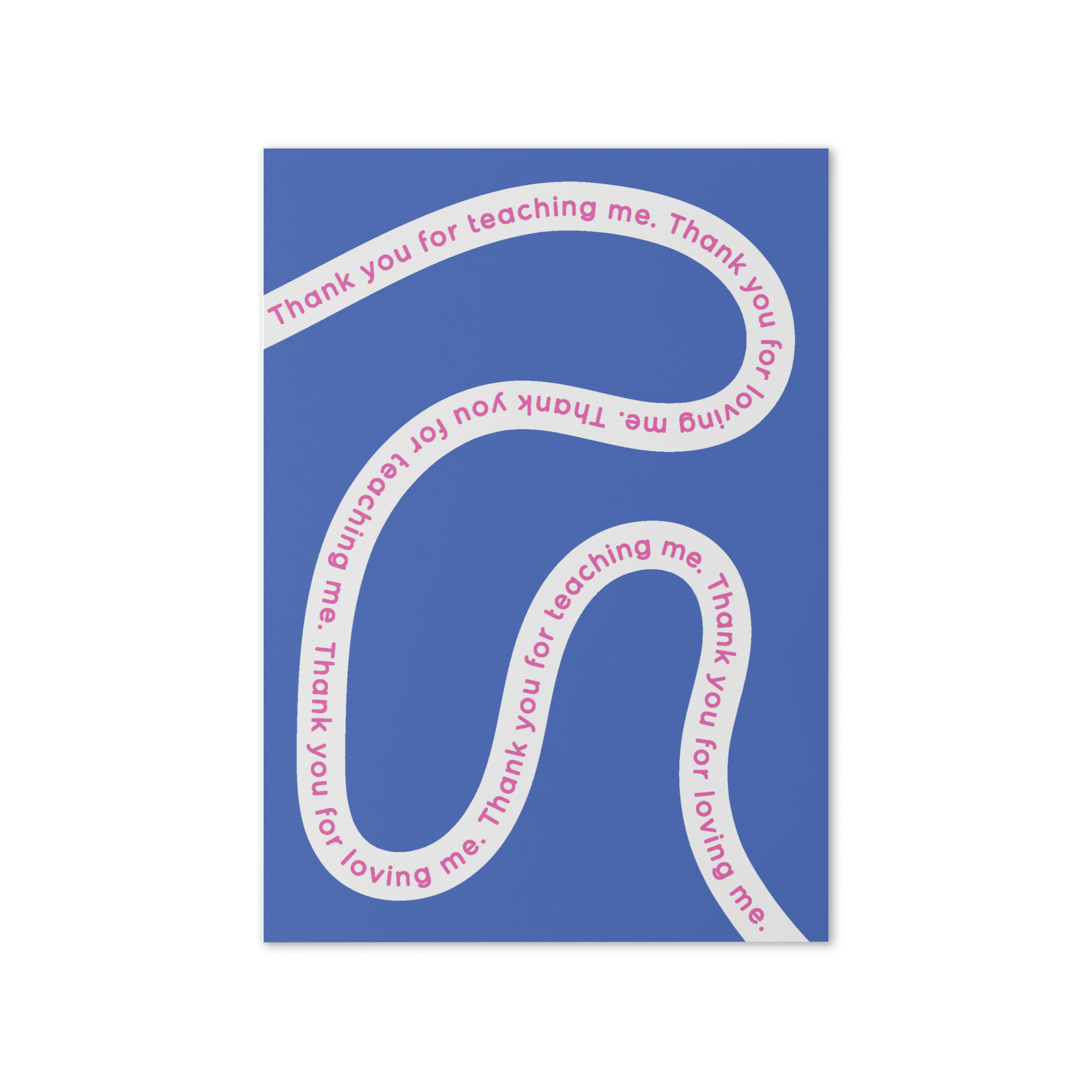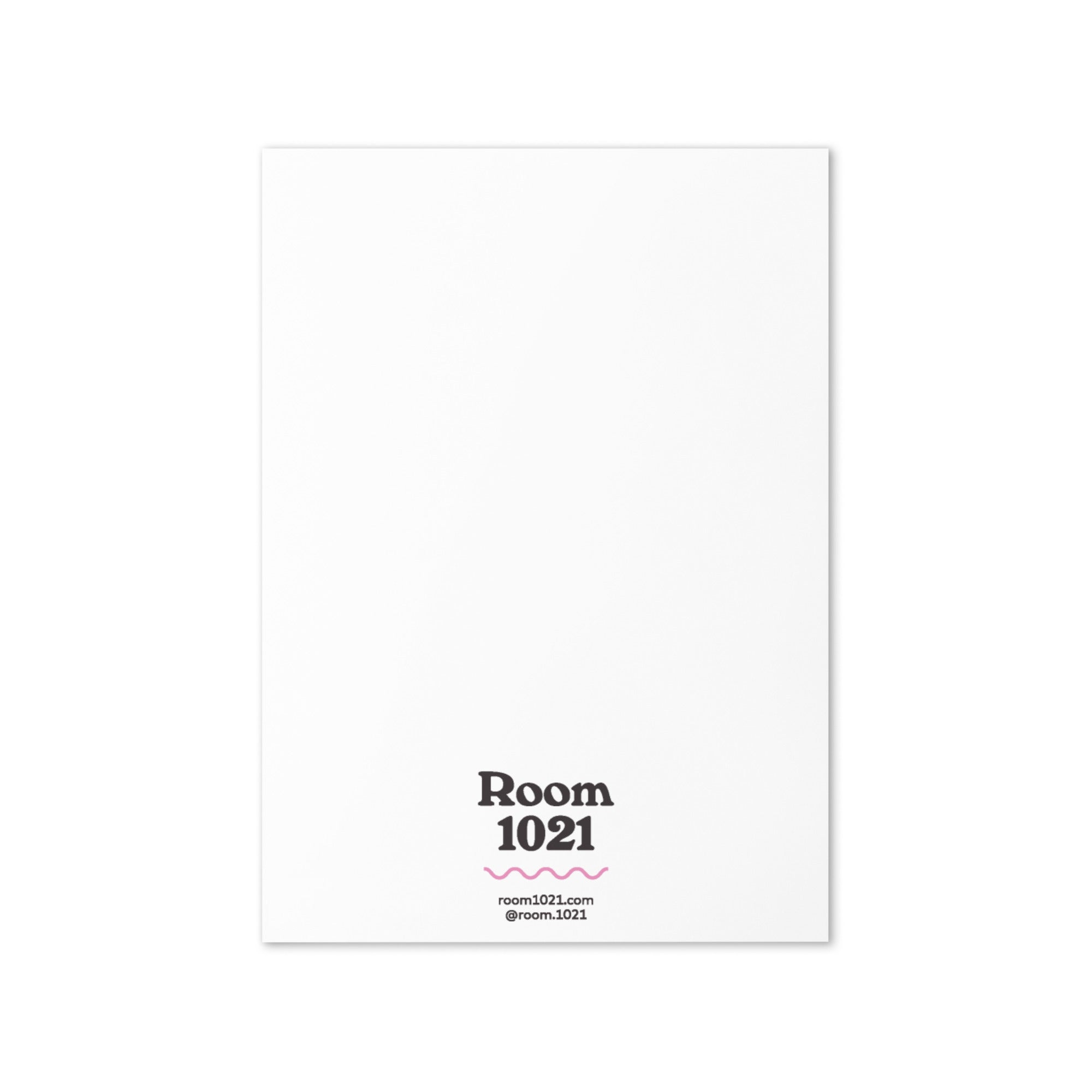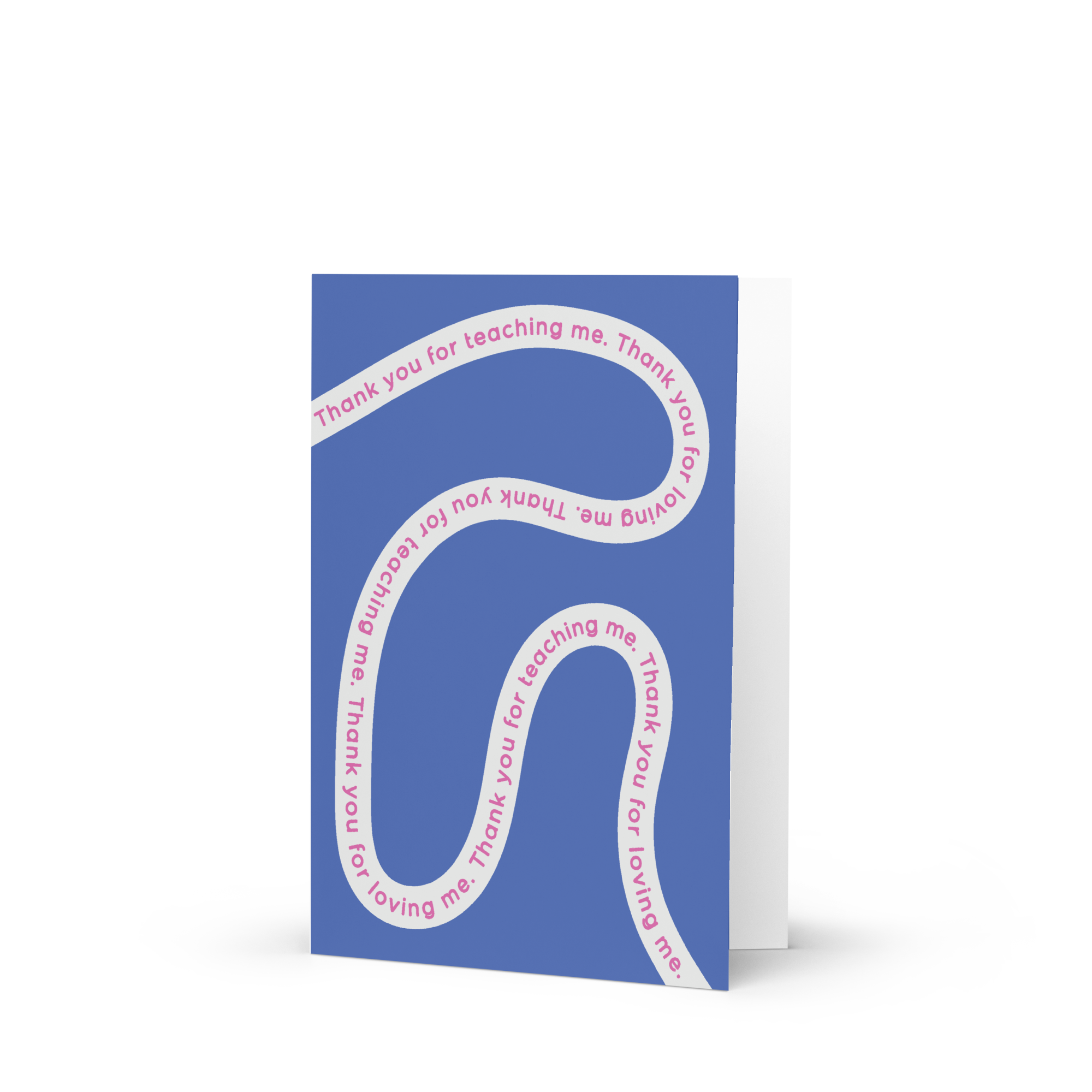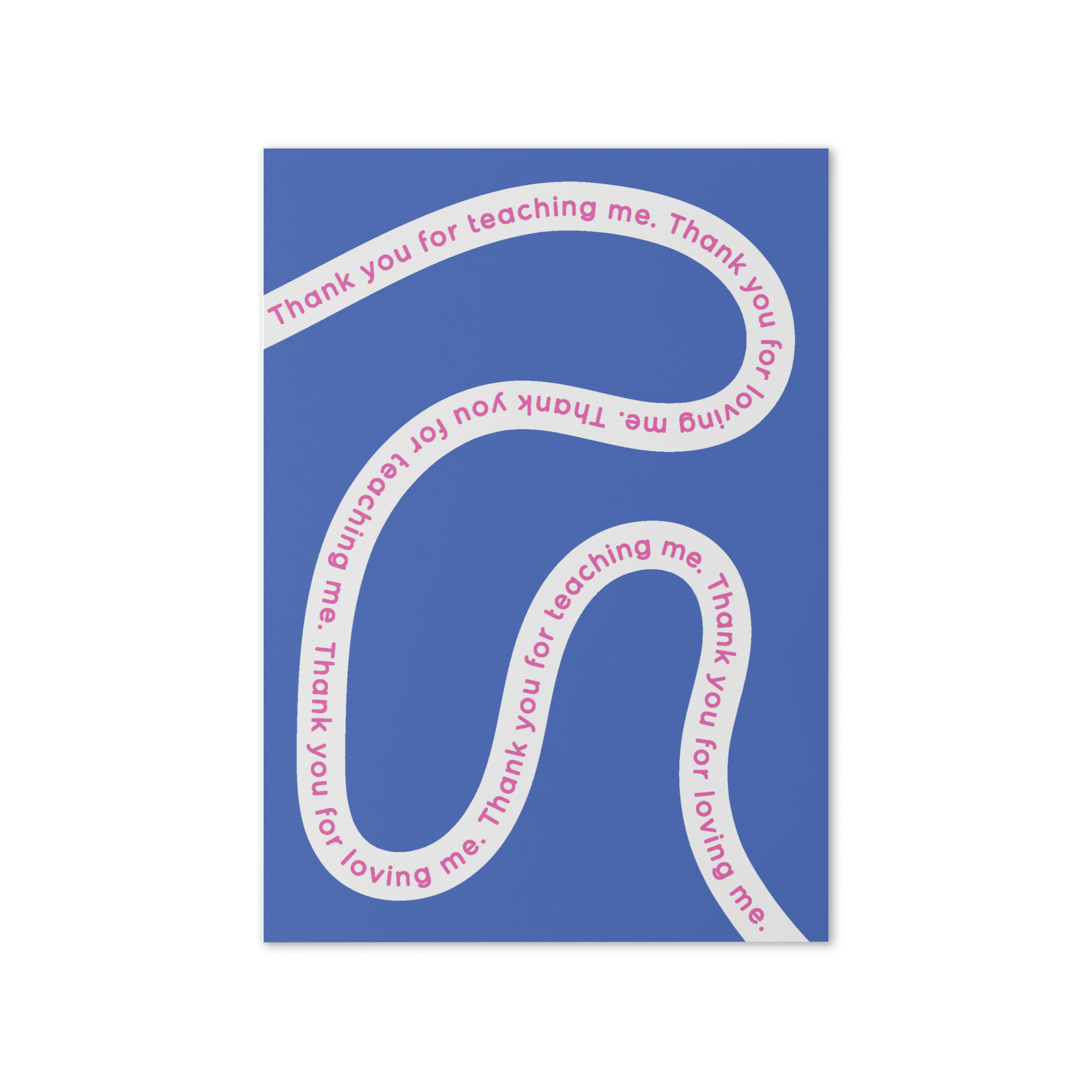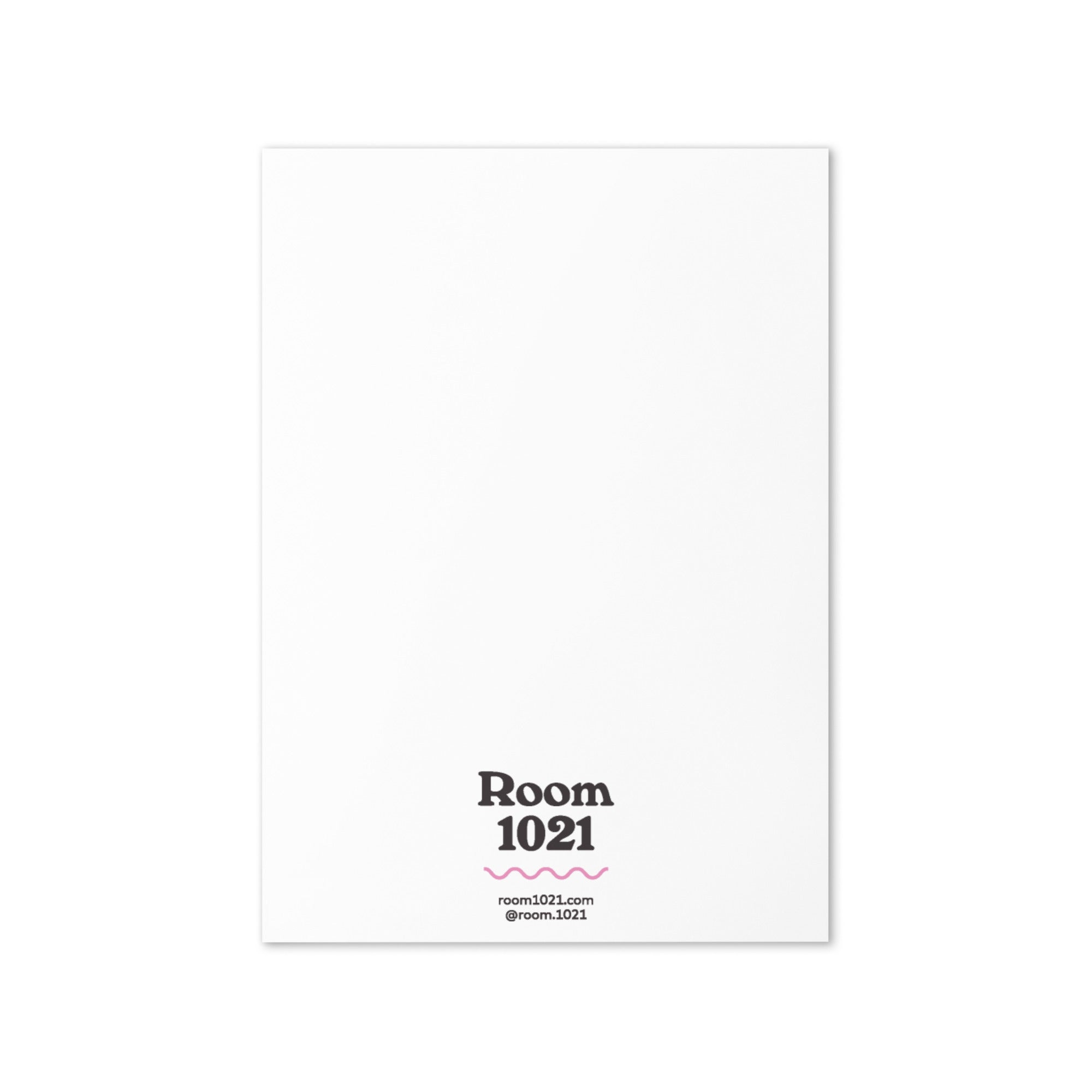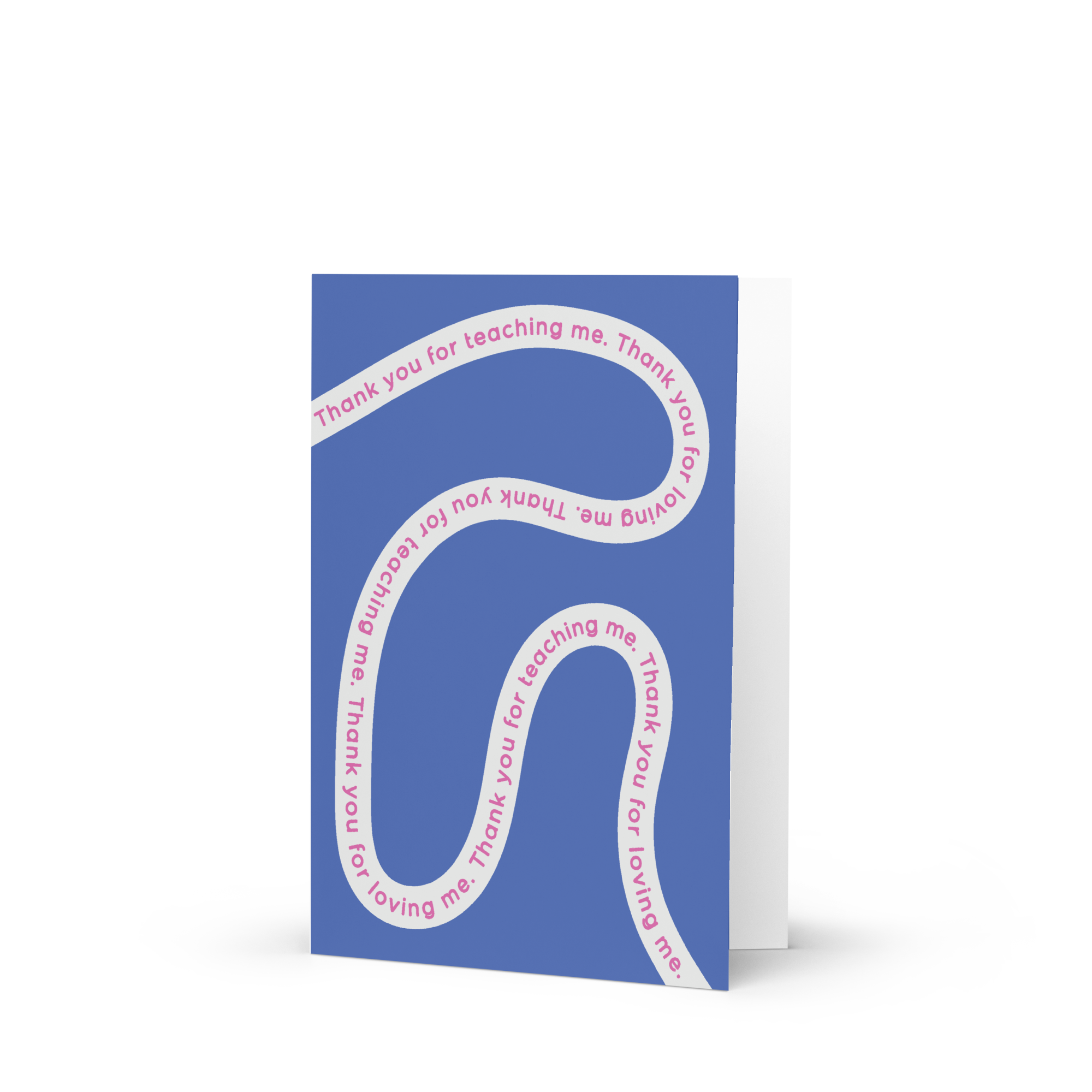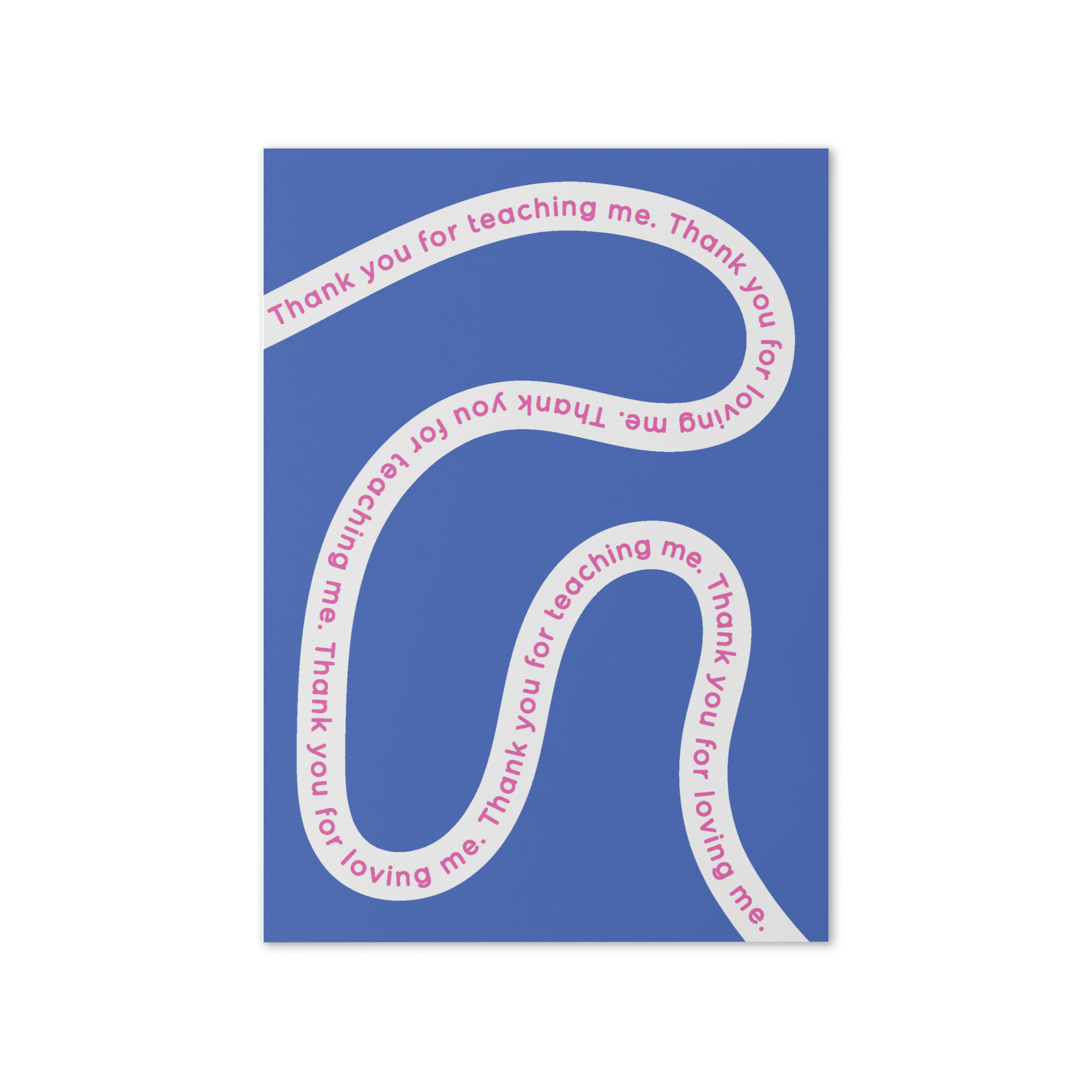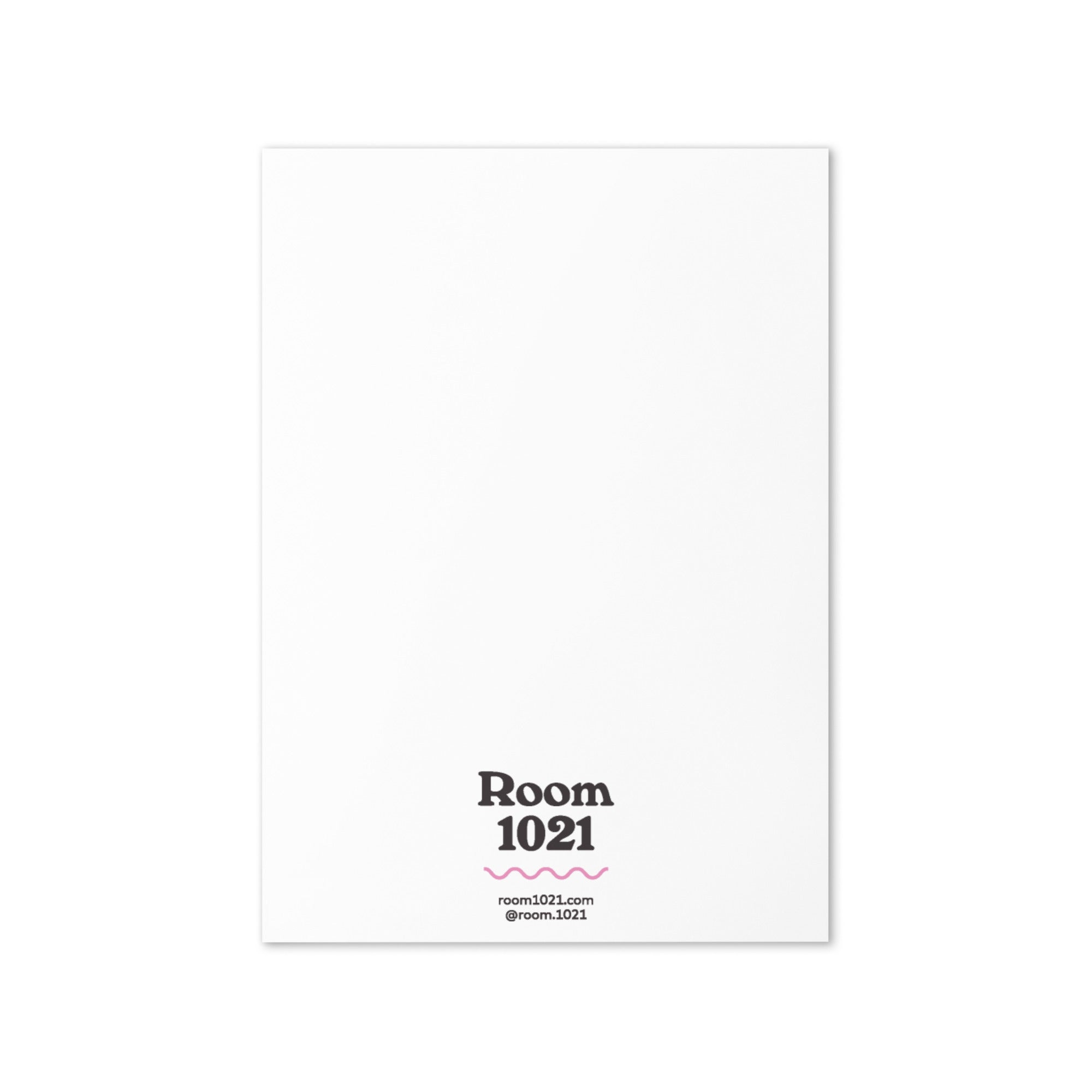 Introducing our beautifully designed 5 x 7 greeting card that is perfect for expressing gratitude towards someone special in your life. The card is printed on high-quality 14 point paper, ensuring a professional and polished look.
The card's royal blue background provides a stunning backdrop for the white wavy line that runs across the front, adding a touch of elegance and fun to the overall design. The message on the card, "Thanks for teaching me. Thanks for loving me." is written in bold and vibrant bright pink text, making it easy to read and impossible to miss.
This card is perfect for showing appreciation to teachers, parents, mentors, or any loved one who has made a significant impact in your life. It comes with a matching envelope, making it easy to send via mail or hand-deliver in person.