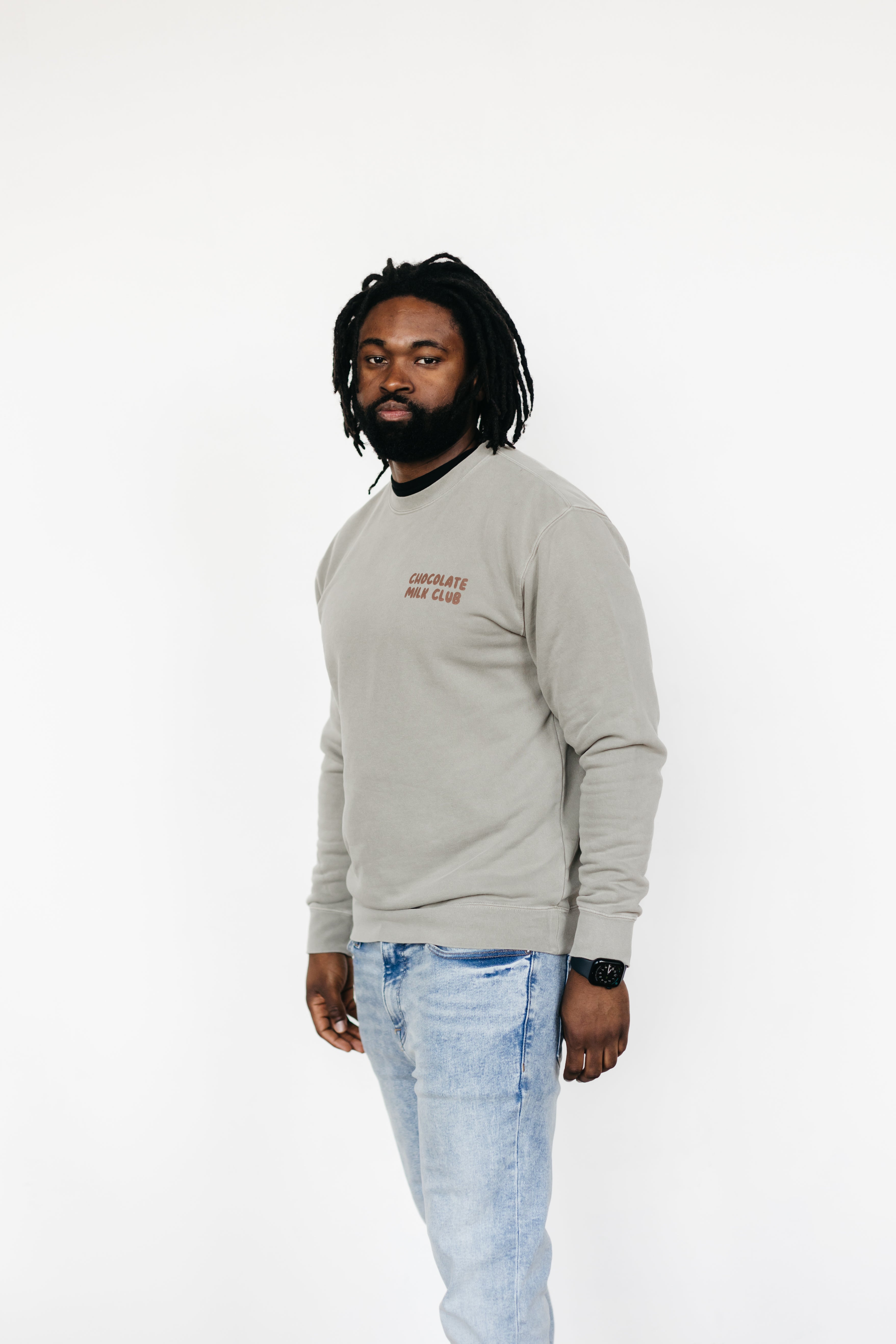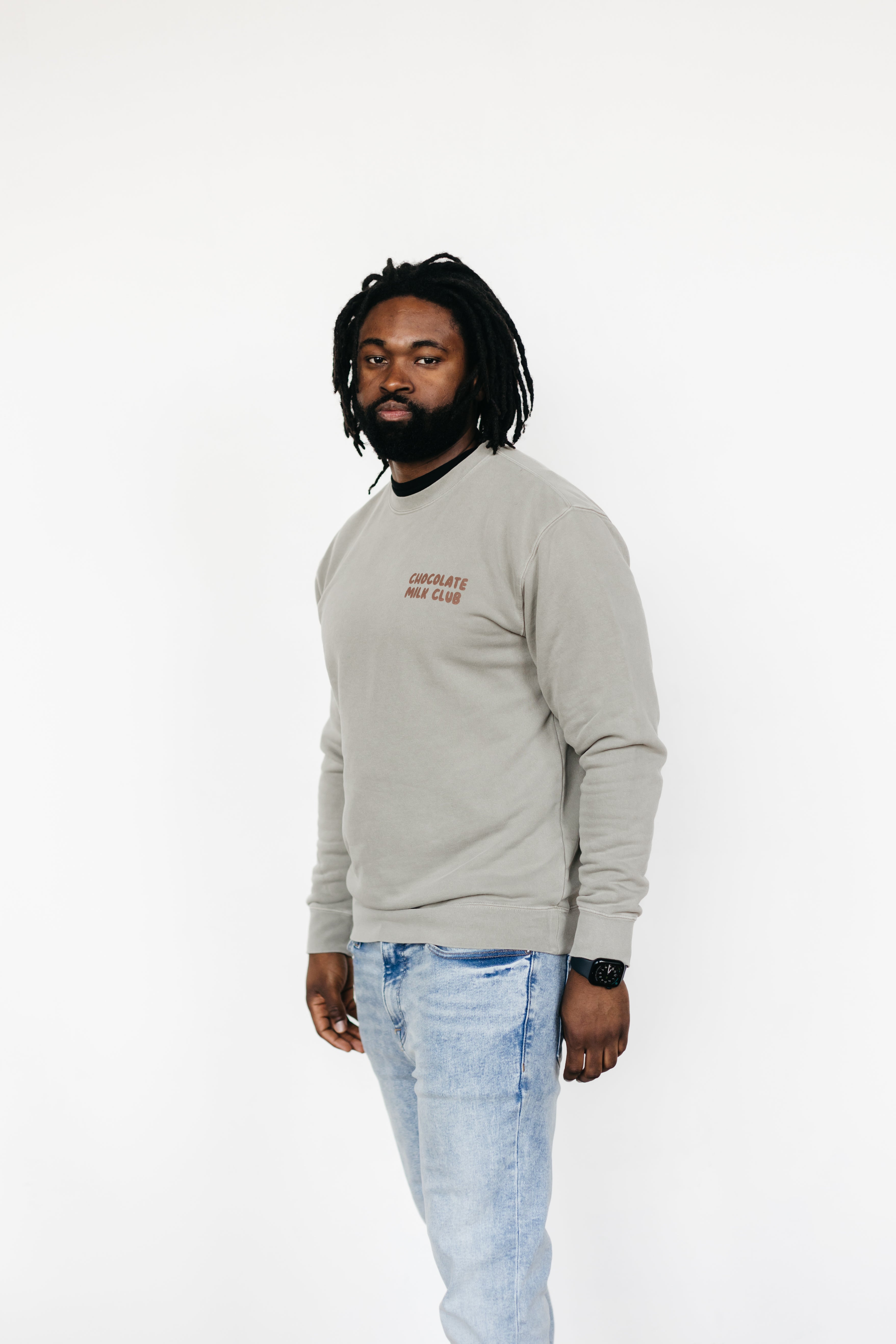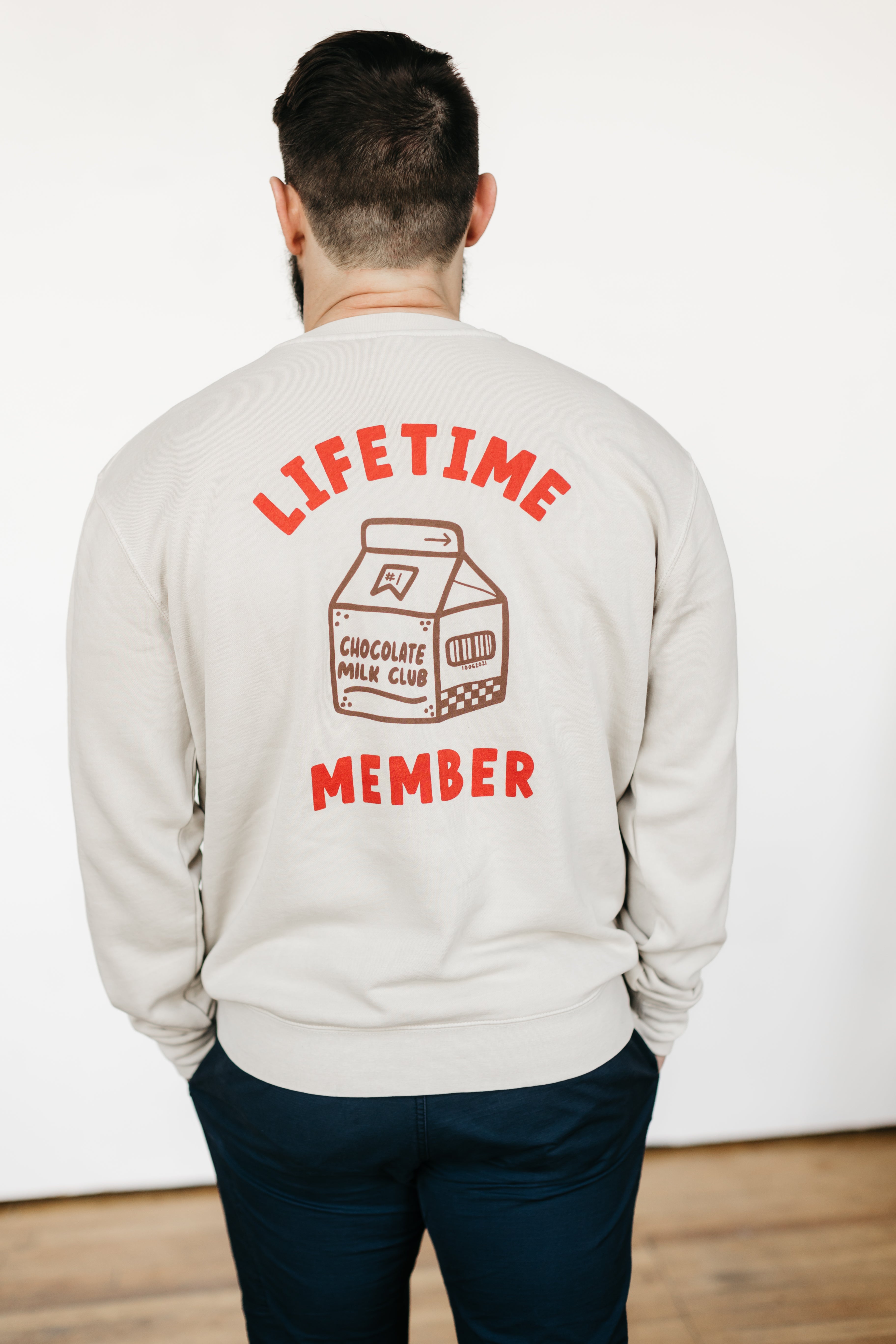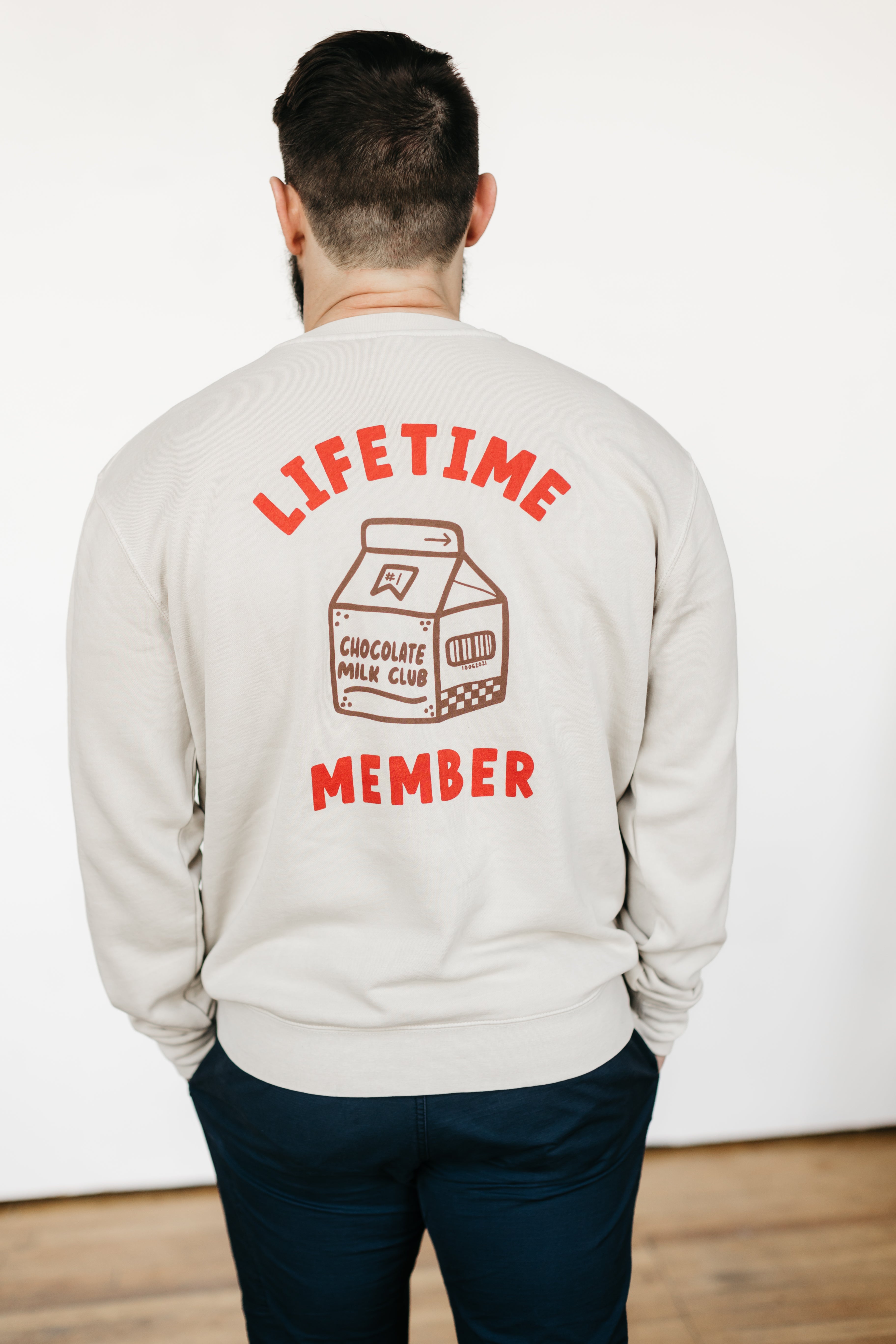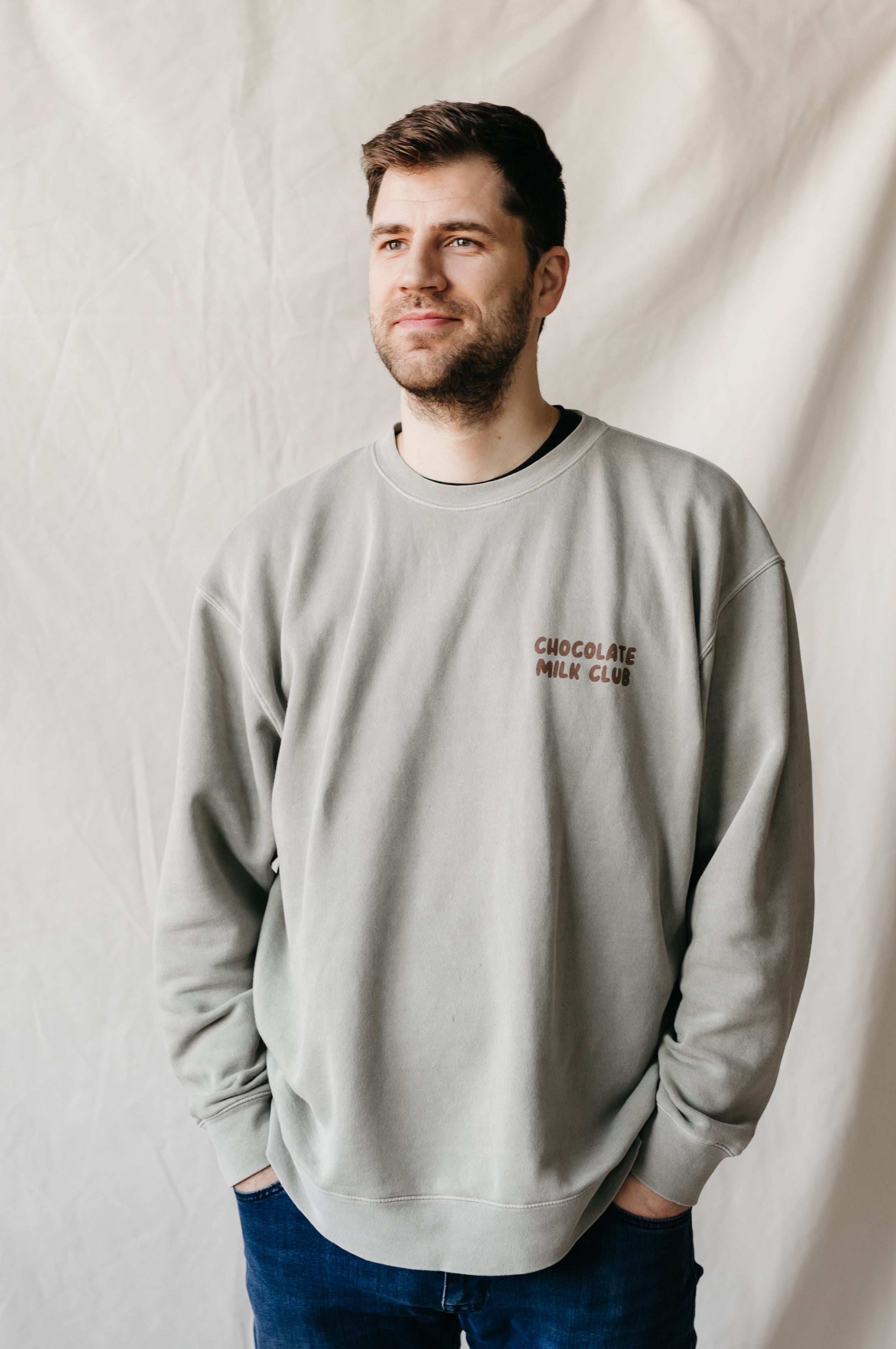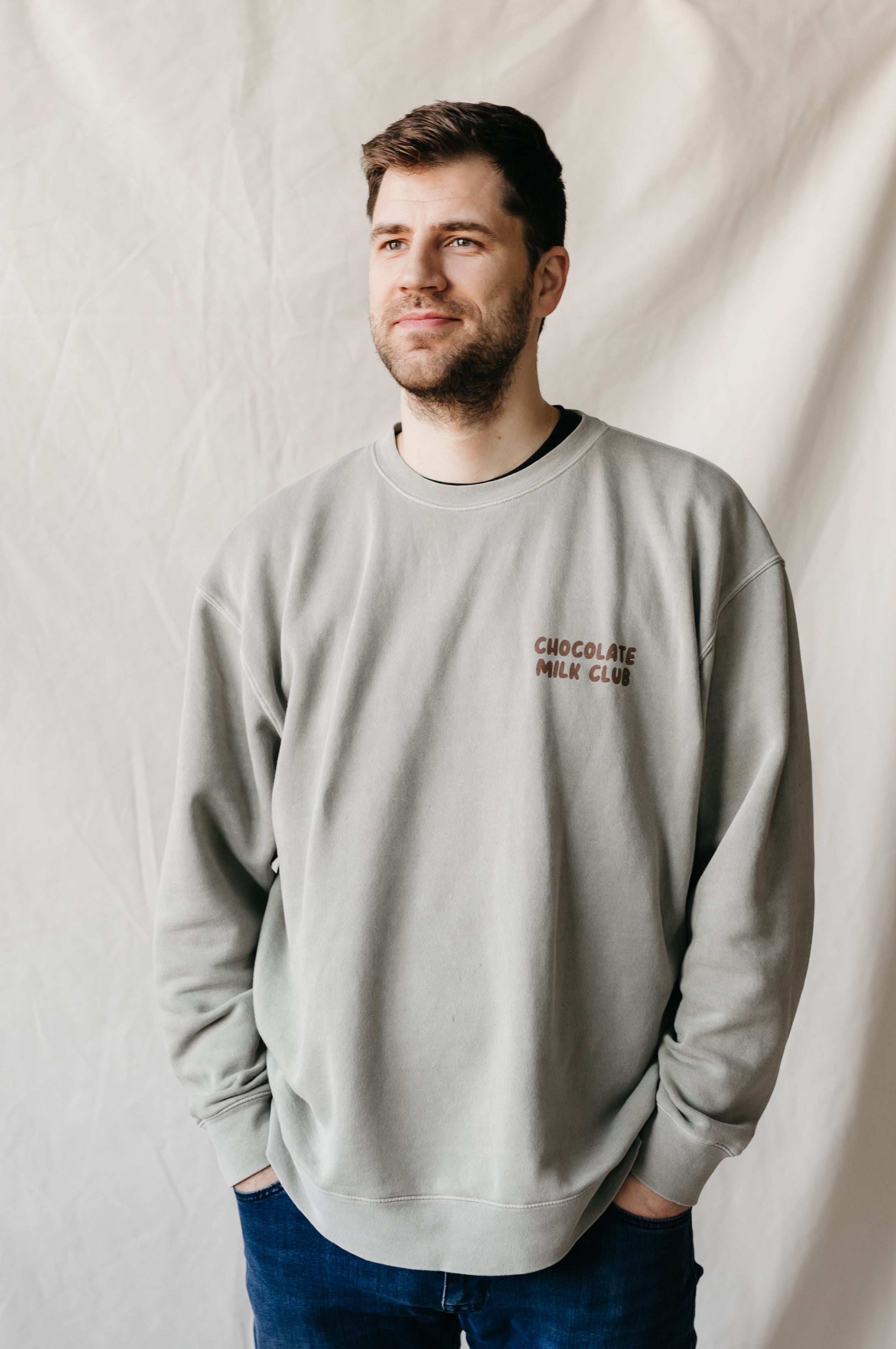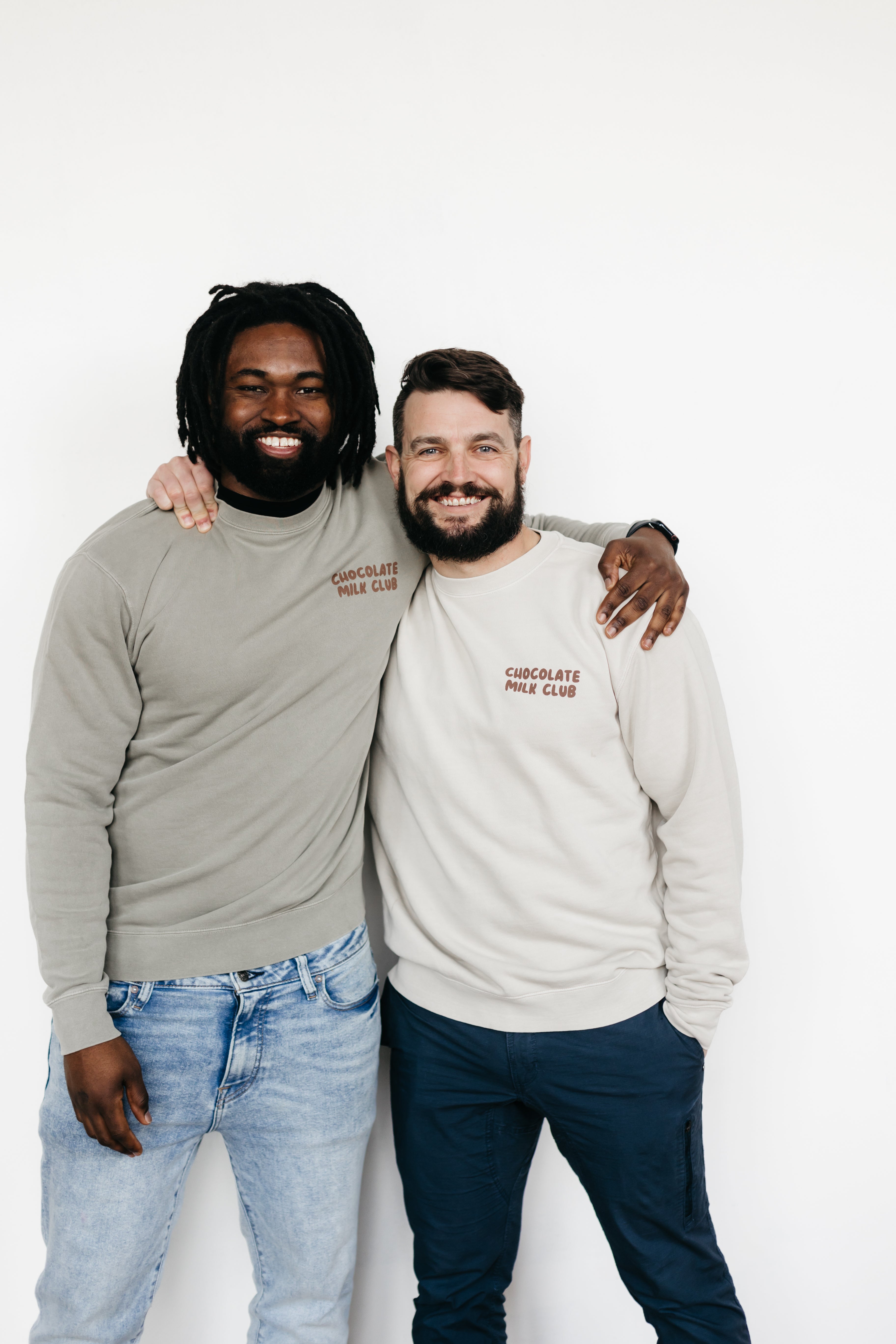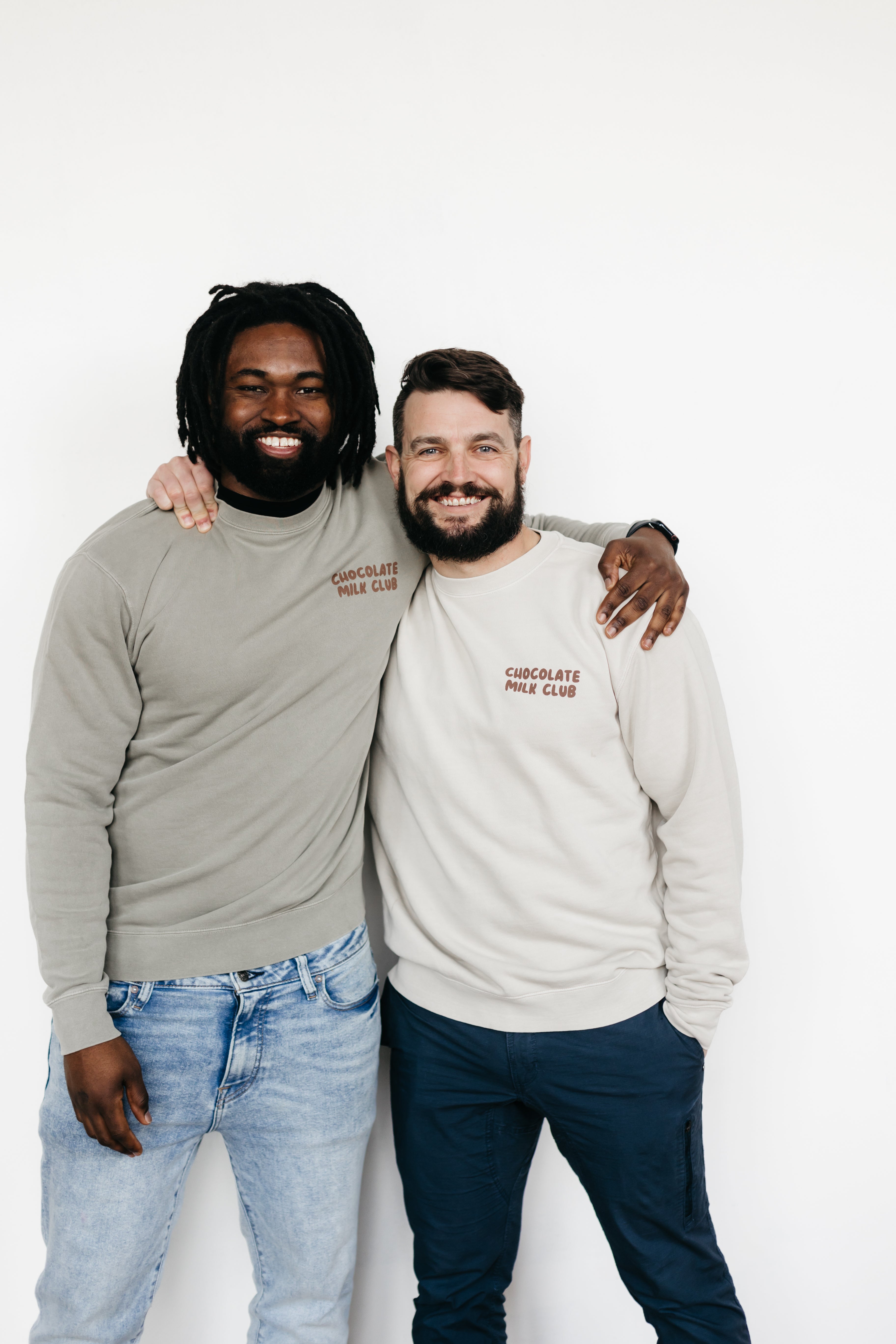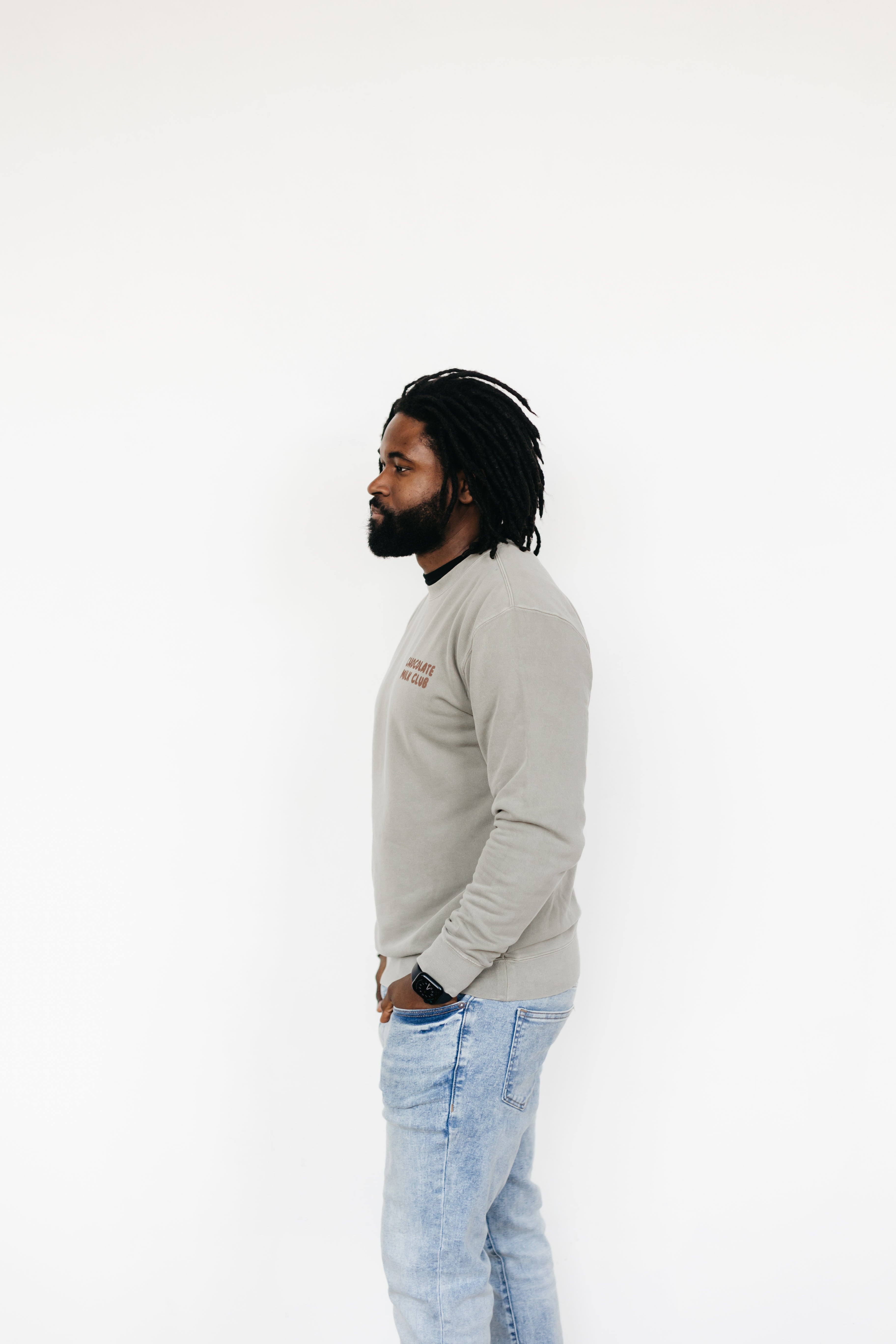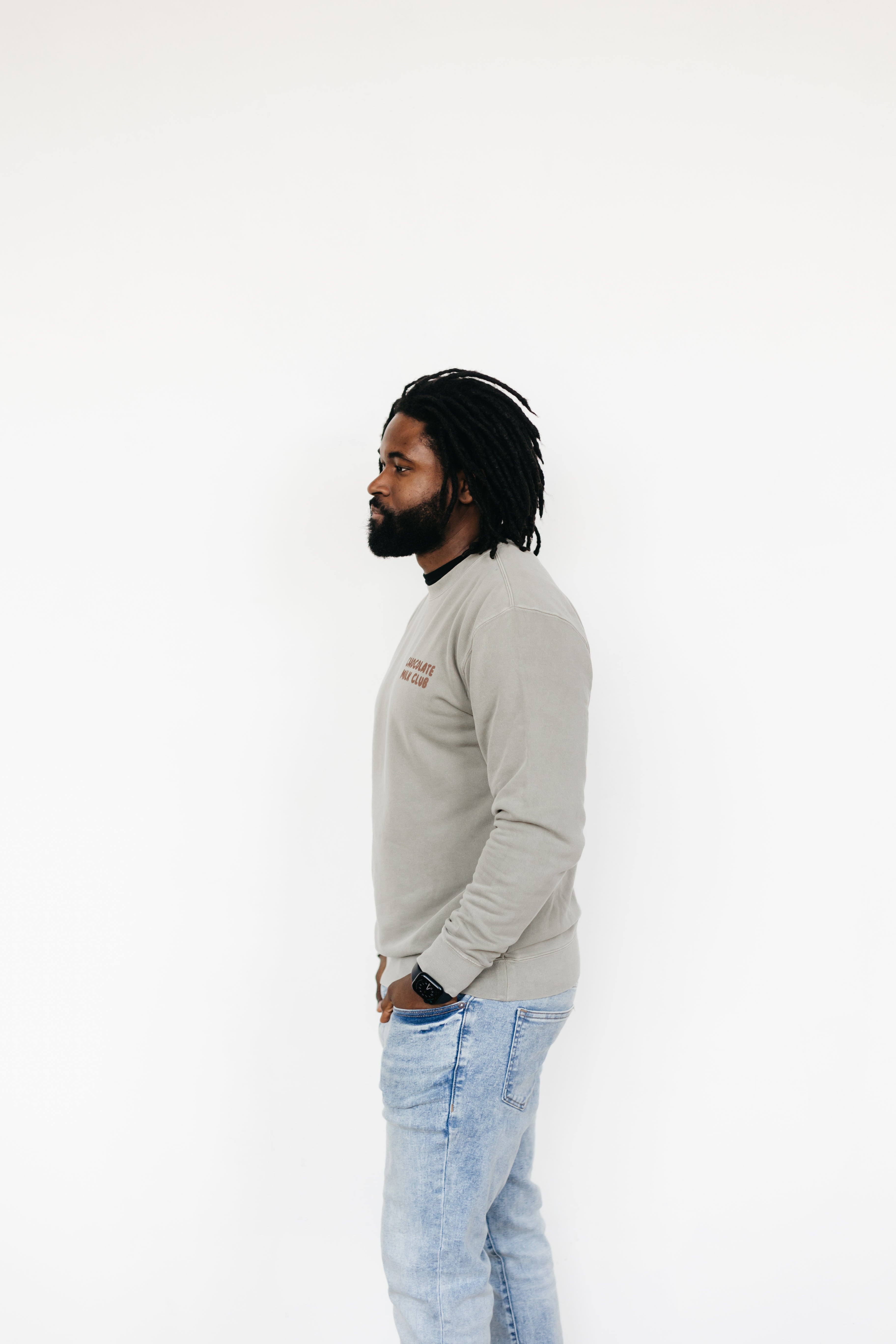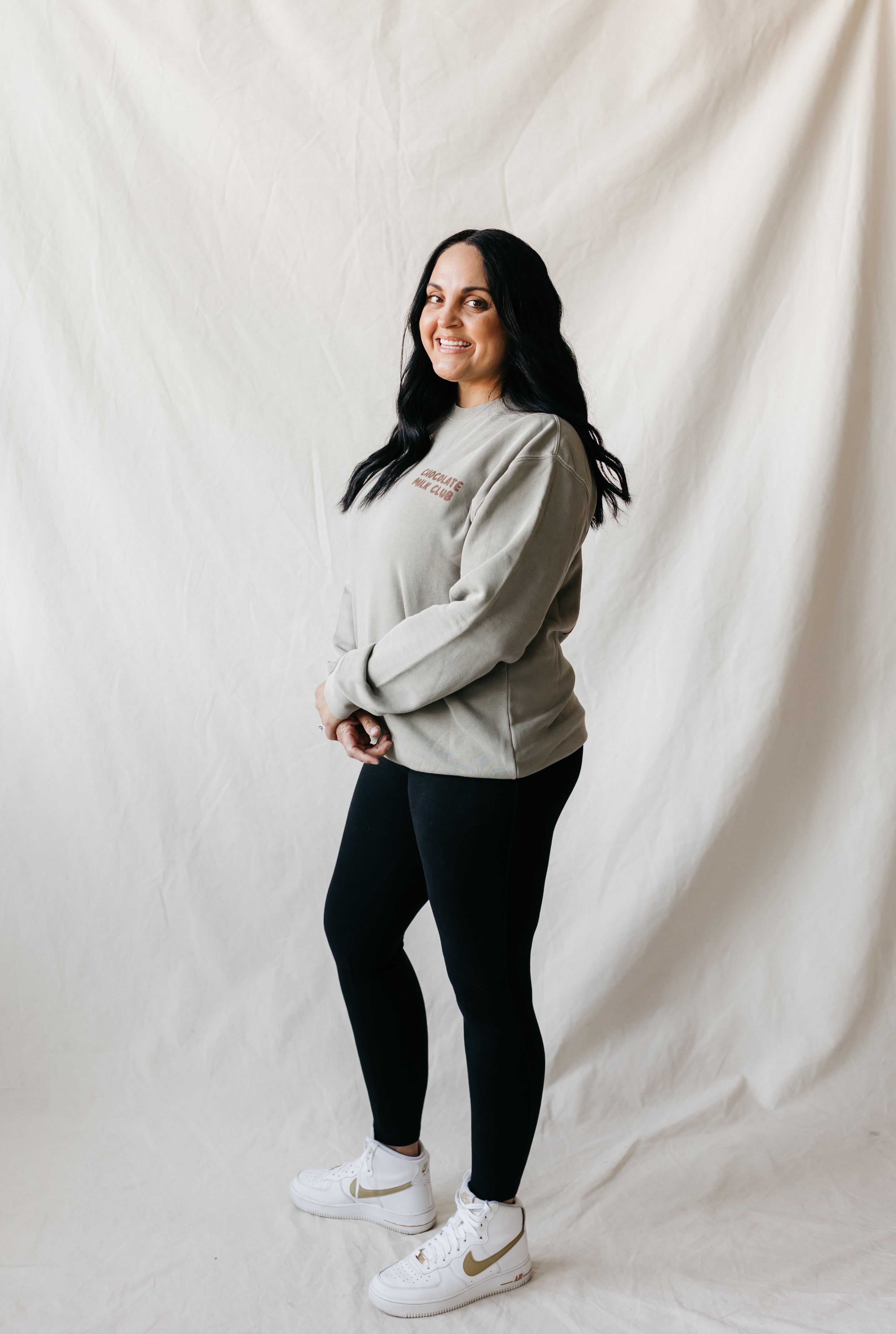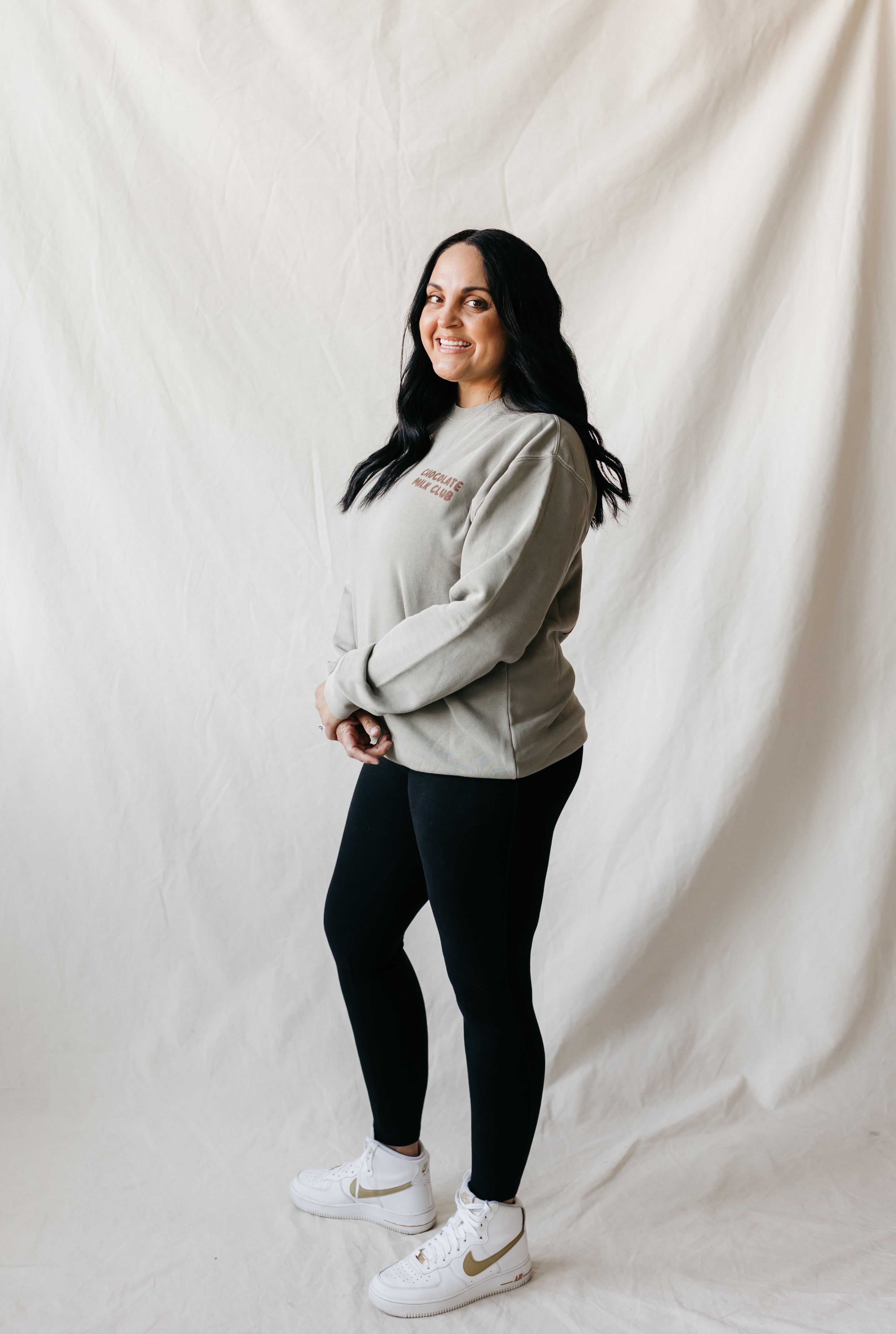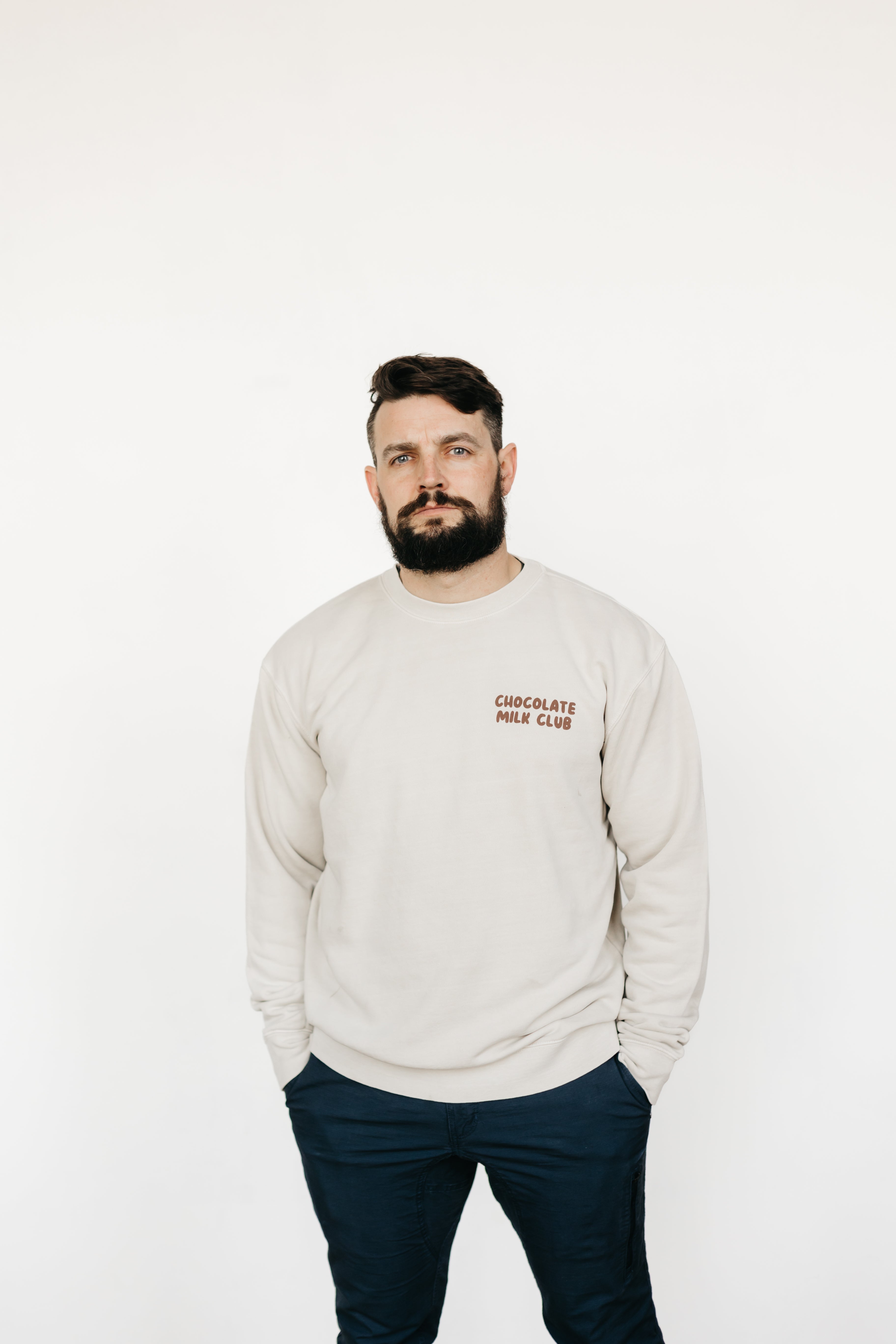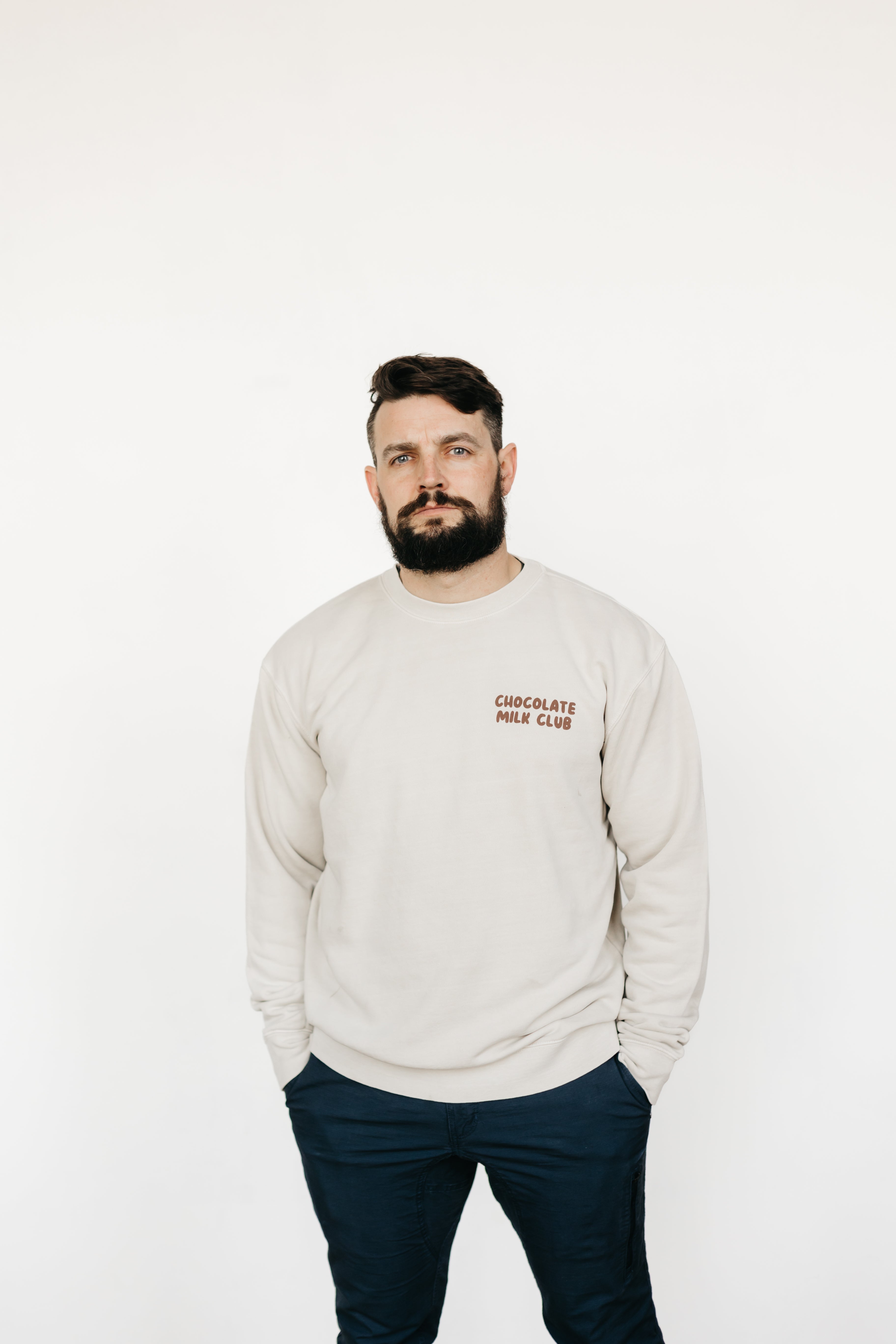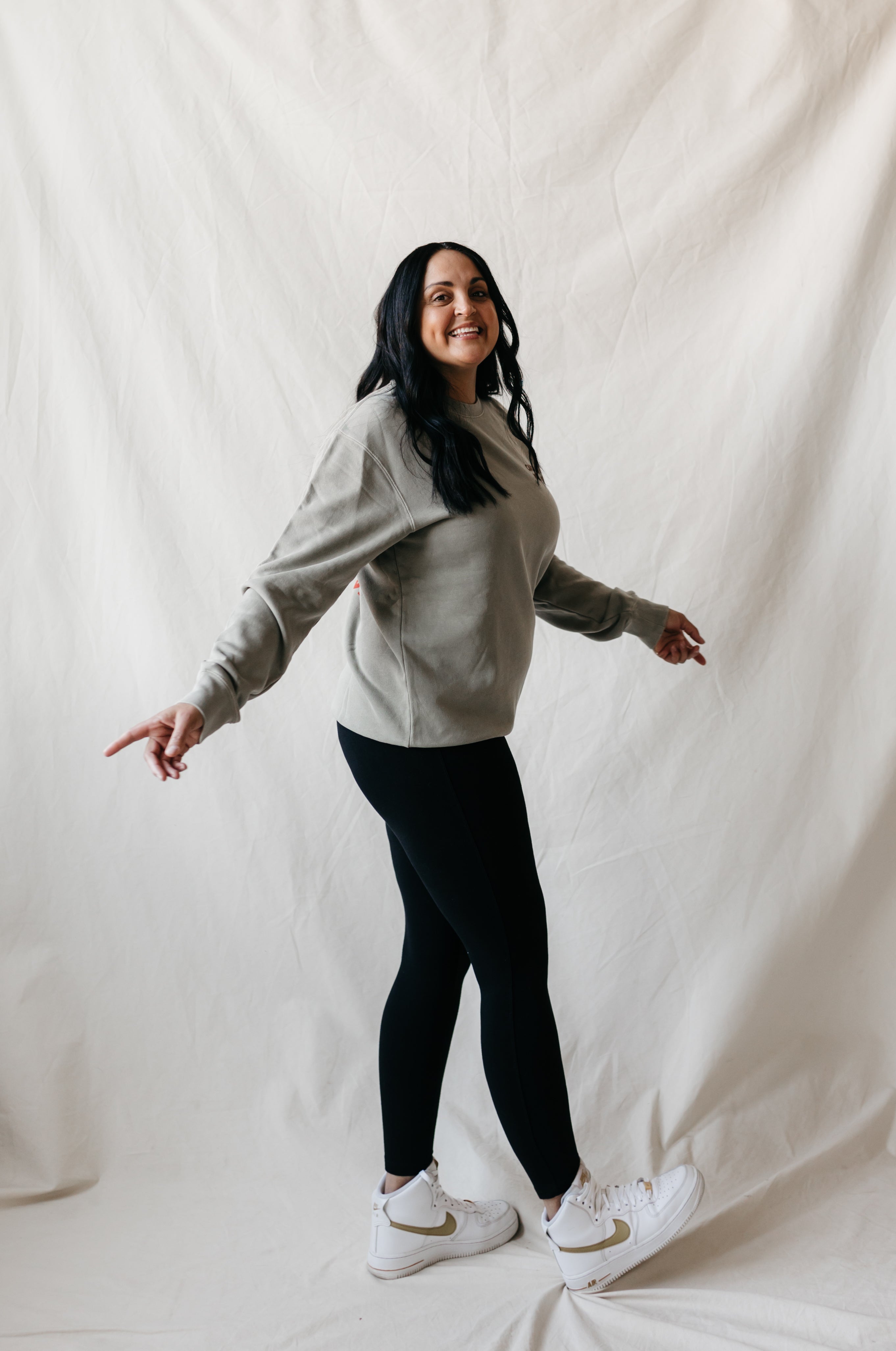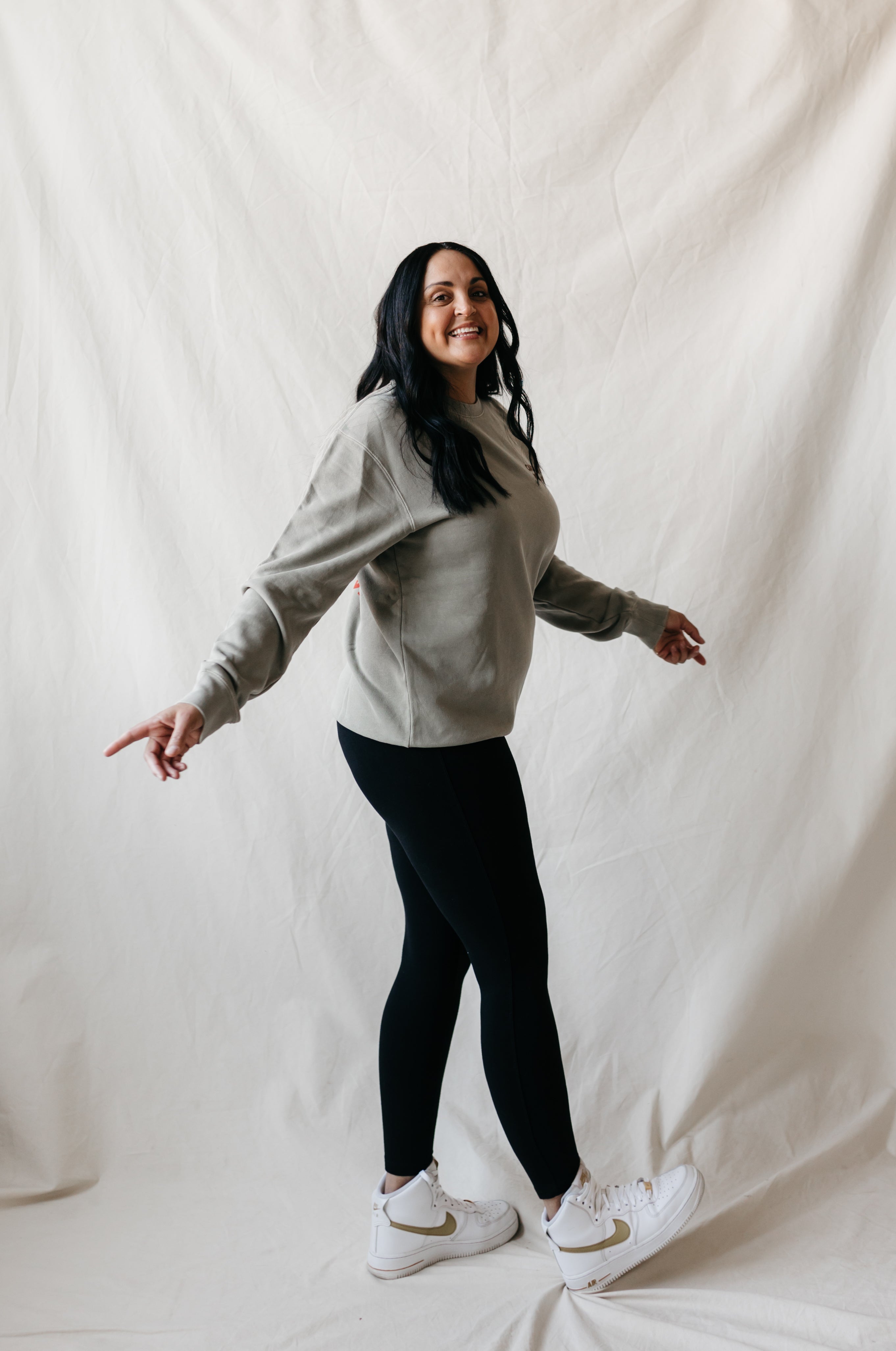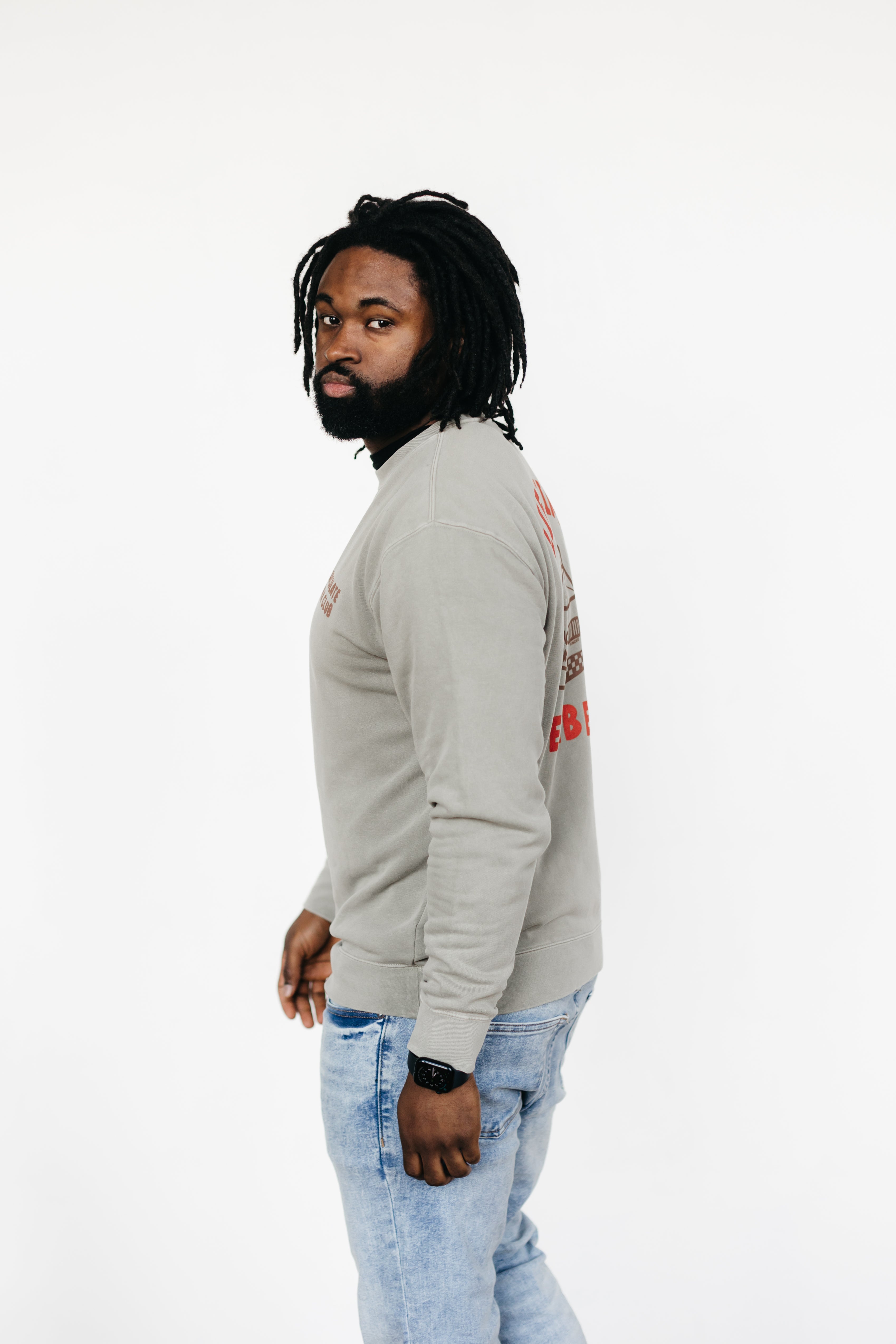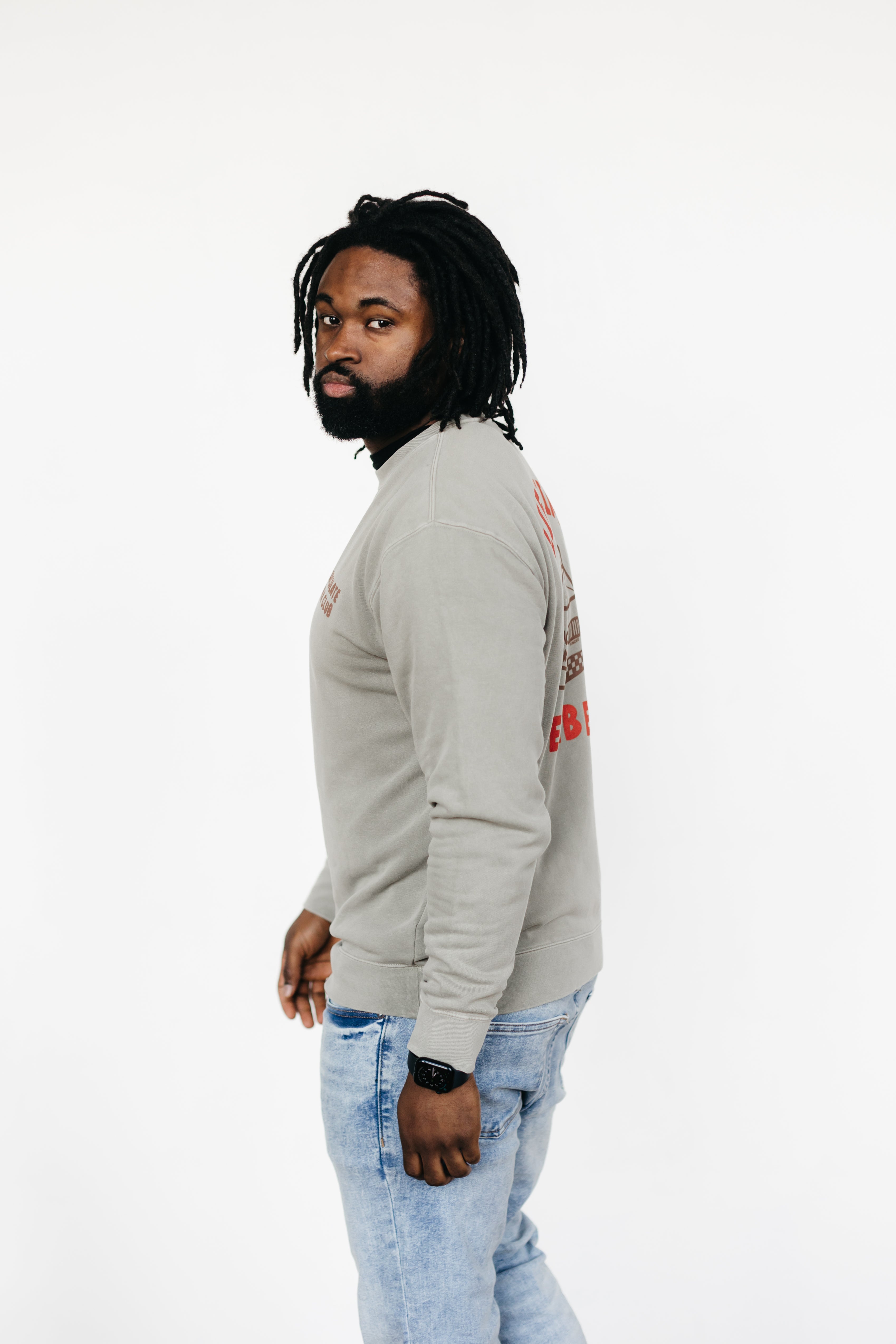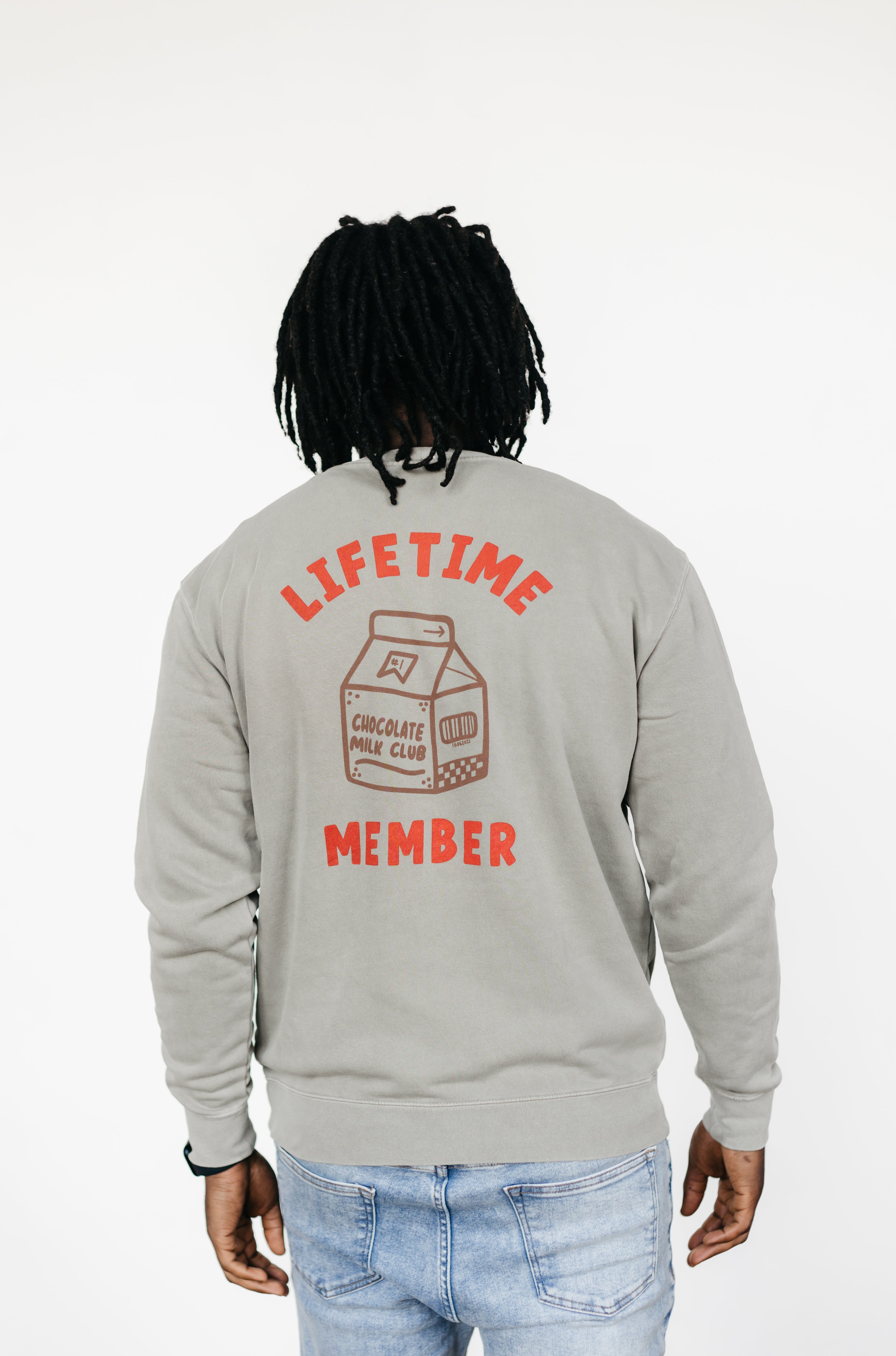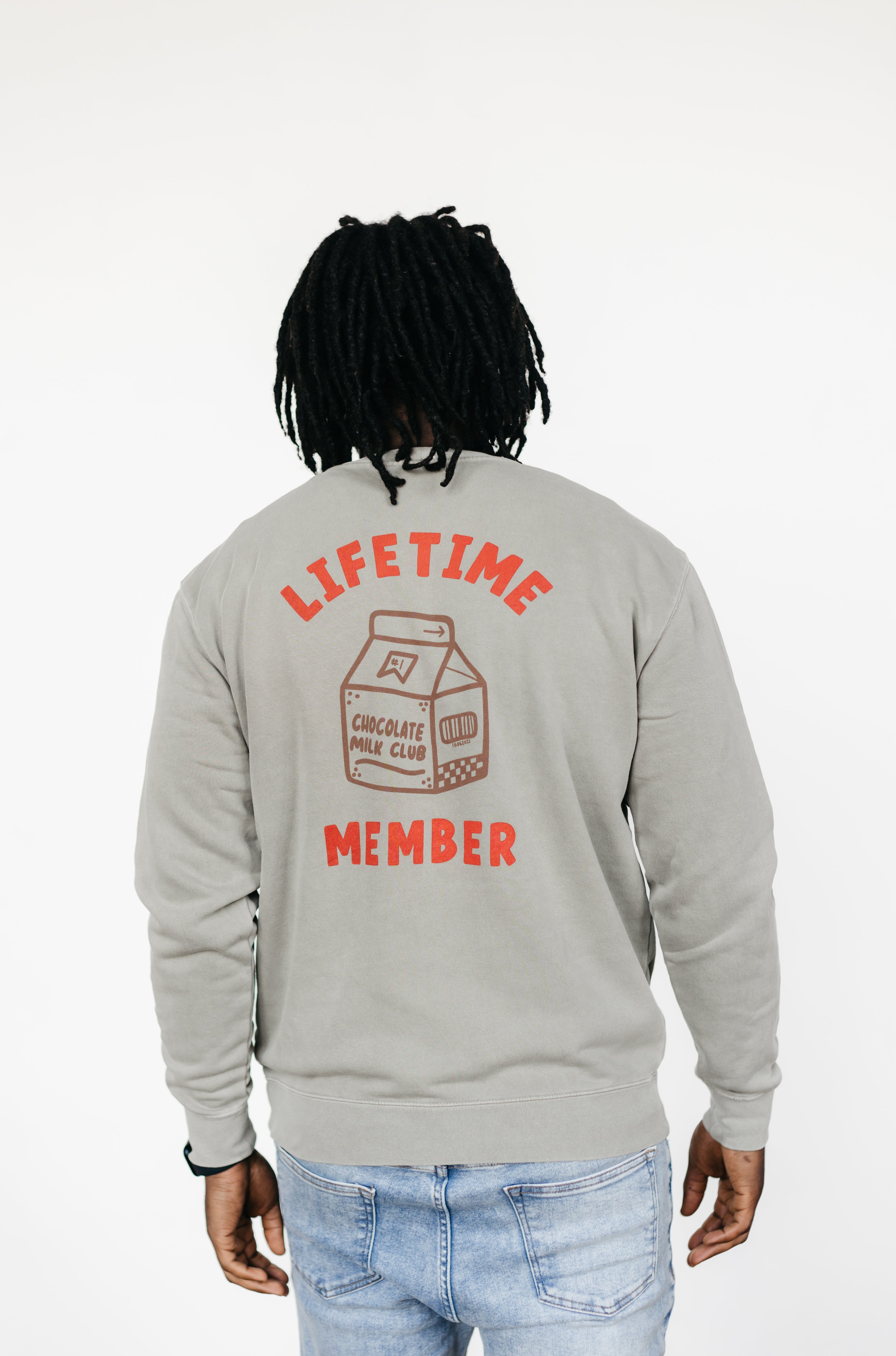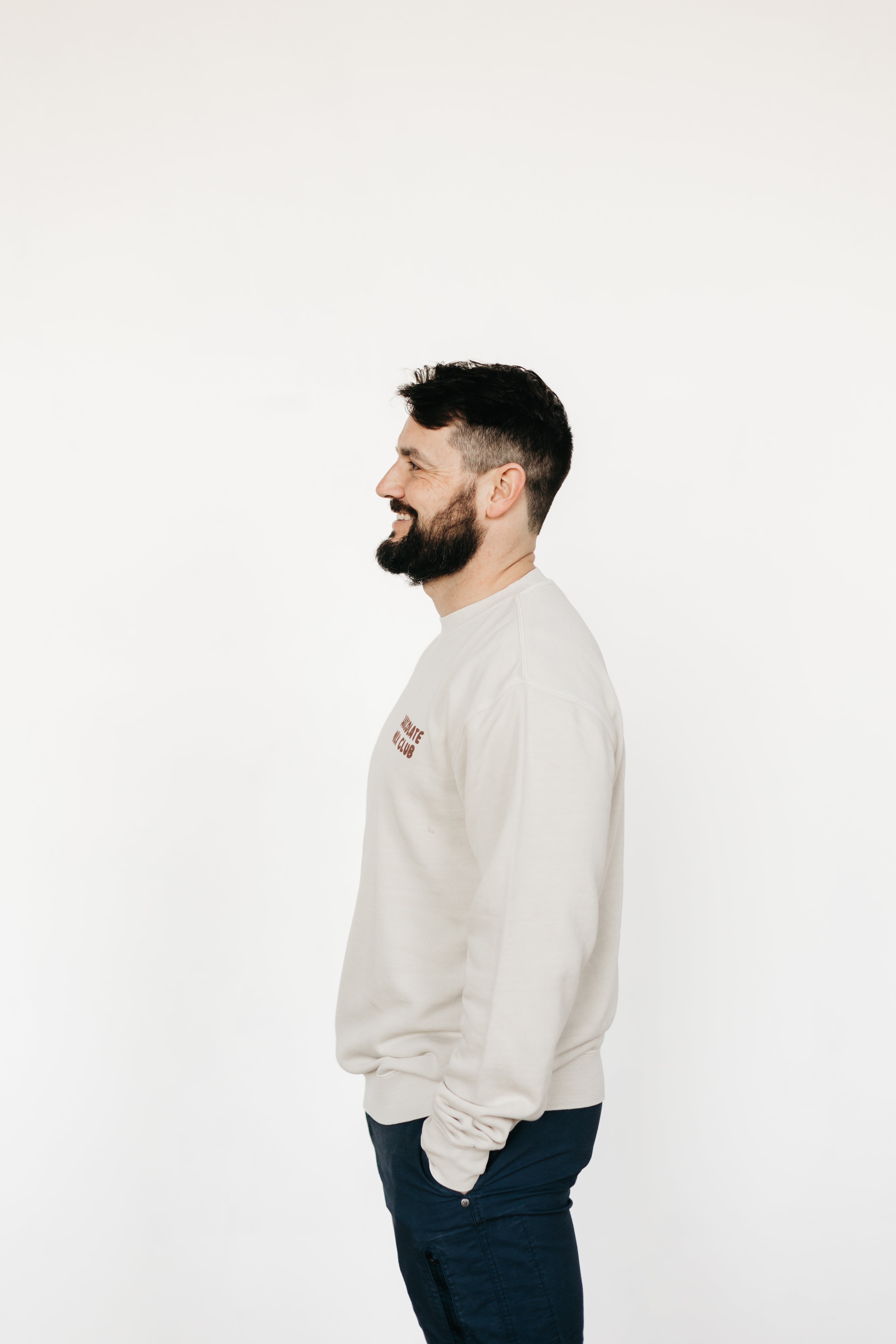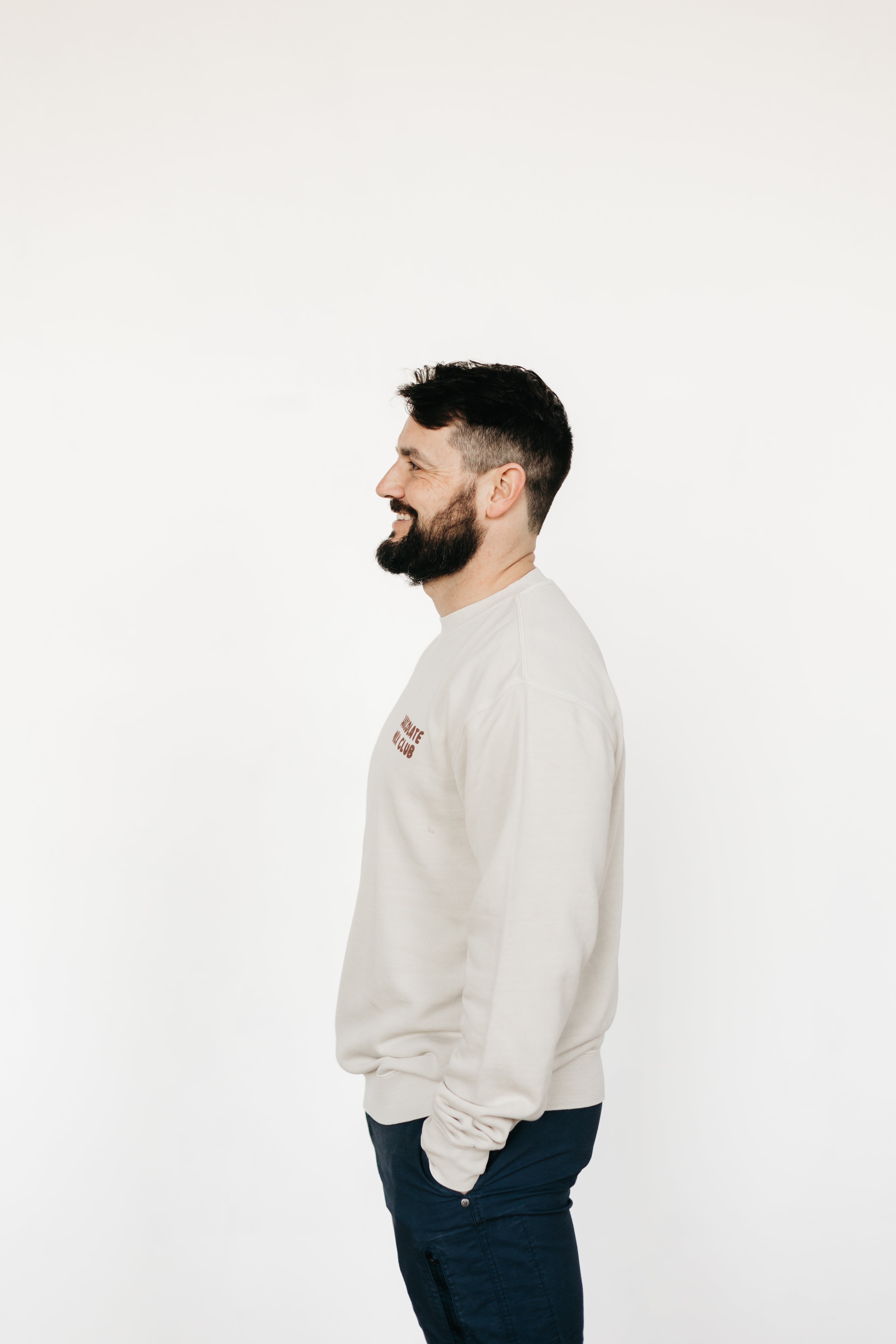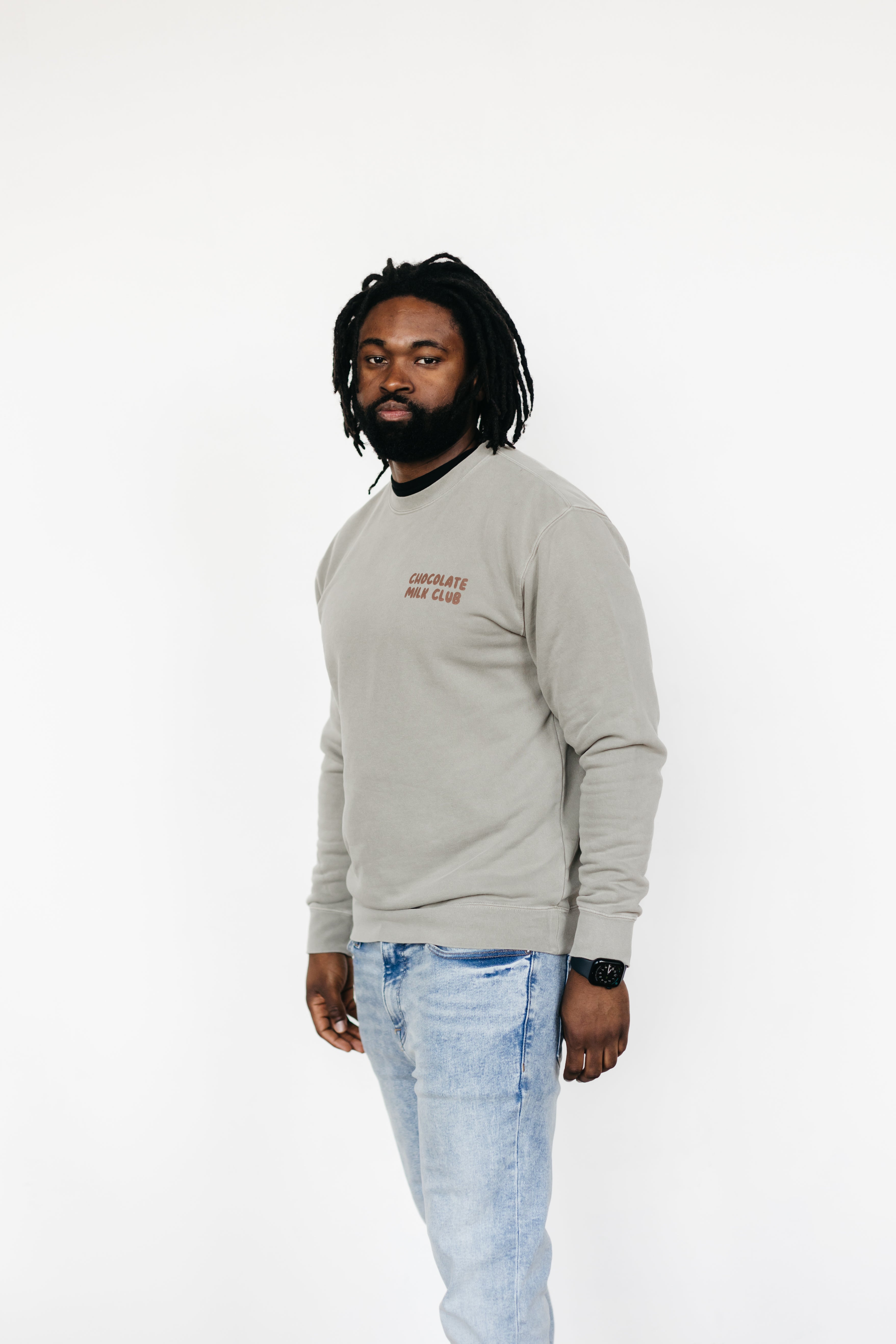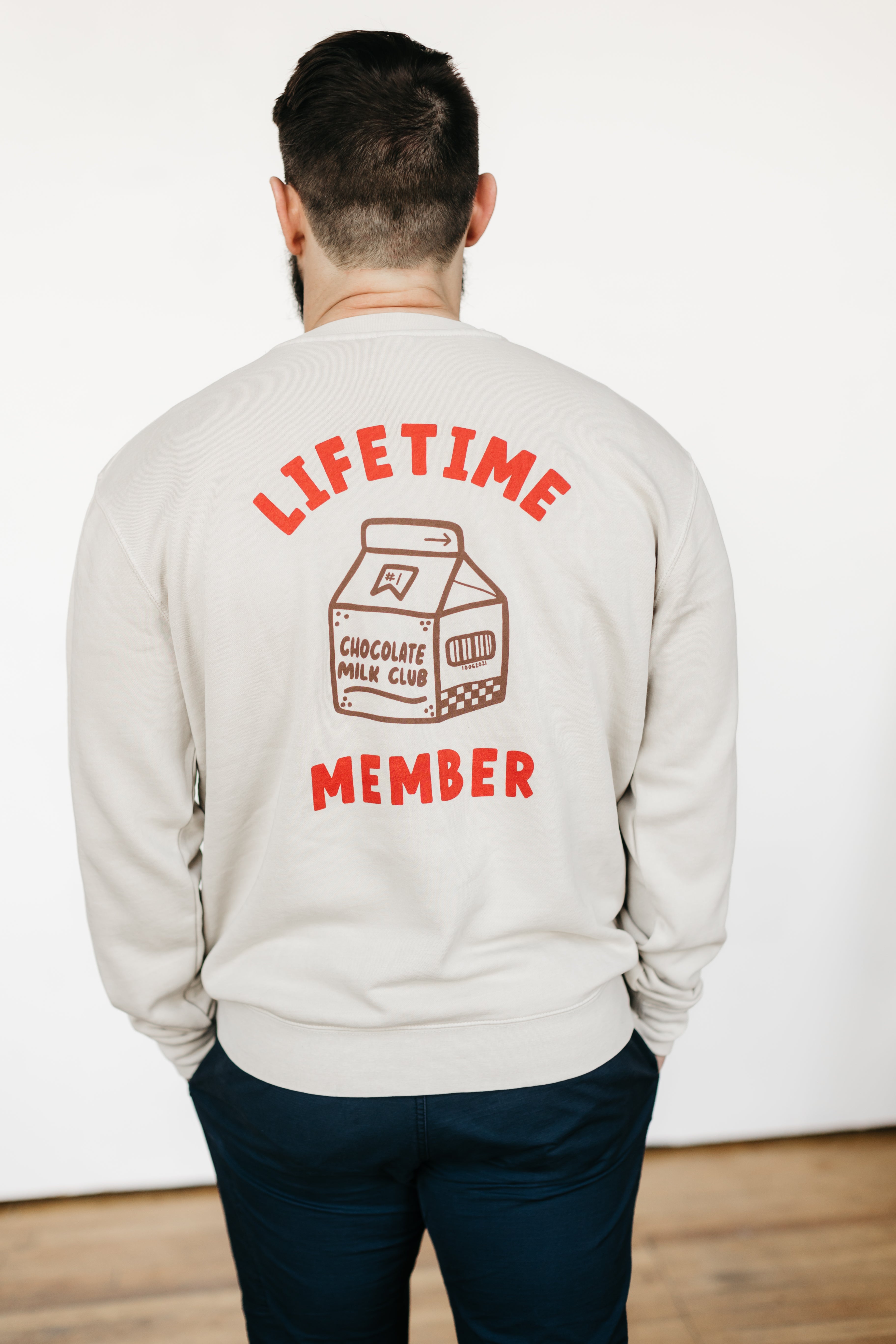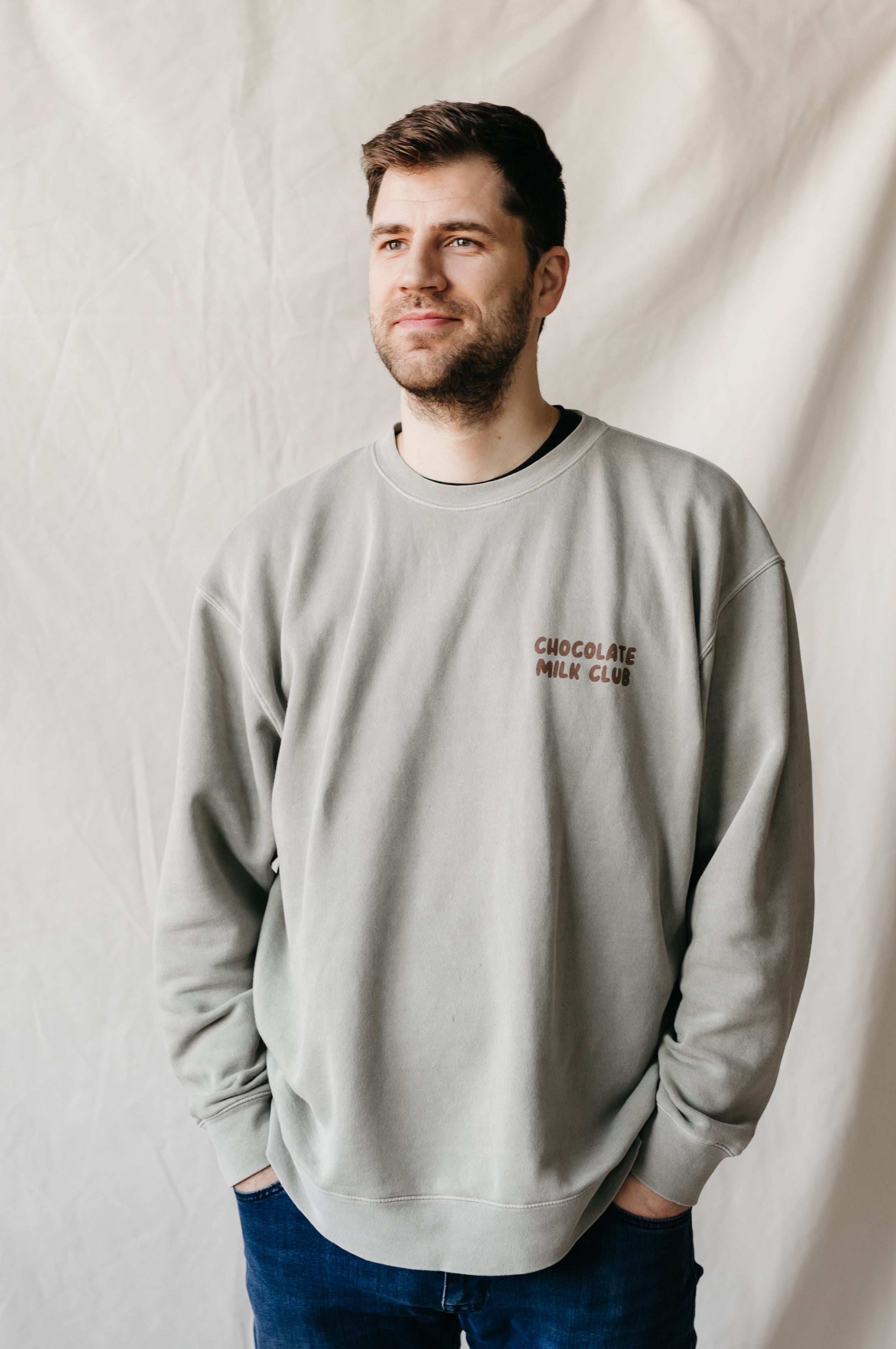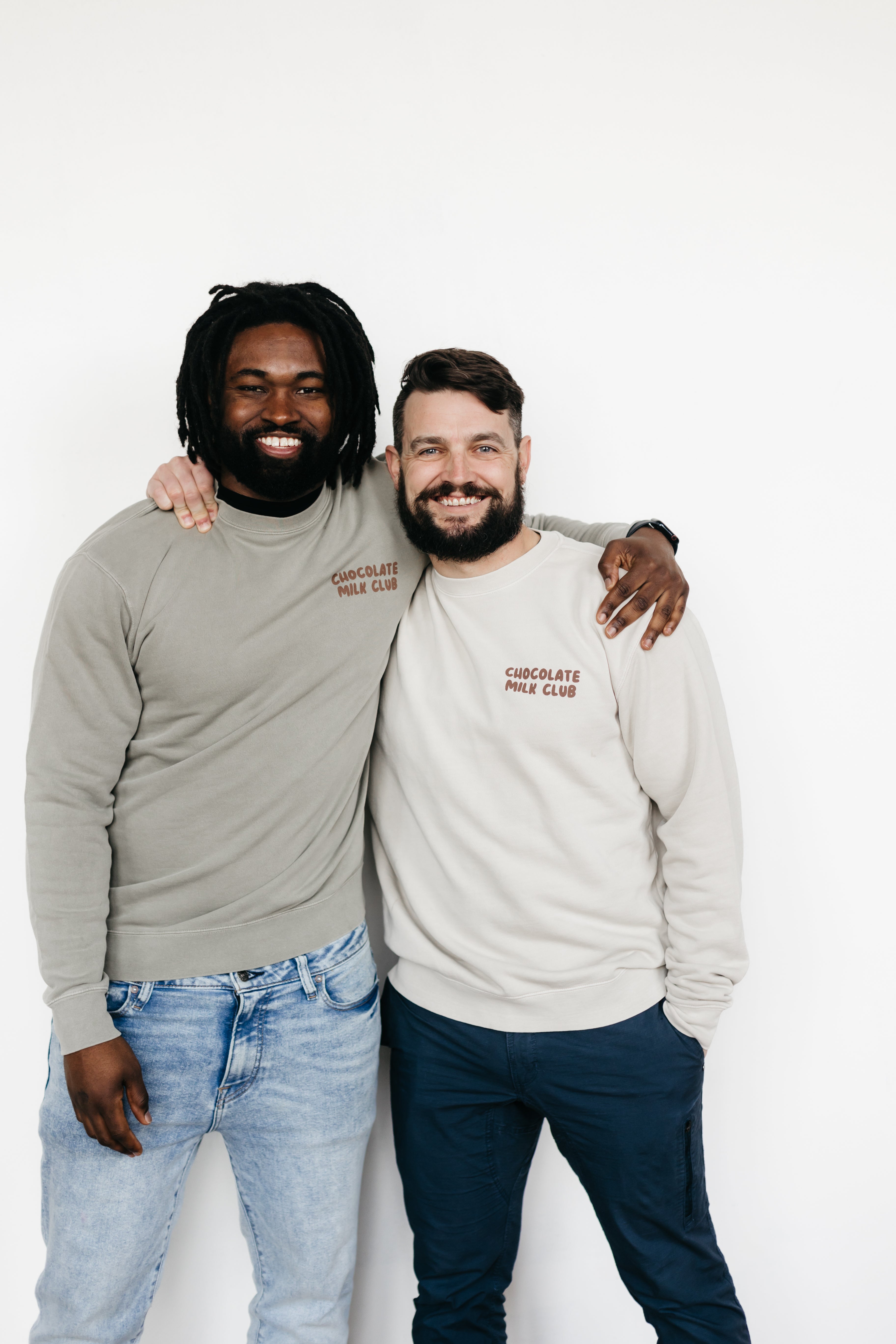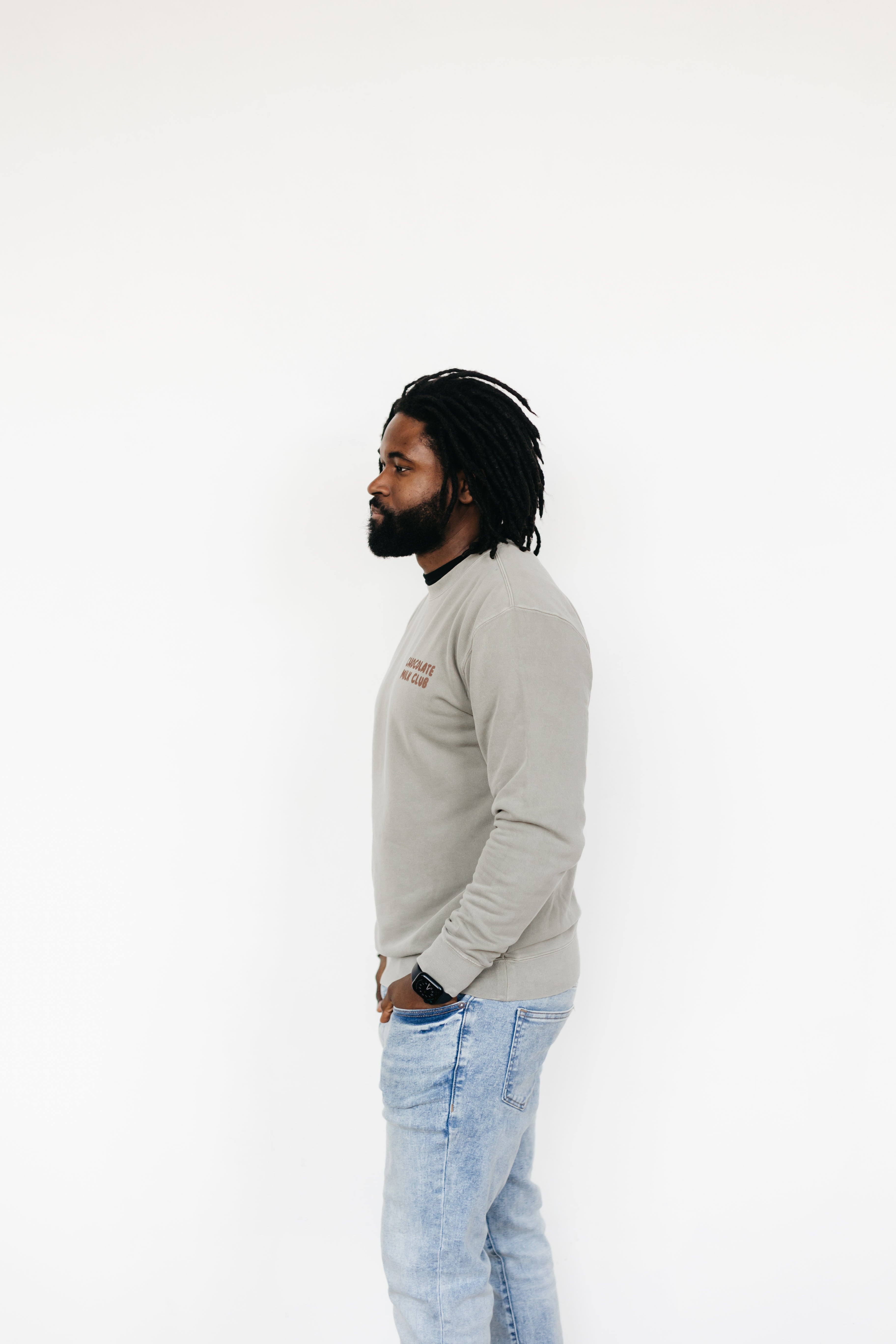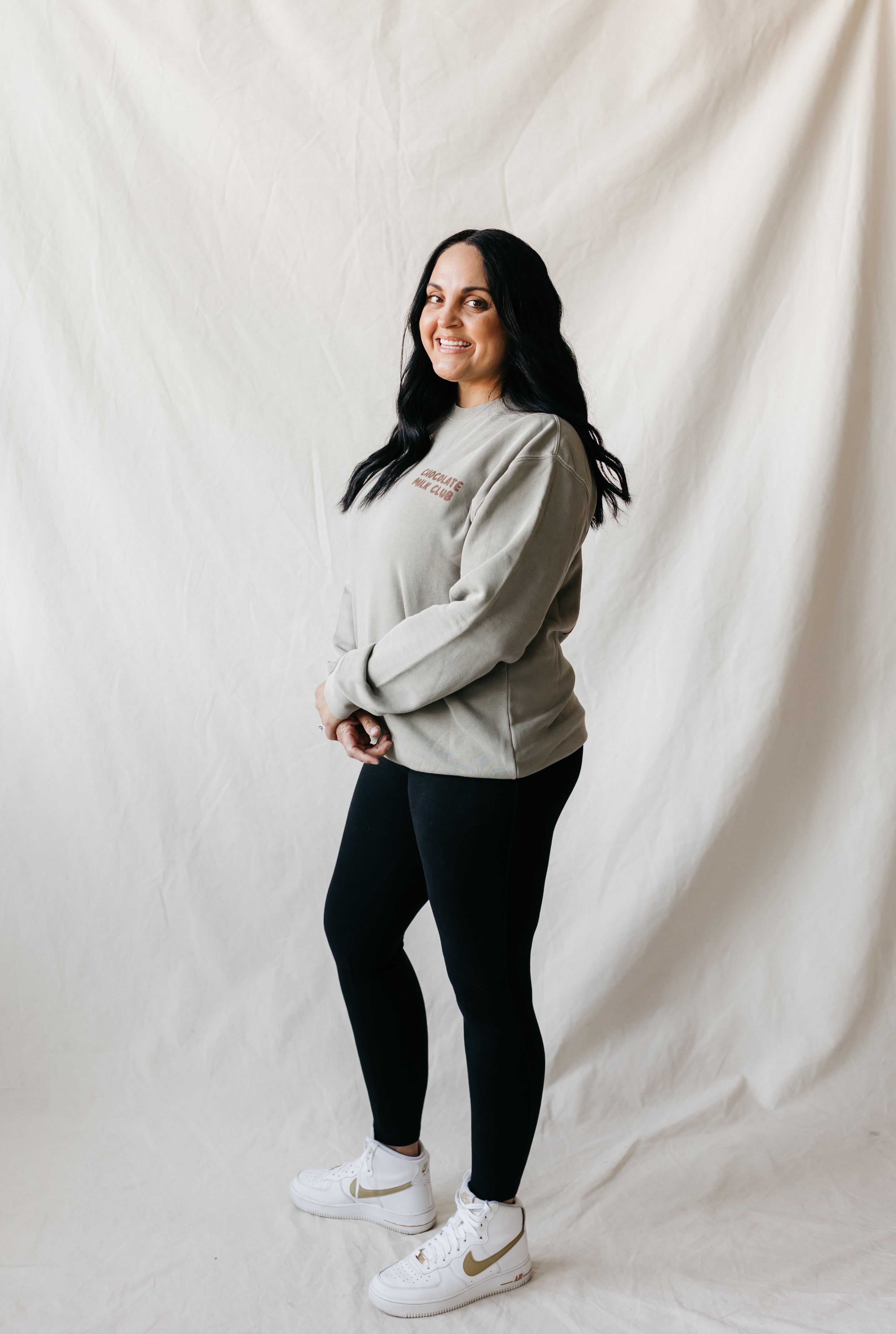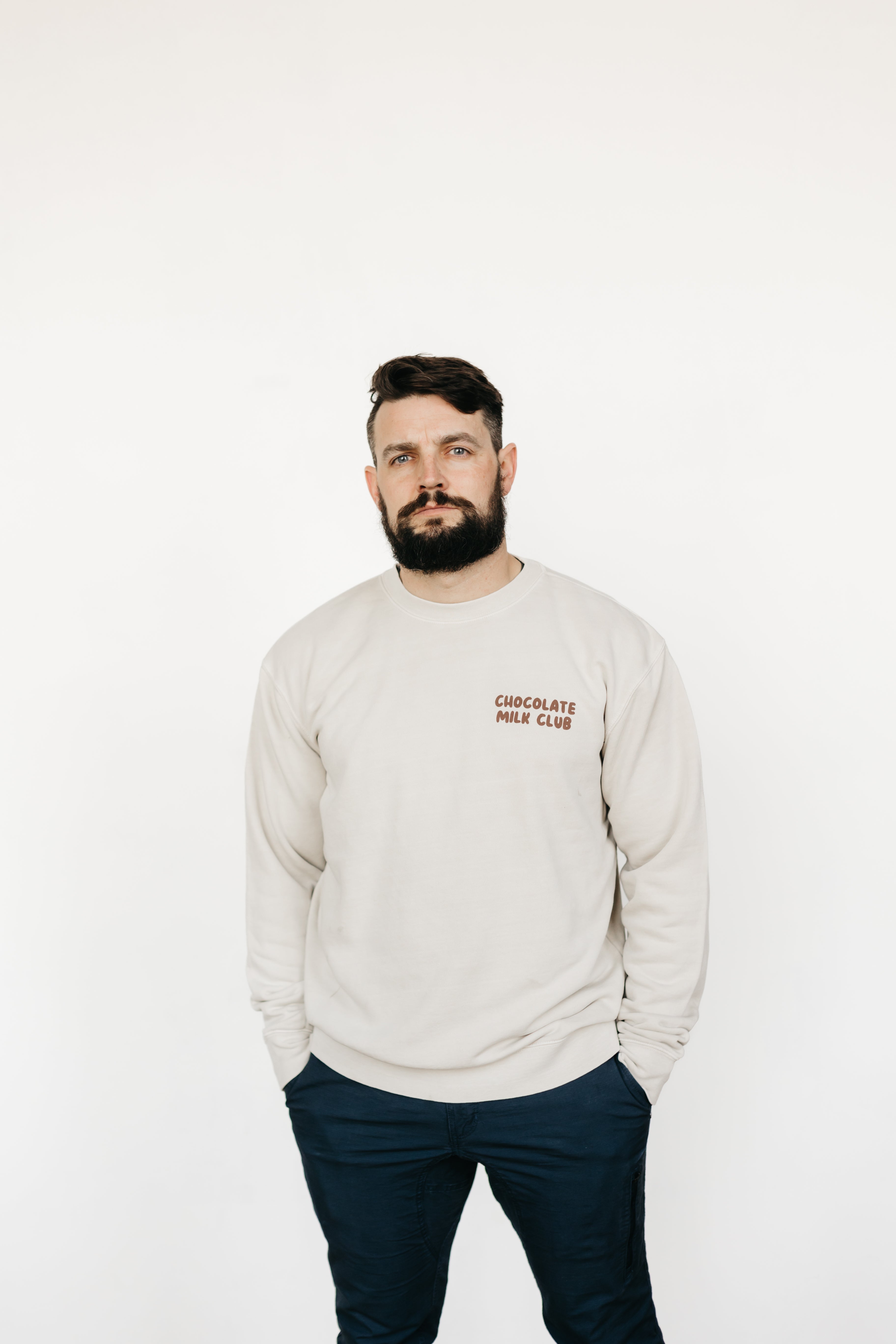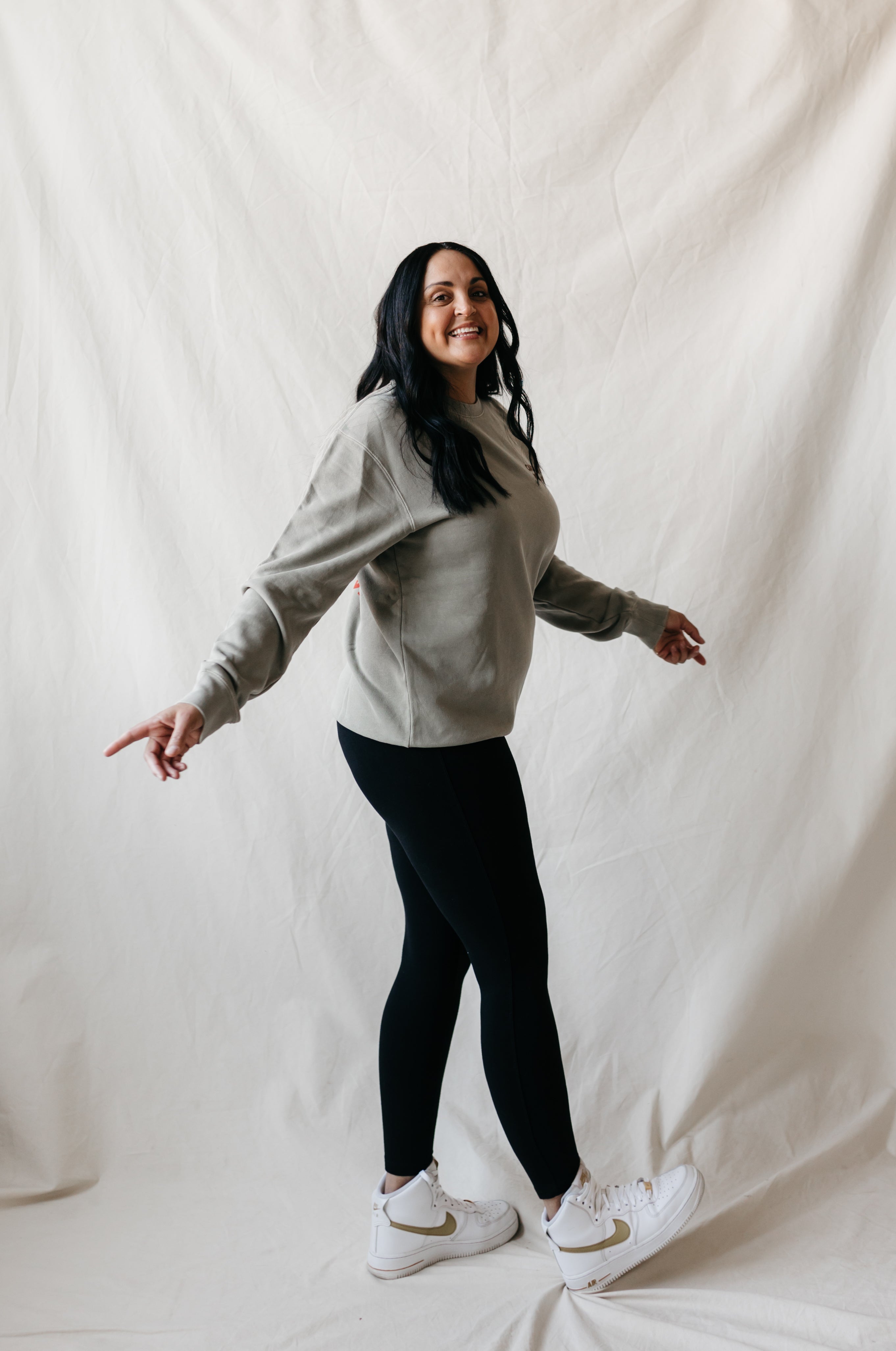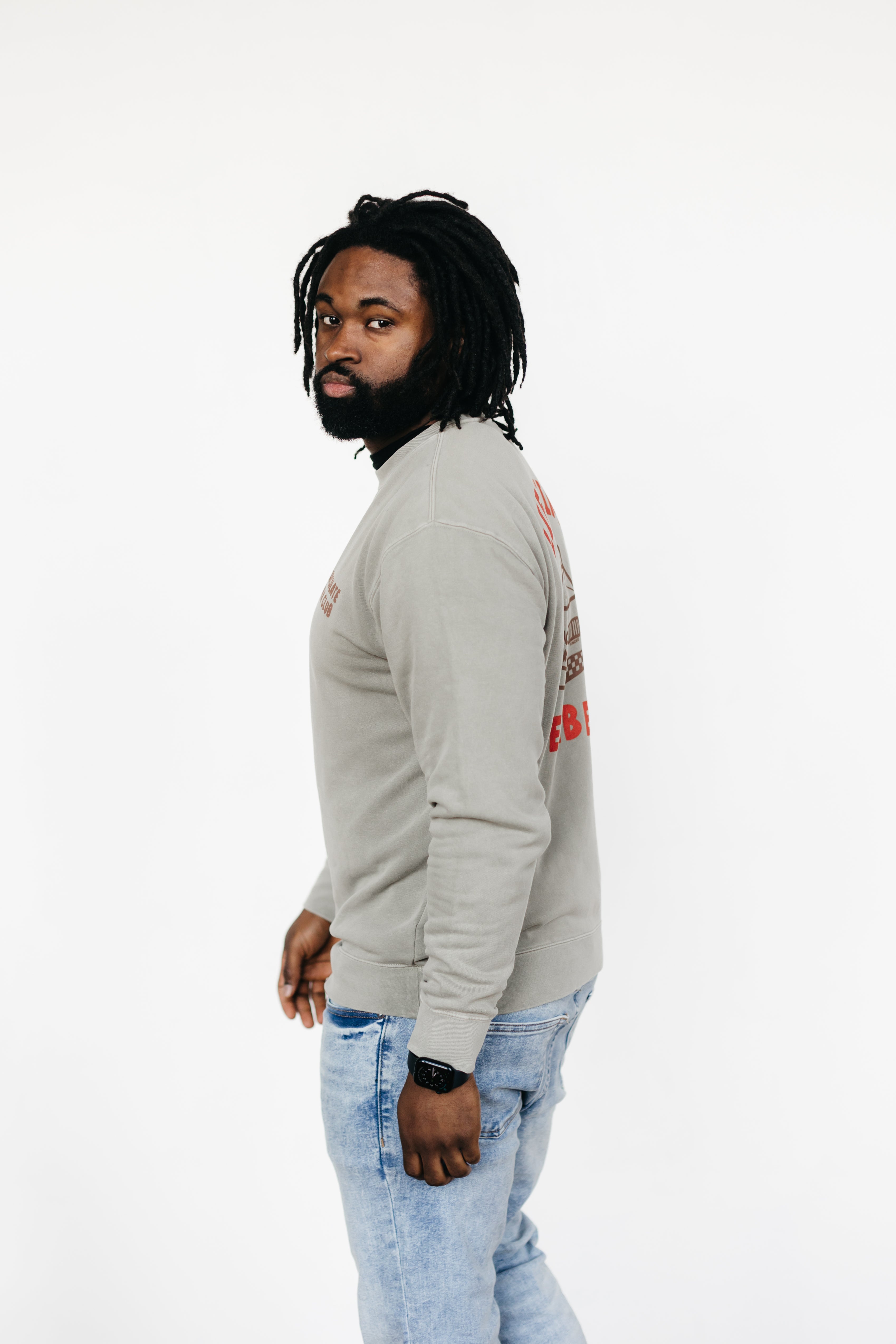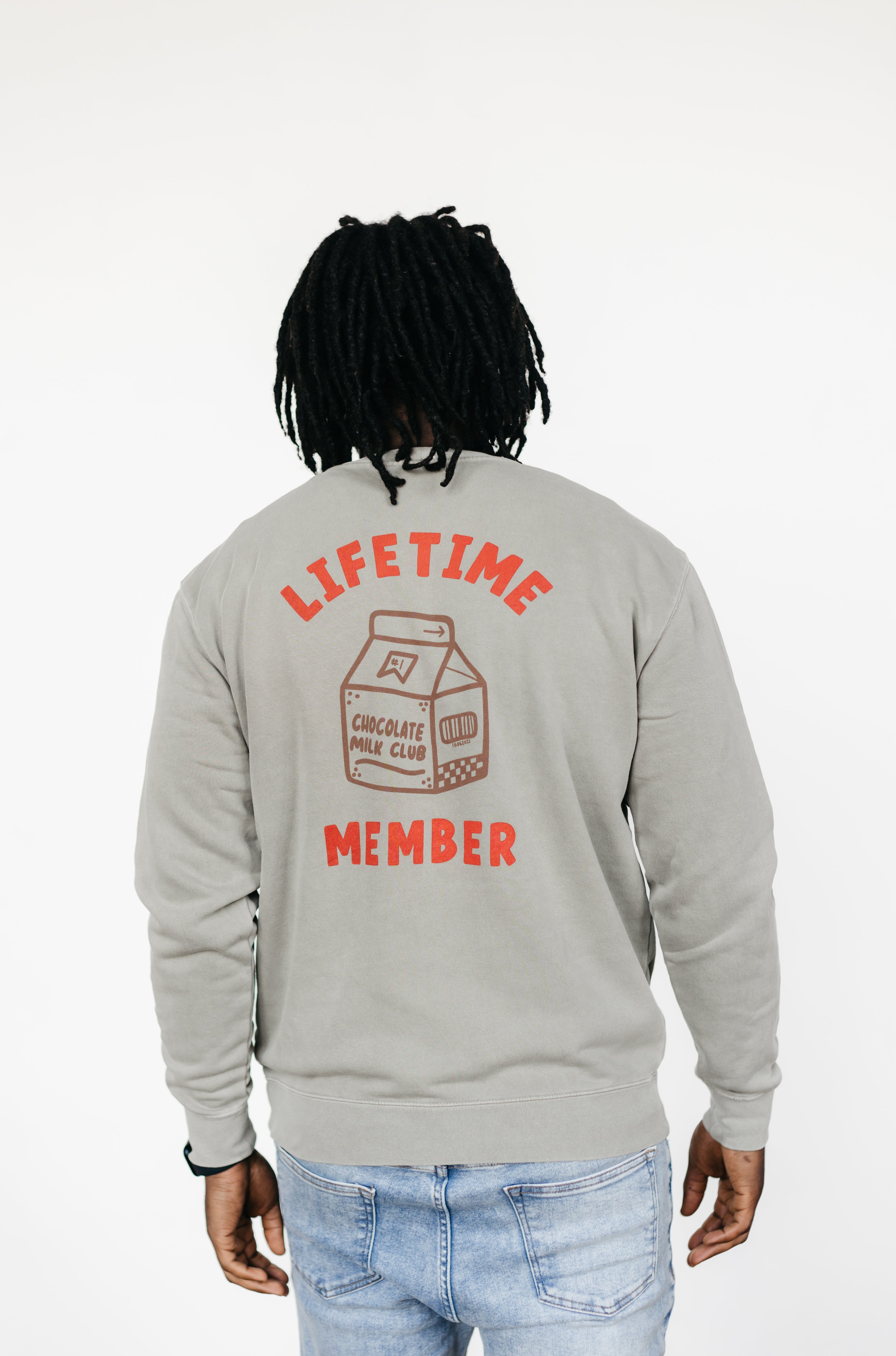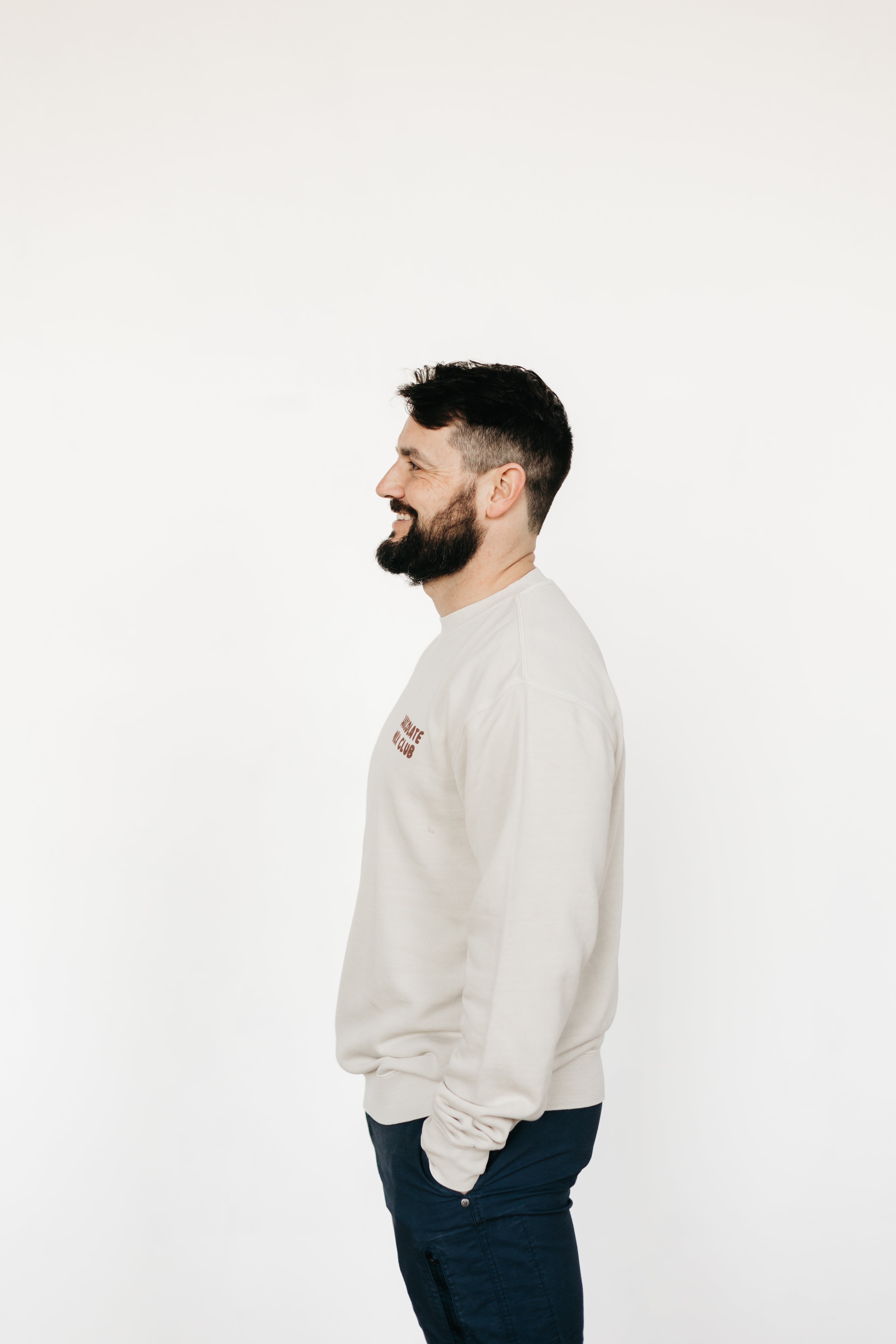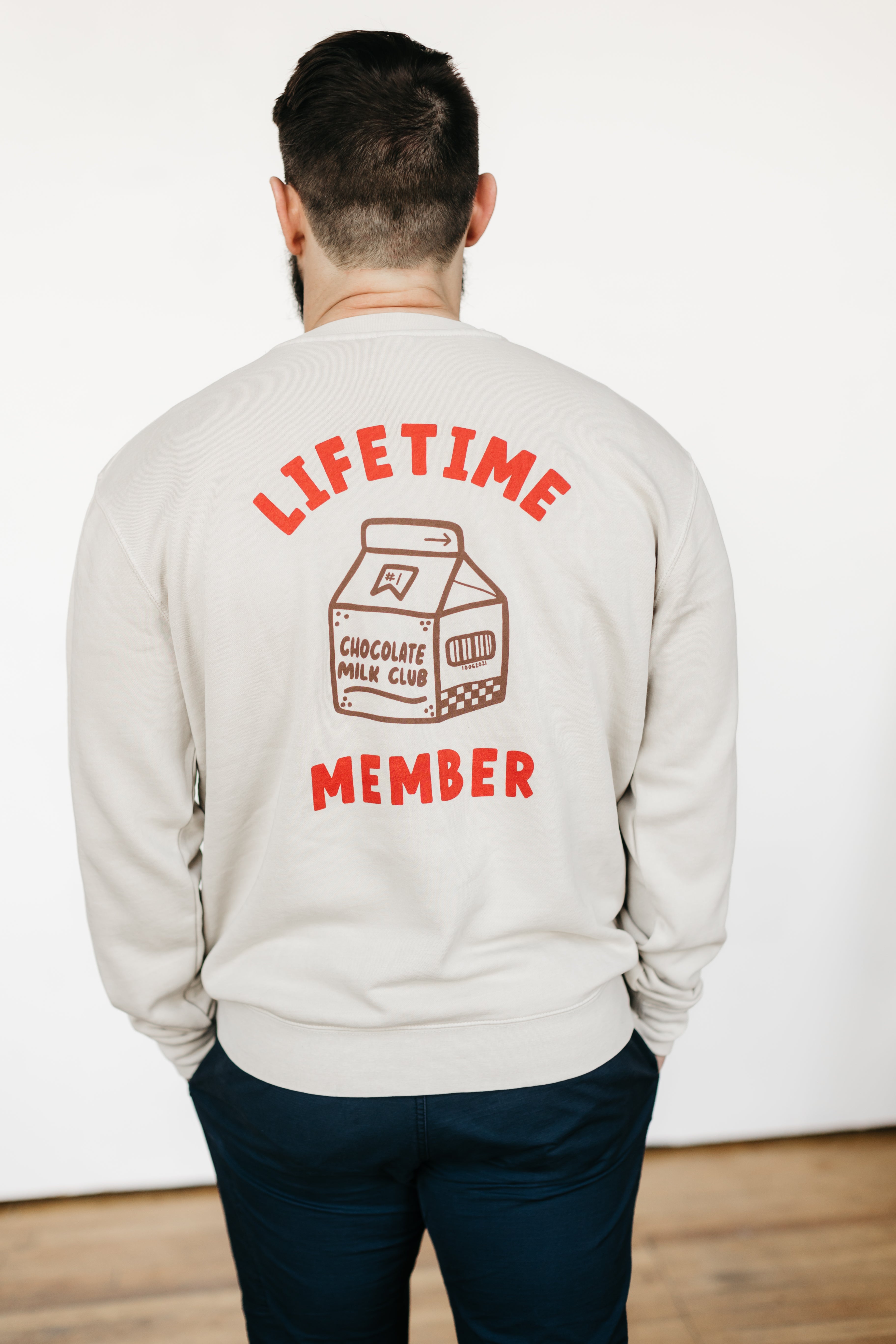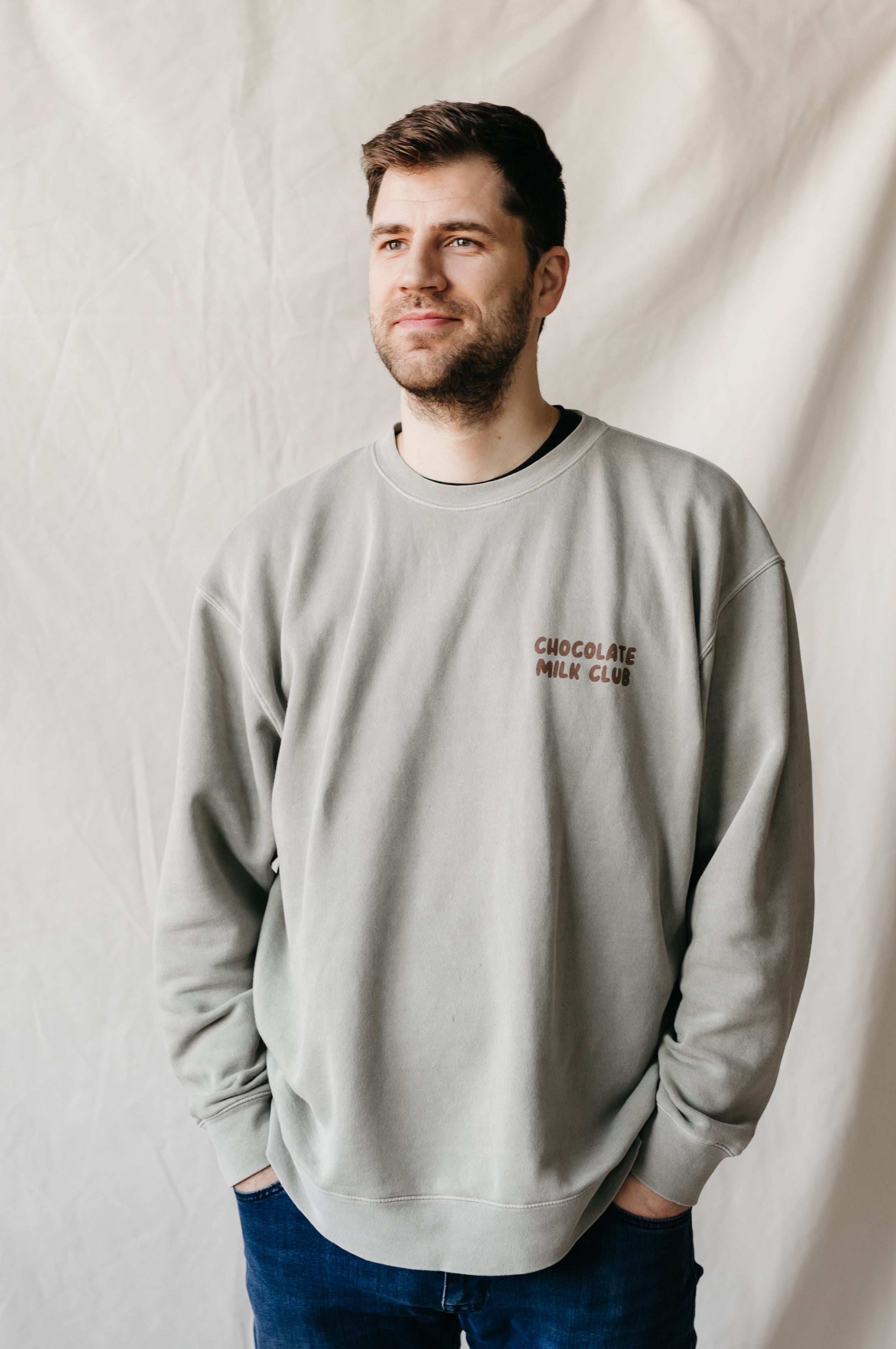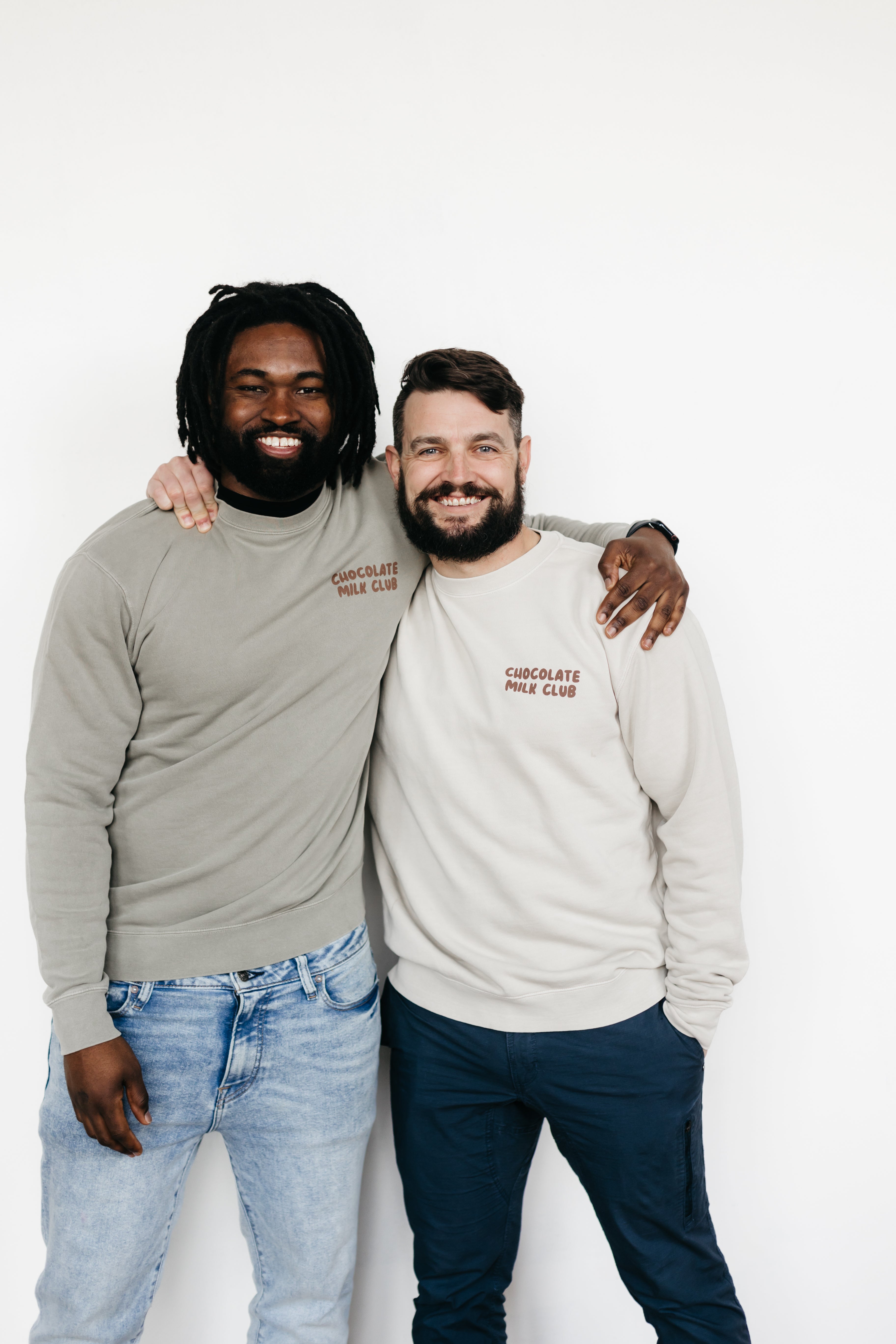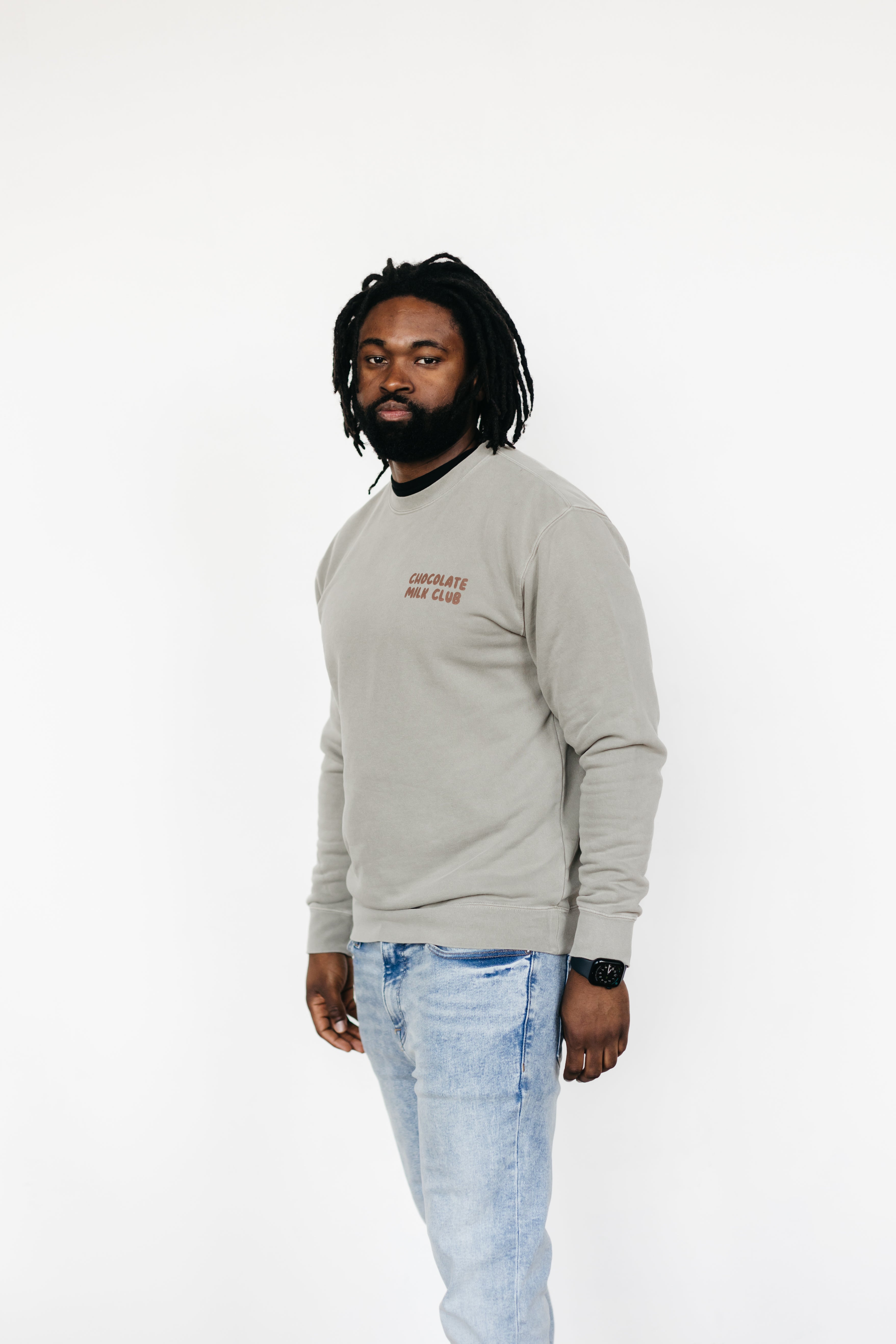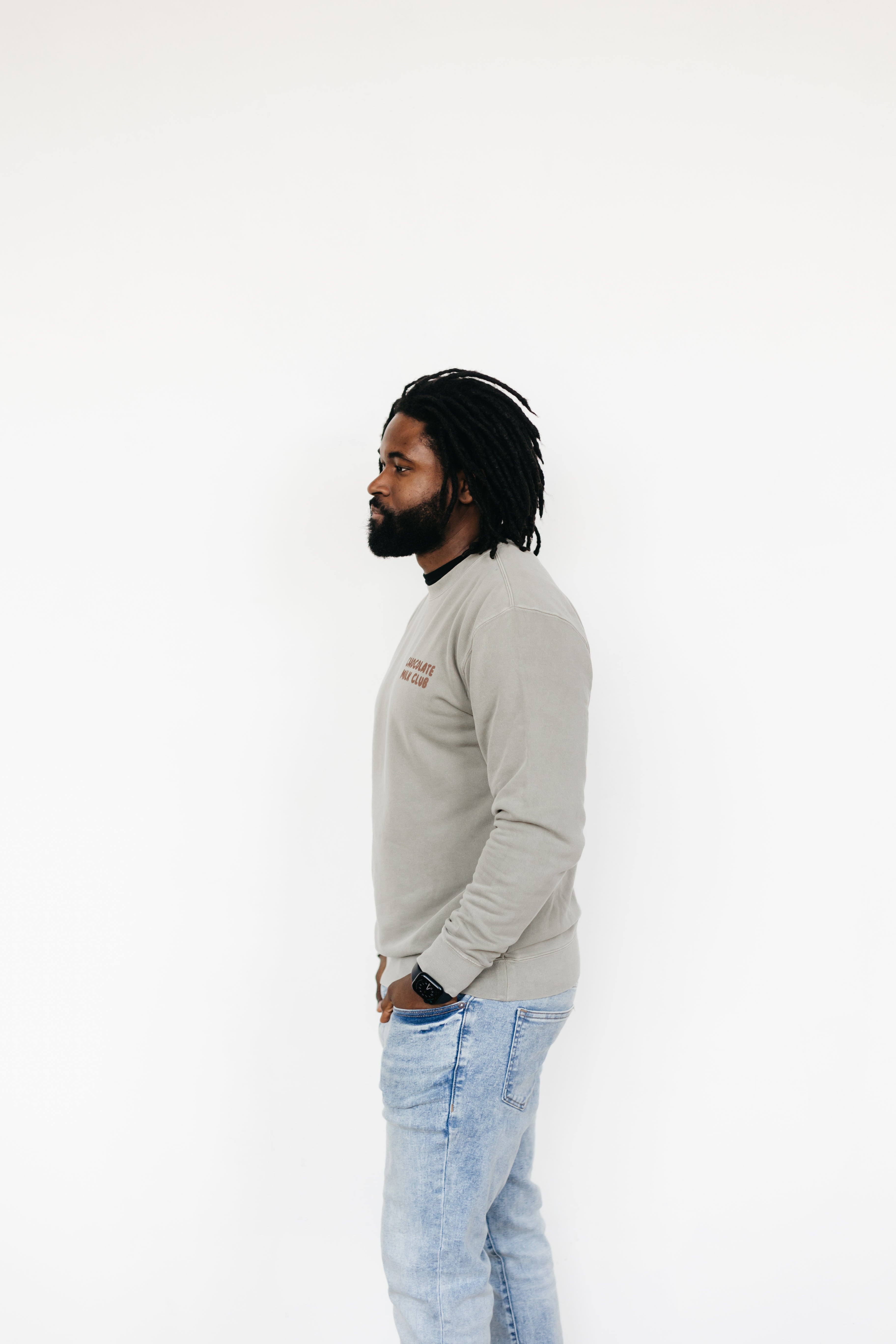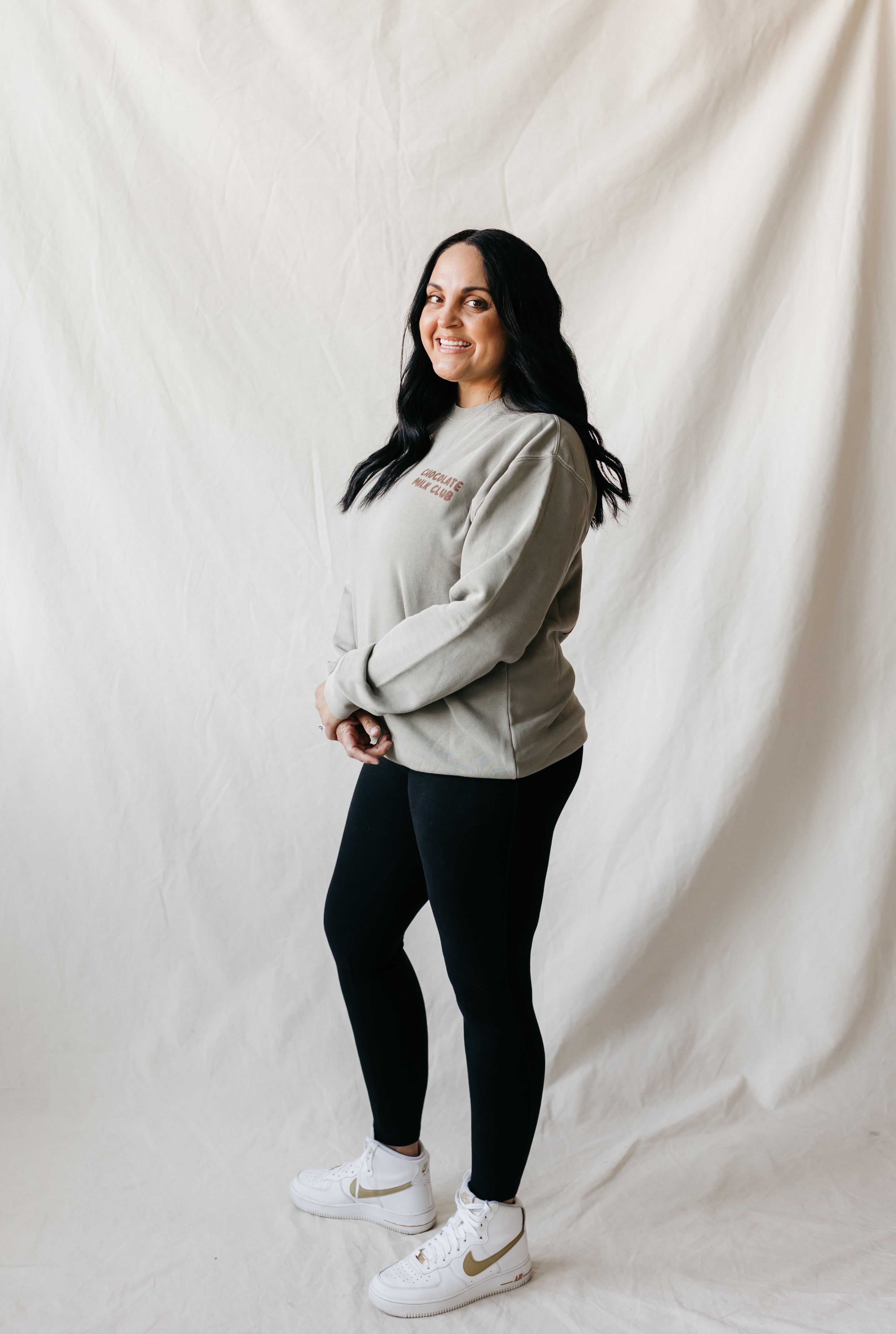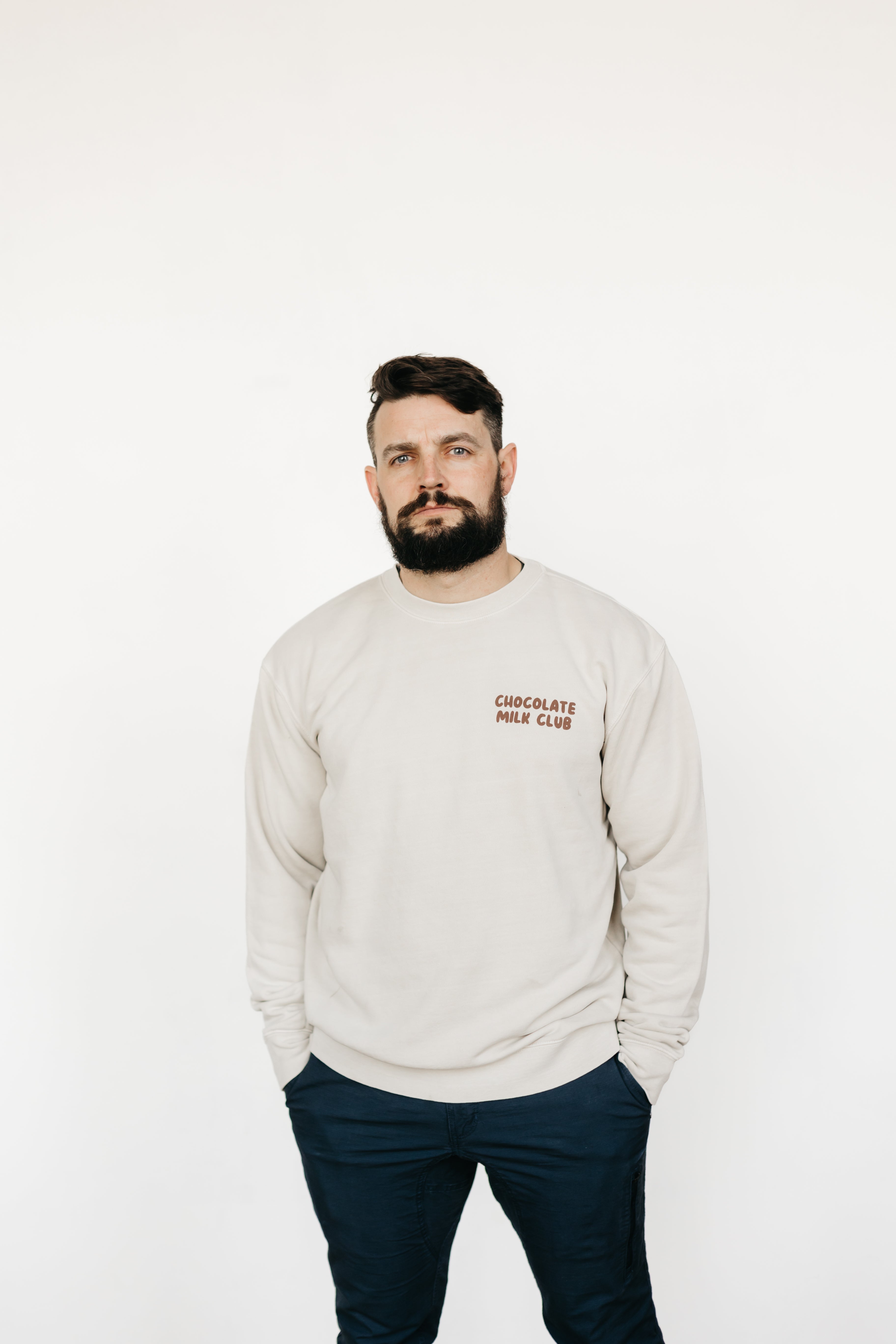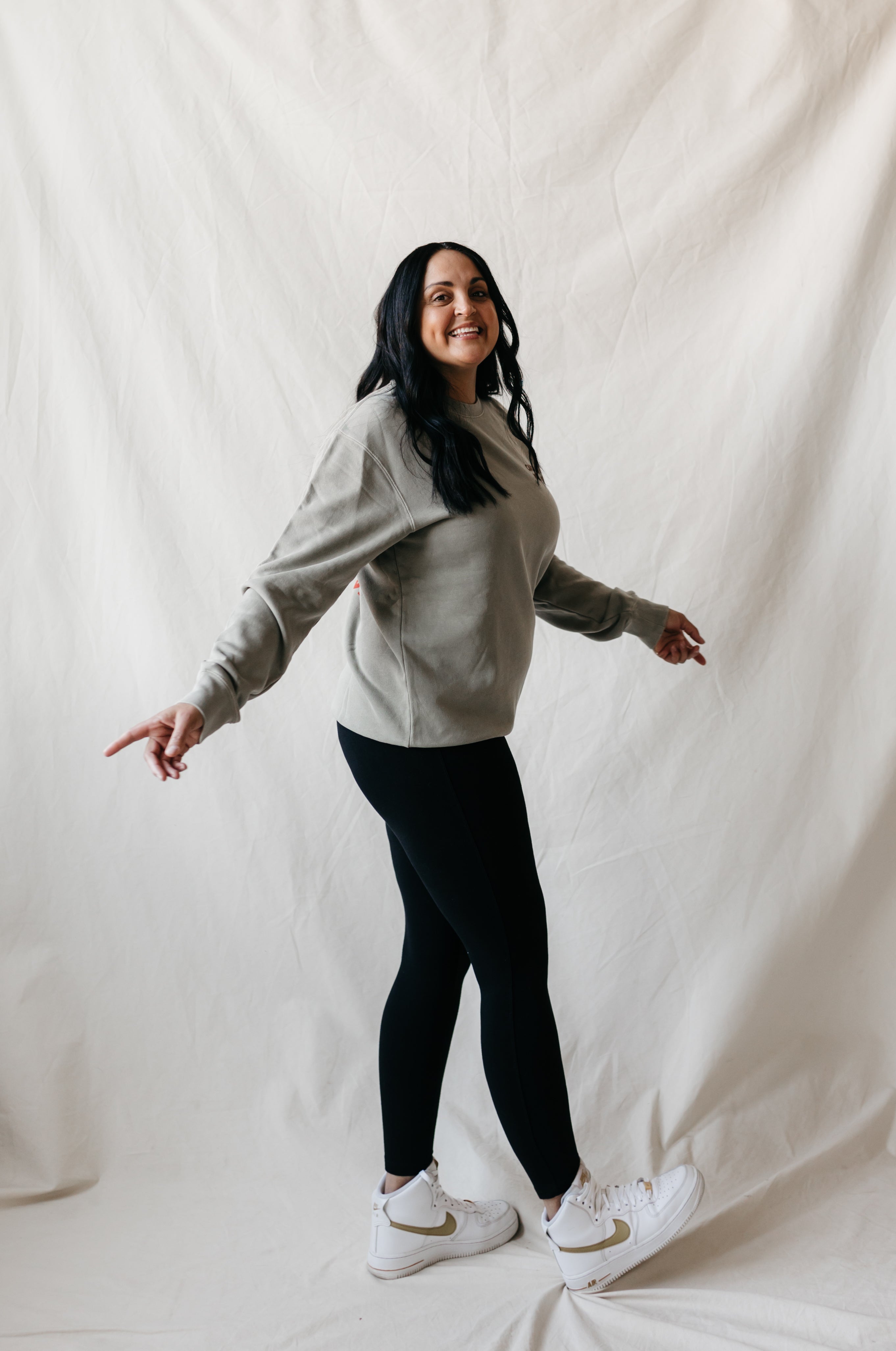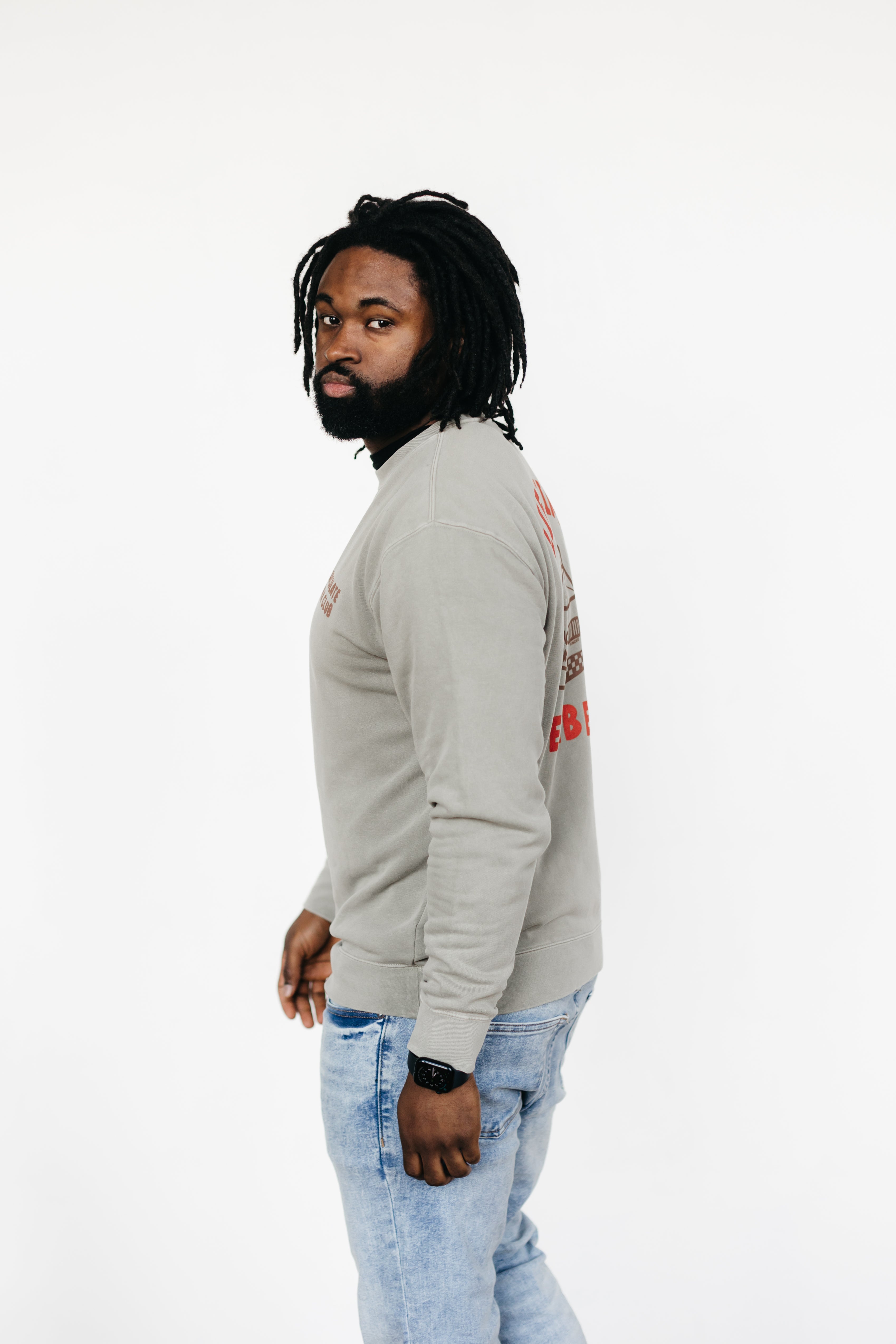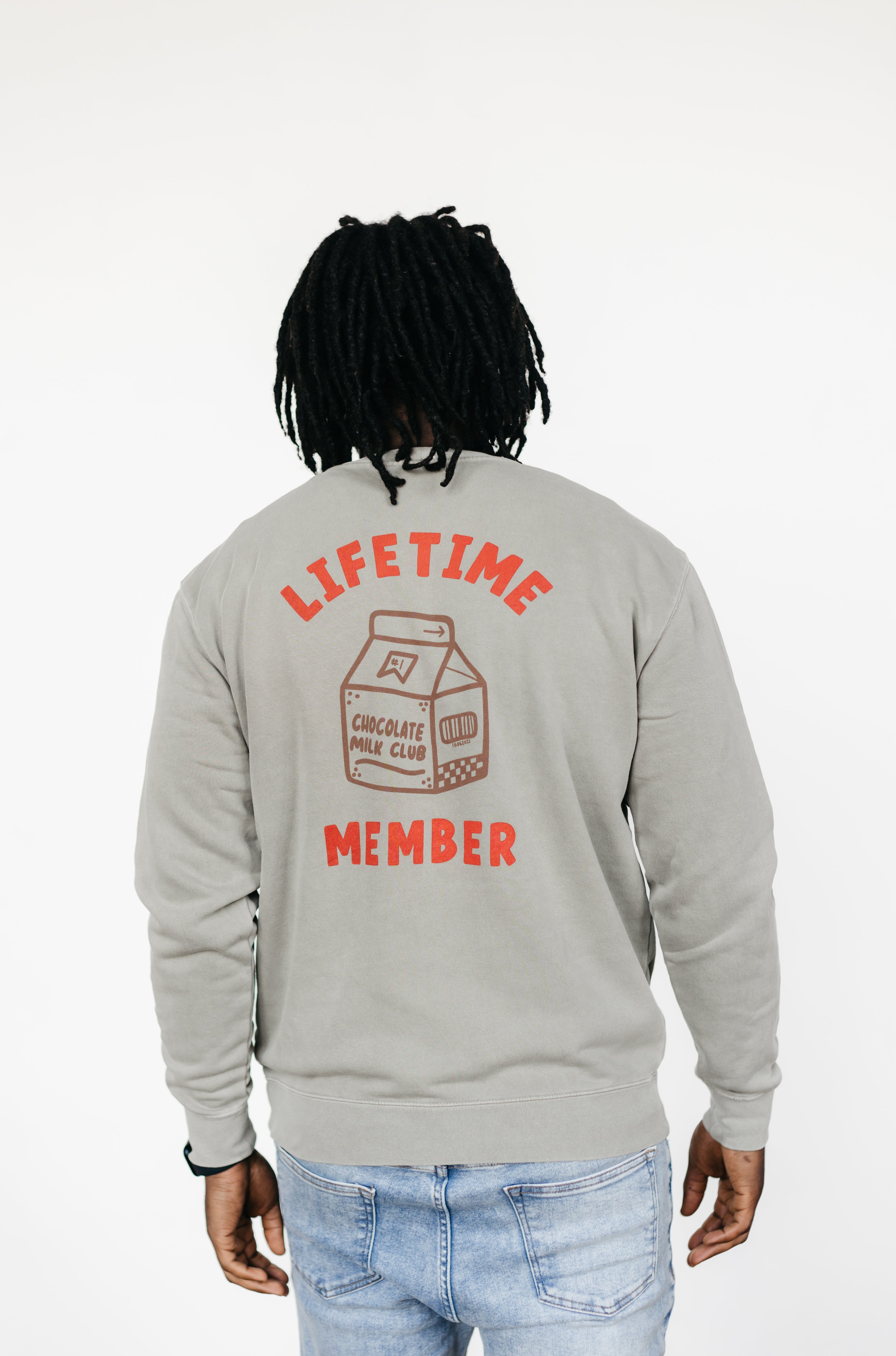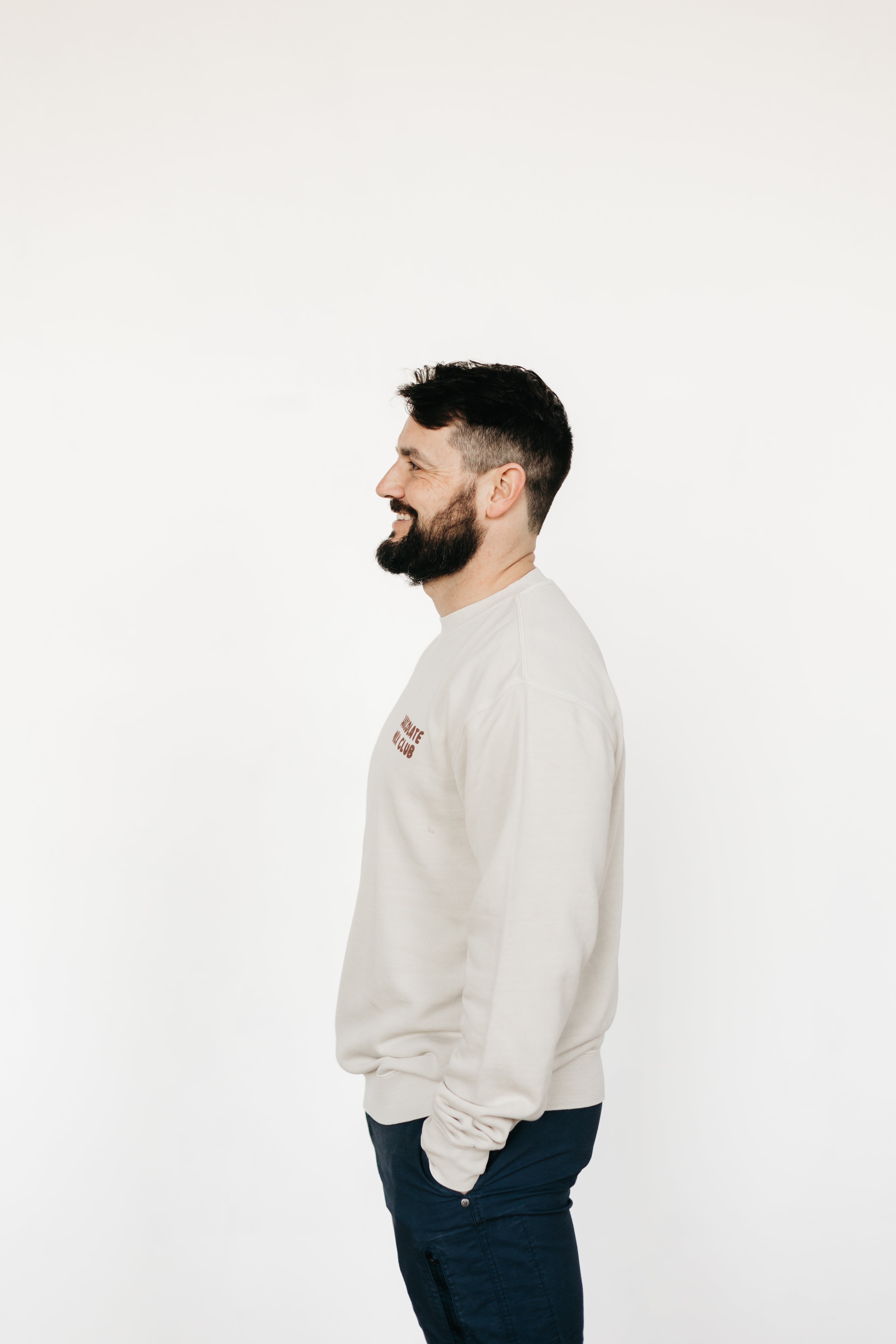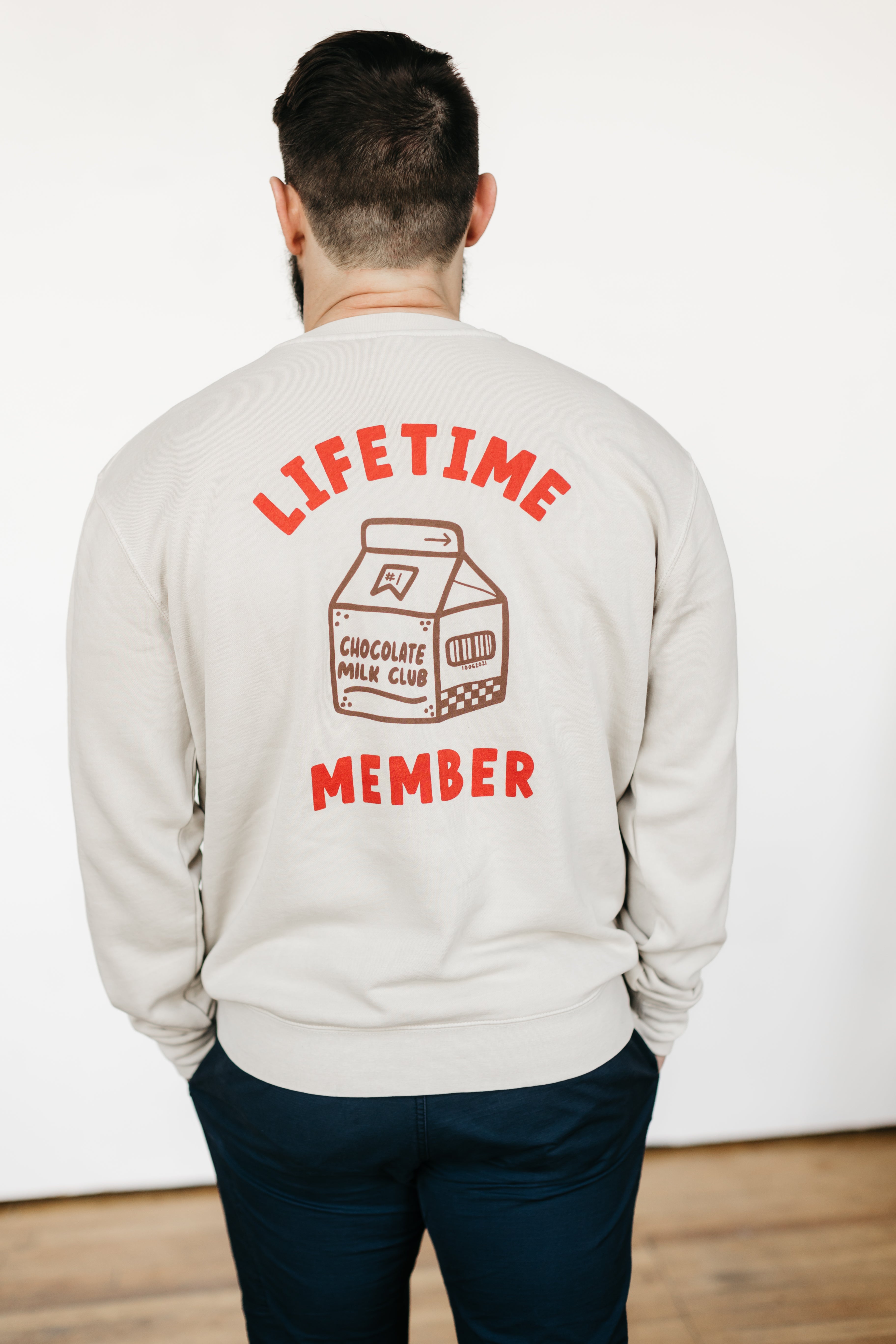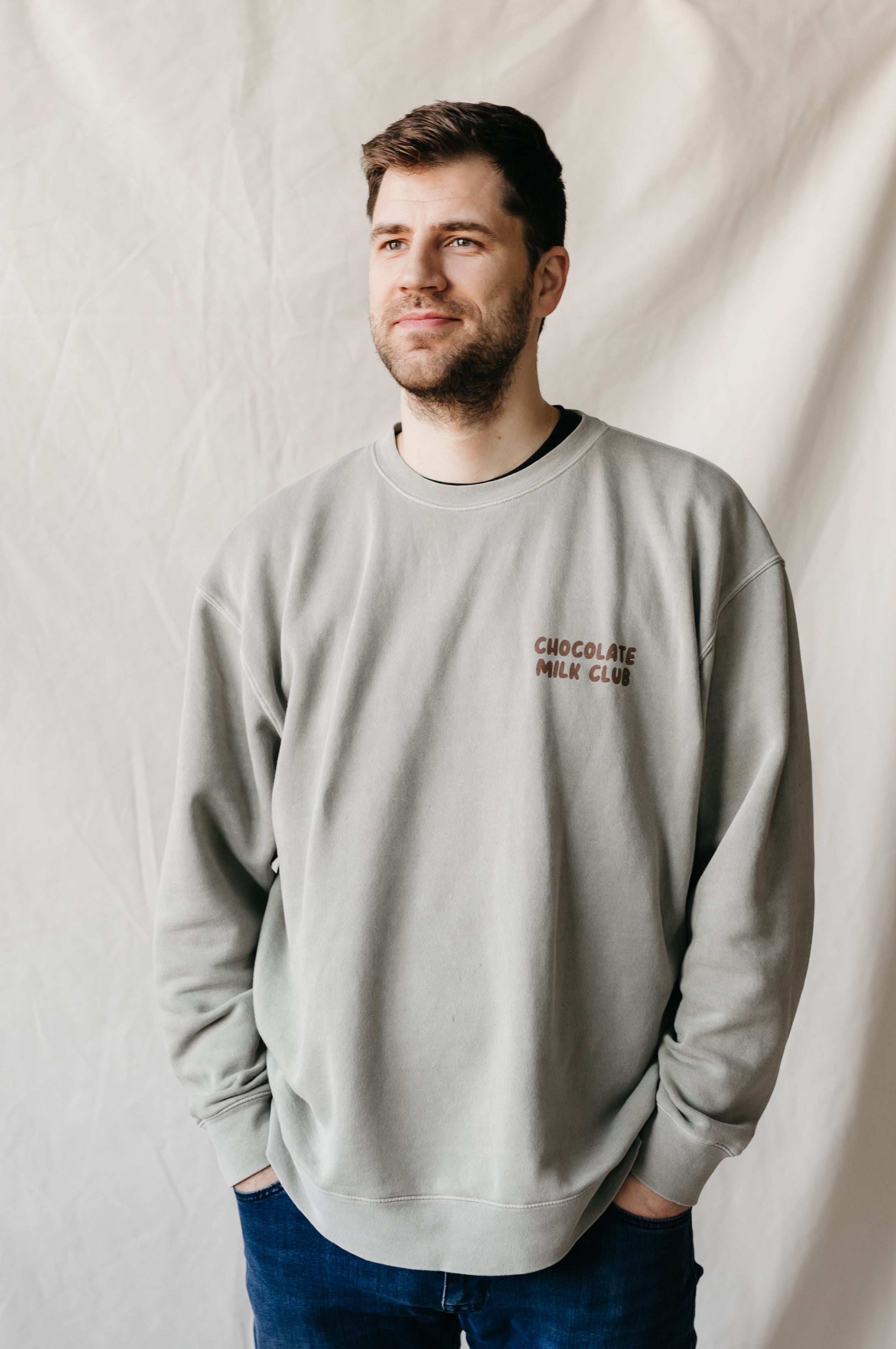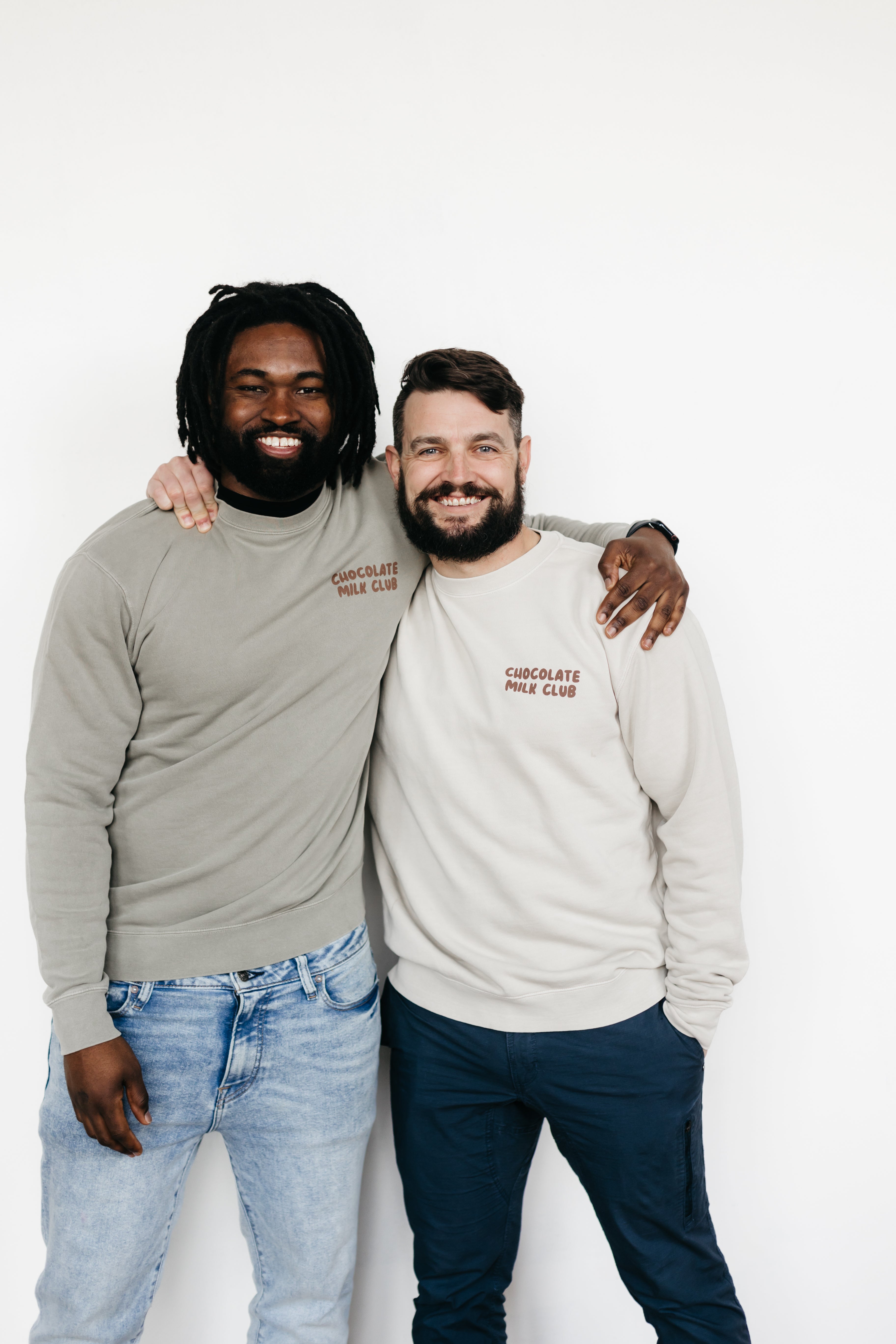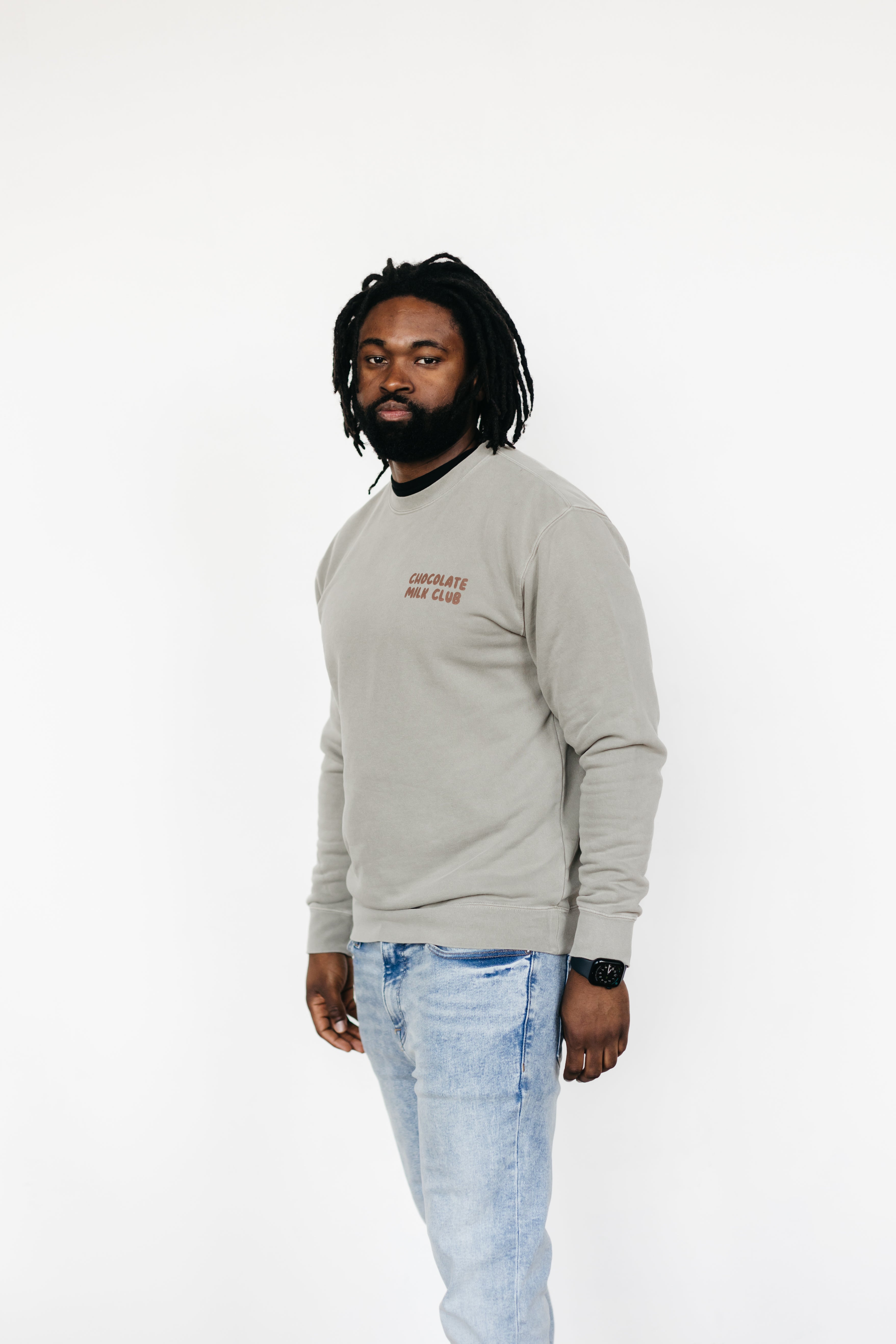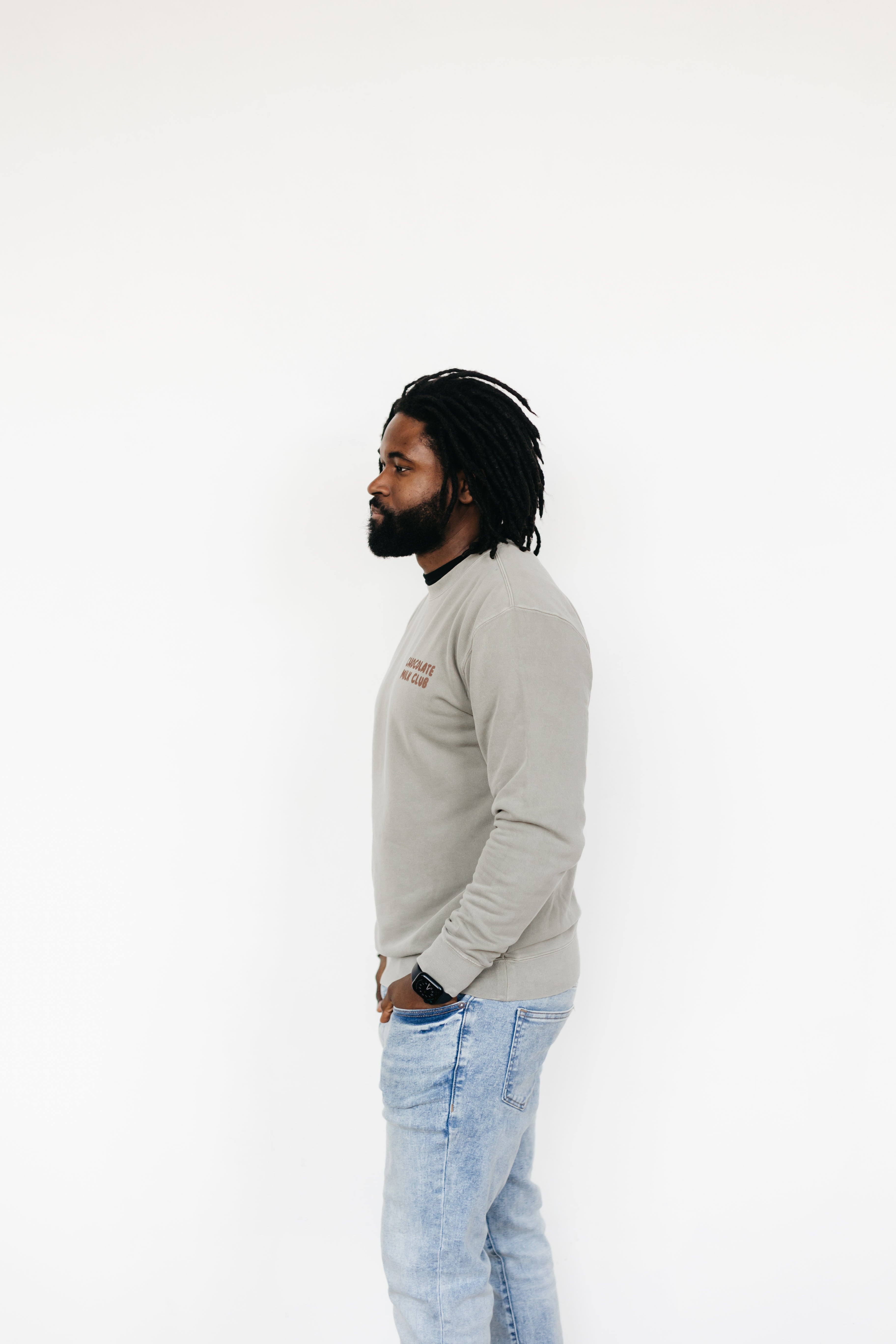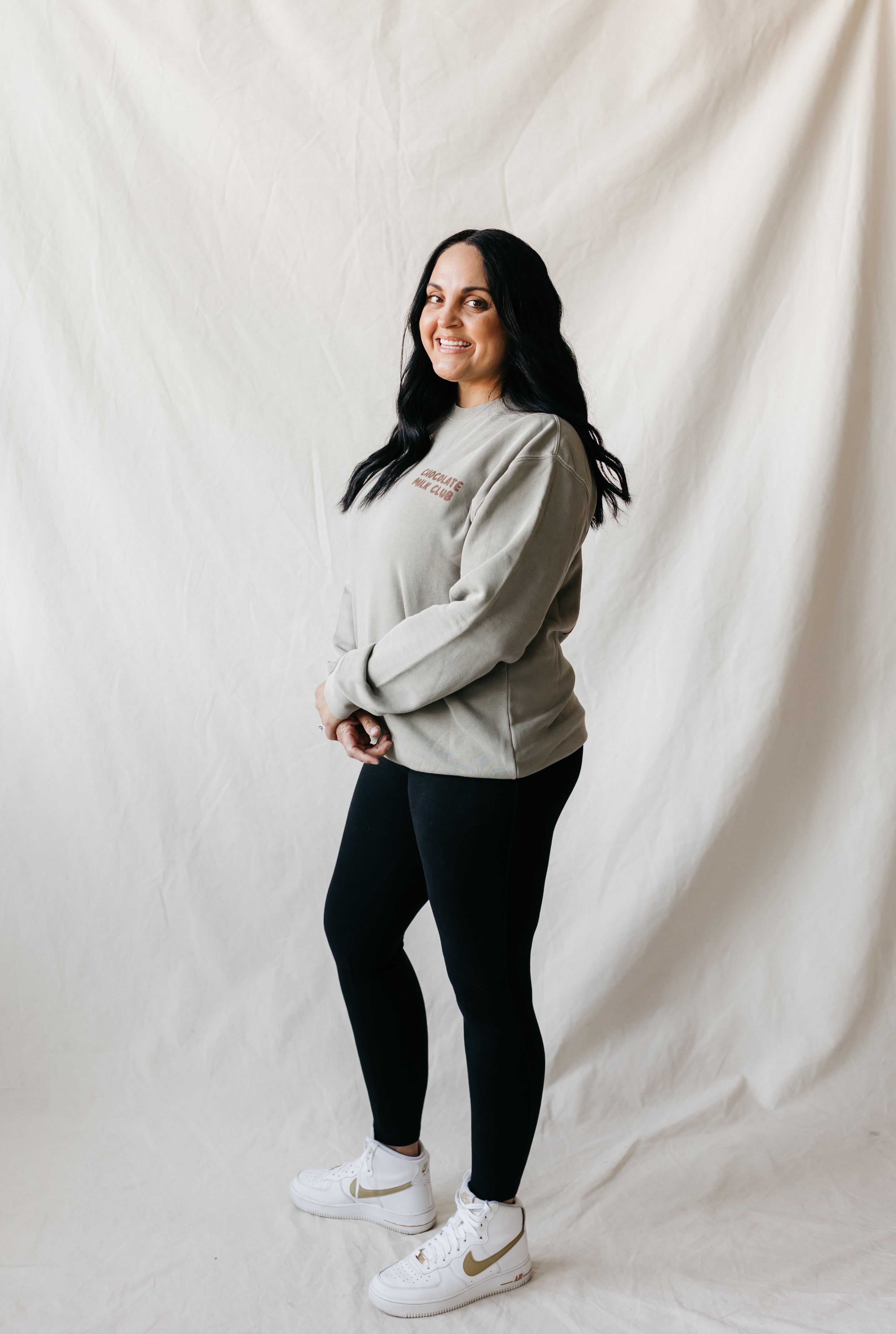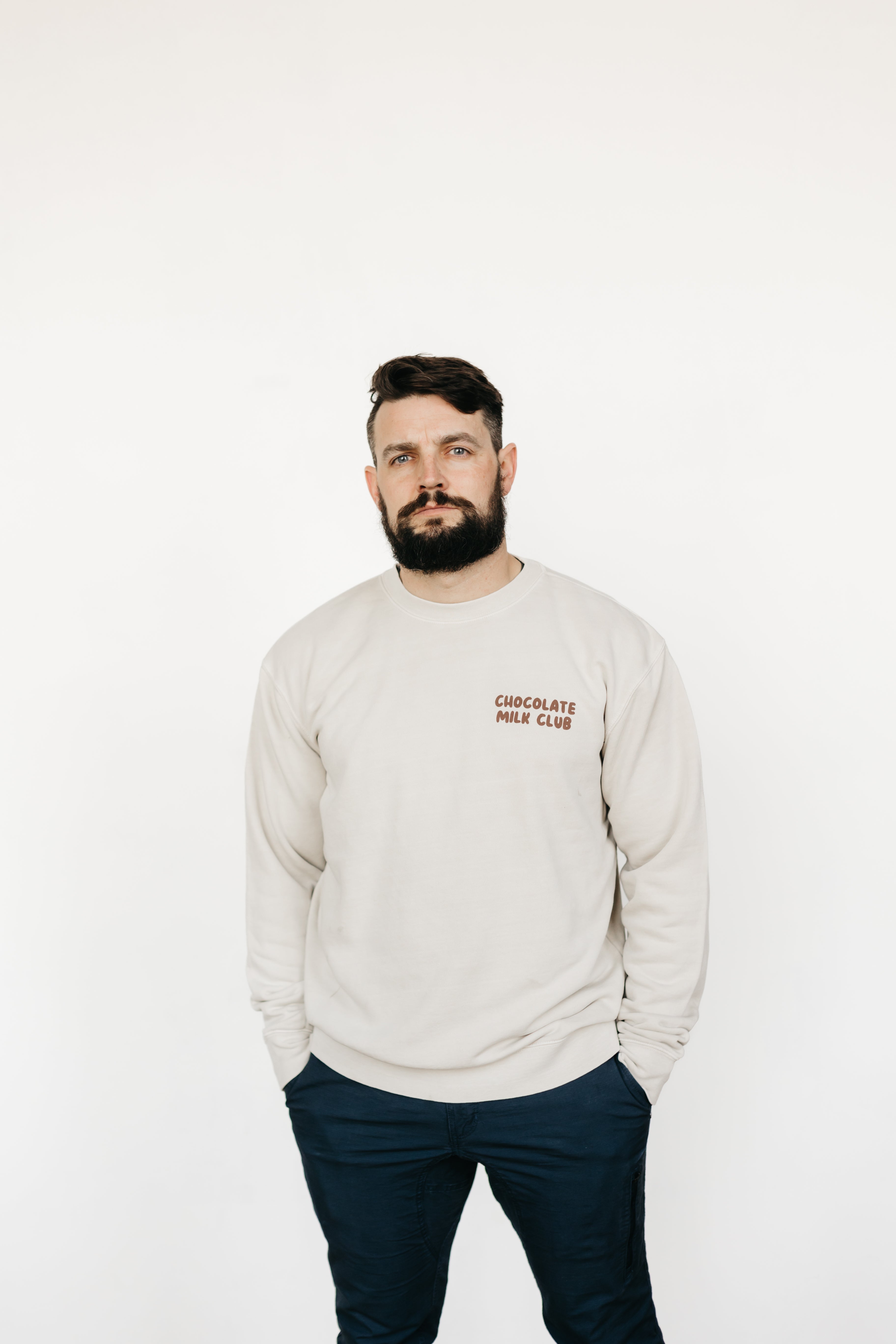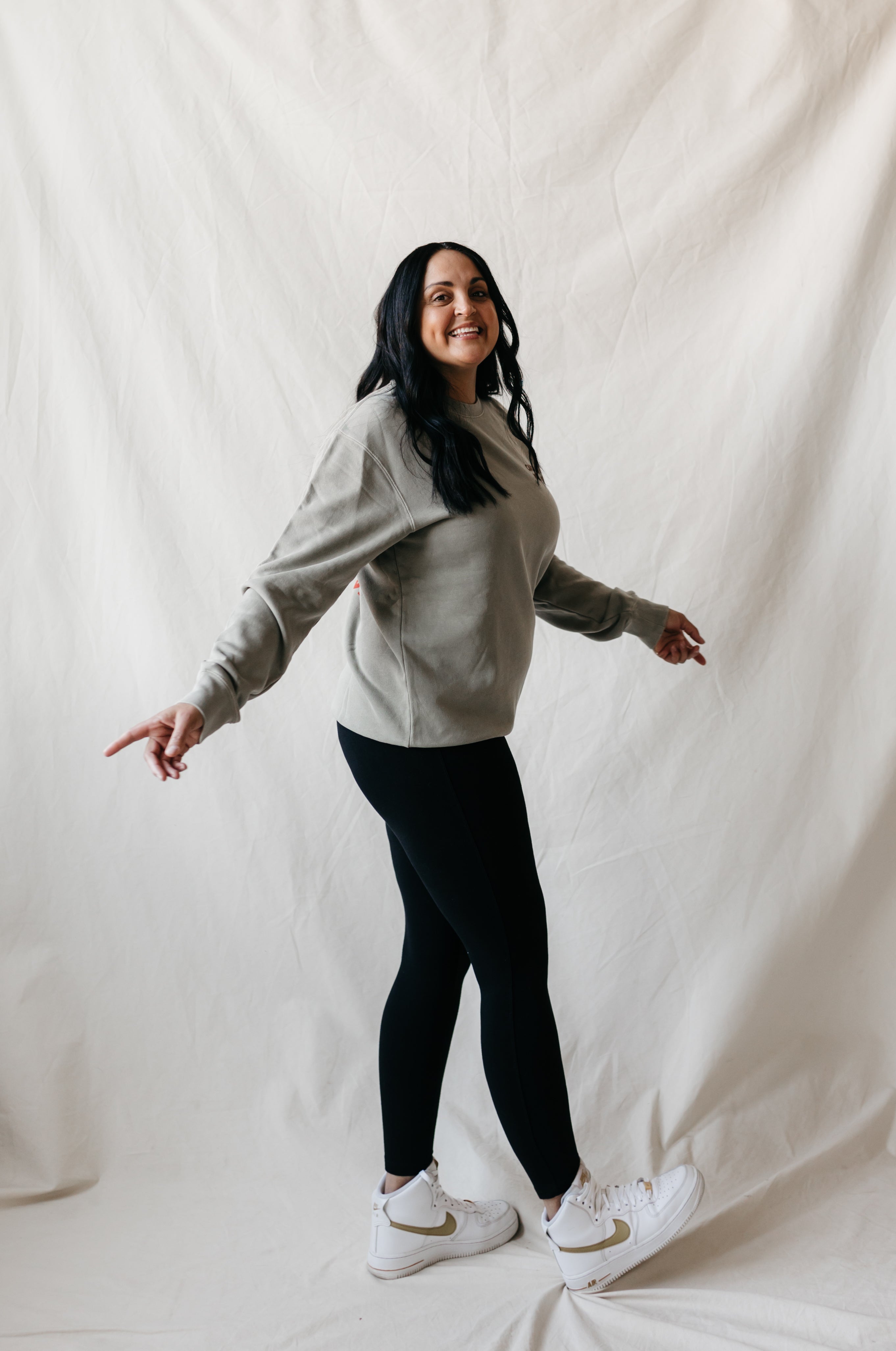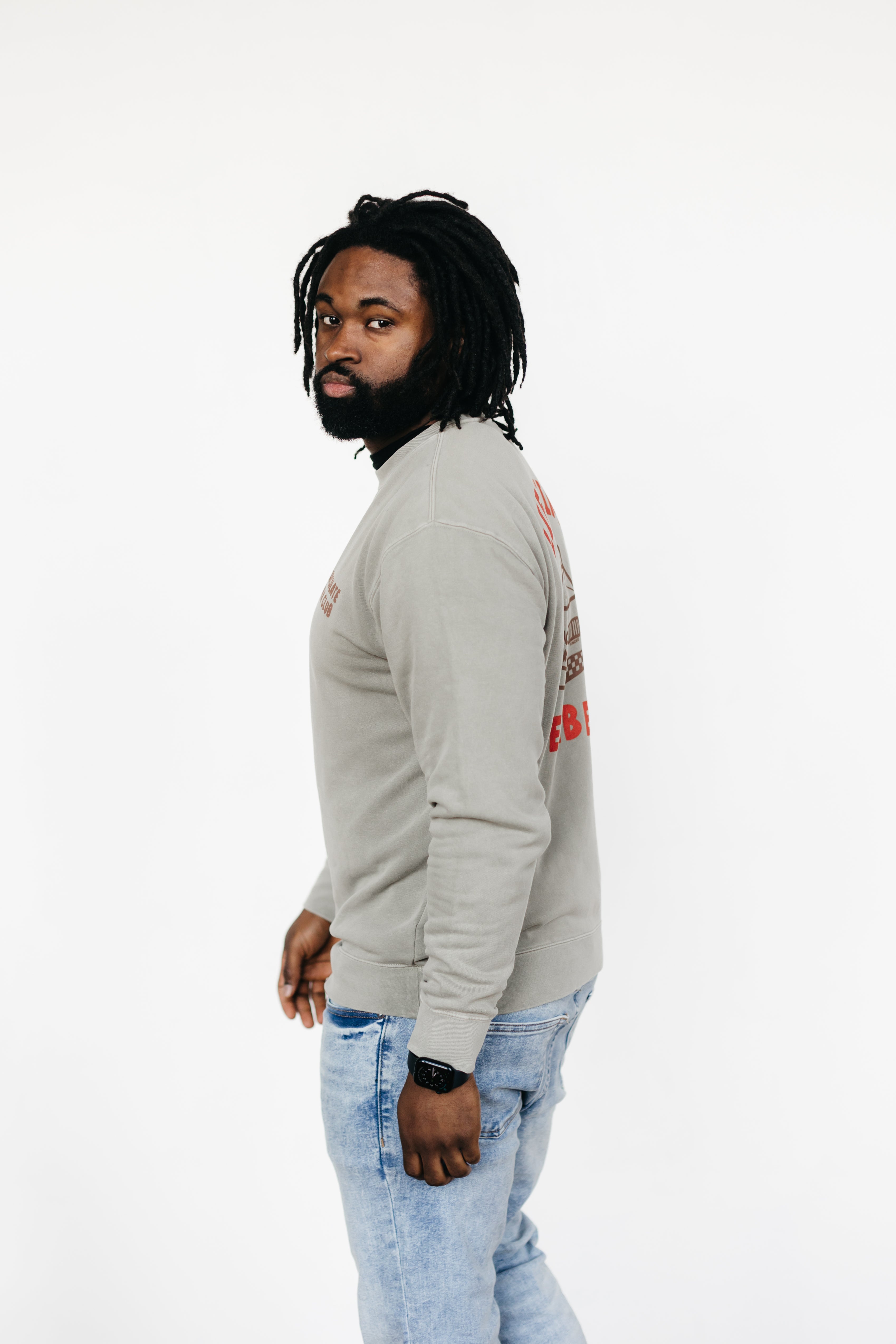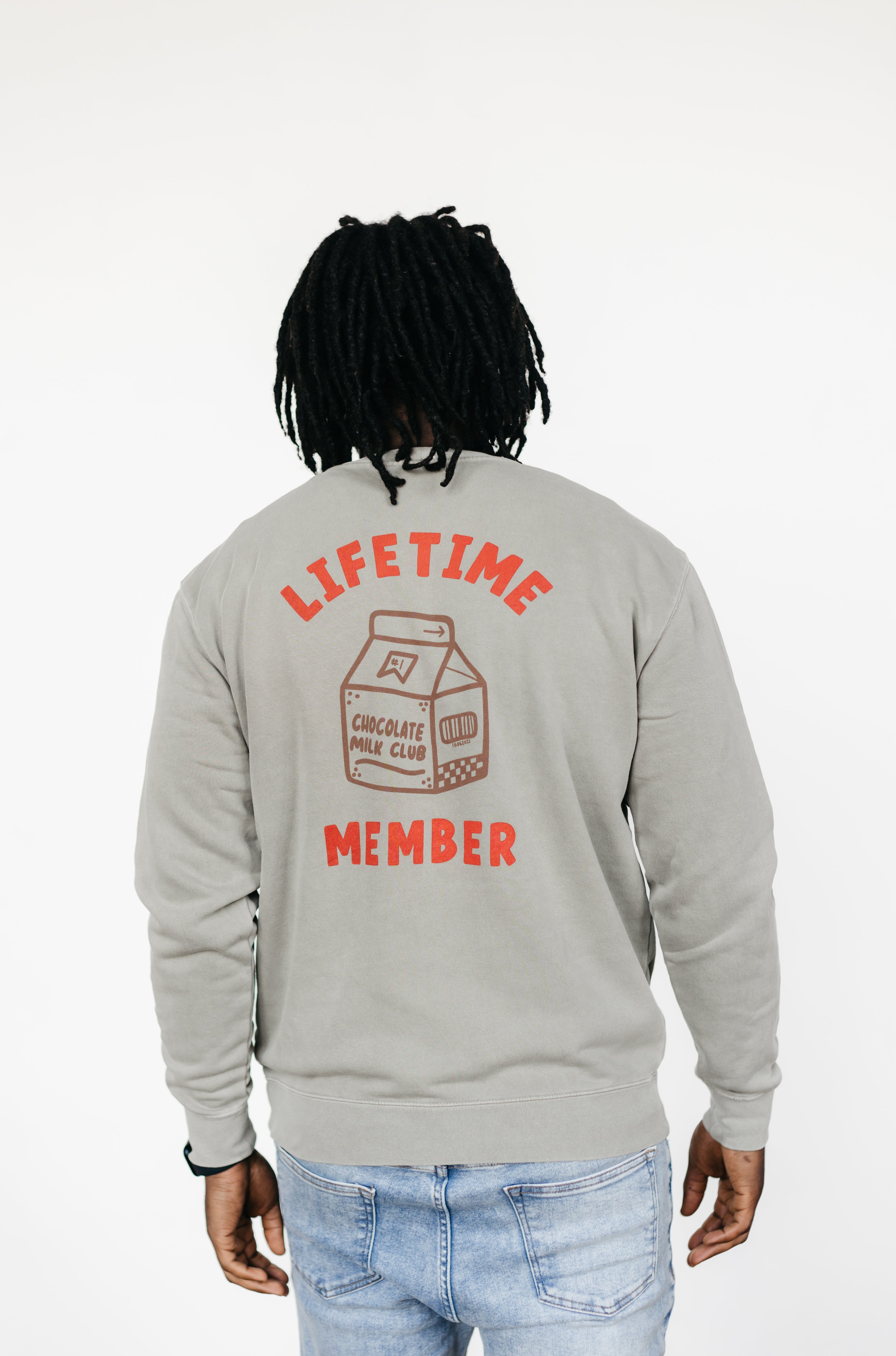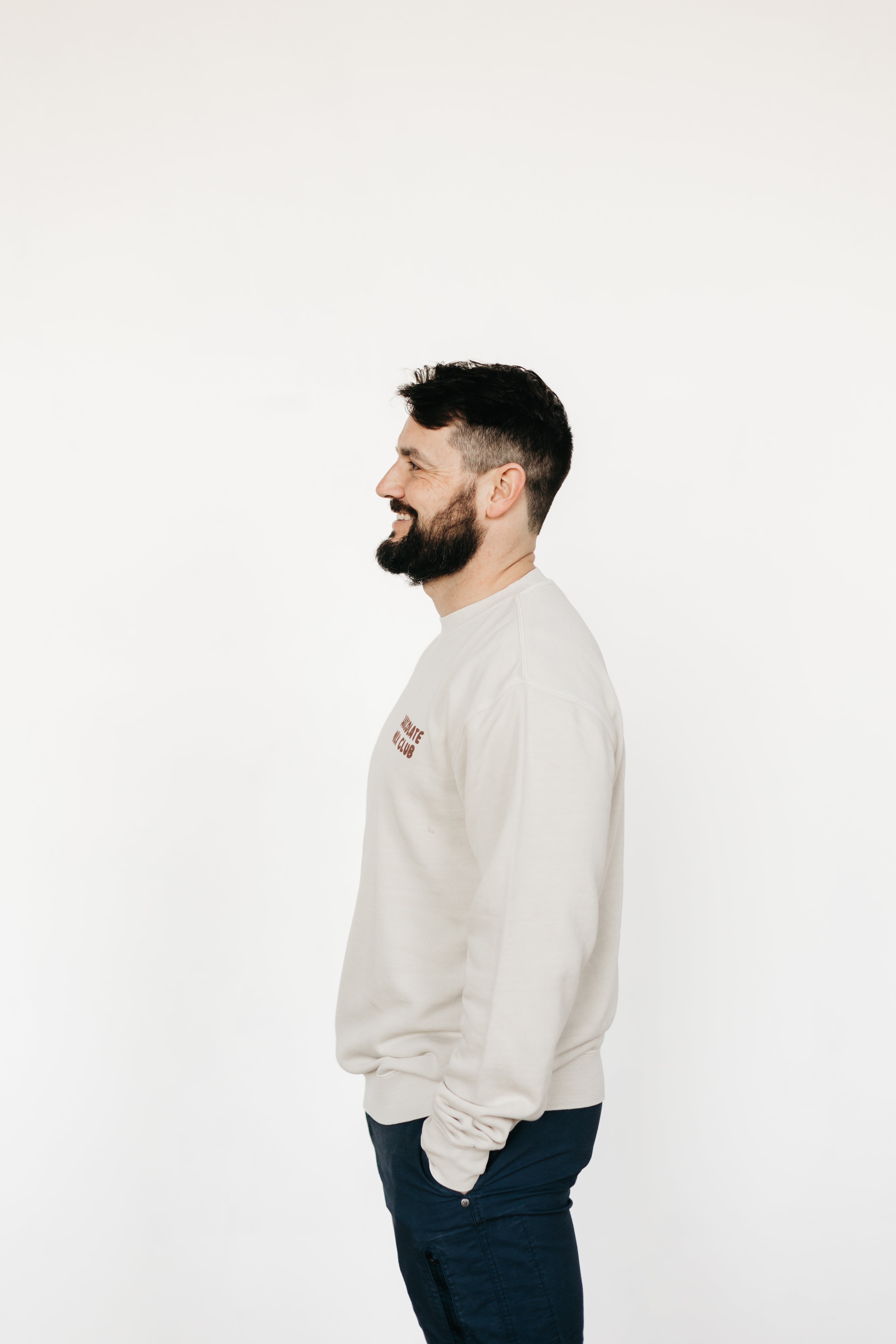 Chocolate Milk Club Crewneck Sweatshirt
Introducing our cozy and stylish Chocolate Milk Club Sweatshirt, the perfect addition to any milk lover's wardrobe! This sweatshirt features a cool design with the words "Chocolate Milk Club" emblazoned in bold, brown letters on the front, declaring your love for this delicious beverage to the world.
But the real highlight of this sweatshirt is the milk carton graphic on the back, which proudly displays your status as a "Lifetime Member" of the Chocolate Milk Club. With its vibrant colors and playful design, this sweatshirt is sure to turn heads and spark conversations wherever you go.
Crafted from high-quality materials, this Independent Trading Co sweatshirt is both soft and durable, making it the perfect choice for cozy nights at home or casual outings with friends. The comfortable fit and classic style ensure that it's a versatile piece that can be worn with a variety of outfits and styles.
So if you're a true chocolate milk aficionado, why not show off your passion with our Chocolate Milk Club Sweatshirt? It's the perfect way to stay warm and stylish while celebrating your love for this beloved beverage. Order yours today and join the club!
Chocolate Milk Club was printed by our friends over at The Side Garage in Des Moines, Iowa. 
Adorable and comfy!
Obsessed with the idea and design of this sweatshirt. Who doesn't love an AE chocolate milk carton?! Very high quality too! Love it.
Chocolate Milk Club Crewneck Sweatshirt
Couldn't love more!
As an avid chocolate milk drinker, I wanted this sweatshirt to wear to school with jeans on Fridays. The kids LOVE it and I do too! The sweatshirt is high quality, has washed up well, and has not shown any signs of pilling. It is a favorite of mine and is great for cool seasonal temps and cold Iowa winters. I love my Room 1021 purchase! ❤️
Fun clothing!
We have had so much fun with this sweatshirt! It's a clever conversation piece and my wife took this picture at a basketball game after someone had just been talking with me because they loved chocolate milk in elementary school! I'm anxious to see what they come out with next!
Makes kids laugh
I am a 4th grade teacher and when I throw this sweatshirt on, my students giggle because they see me as someone like them. Not just their their teacher; but a teacher in a Chocolate Milk Club. I love putting this sweatshirt on and seeing my students reactions because they love it!