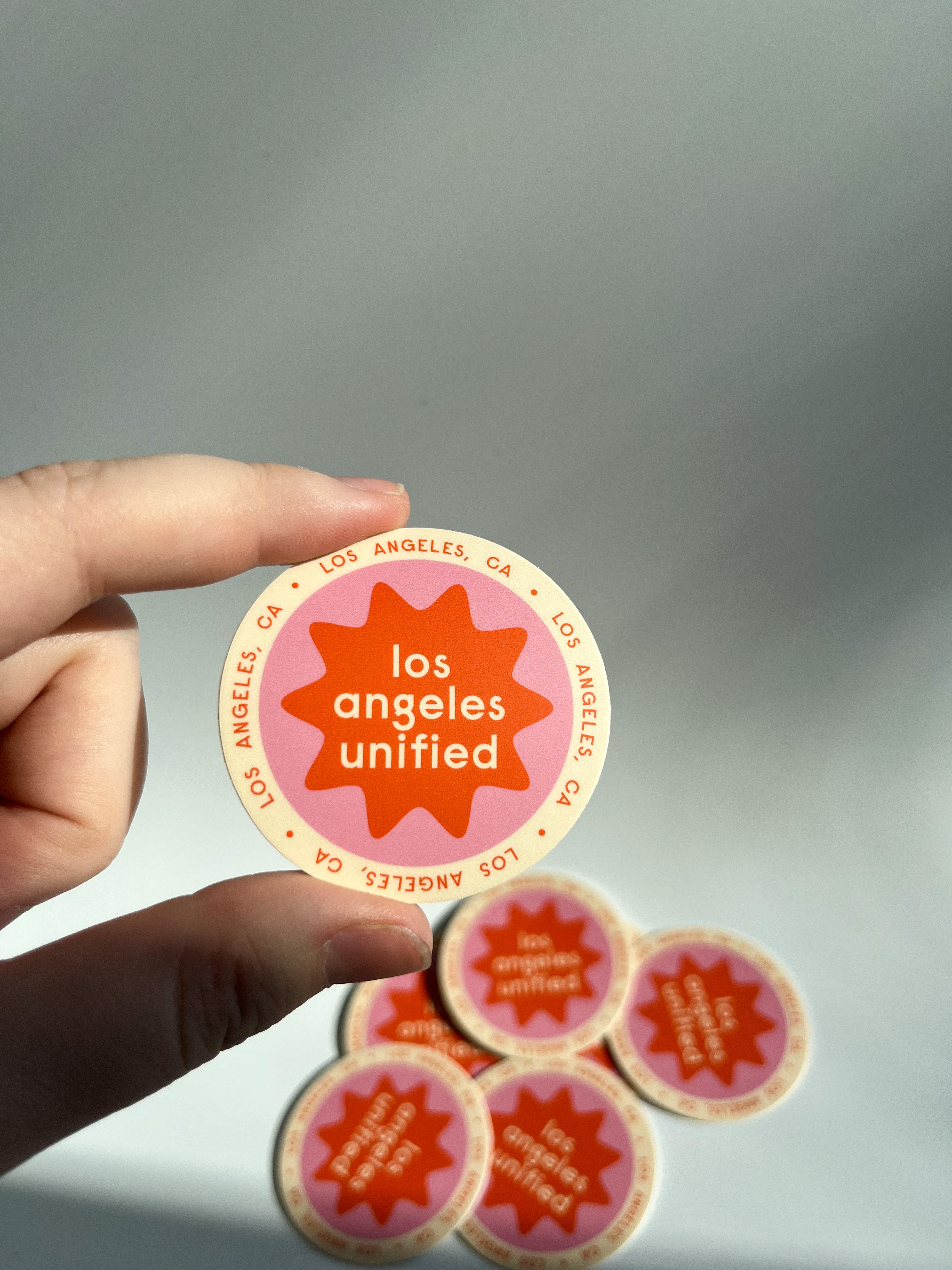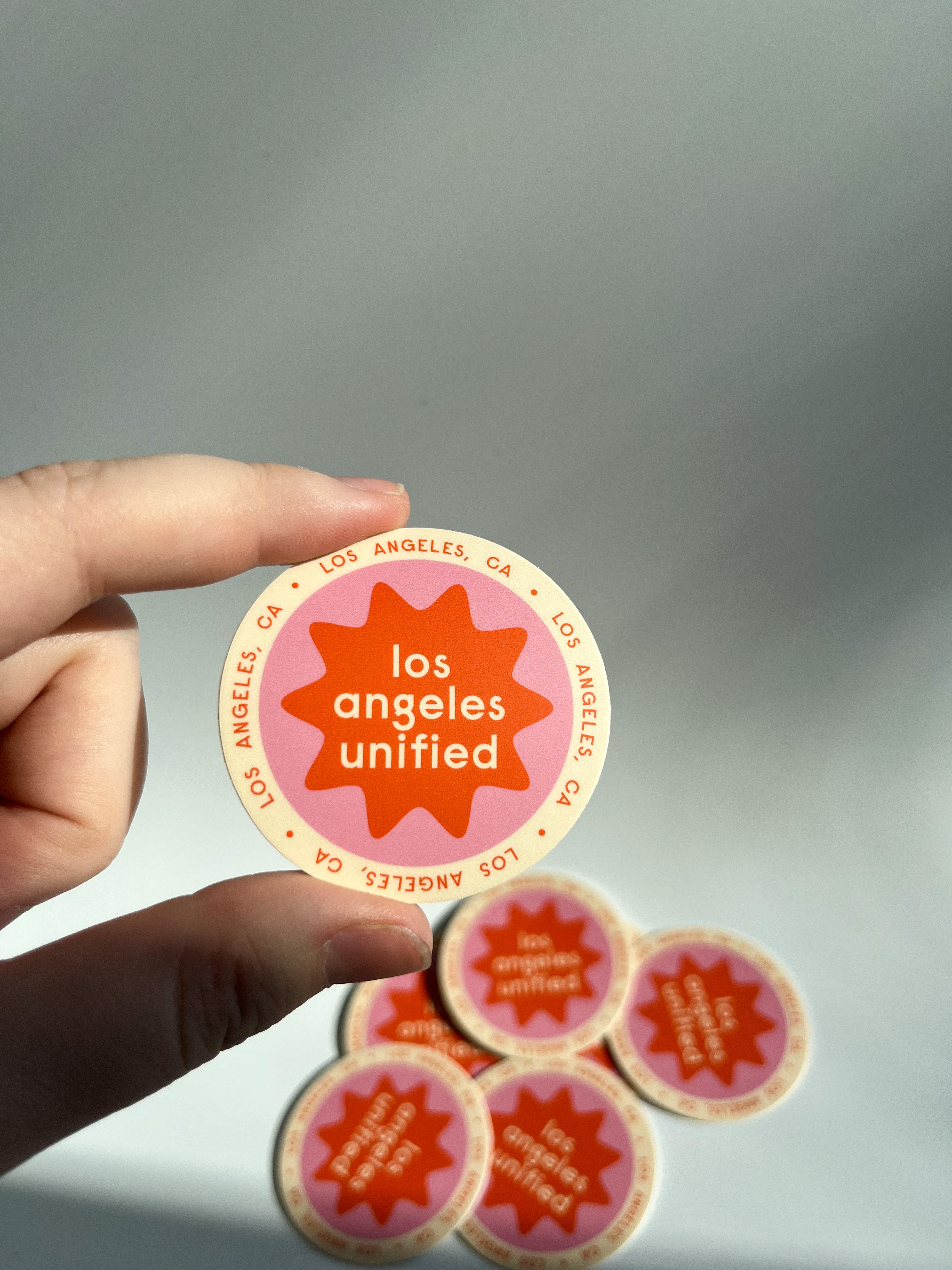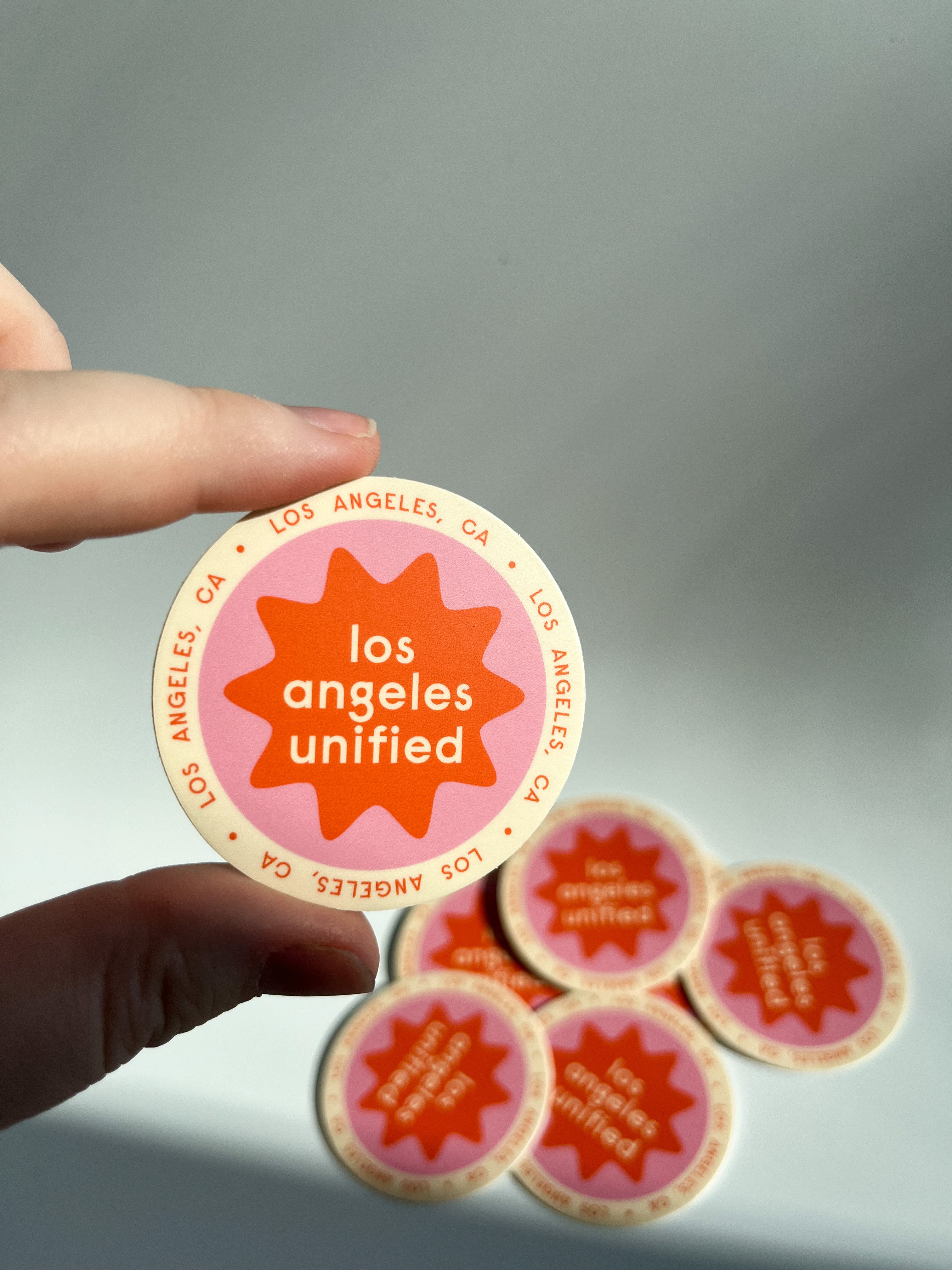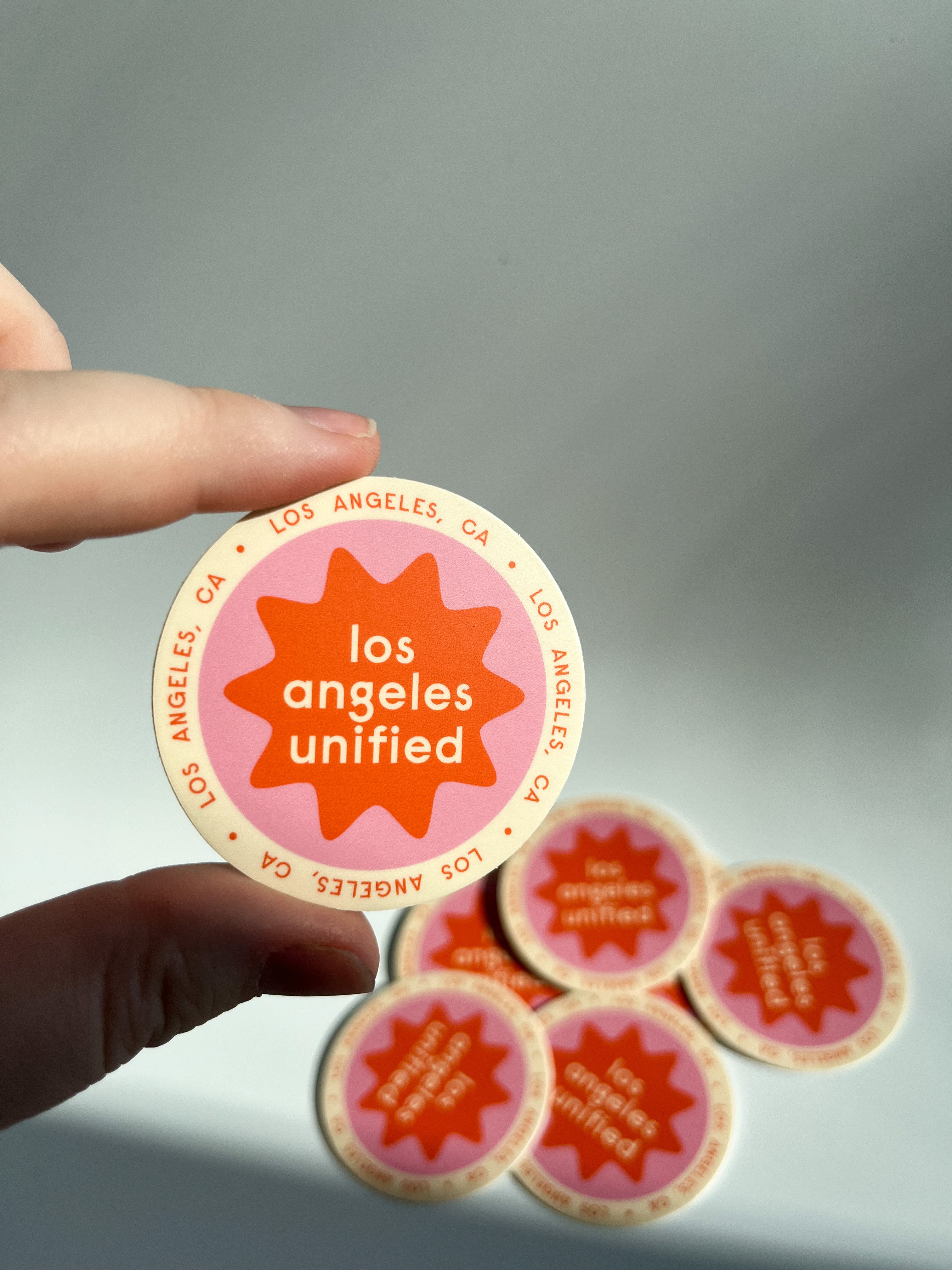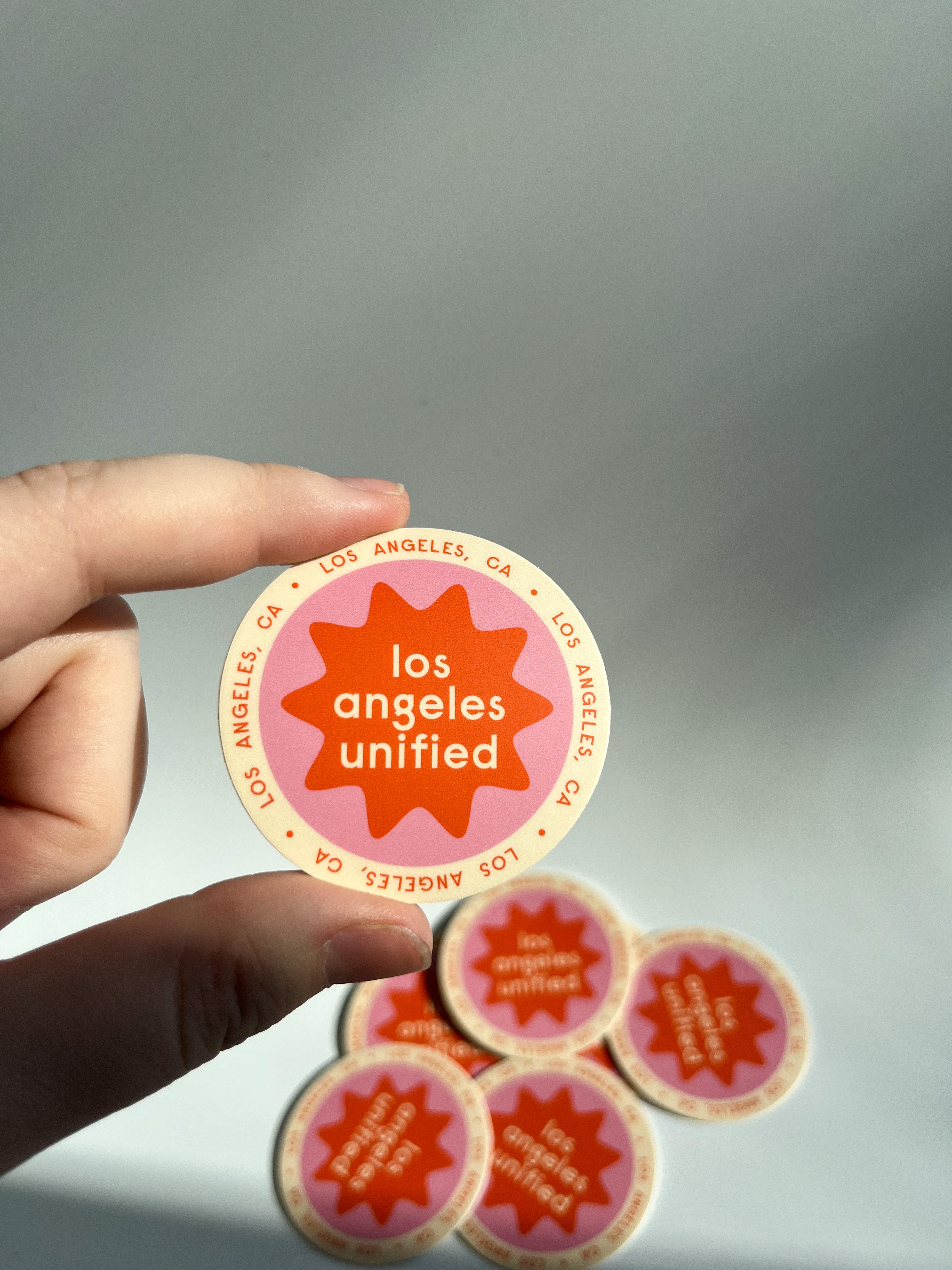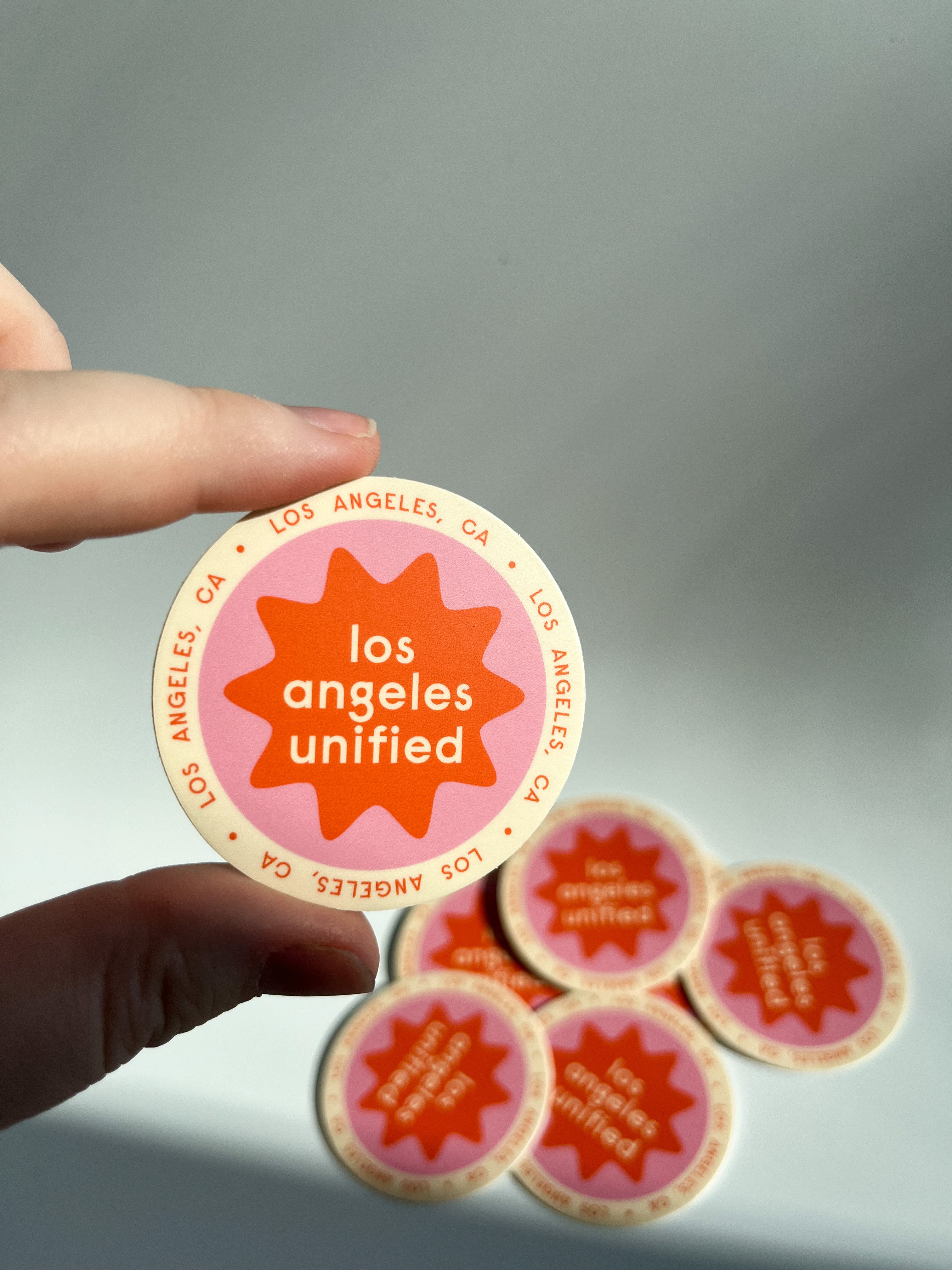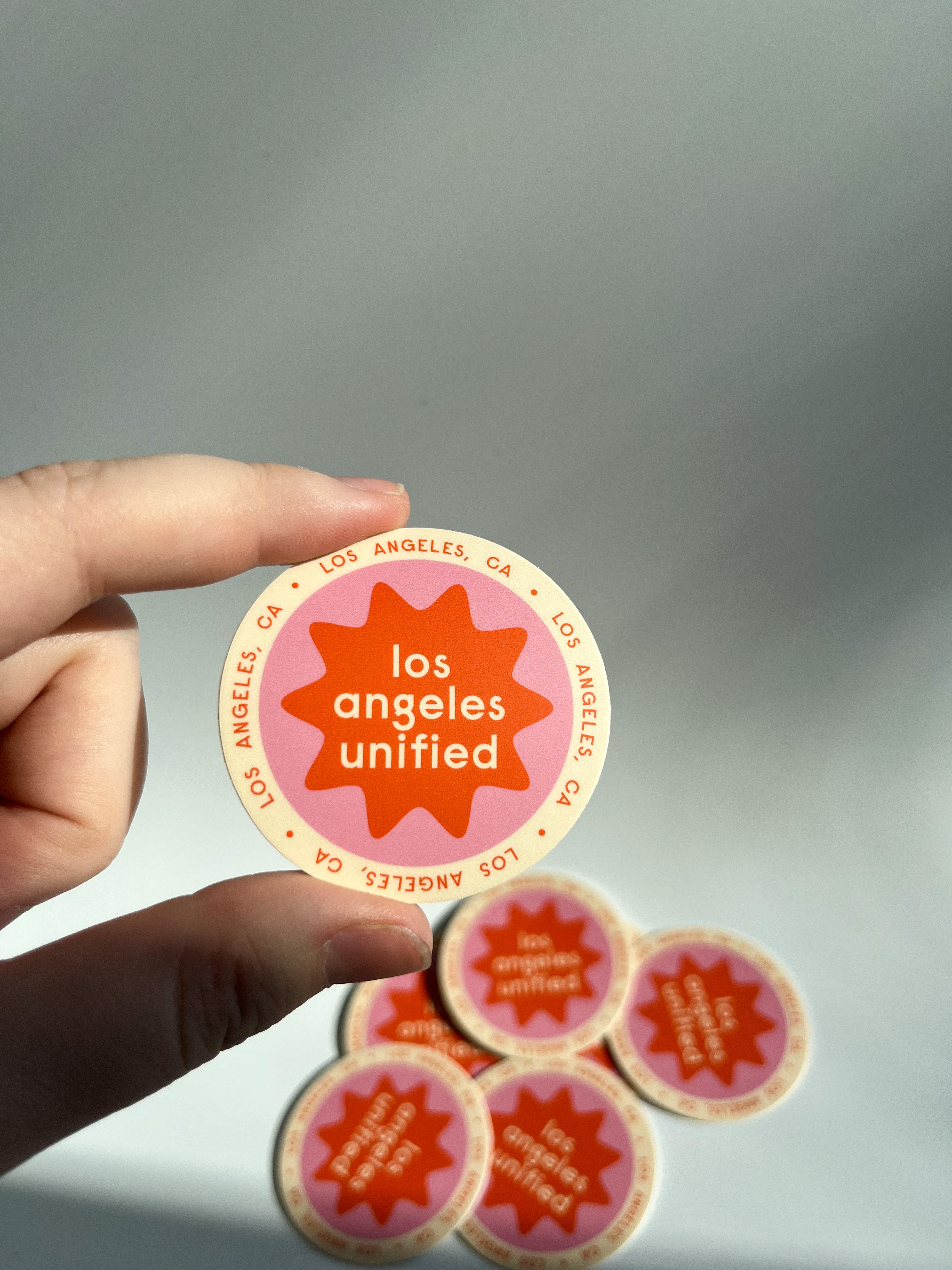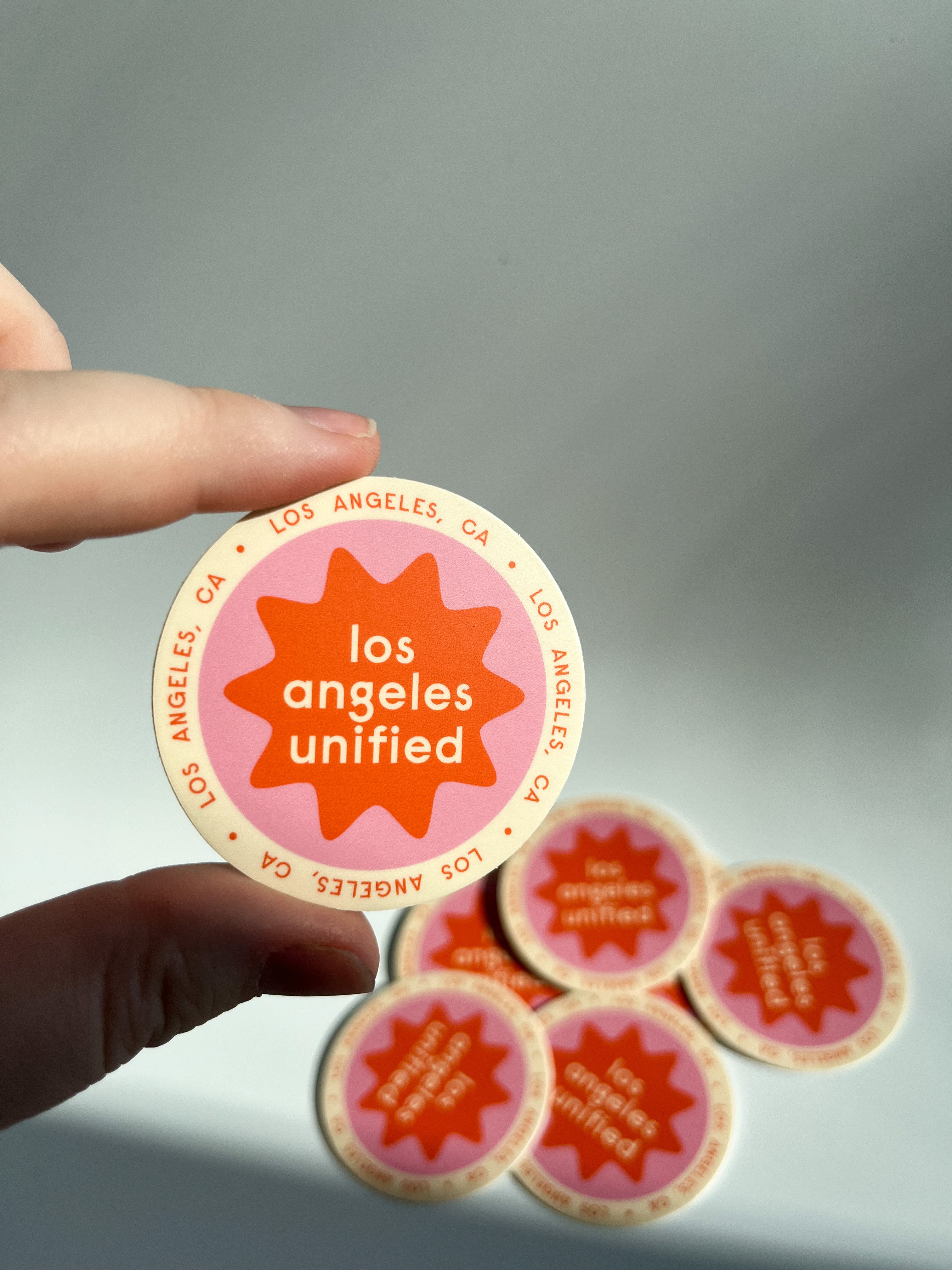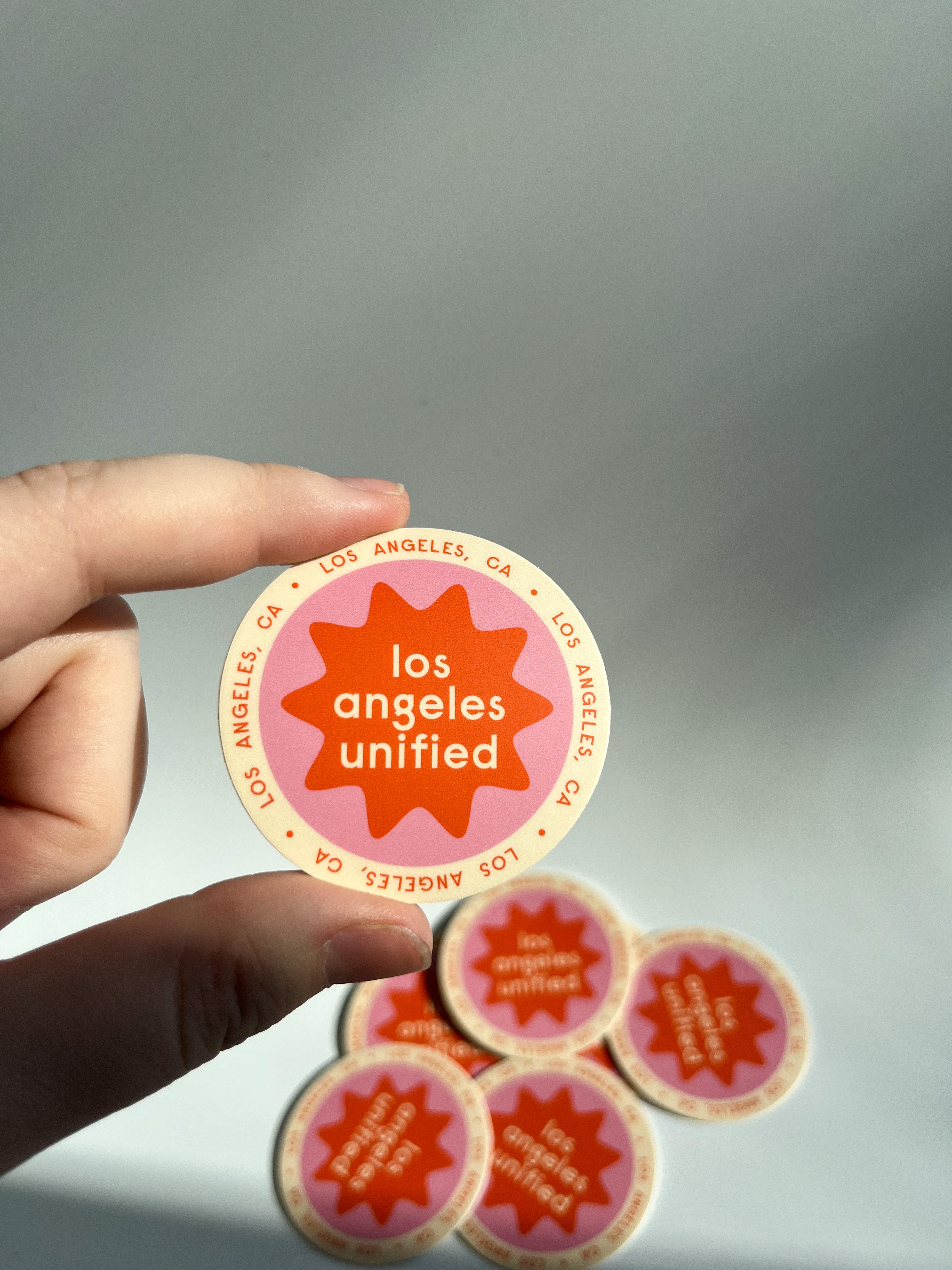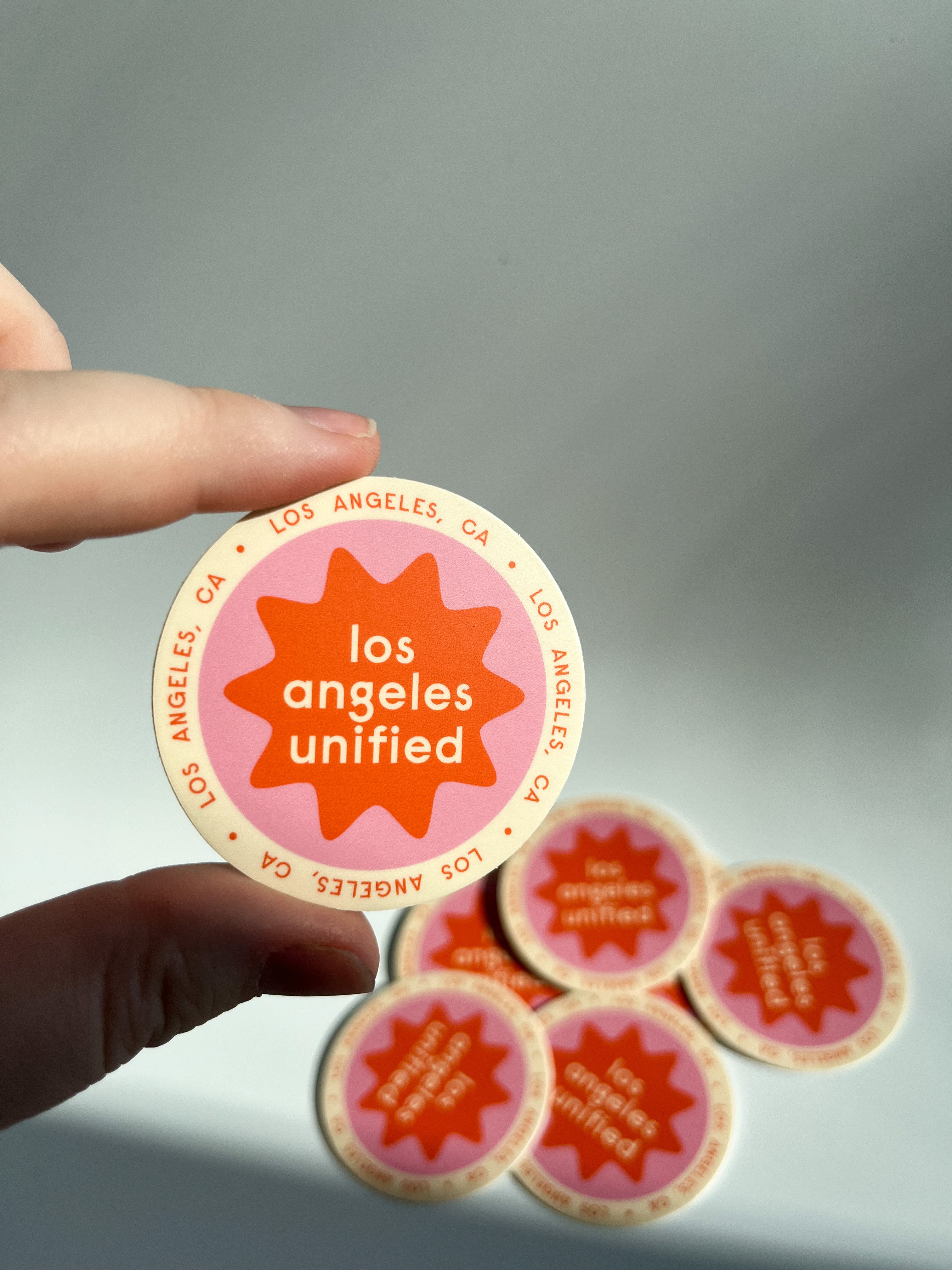 Los Angeles Unified Sticker
Introducing our vibrant and playful 2-inch circle vinyl sticker, perfect for showing your love and support for the Los Angeles Unified public school system! Featuring a bold and dynamic design in bright orange and pink hues, this sticker is sure to catch the eye and add a pop of color to any surface.
The sticker proudly bears the name "Los Angeles Unified" in a fun and playful font, surrounded by a wavy design that gives the sticker a lively and energetic feel. Made from high-quality vinyl material, this sticker is durable and long-lasting, ensuring that it will stick around for years to come.
Whether you're a current or former LA Unified student, a teacher, or a proud supporter of the public school system in Los Angeles, this sticker is the perfect way to show off your pride and commitment. Stick it on your laptop, water bottle, car, or any other surface you choose, and let the world know that you stand with LA Unified!