Free shipping on orders over $50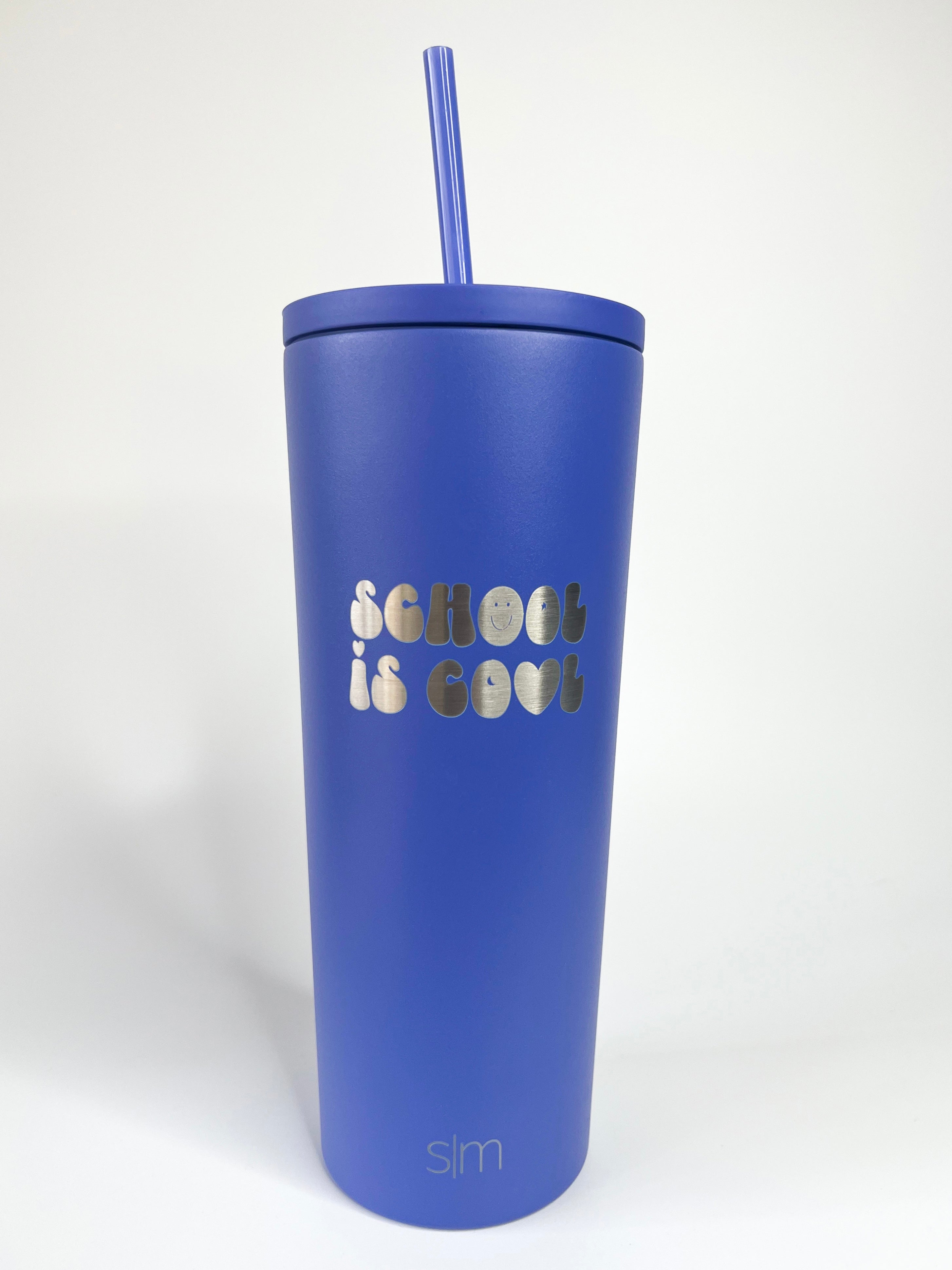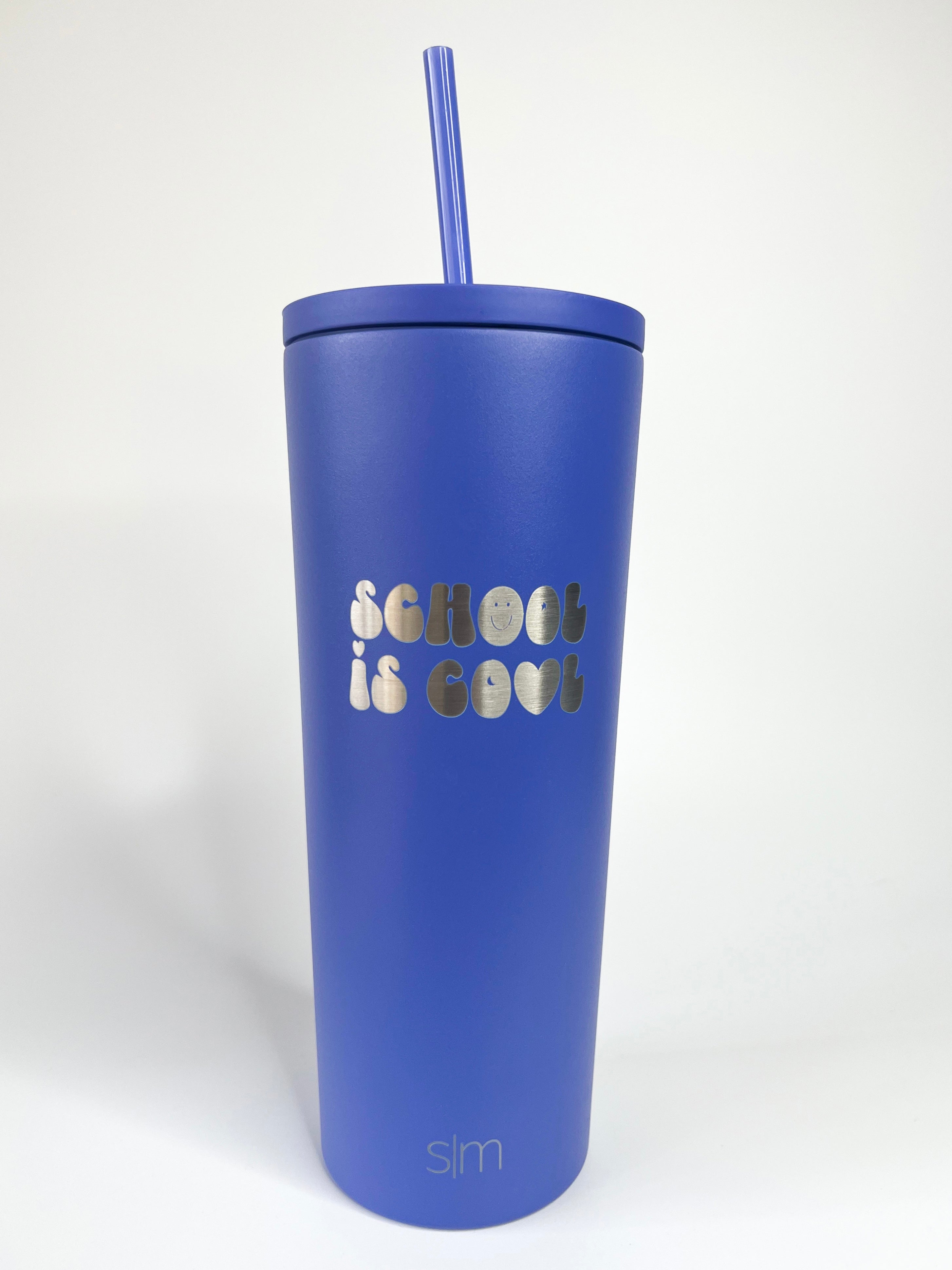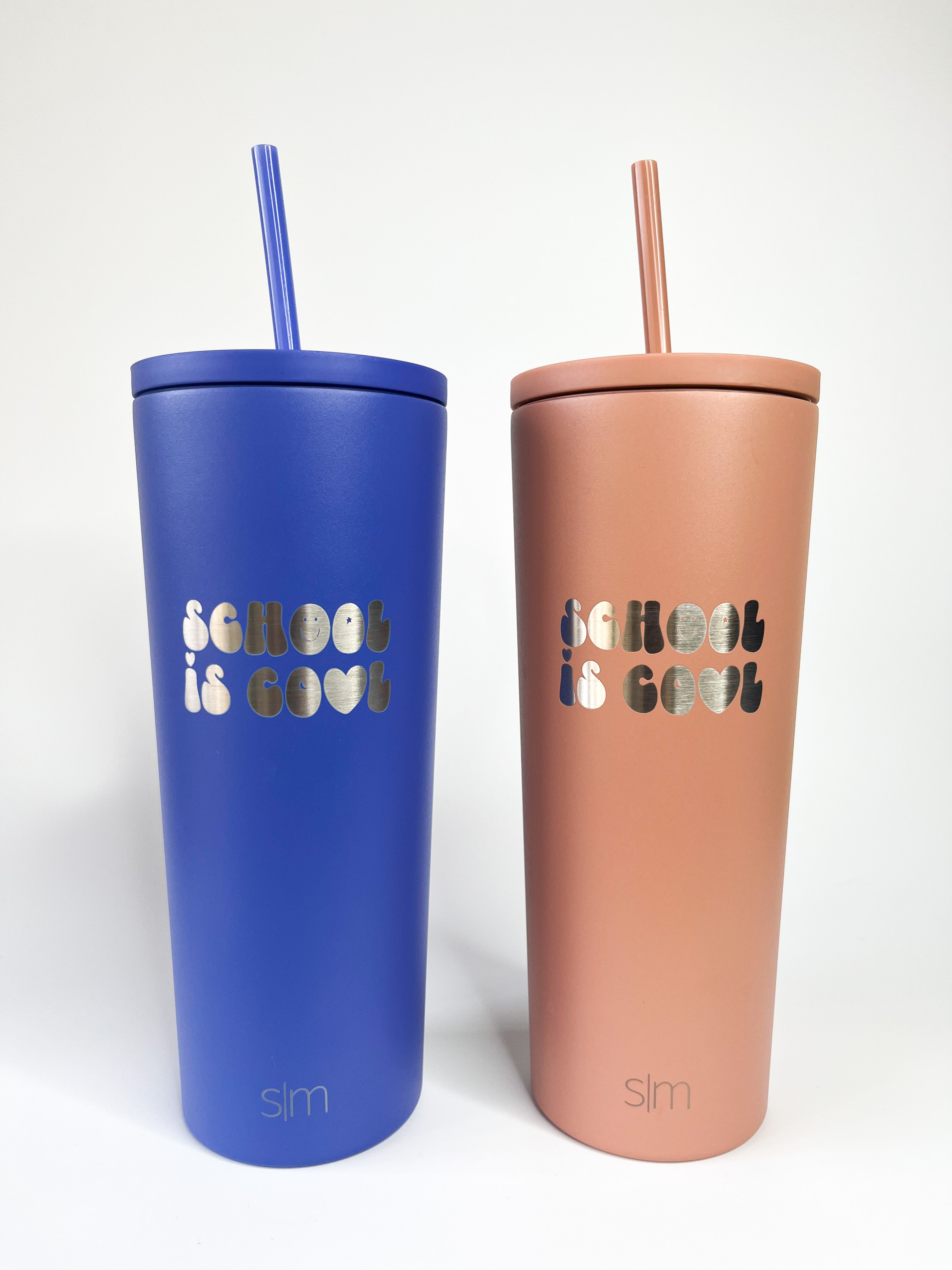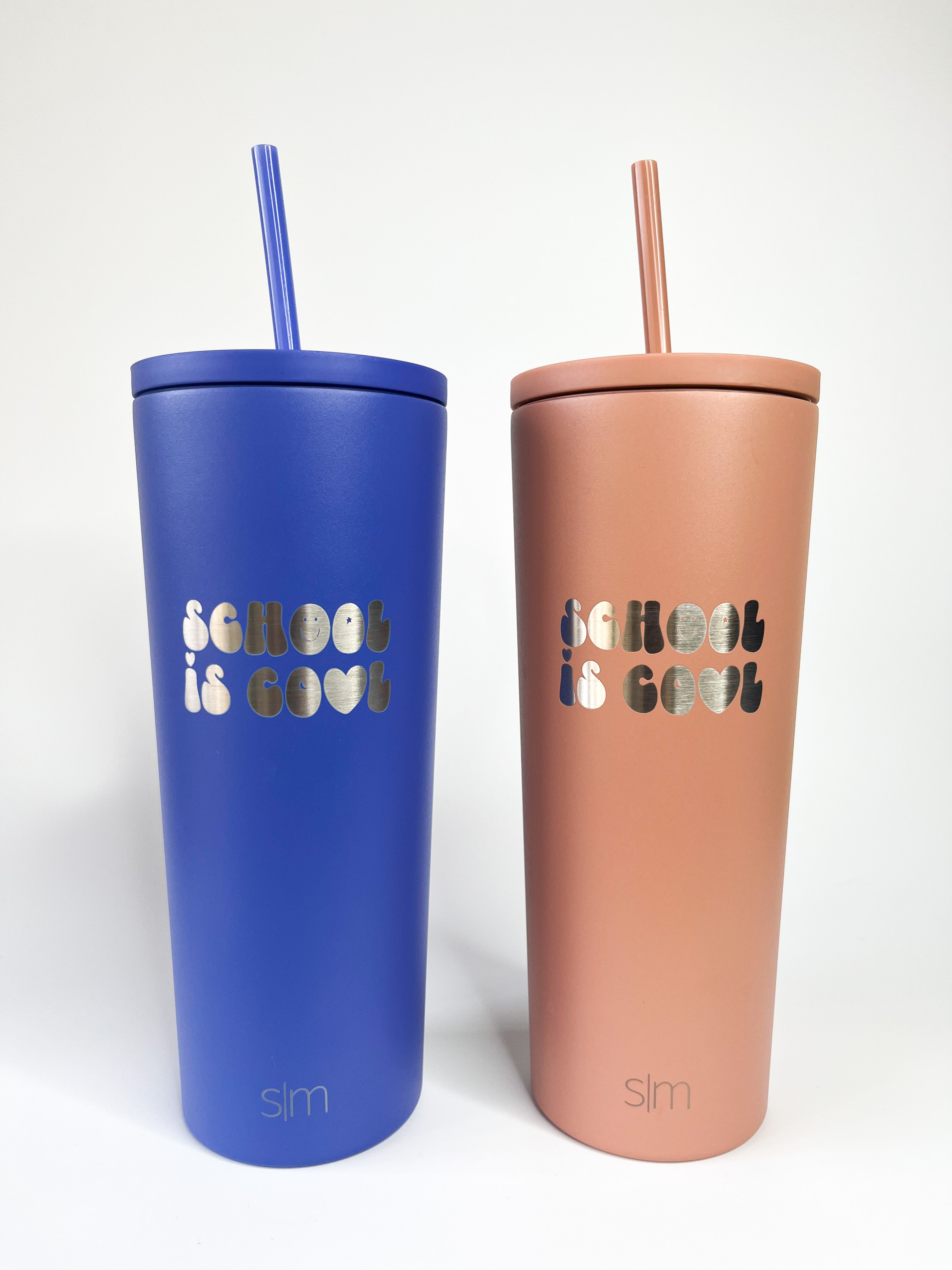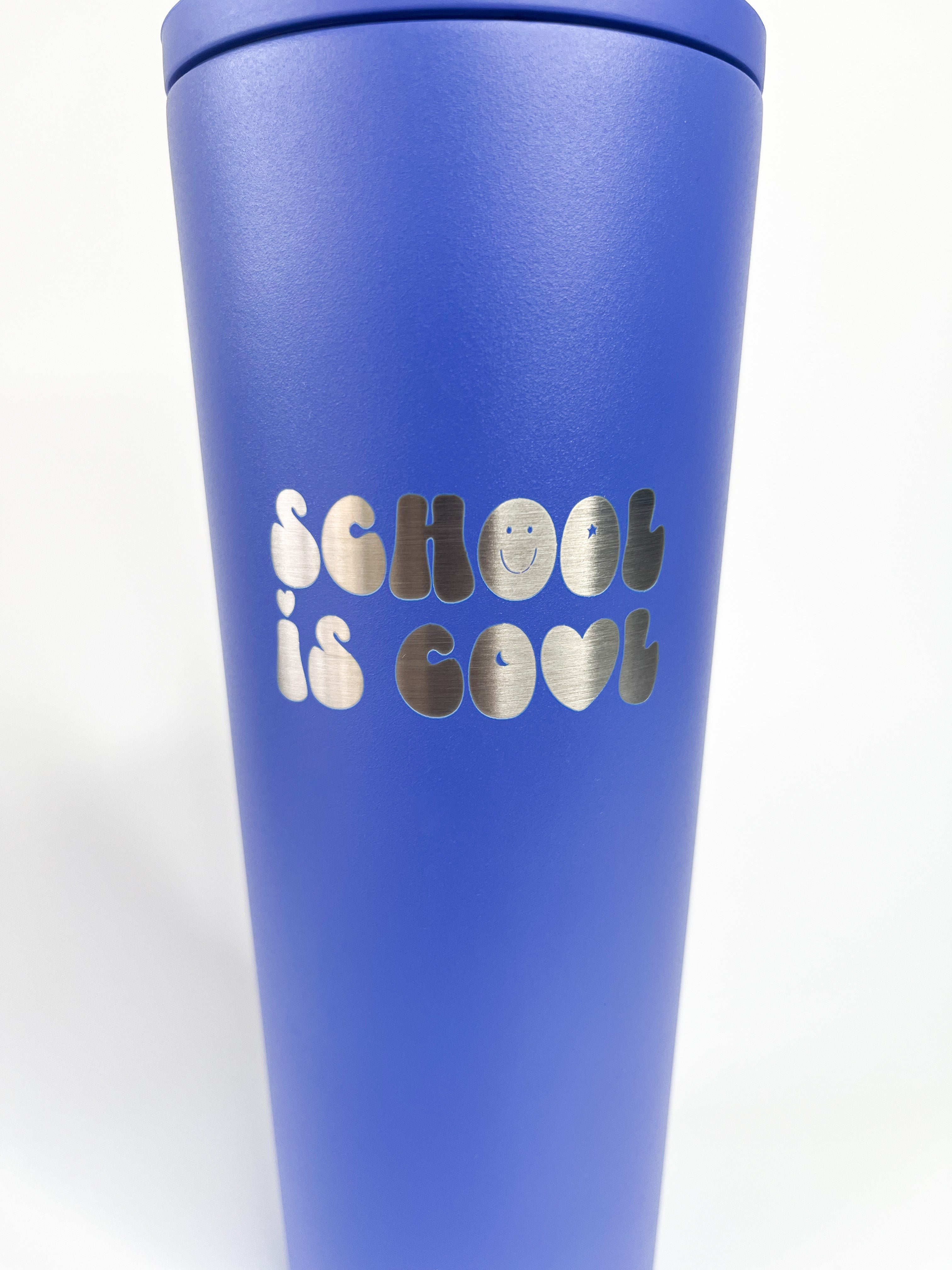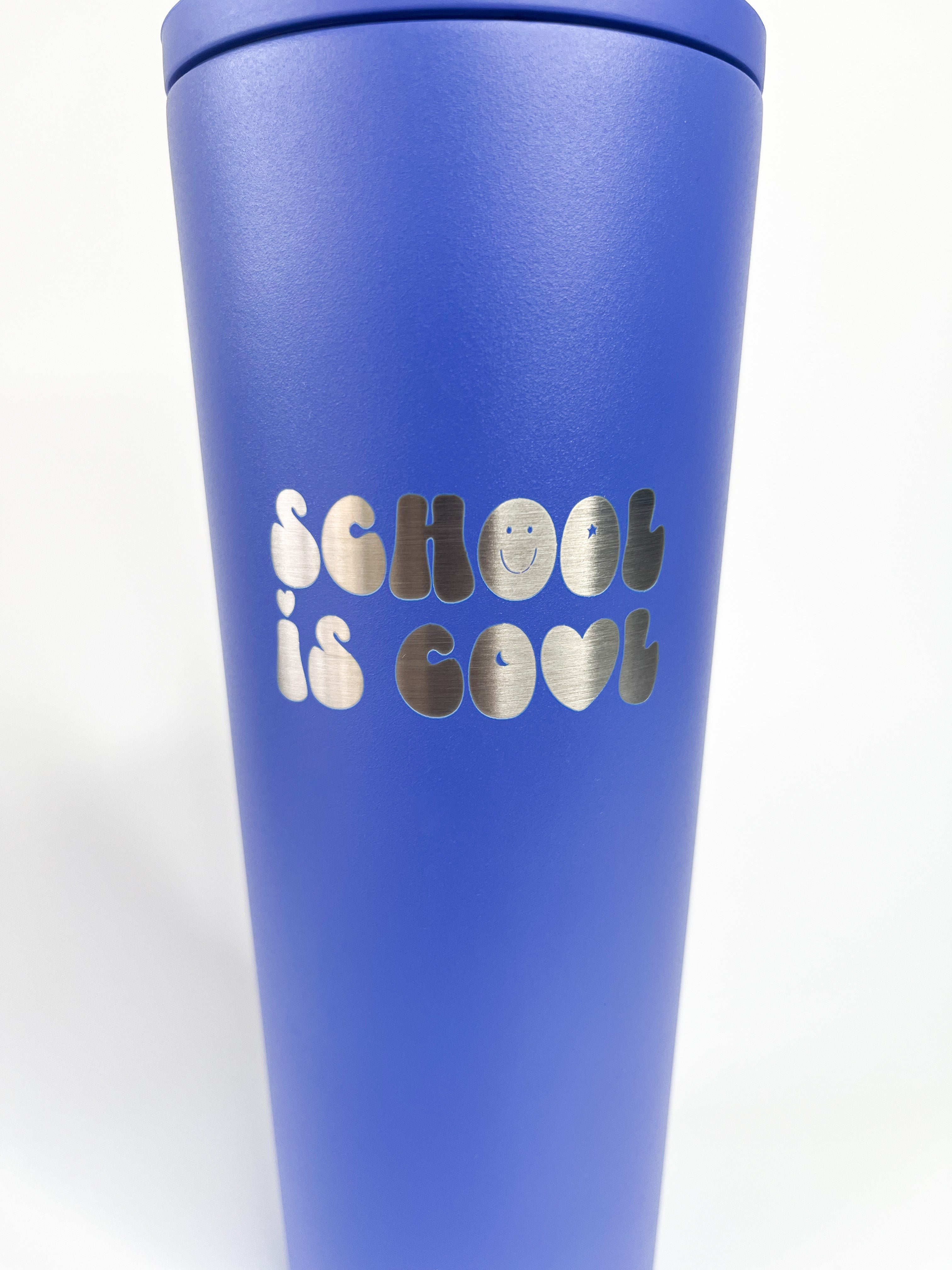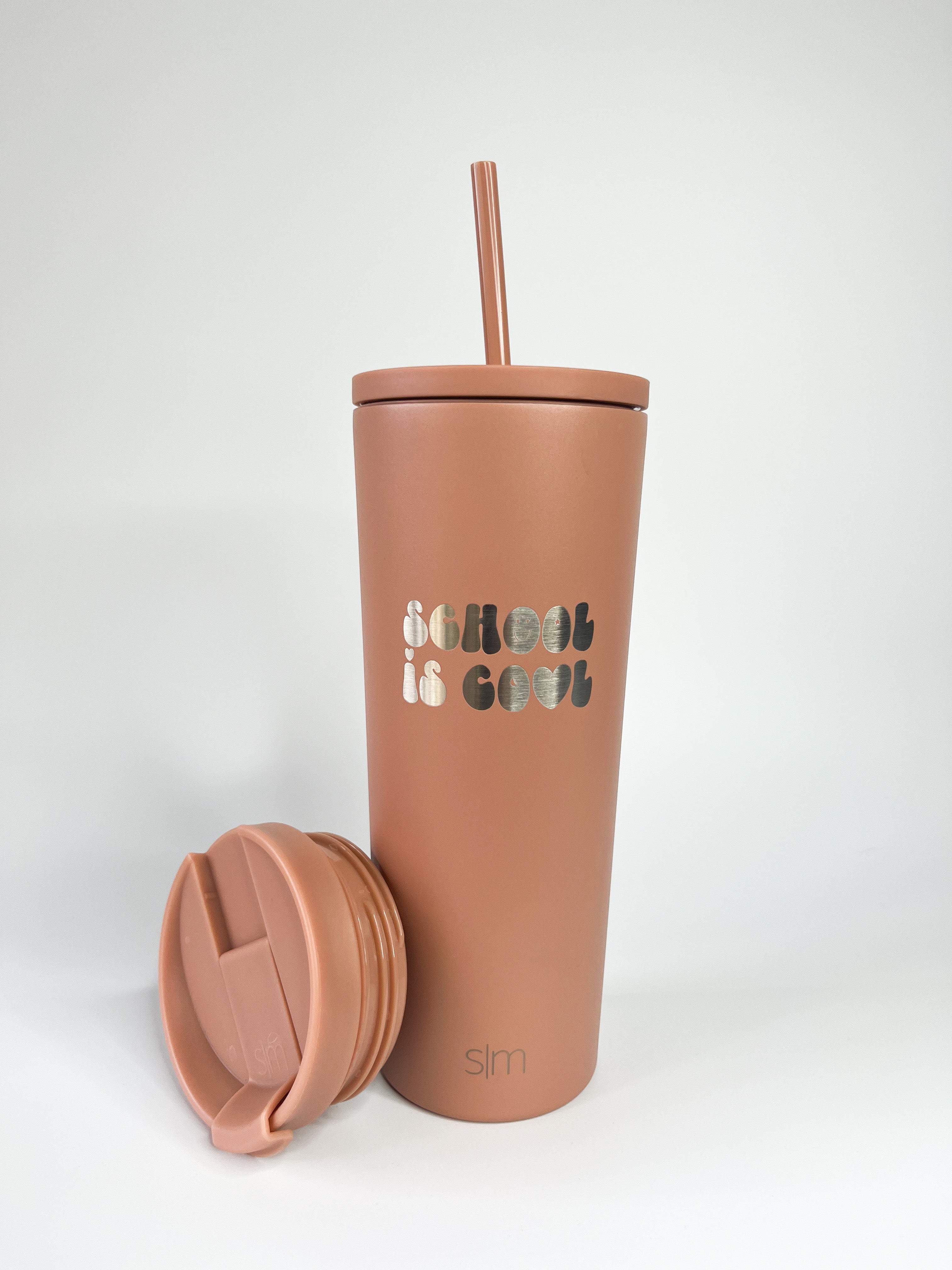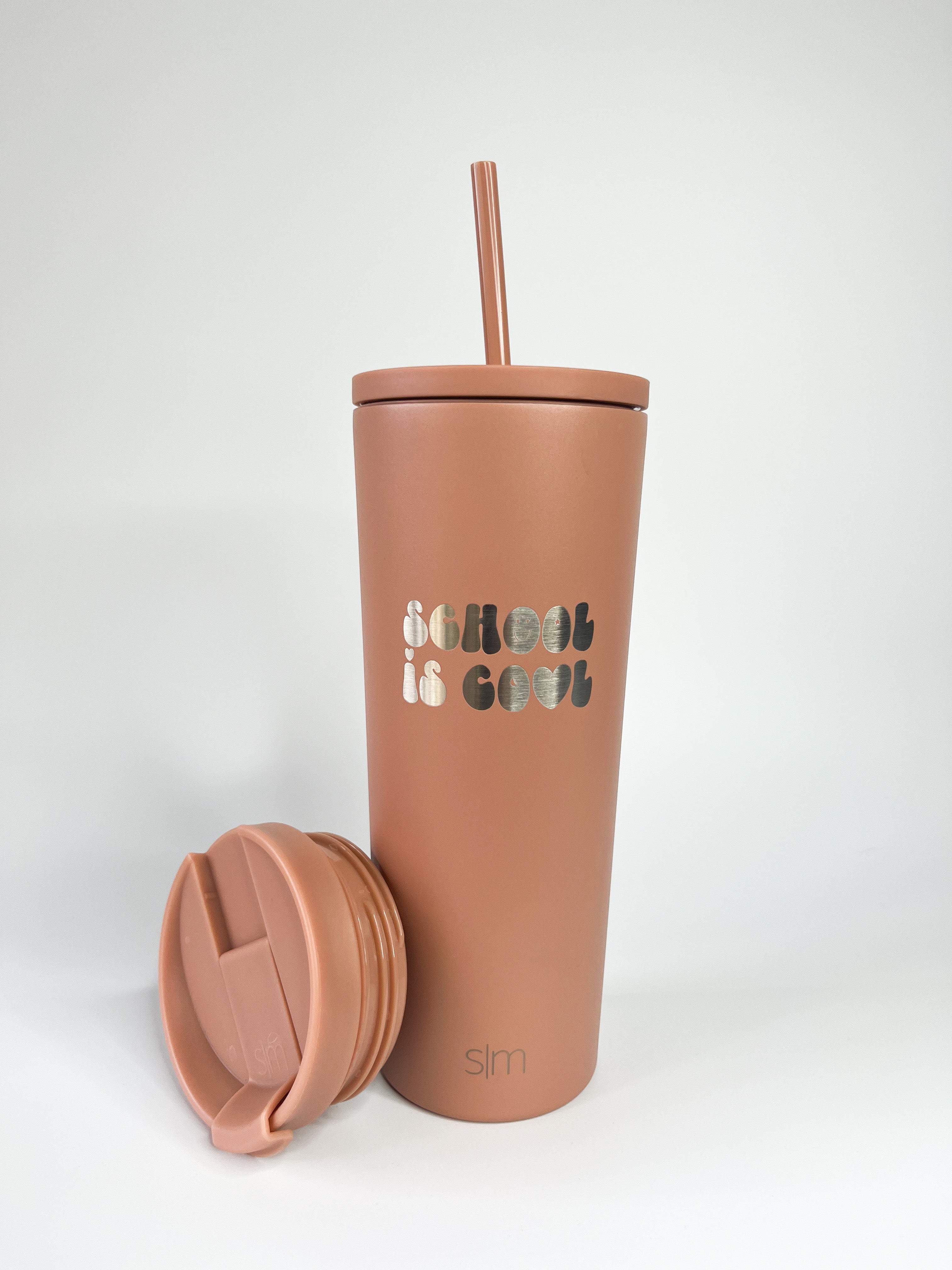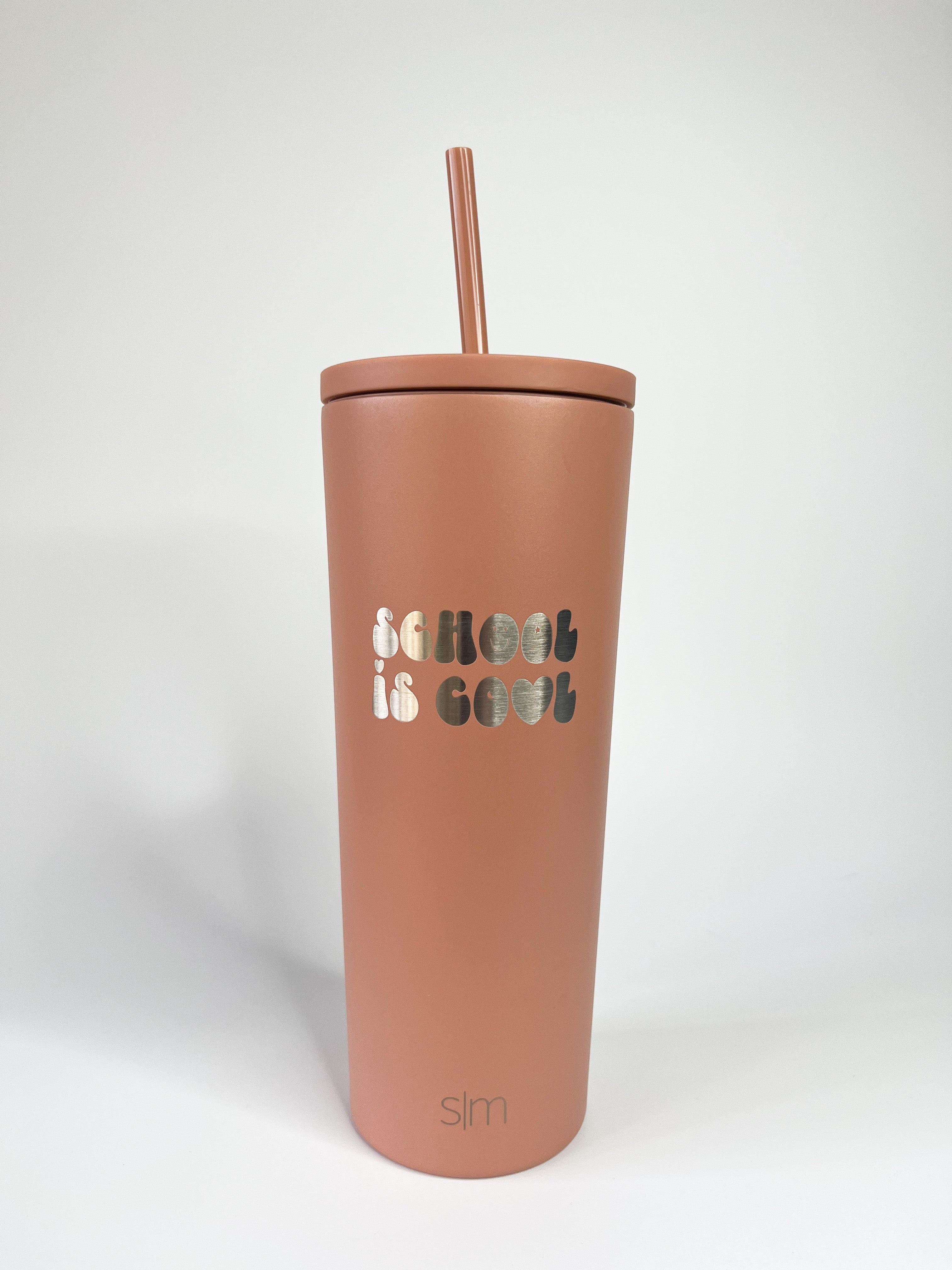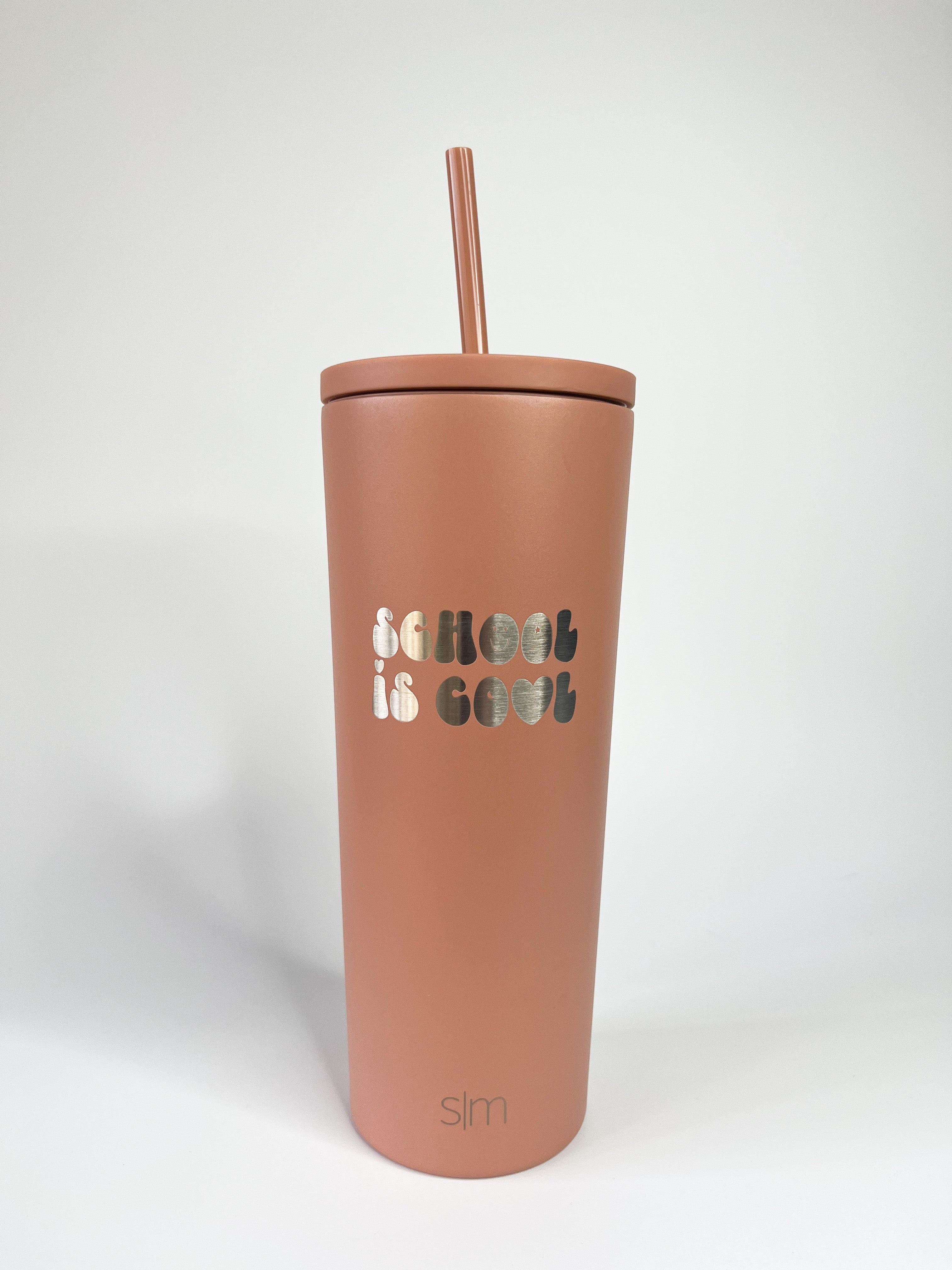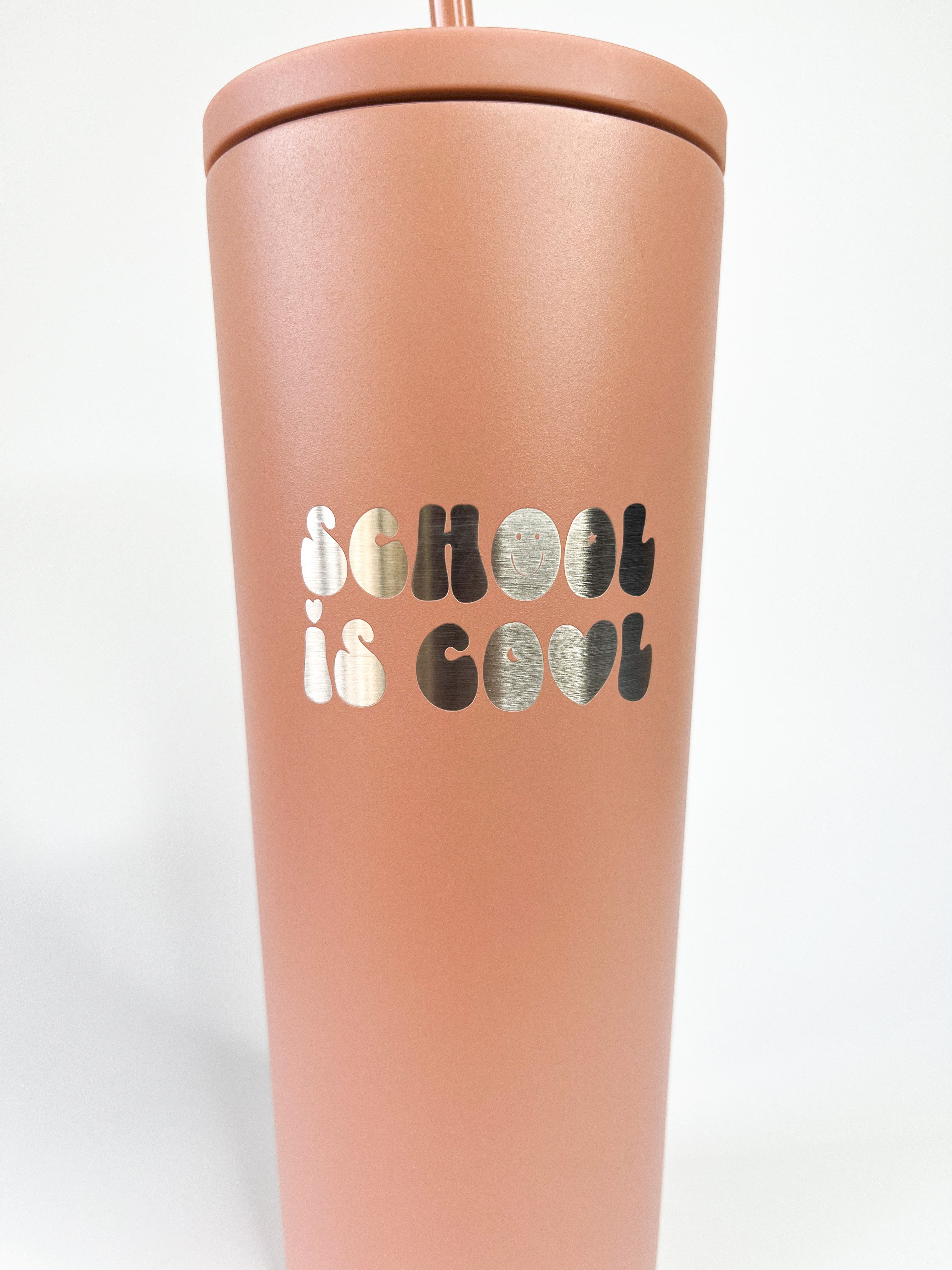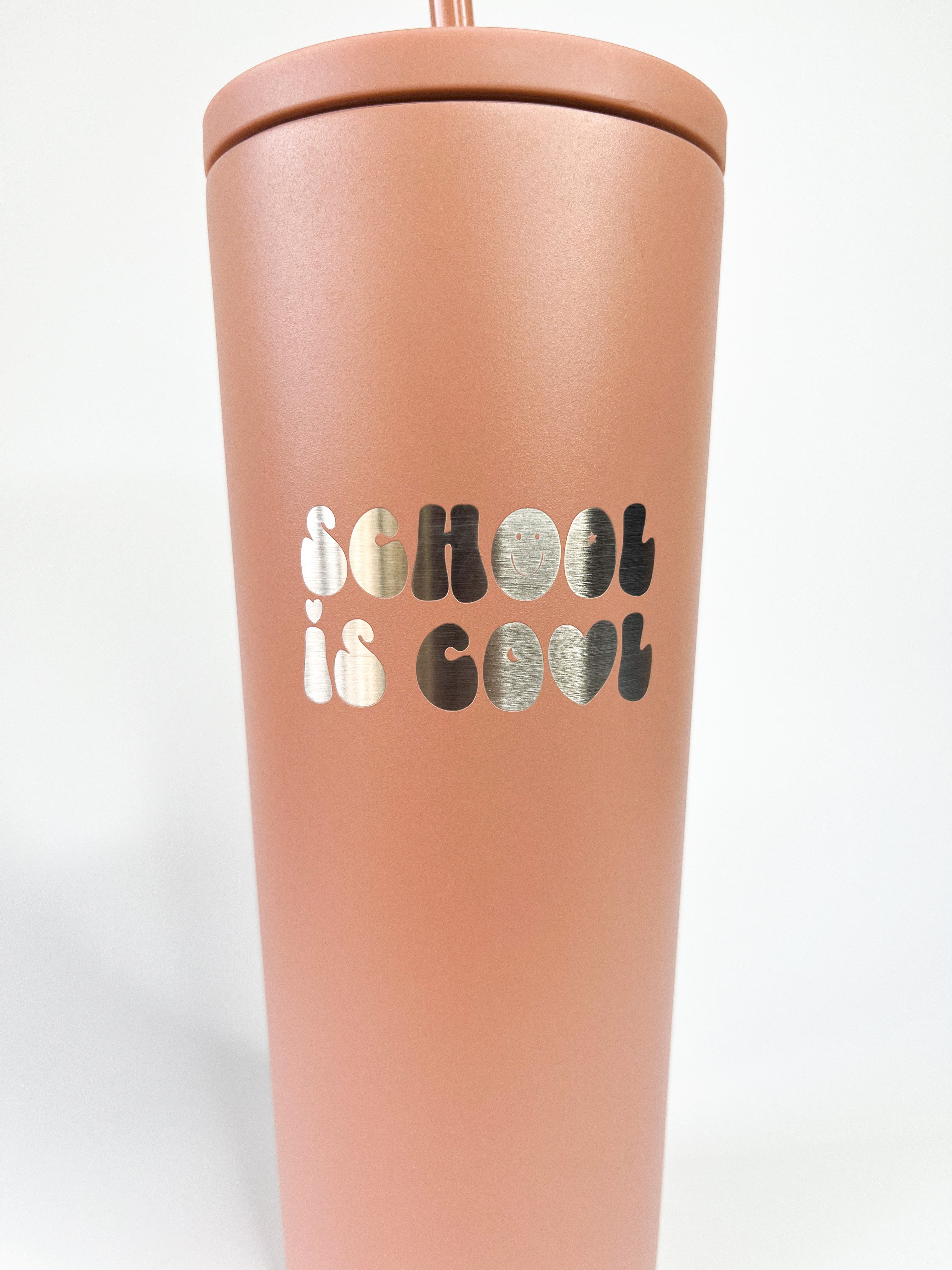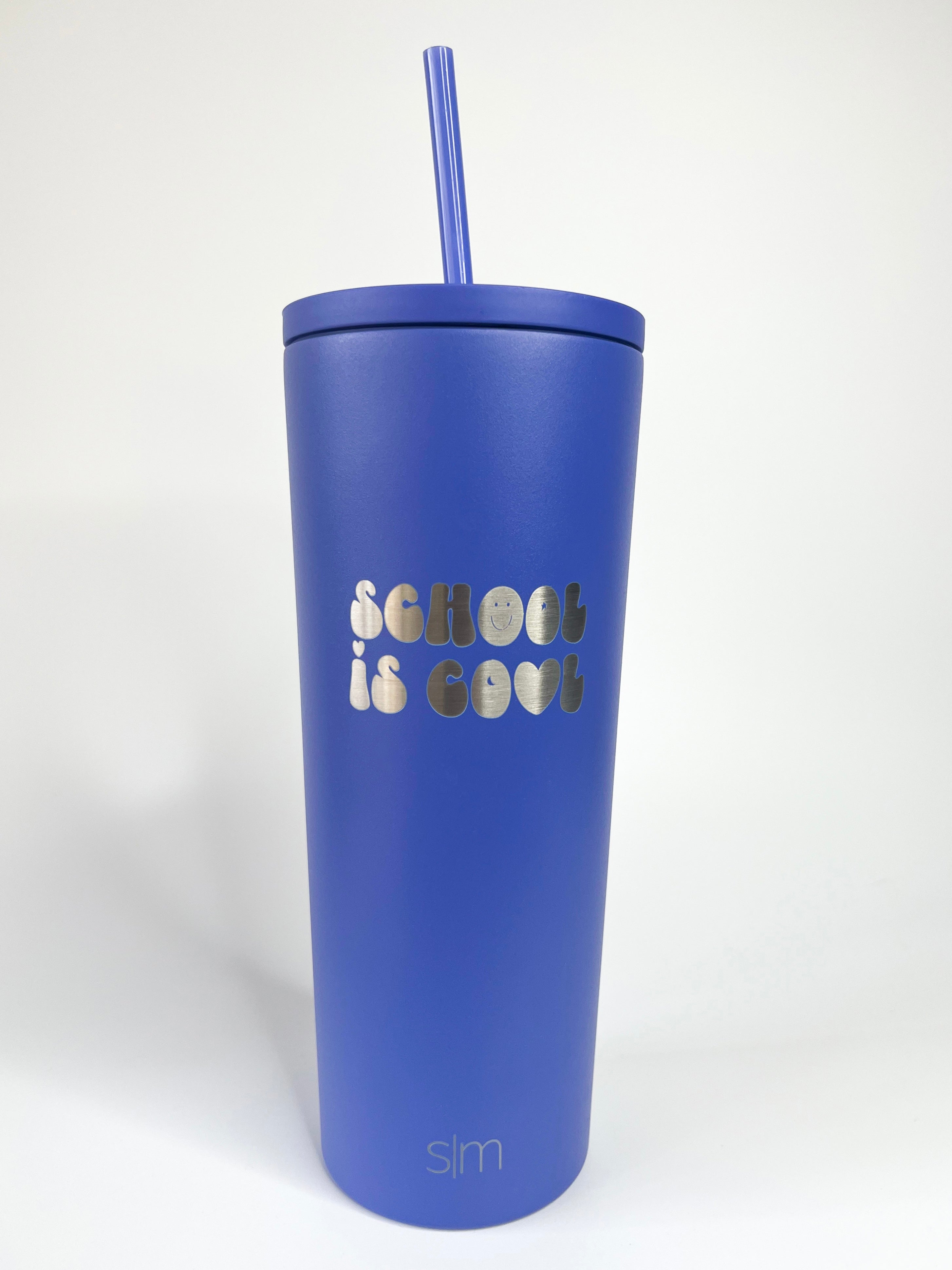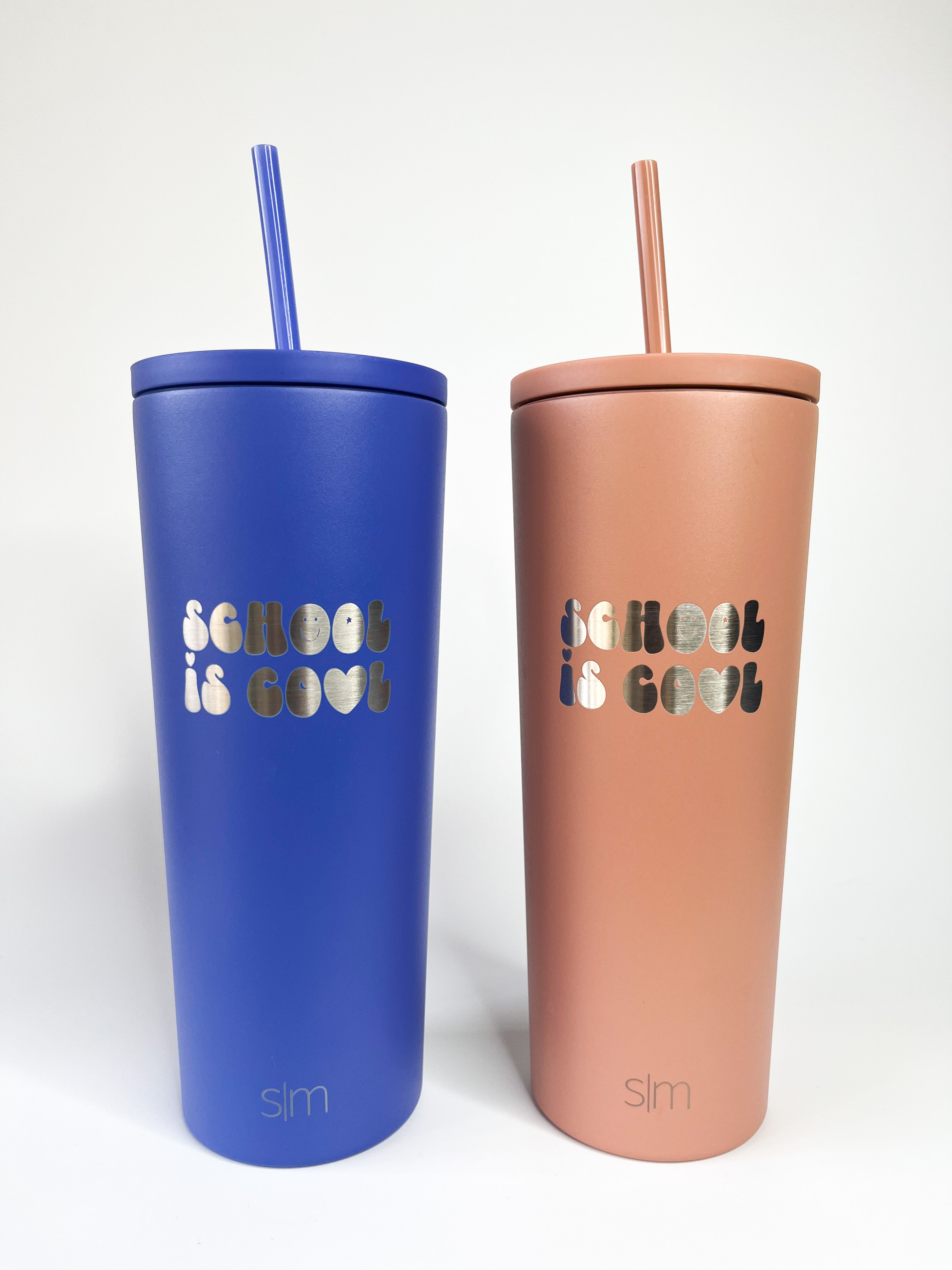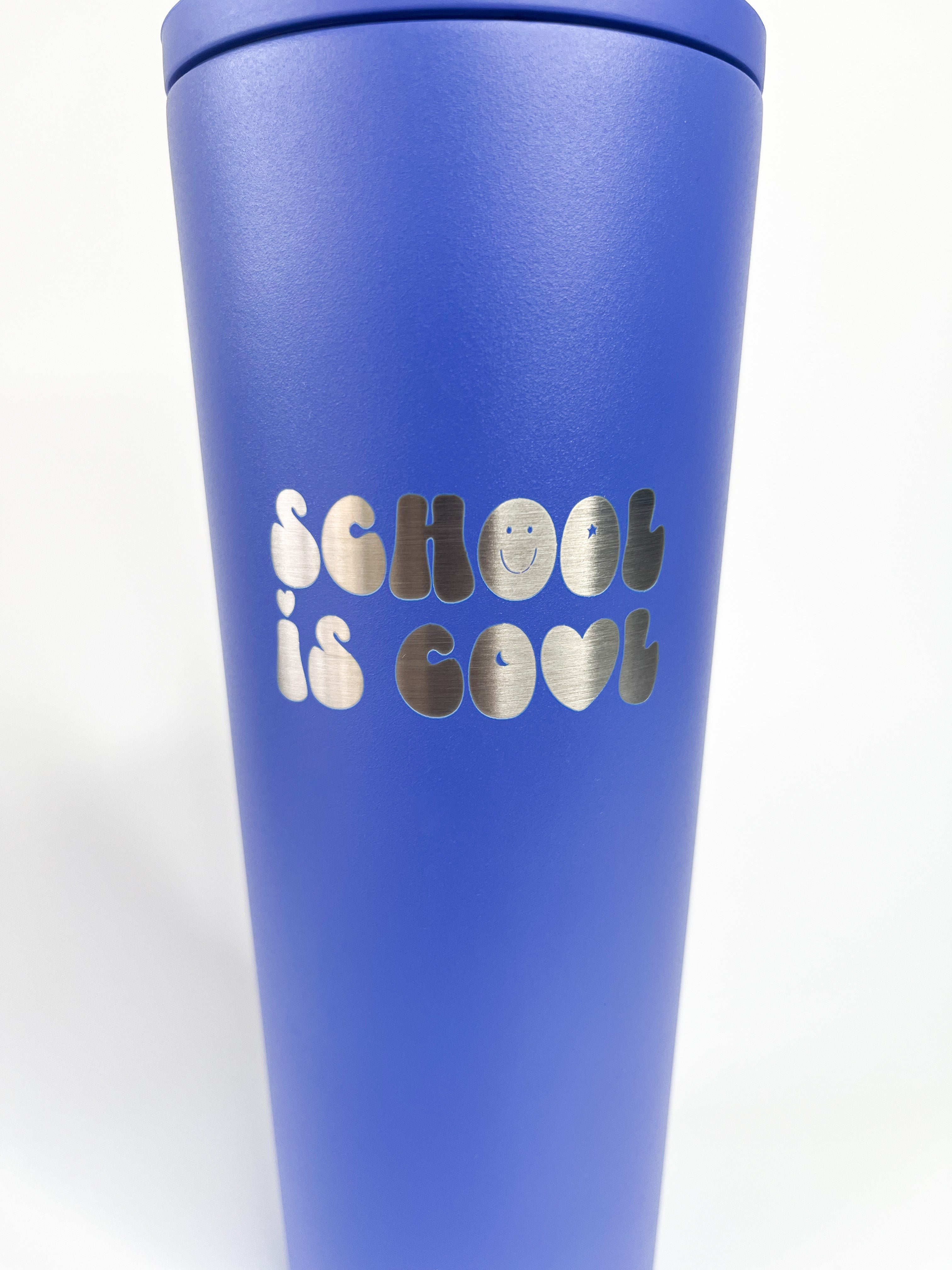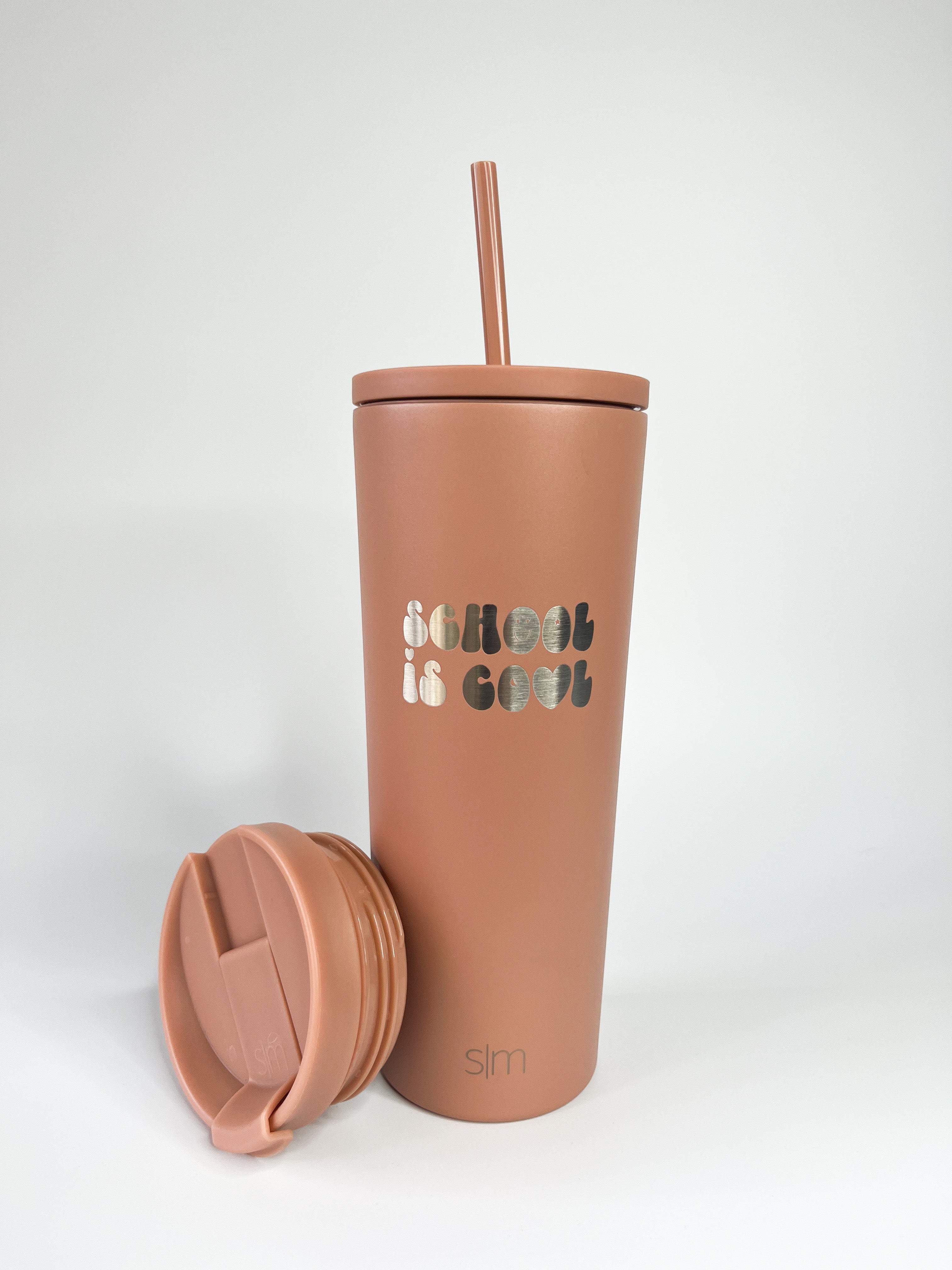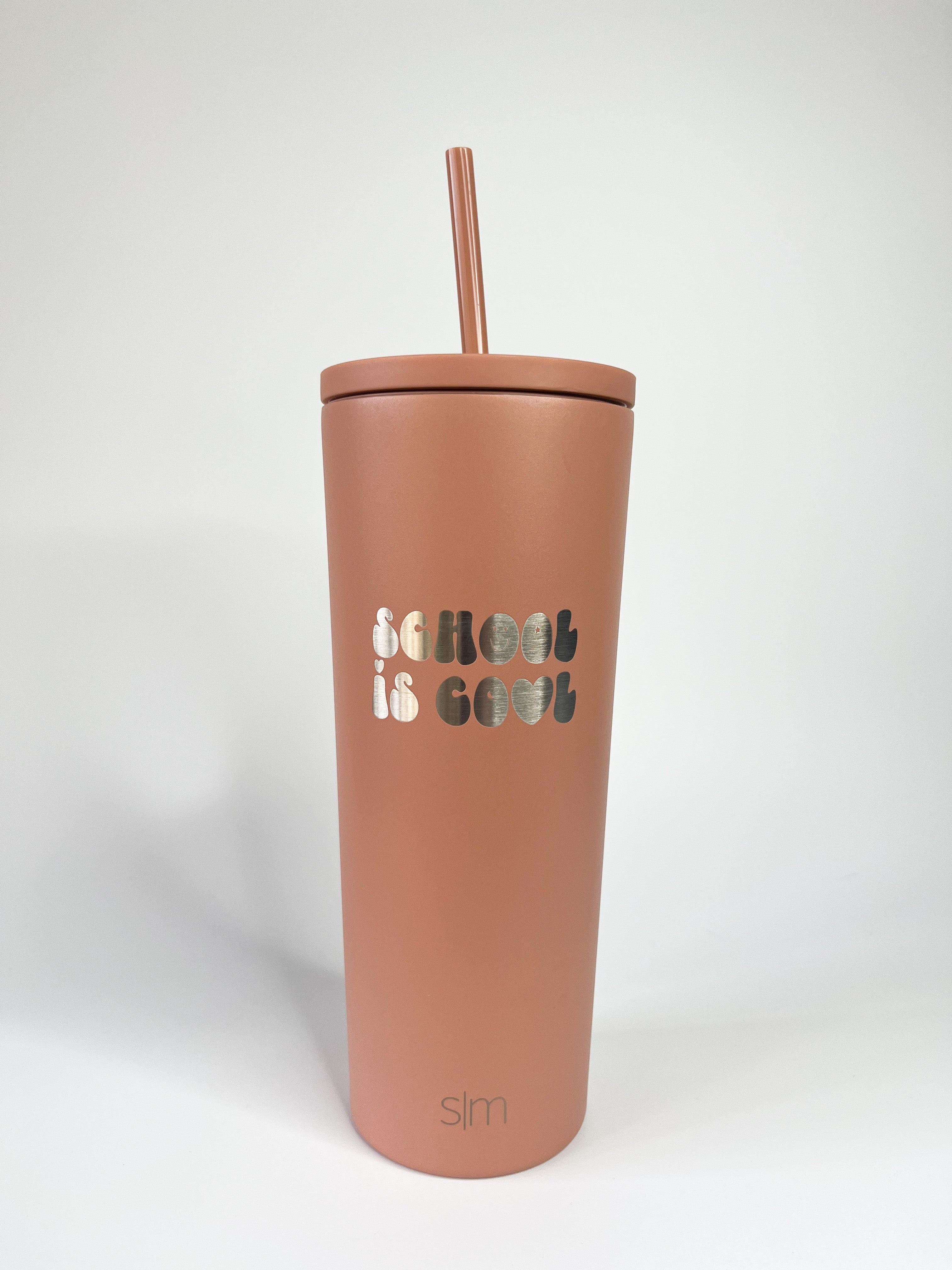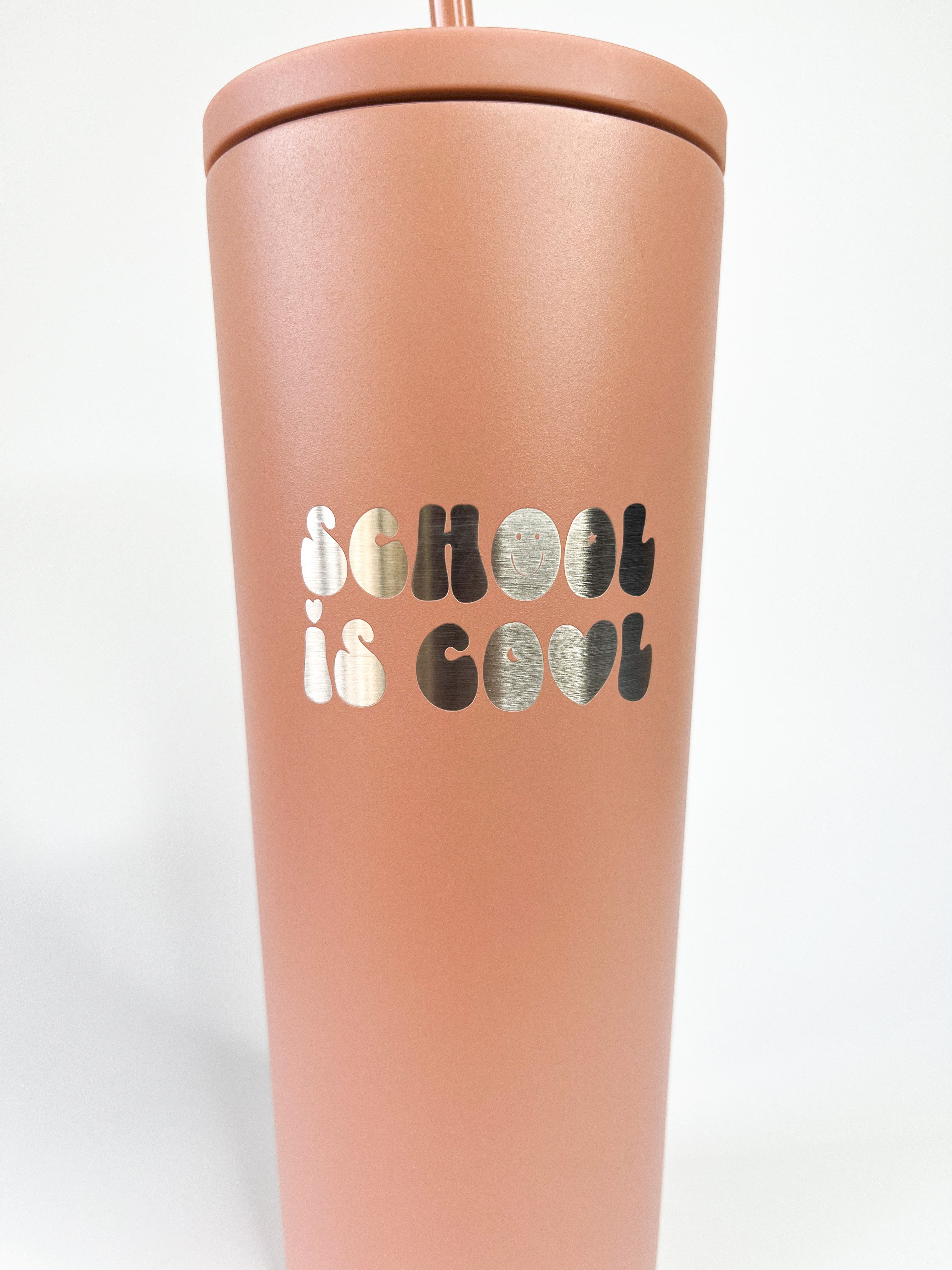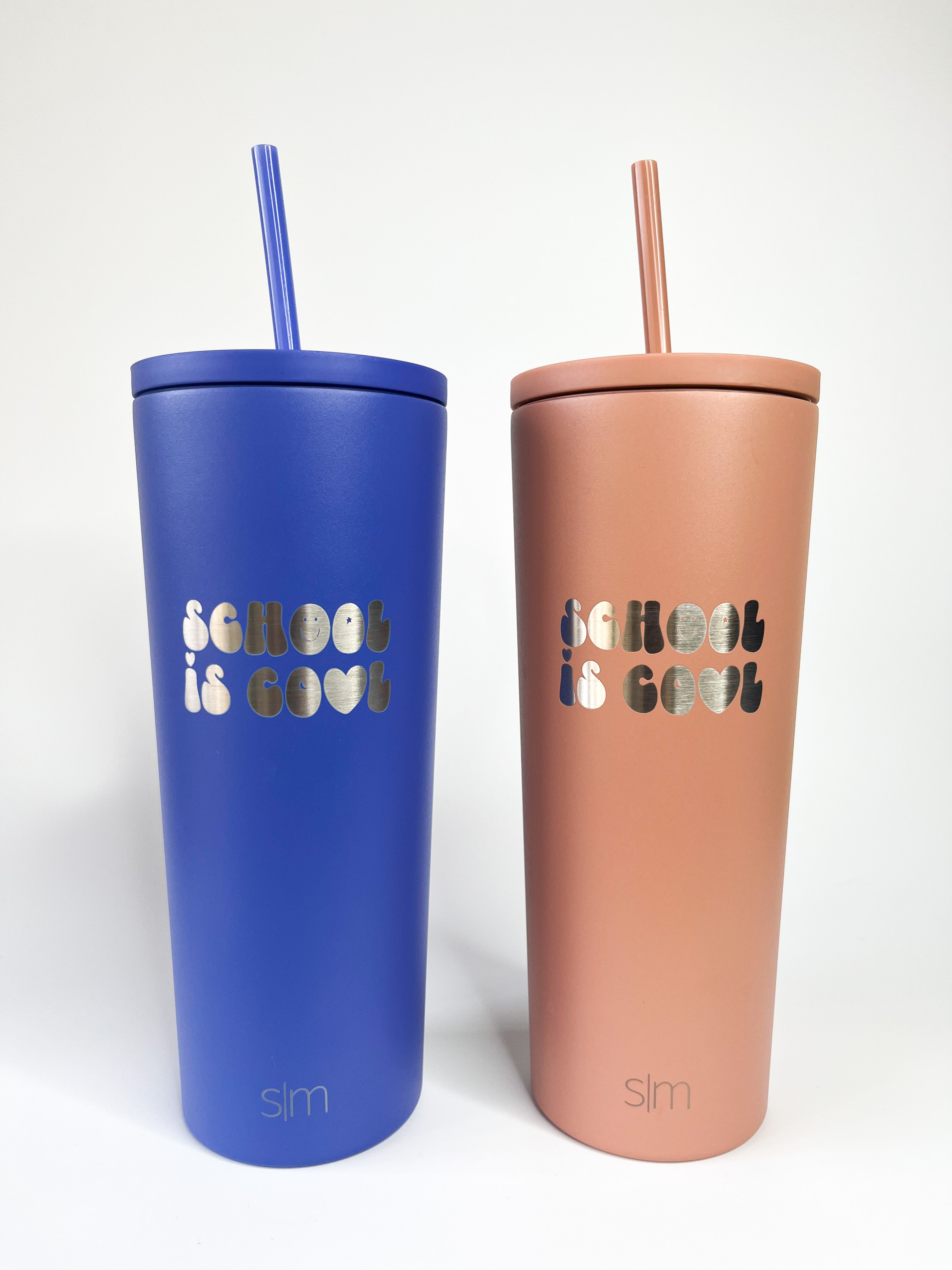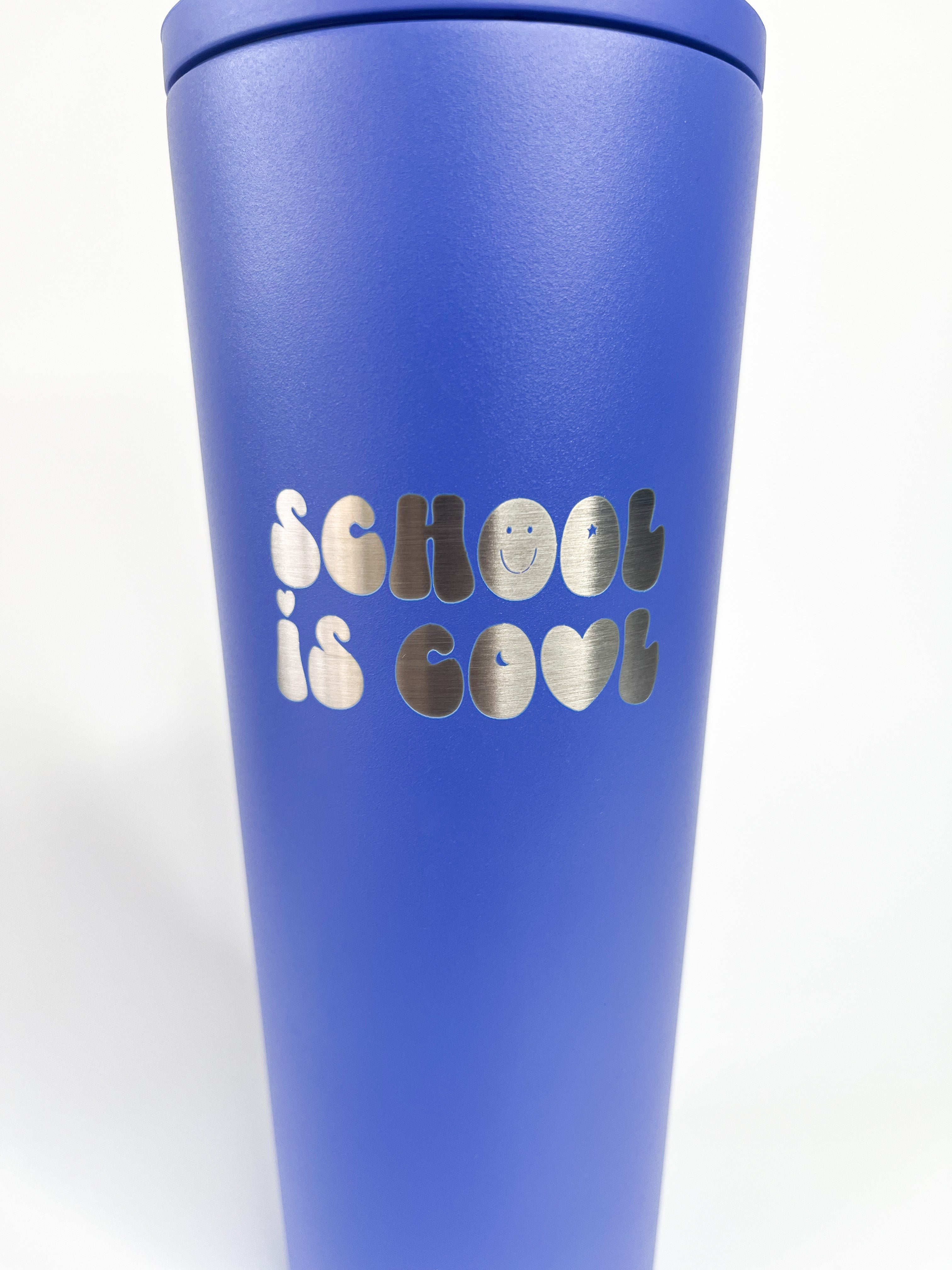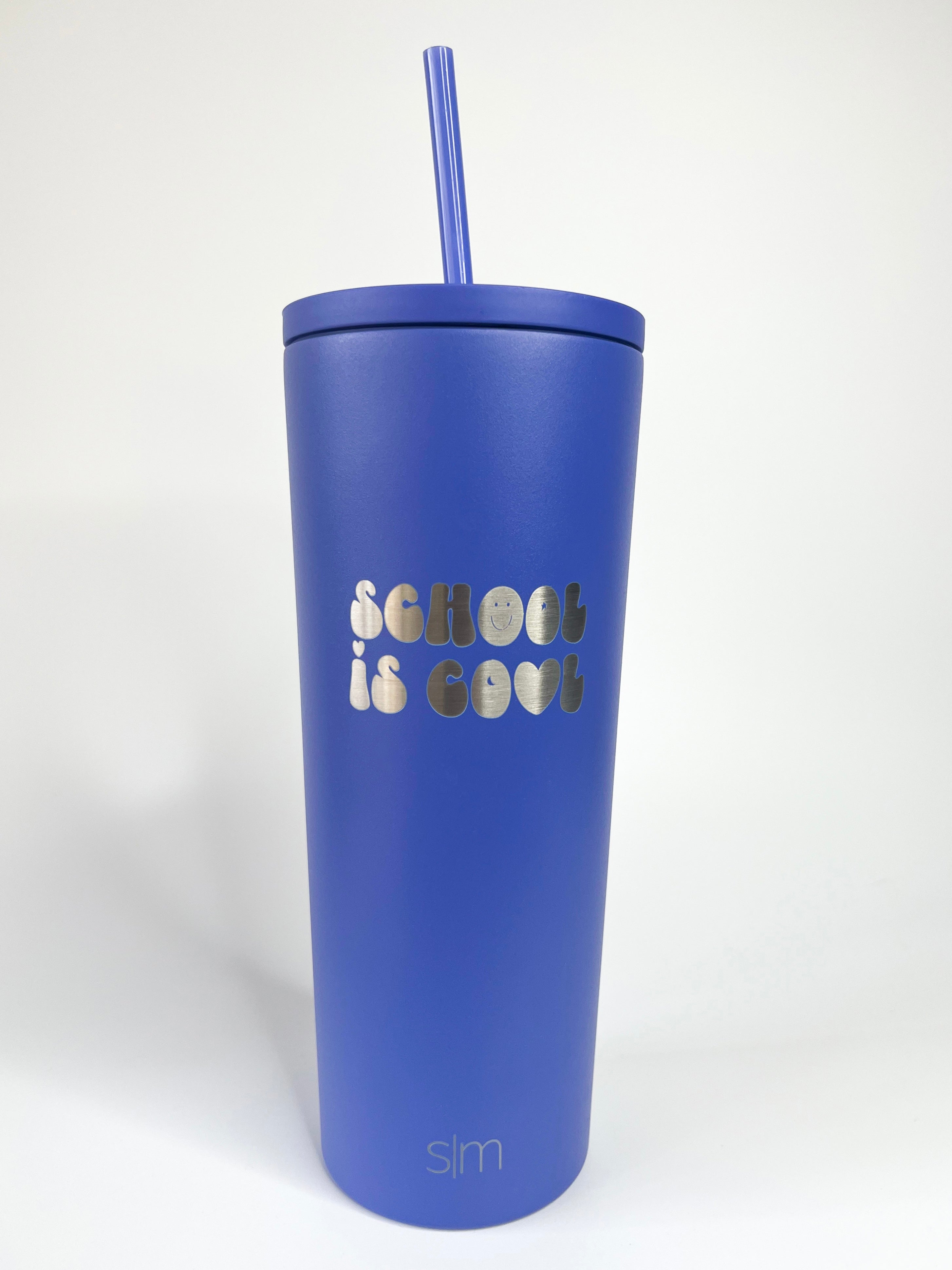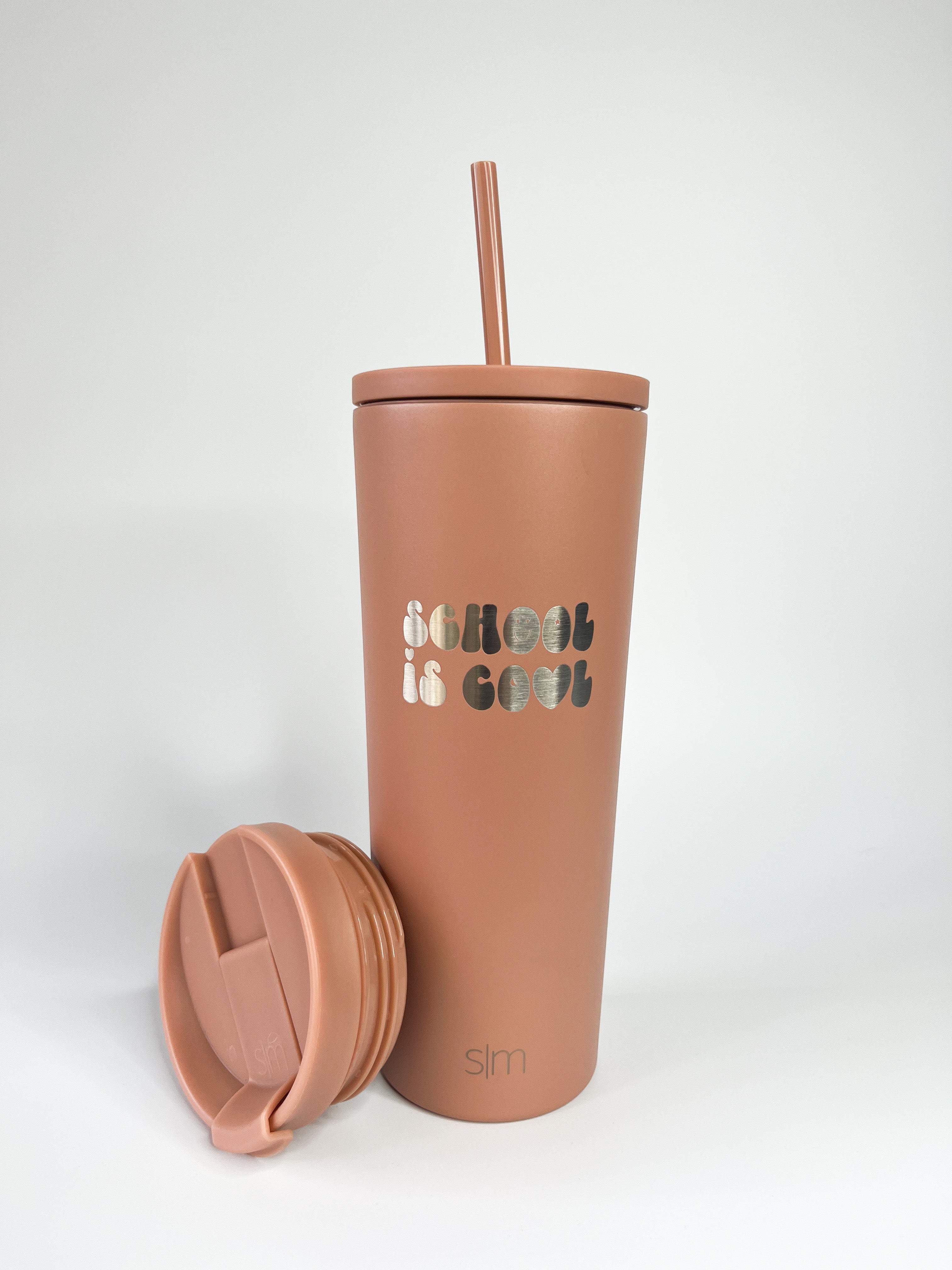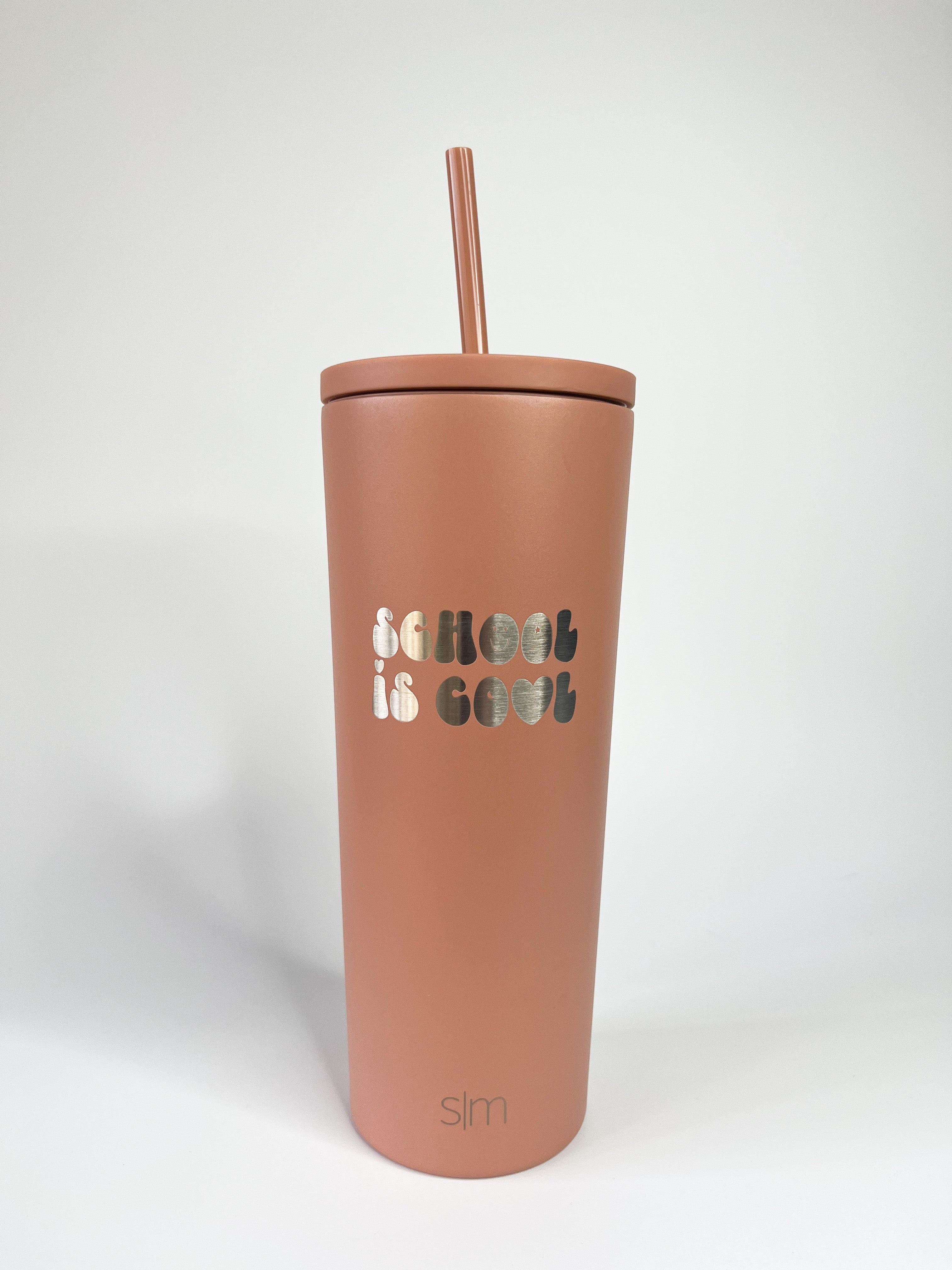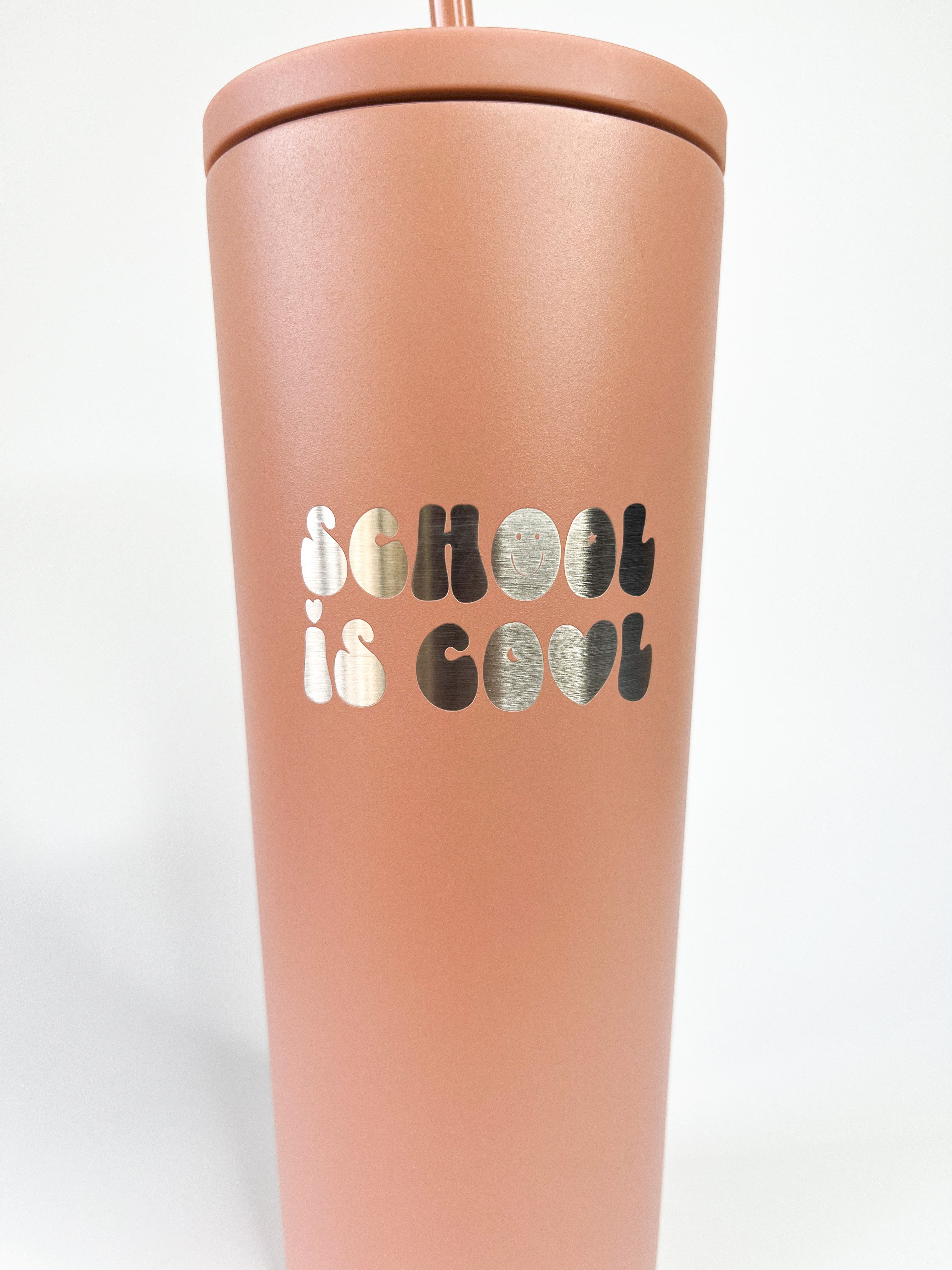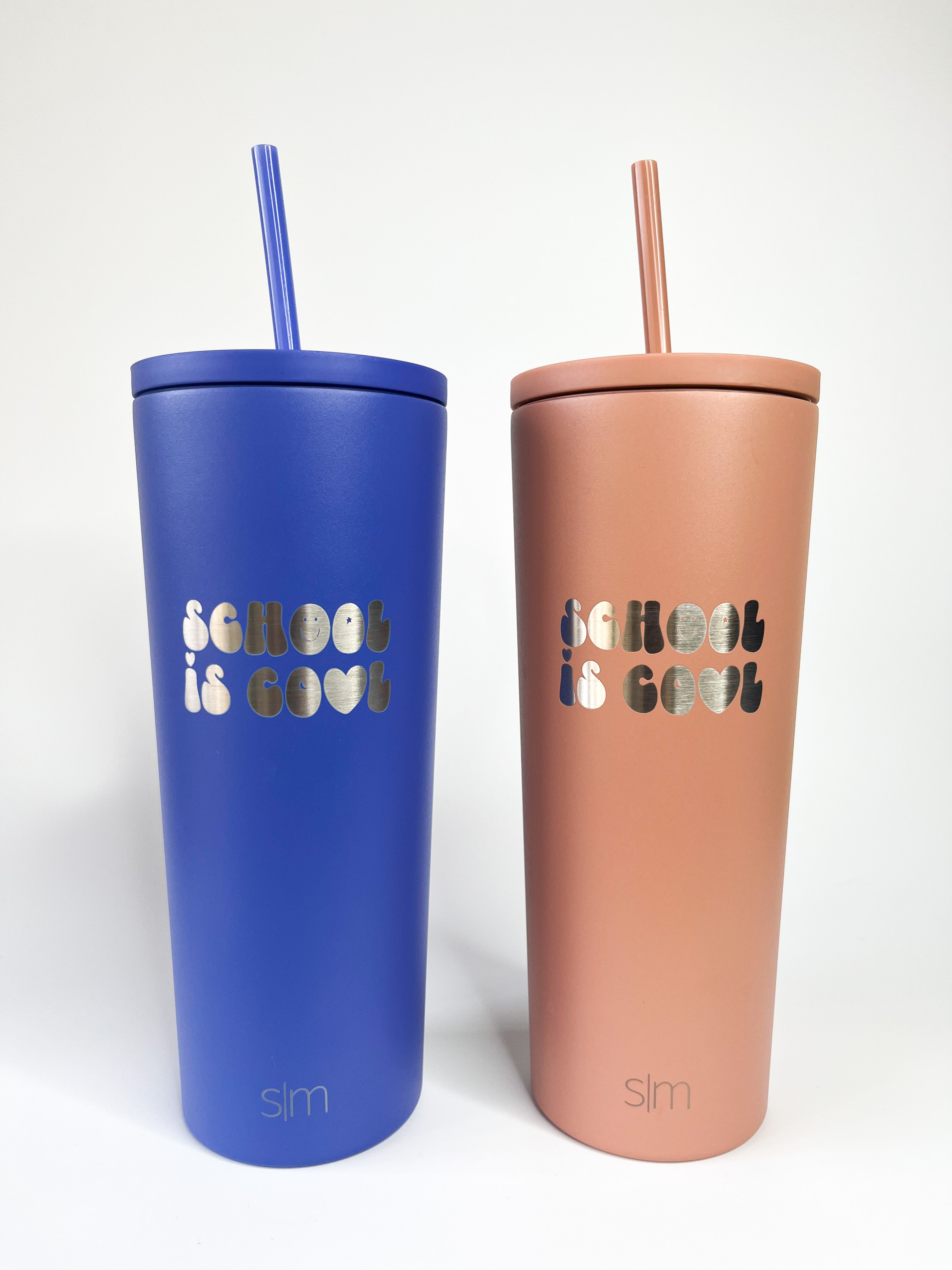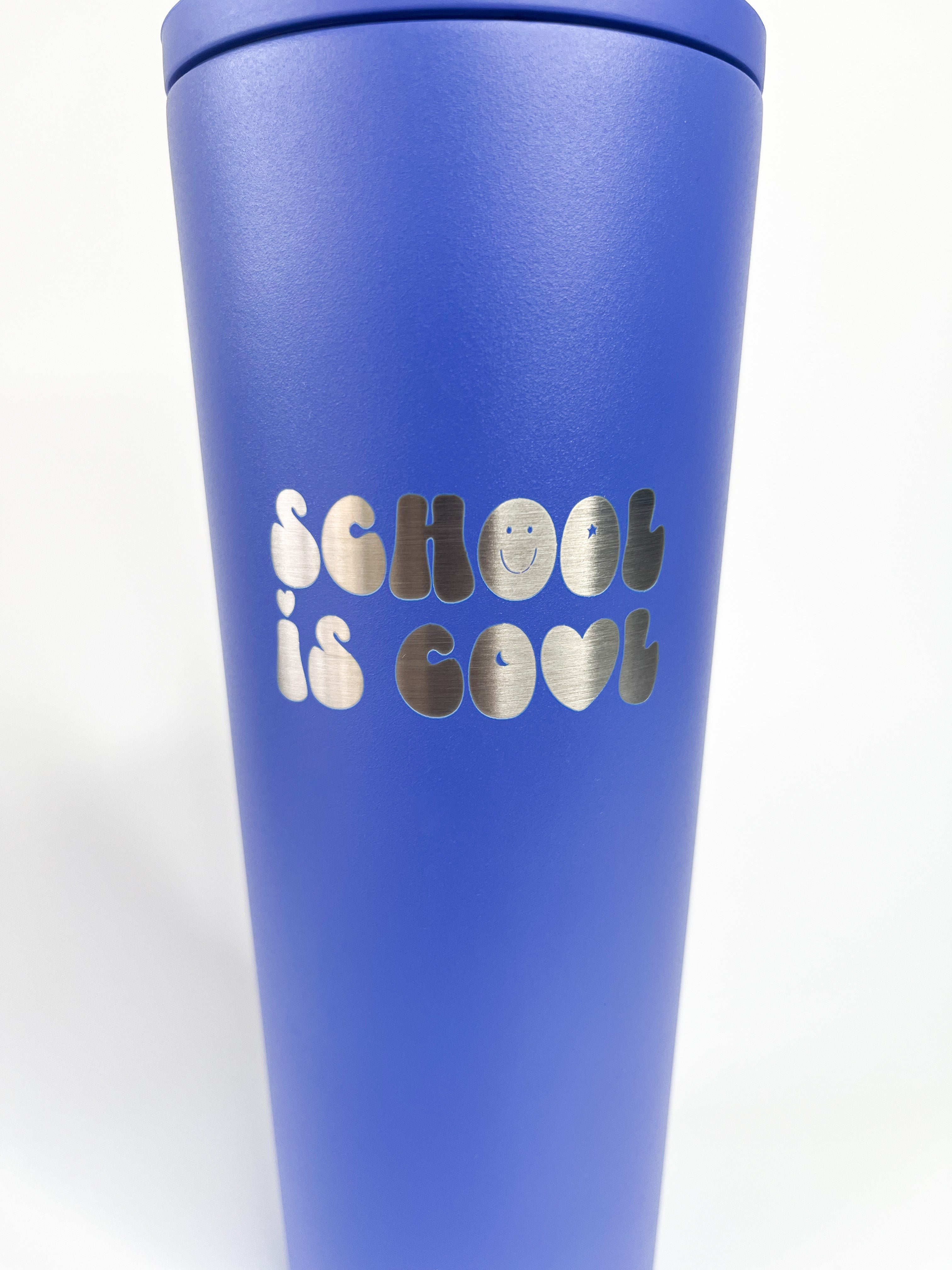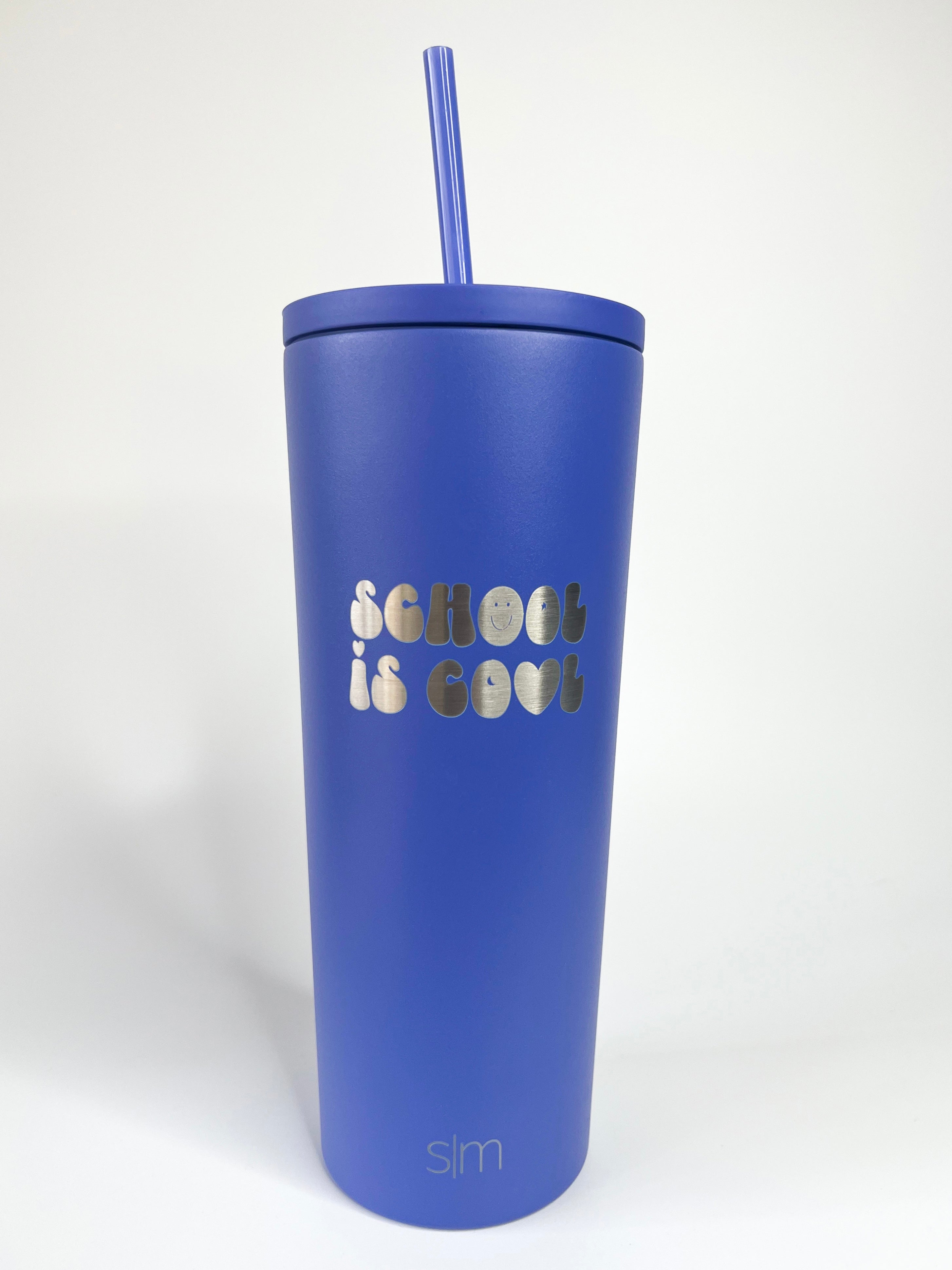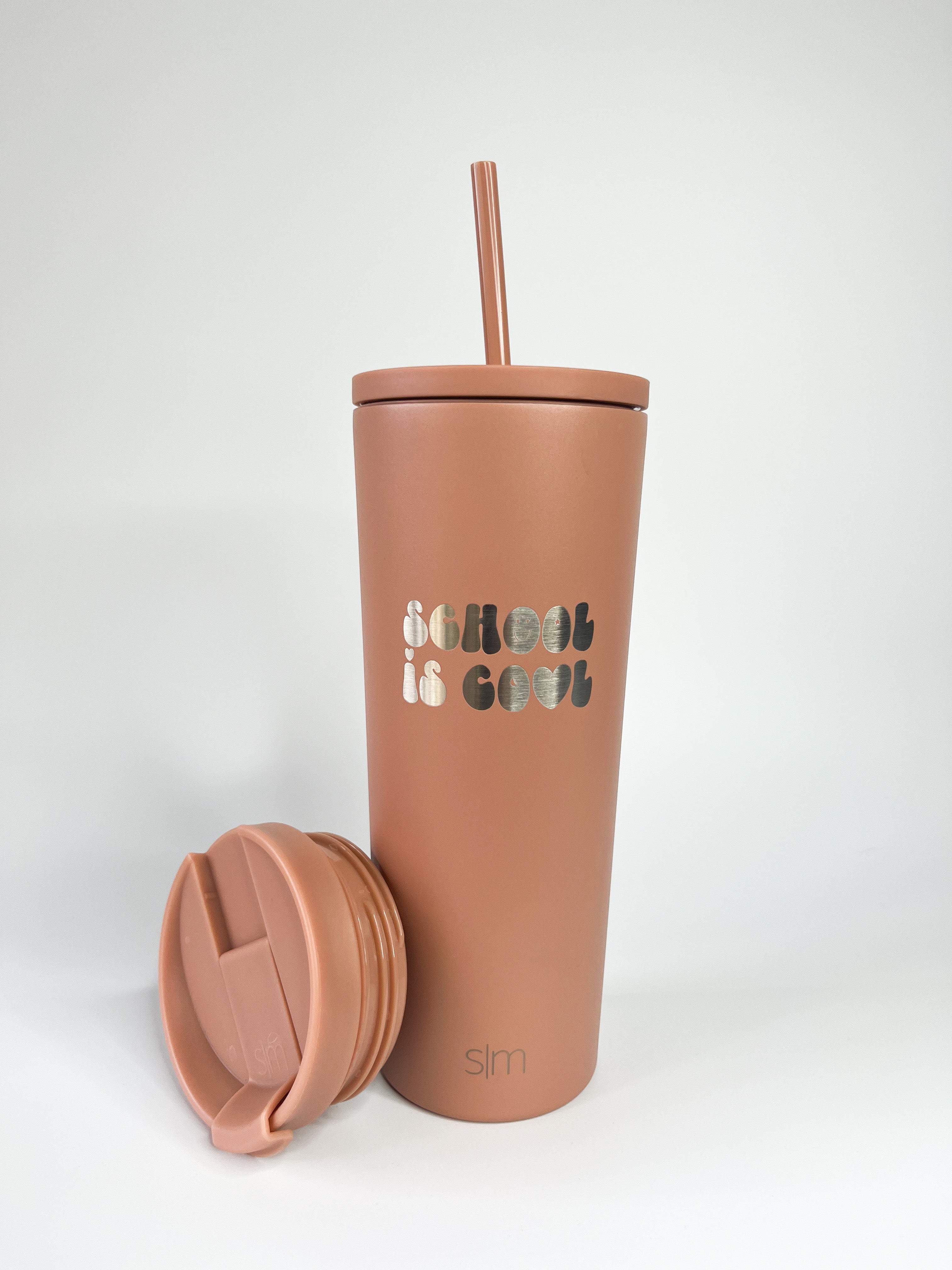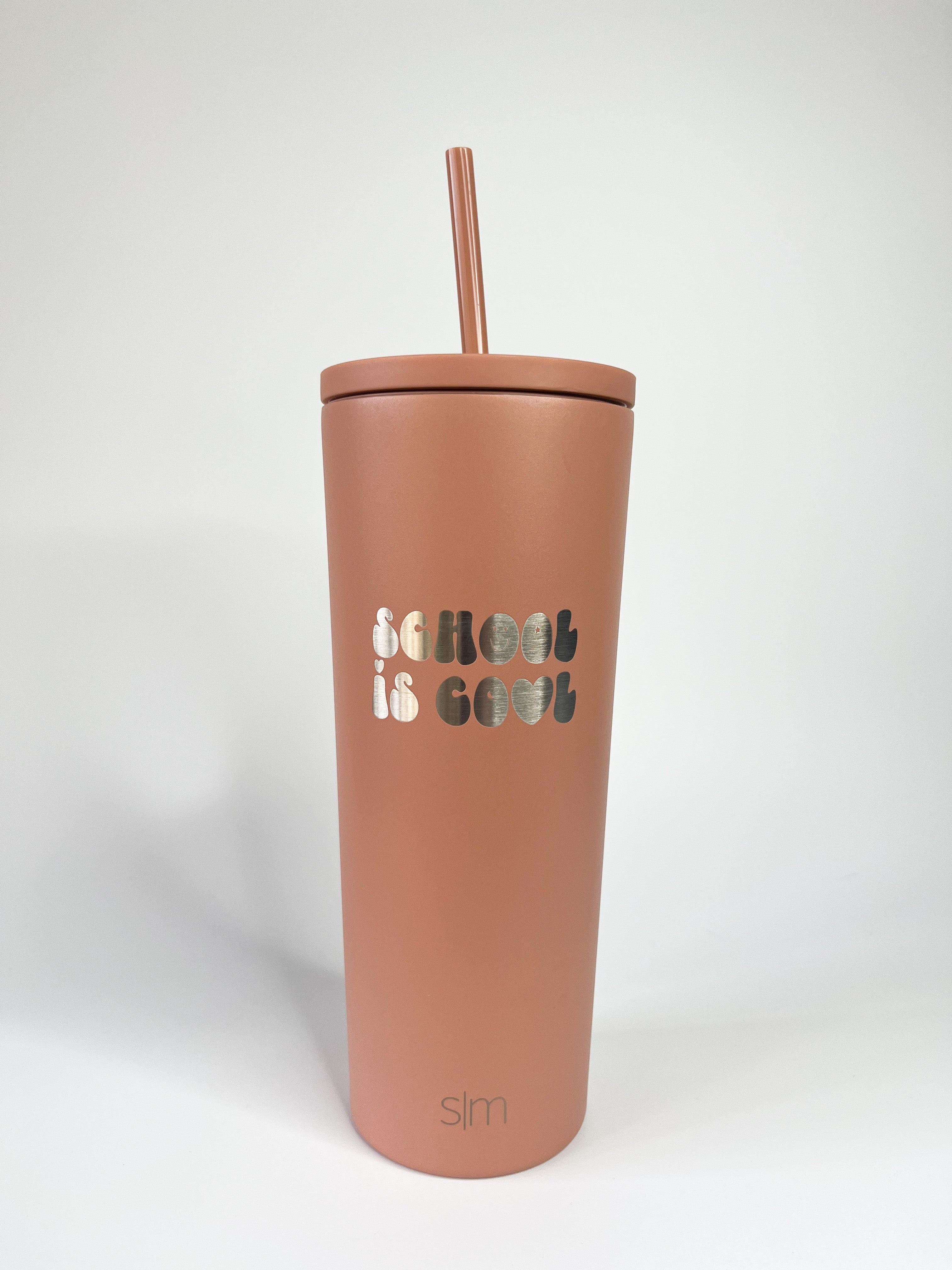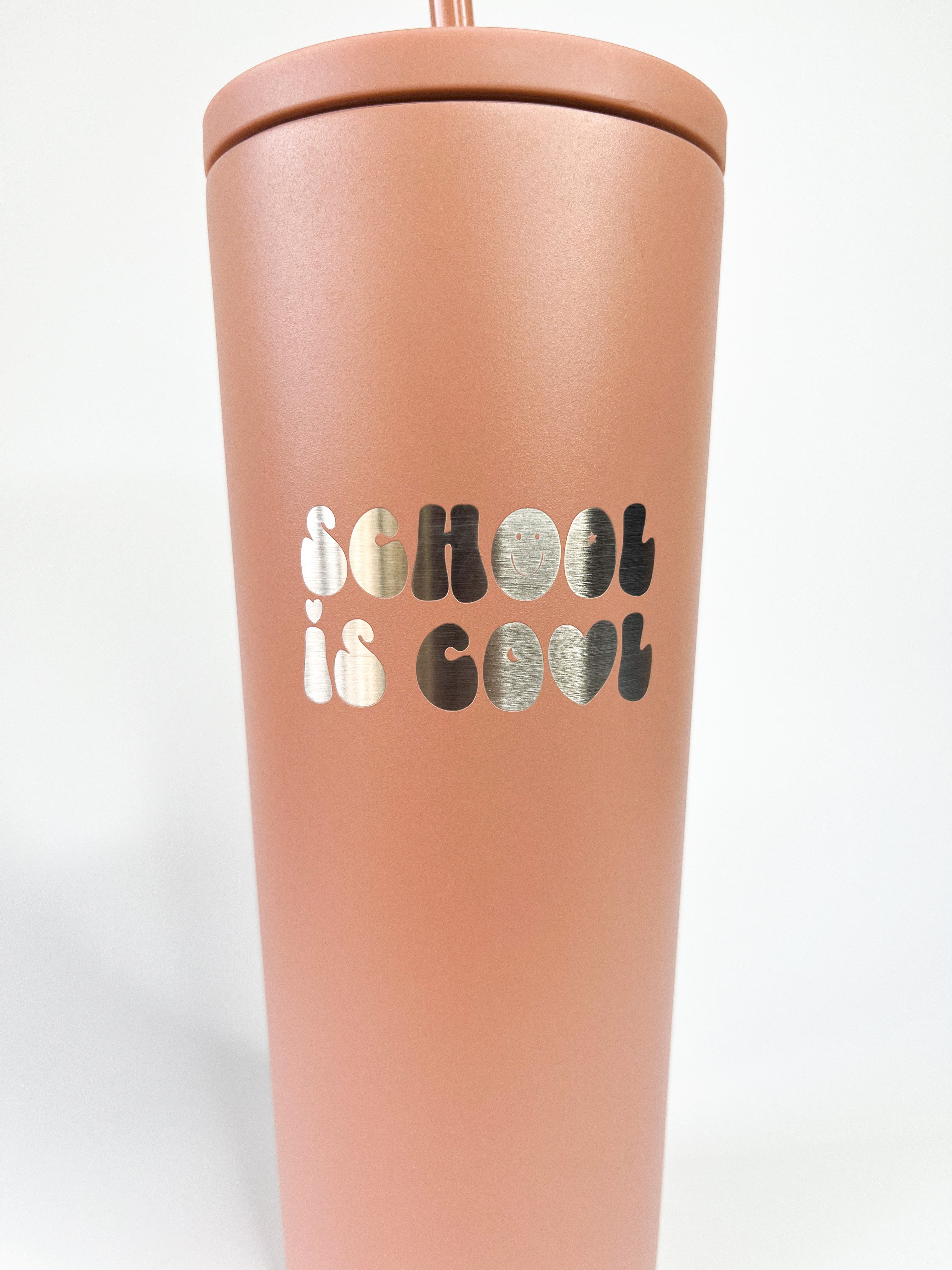 School is Cool 24oz Tumbler
Introducing our stylish and practical 24 oz tumbler, available in two gorgeous colors: mauve and purple. This tumbler is perfect for anyone who wants to keep their drinks hot or cold while on the go.
The playful and fun "School is Cool" design on the Simple Modern tumbler adds a touch of personality to your beverage container. Whether you're heading to class, work, or a picnic, this tumbler is the perfect accessory to show off your school spirit.
The tumbler is designed to keep your drinks at the perfect temperature for hours. It can keep your drinks hot for up to 12 hours or cold for up to 24 hours, making it the ideal choice for those who need their drinks to stay at their desired temperature for an extended period.
This tumbler is also cupholder friendly, which means you can take it with you in the car, to work, or anywhere else you go without worrying about it taking up too much space.
The tumbler comes with two lids - a straw lid and a flip lid - so you can choose the option that suits your needs. The straw lid is perfect for sipping your favorite drinks while the flip lid makes it easy to access your drink without having to remove the entire lid.
Overall, this 24 oz tumbler is the perfect choice for anyone who wants a stylish and functional container to keep their drinks hot or cold while on the go. With its "School is Cool" design, durable construction, and versatile lid options, this tumbler is sure to become your new favorite beverage container.