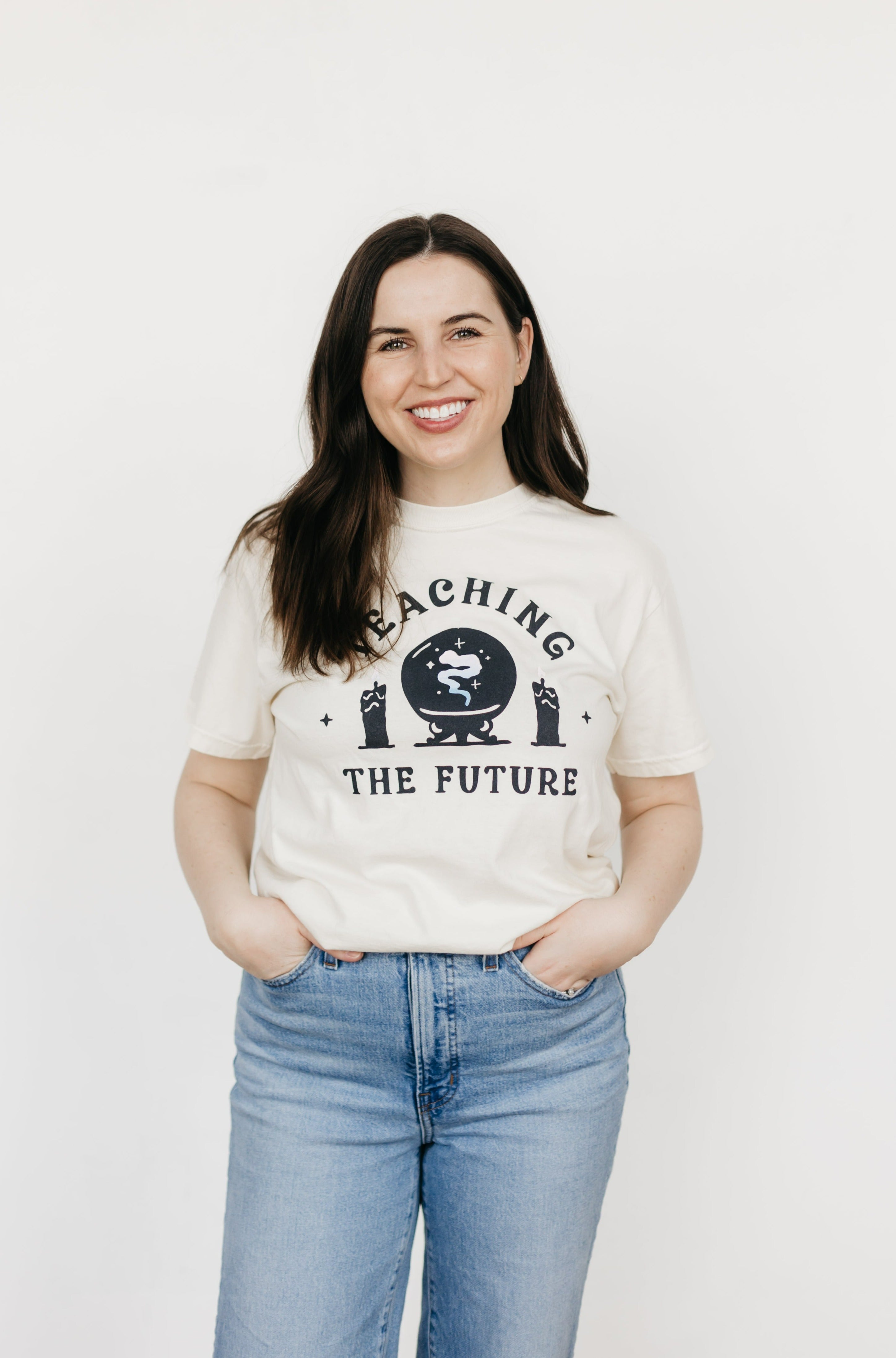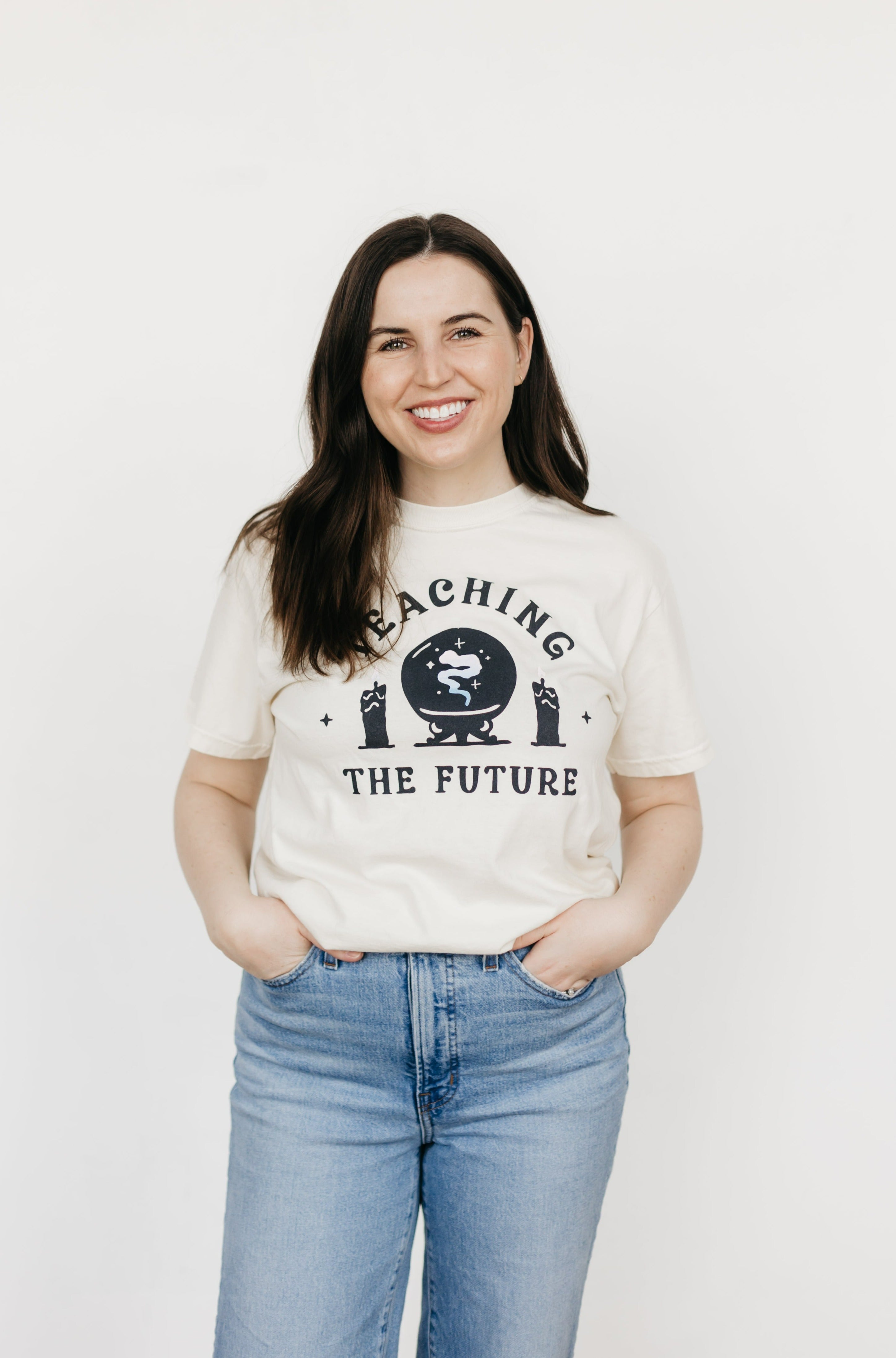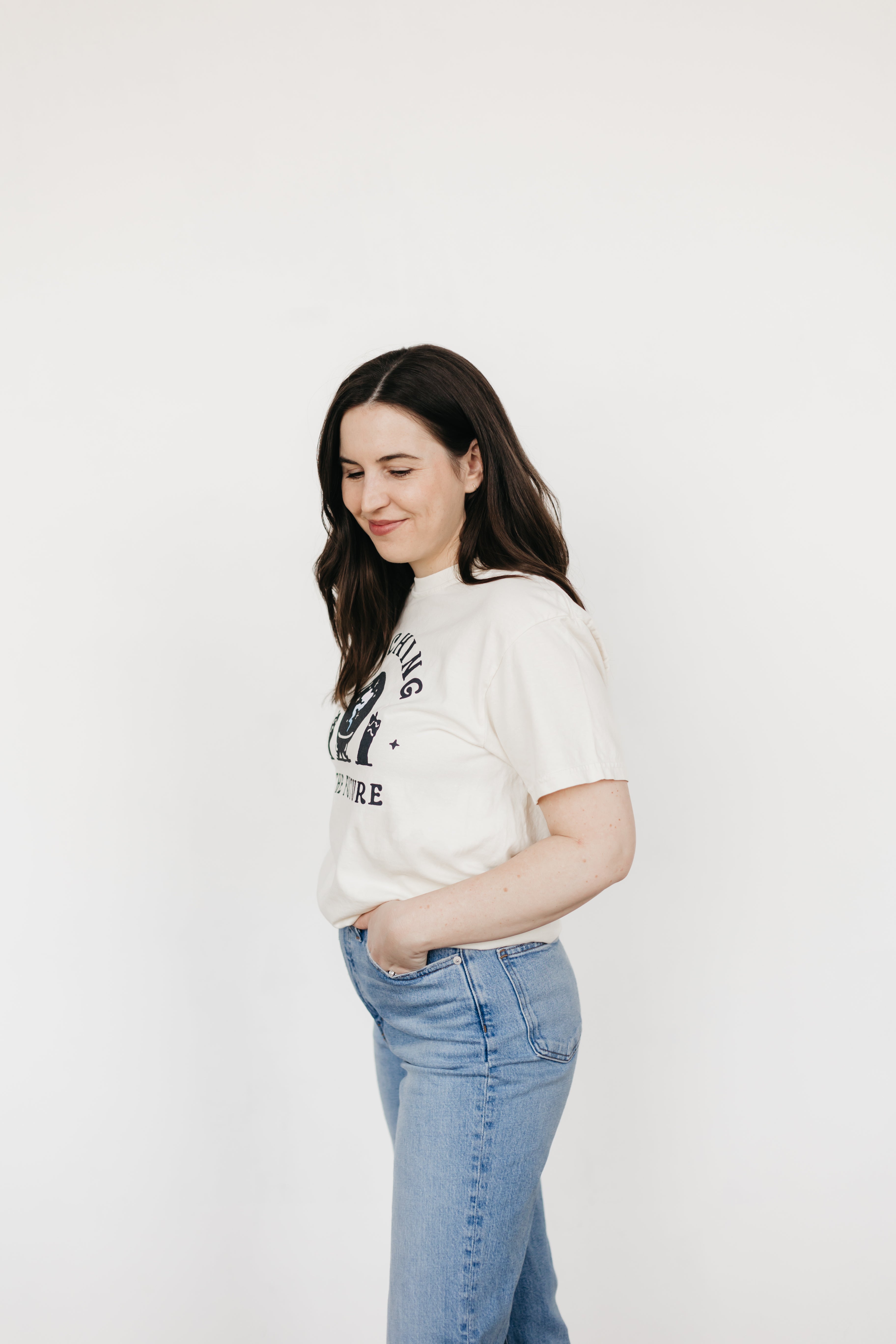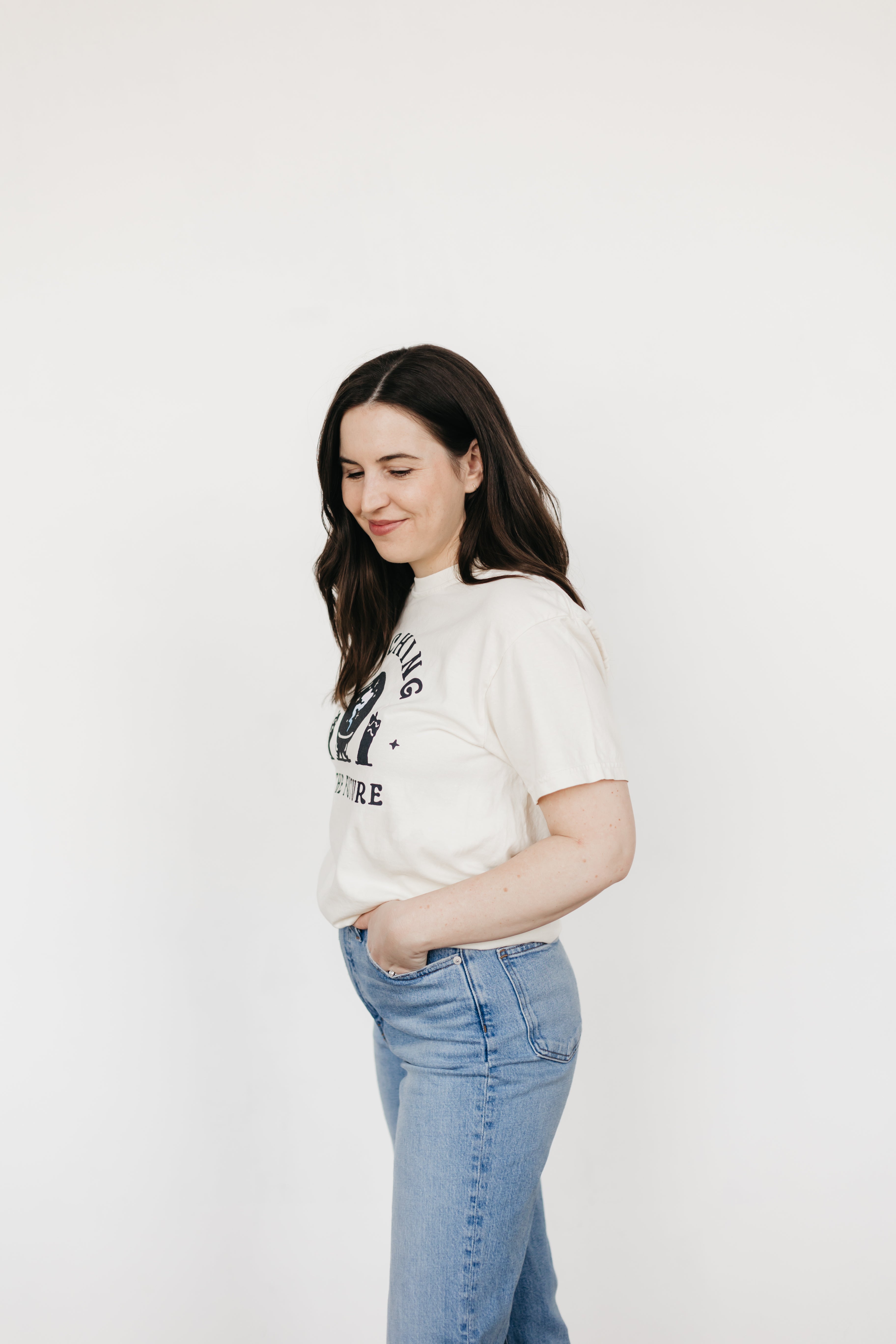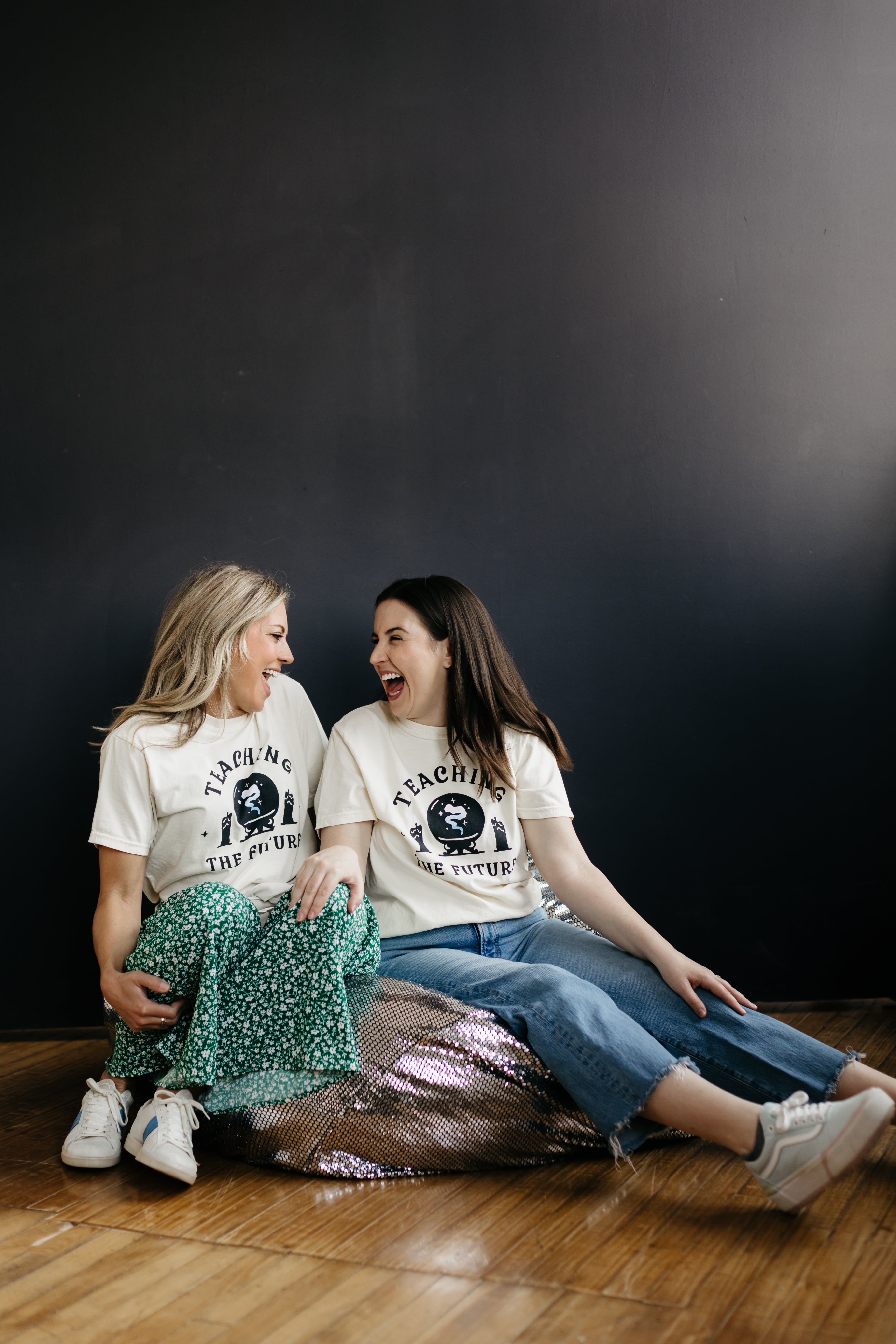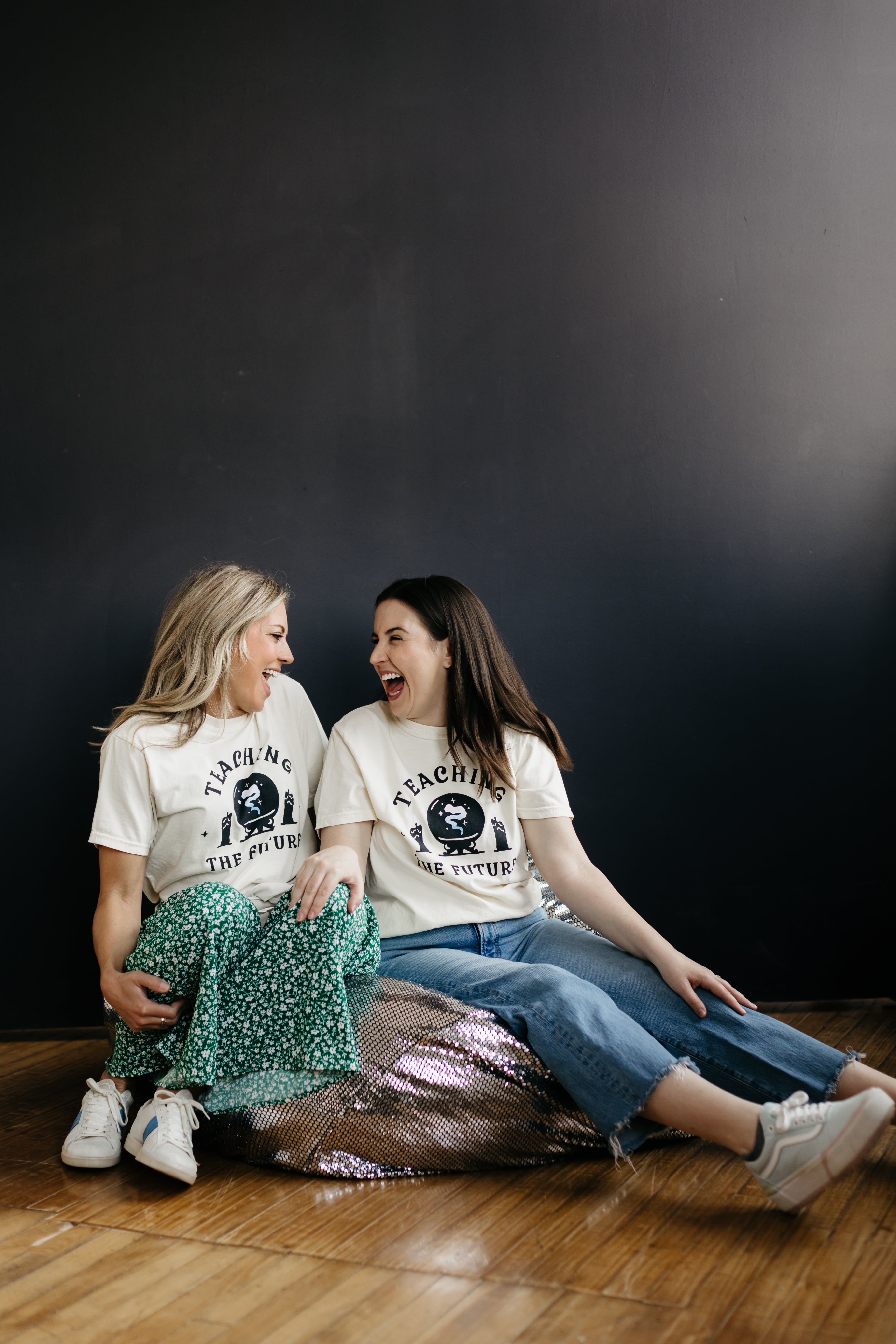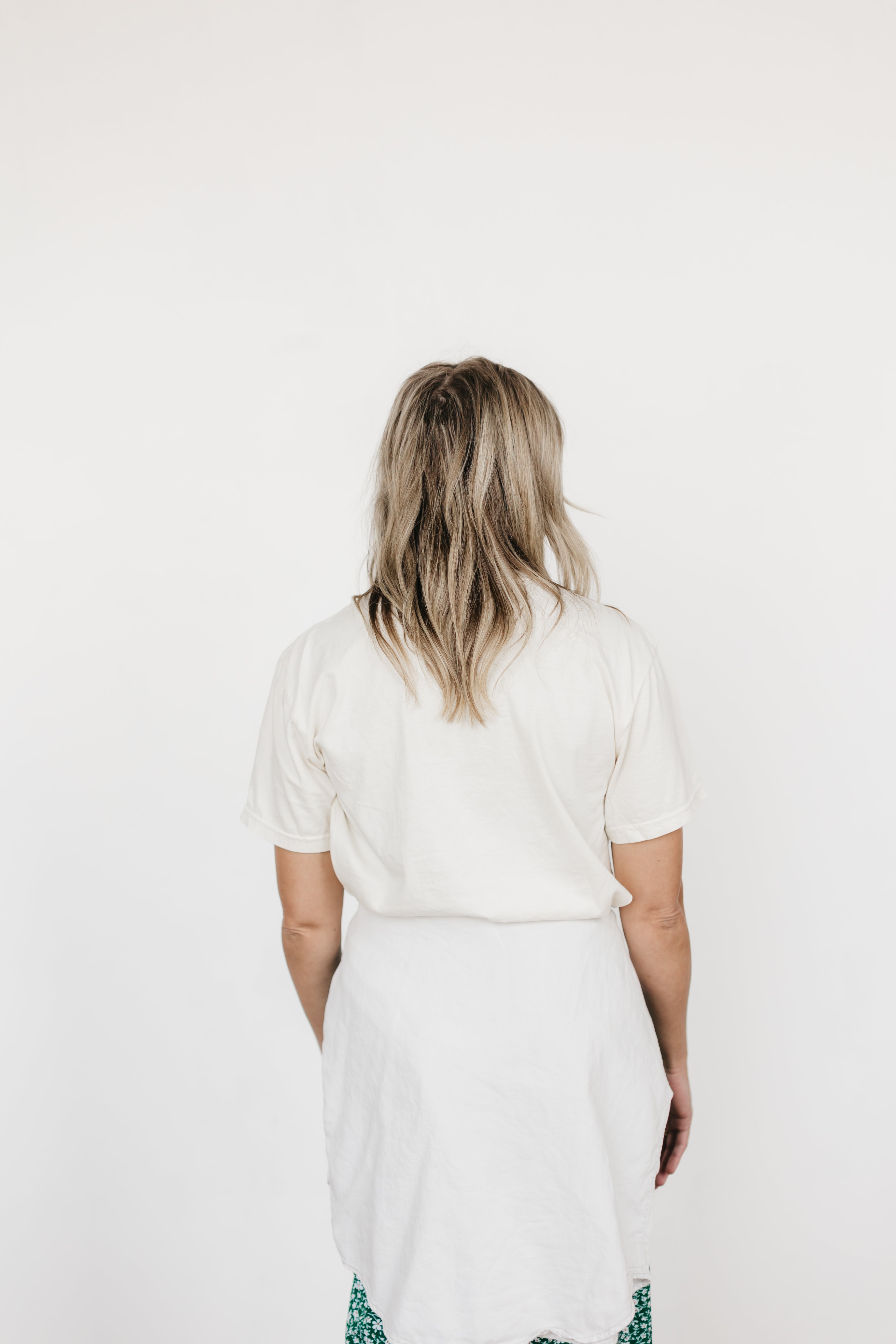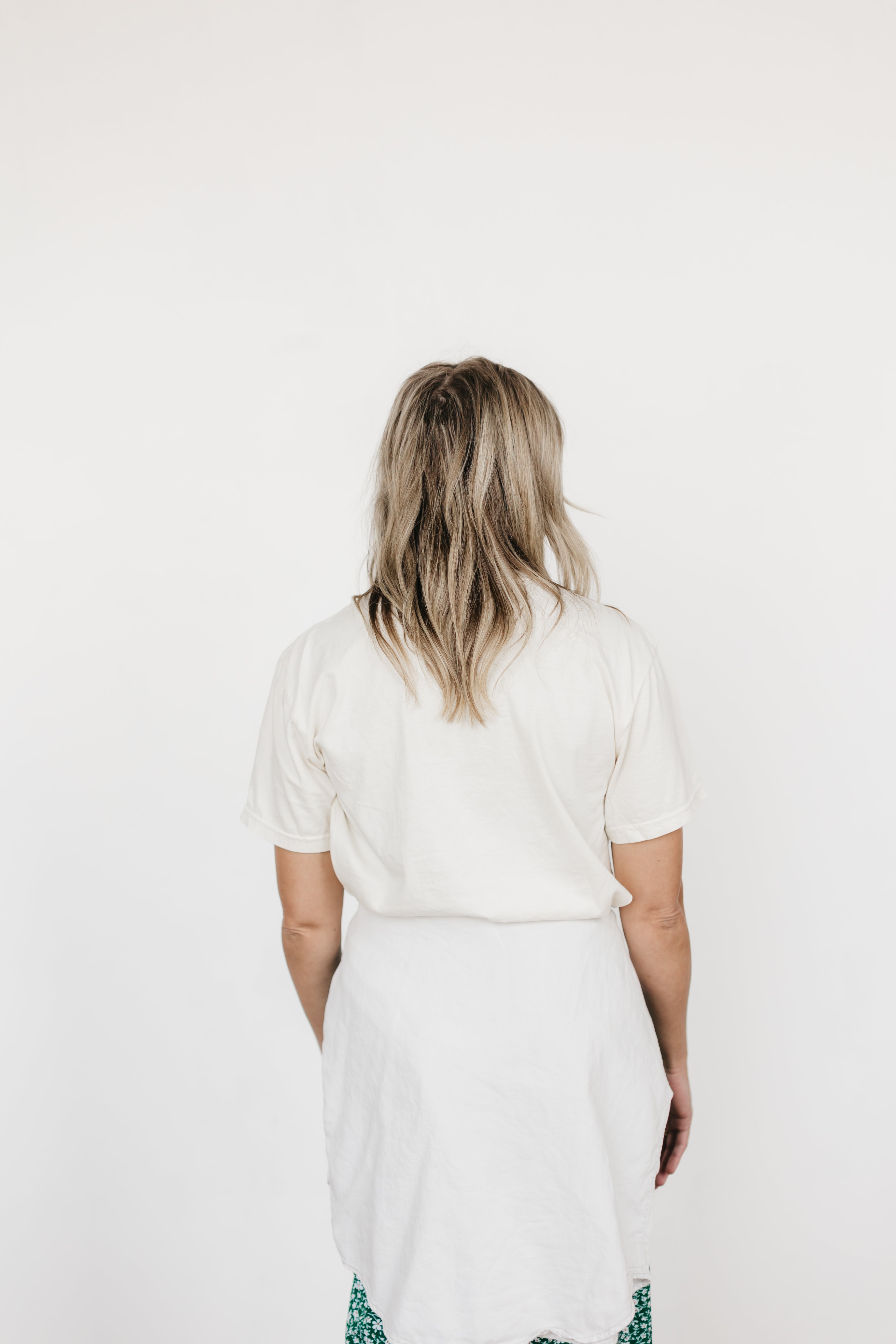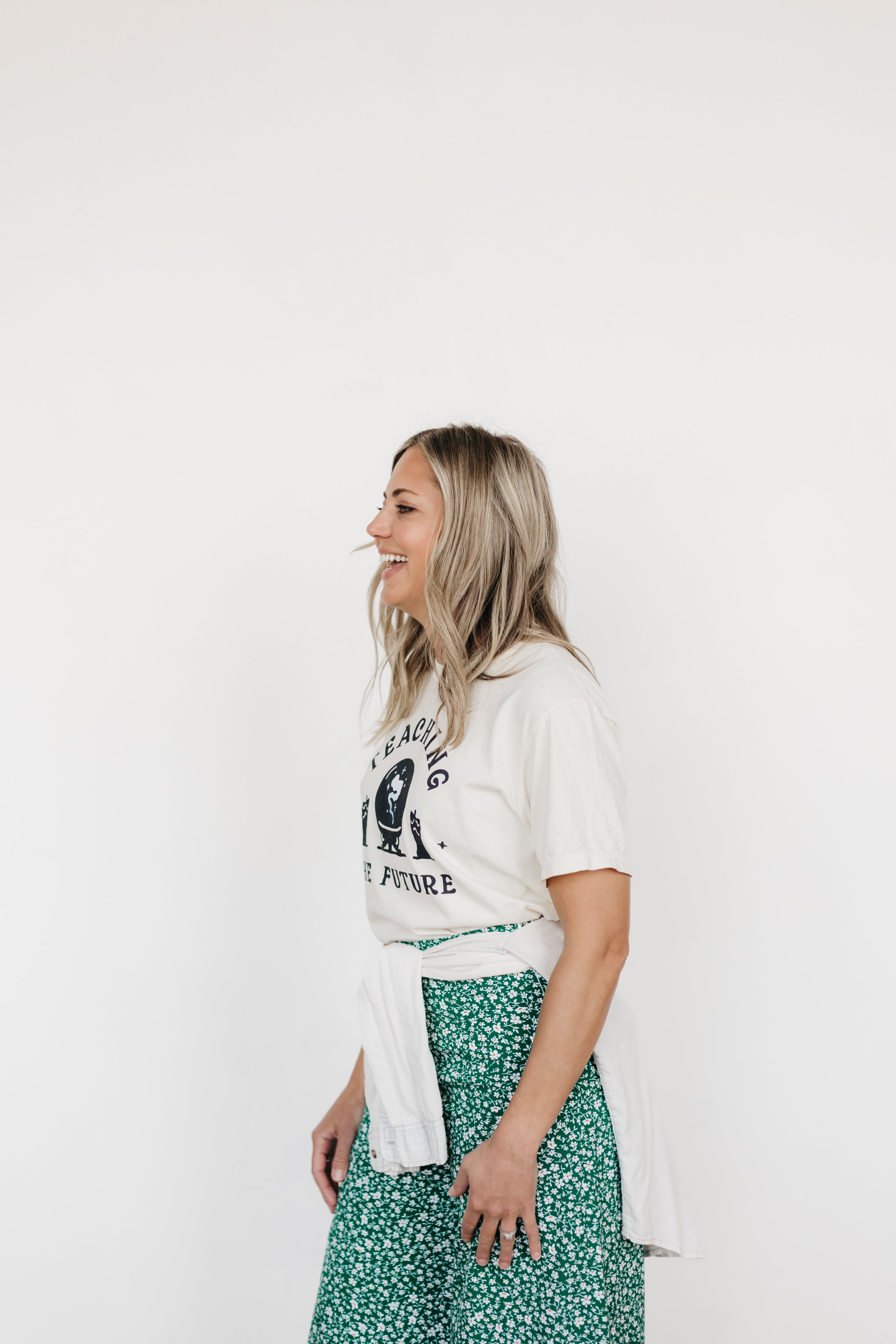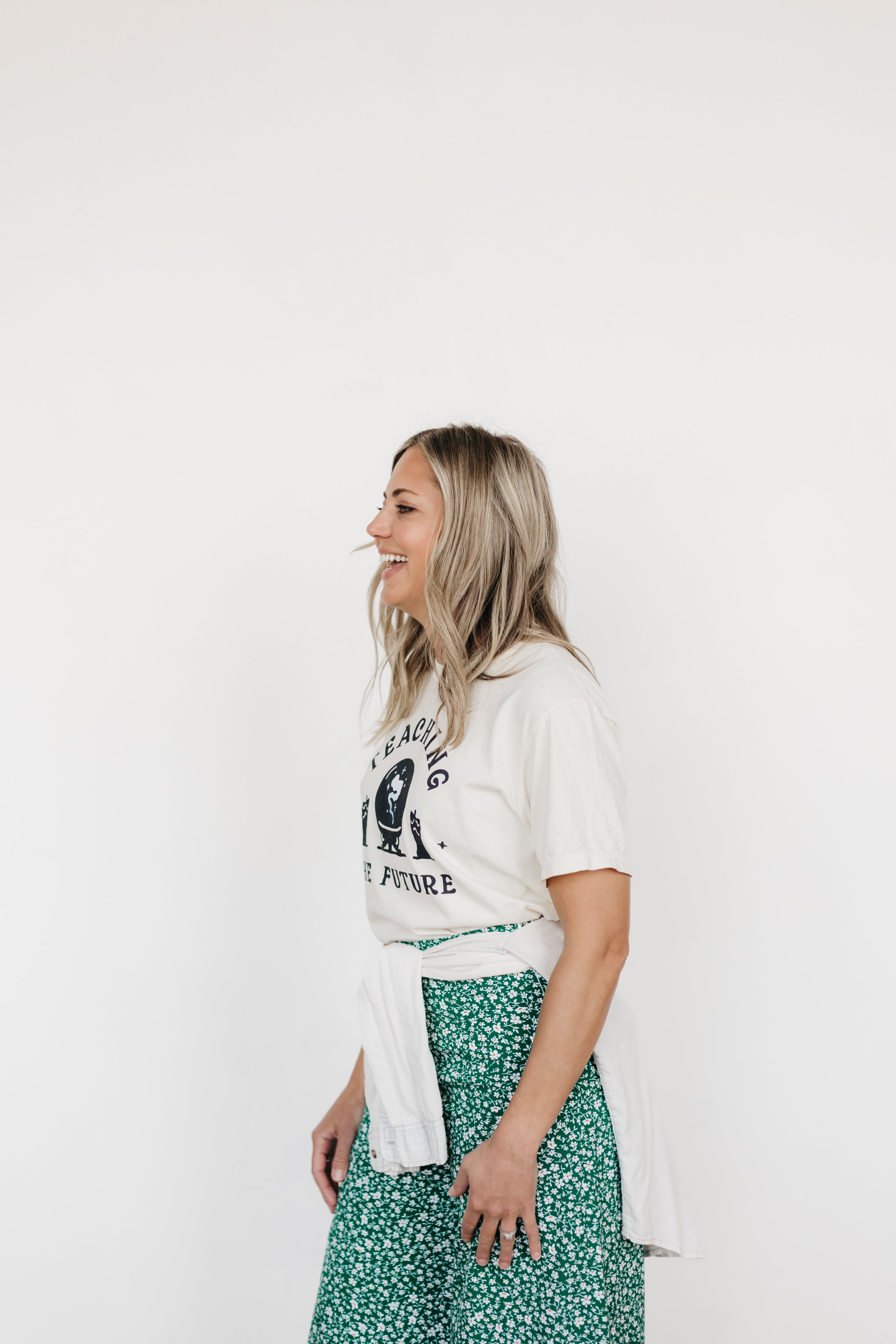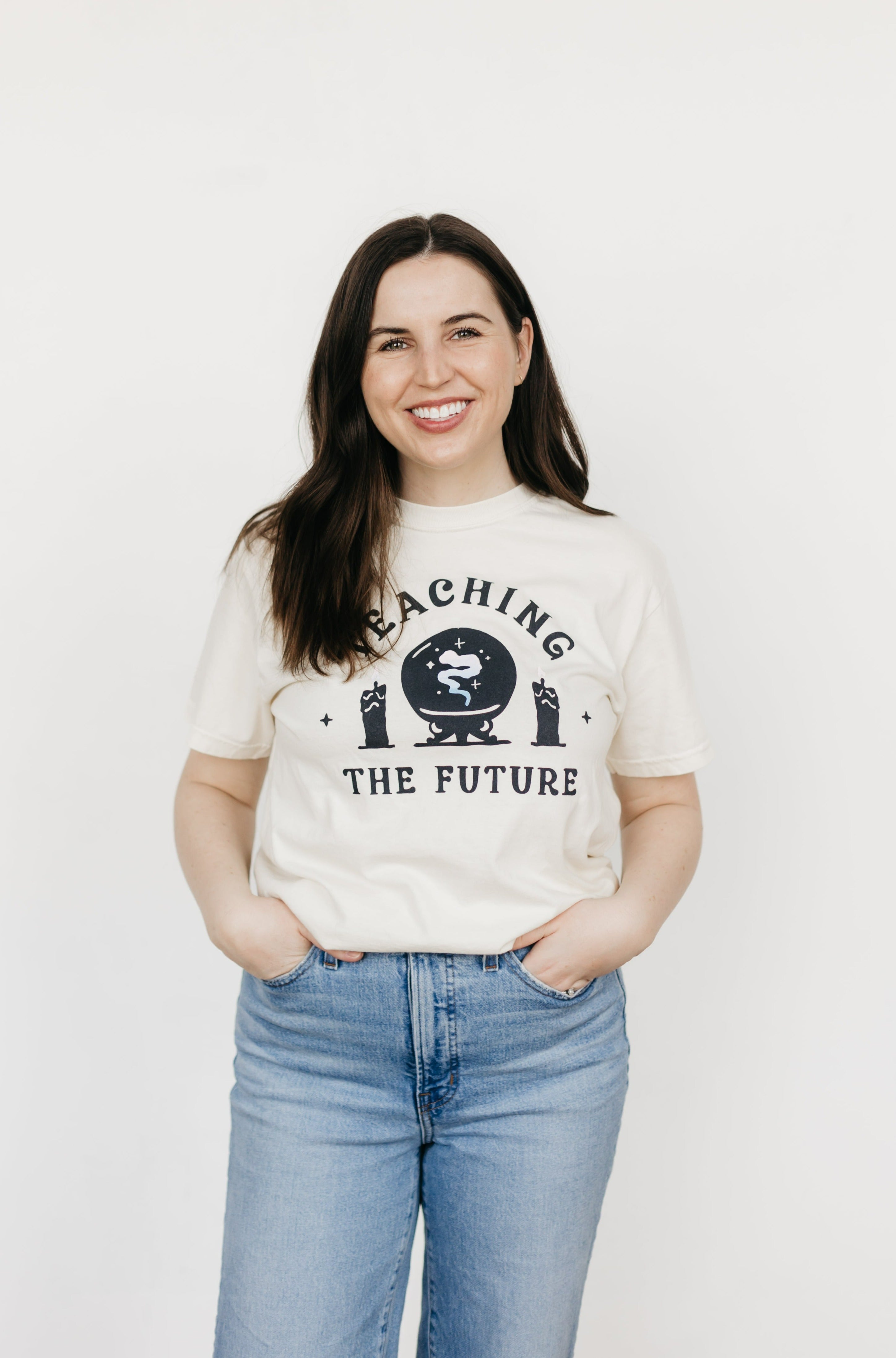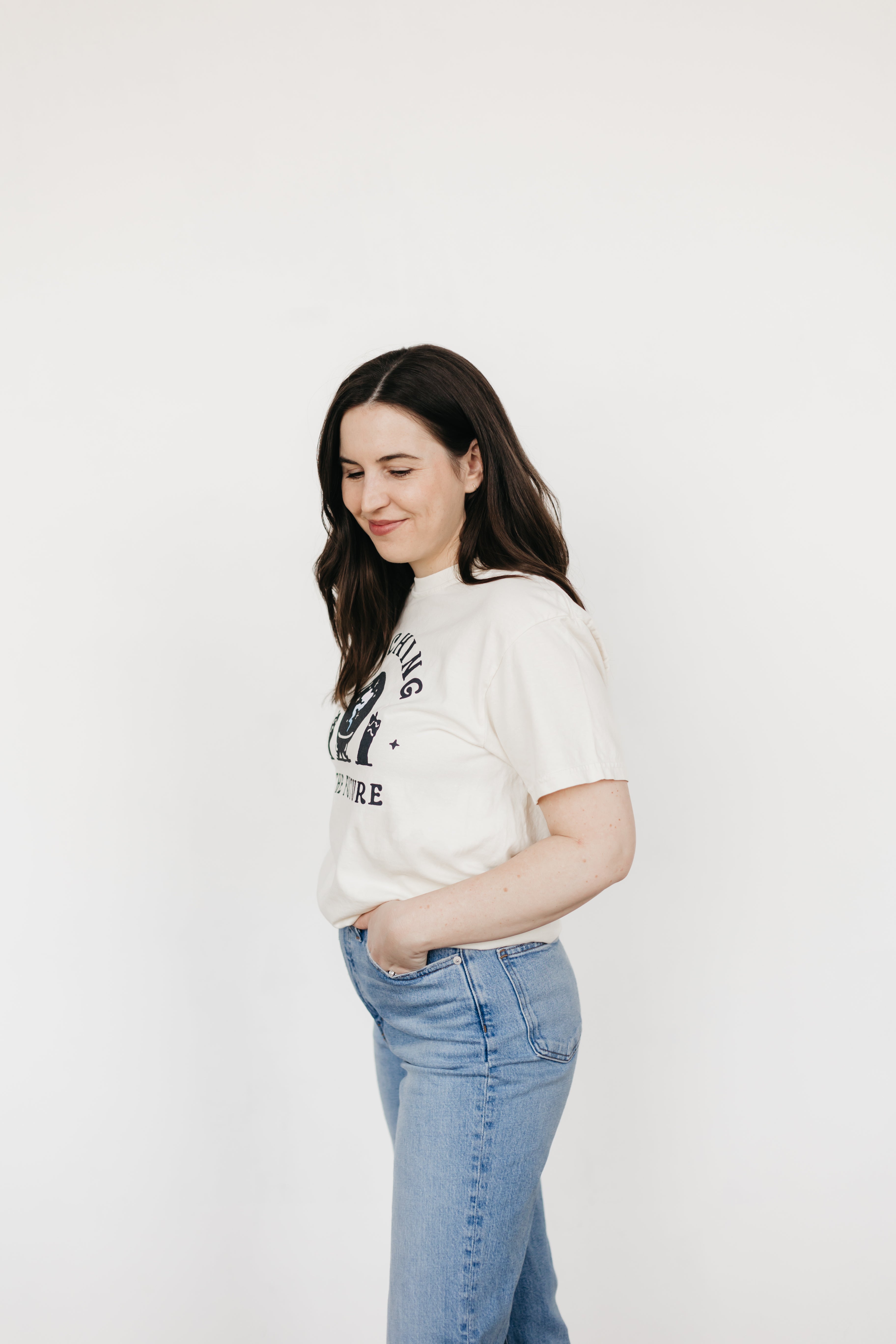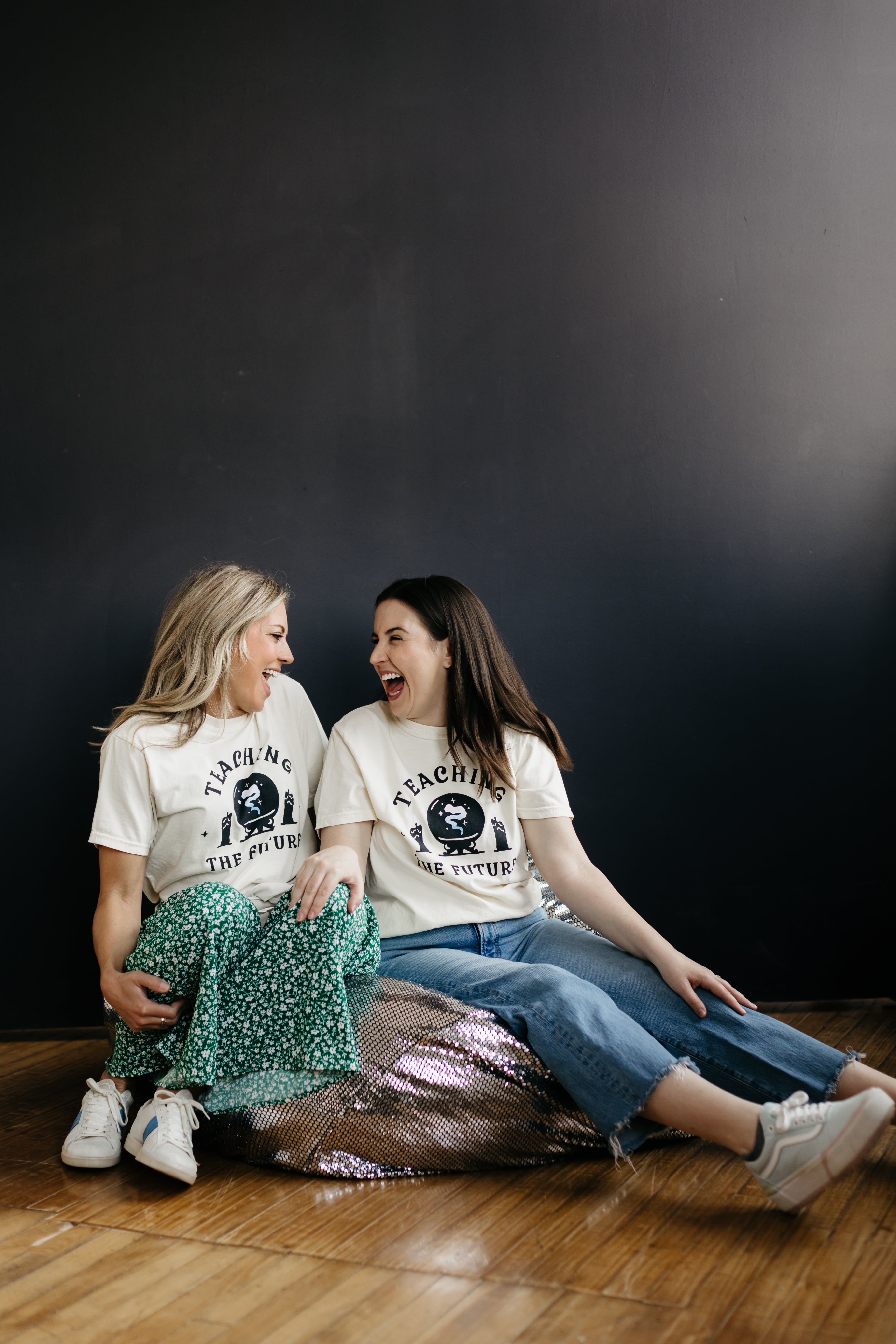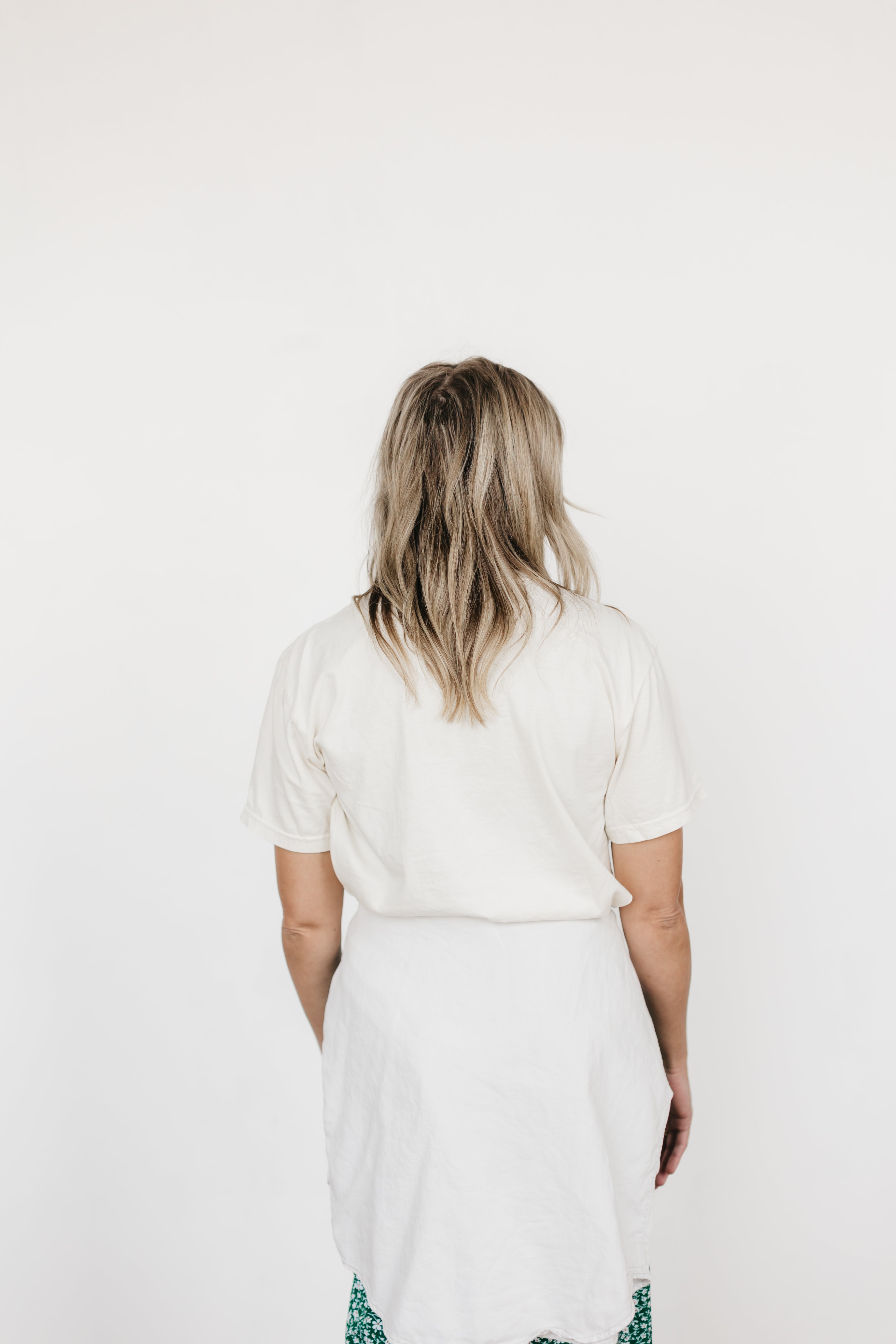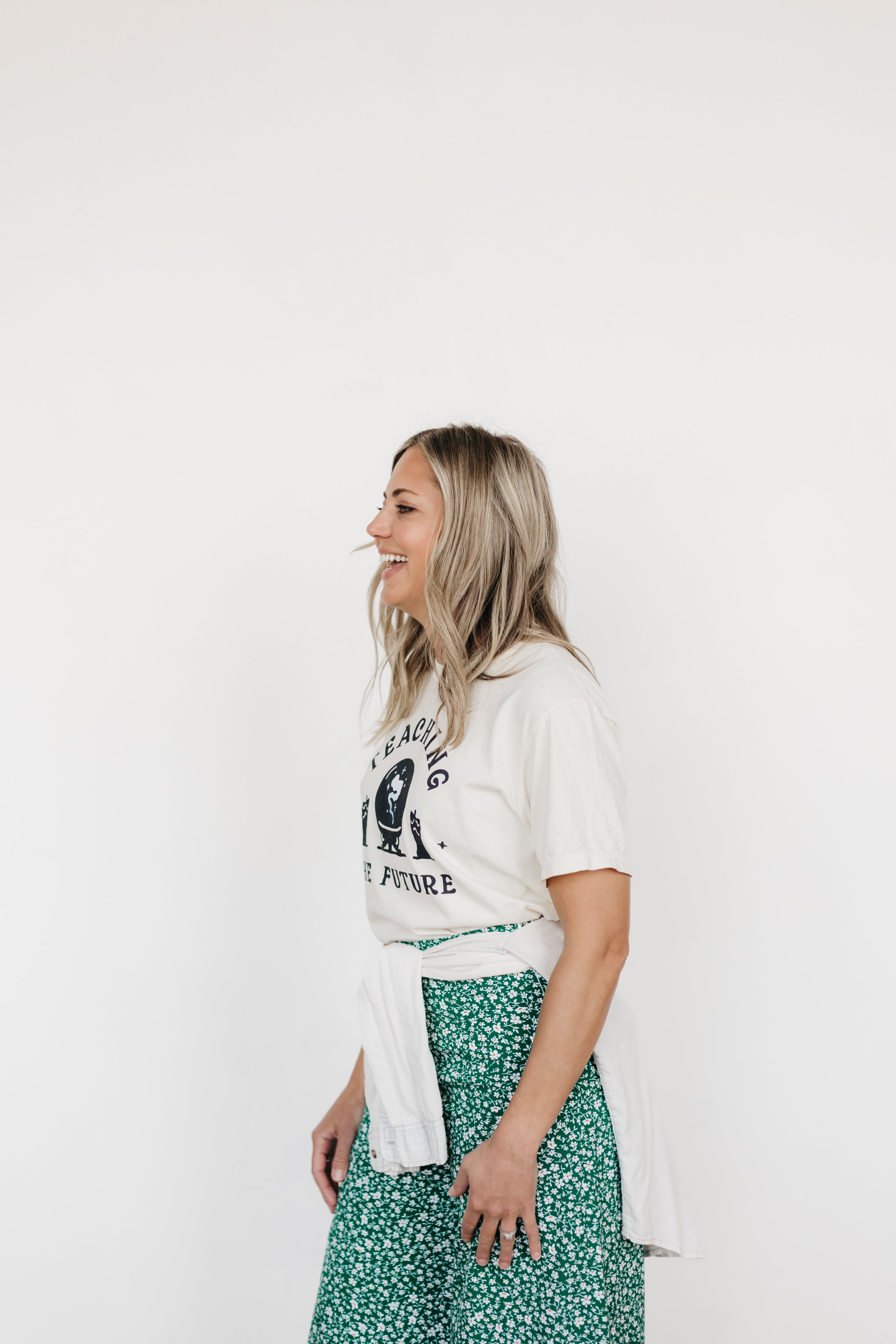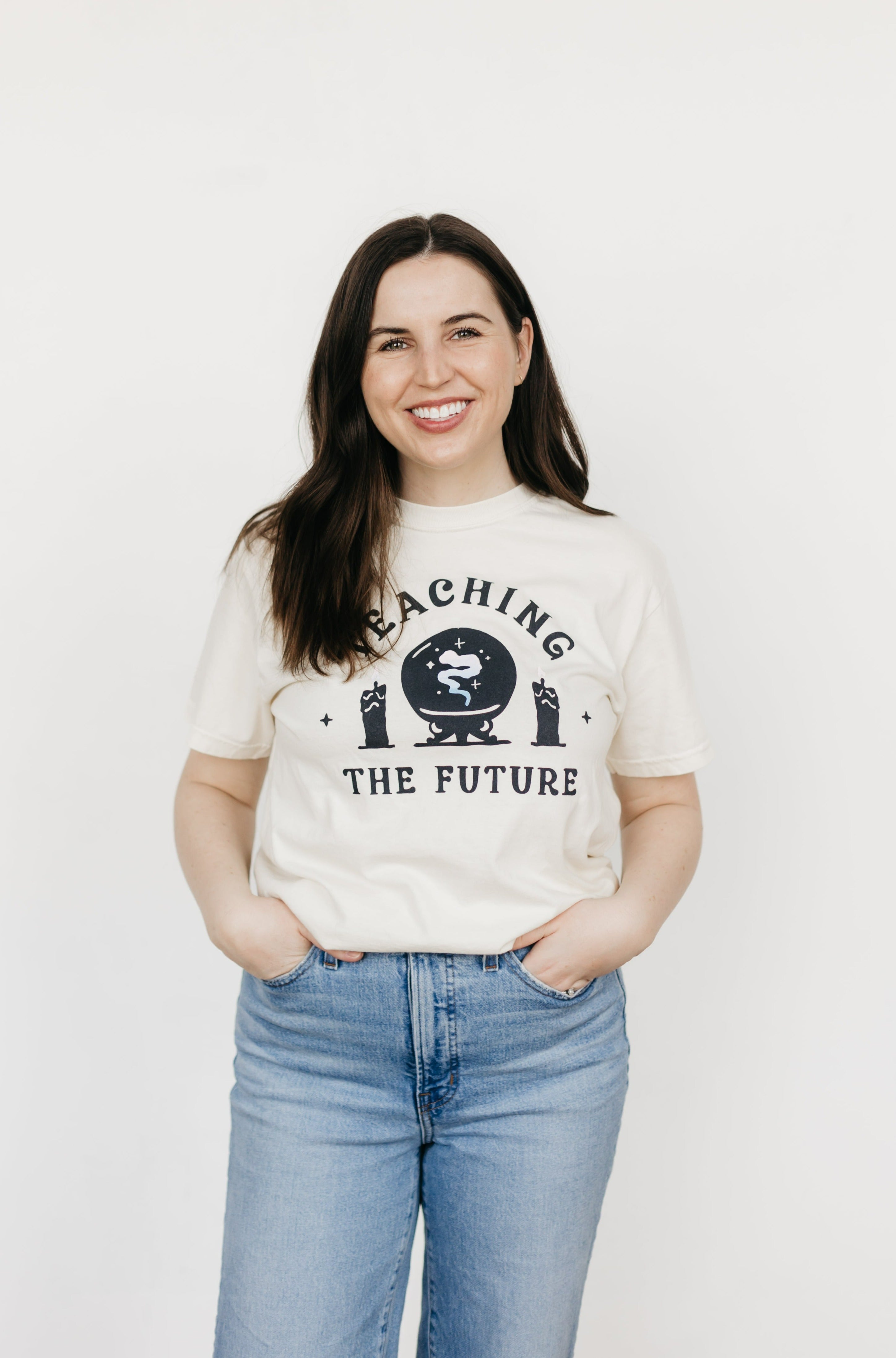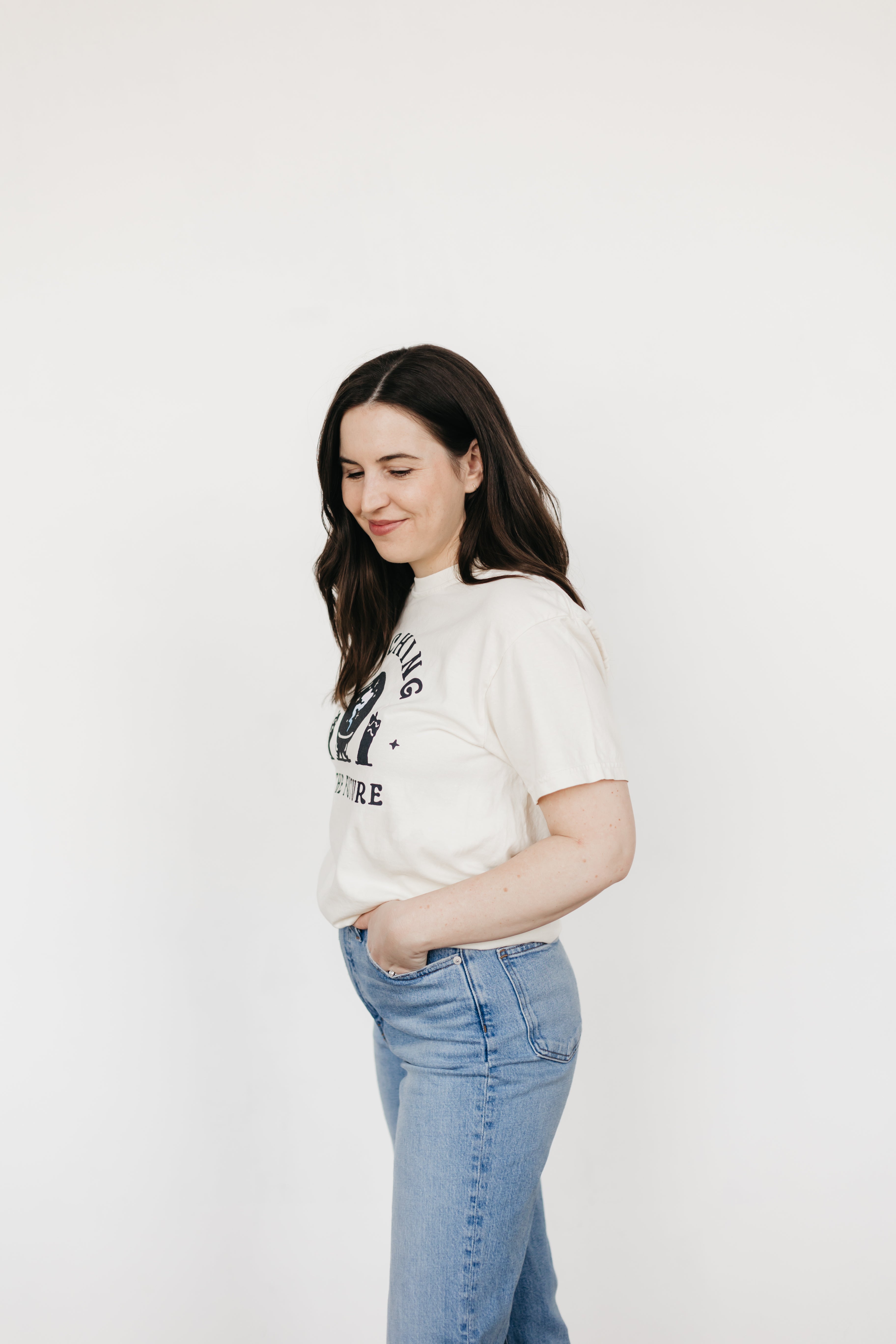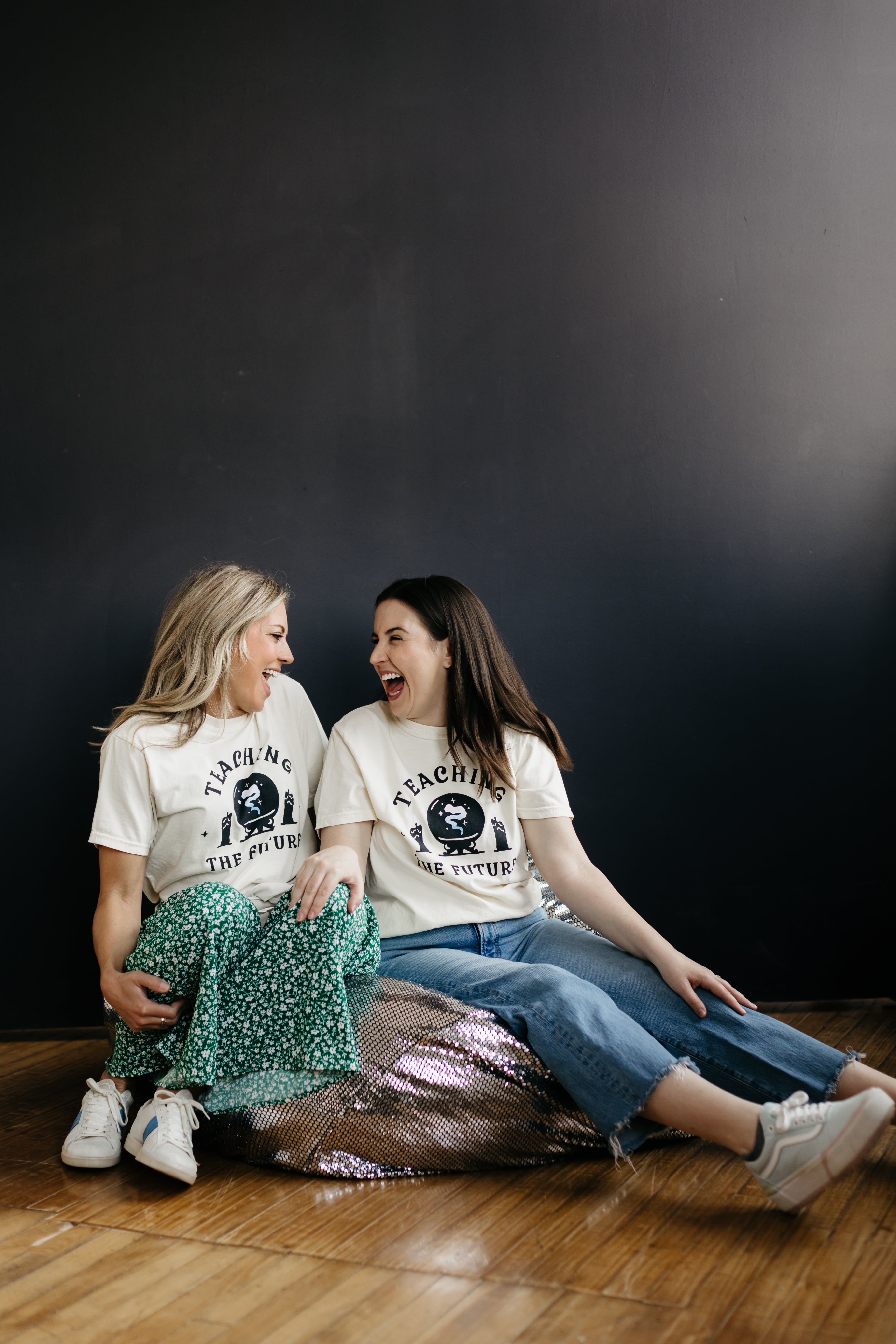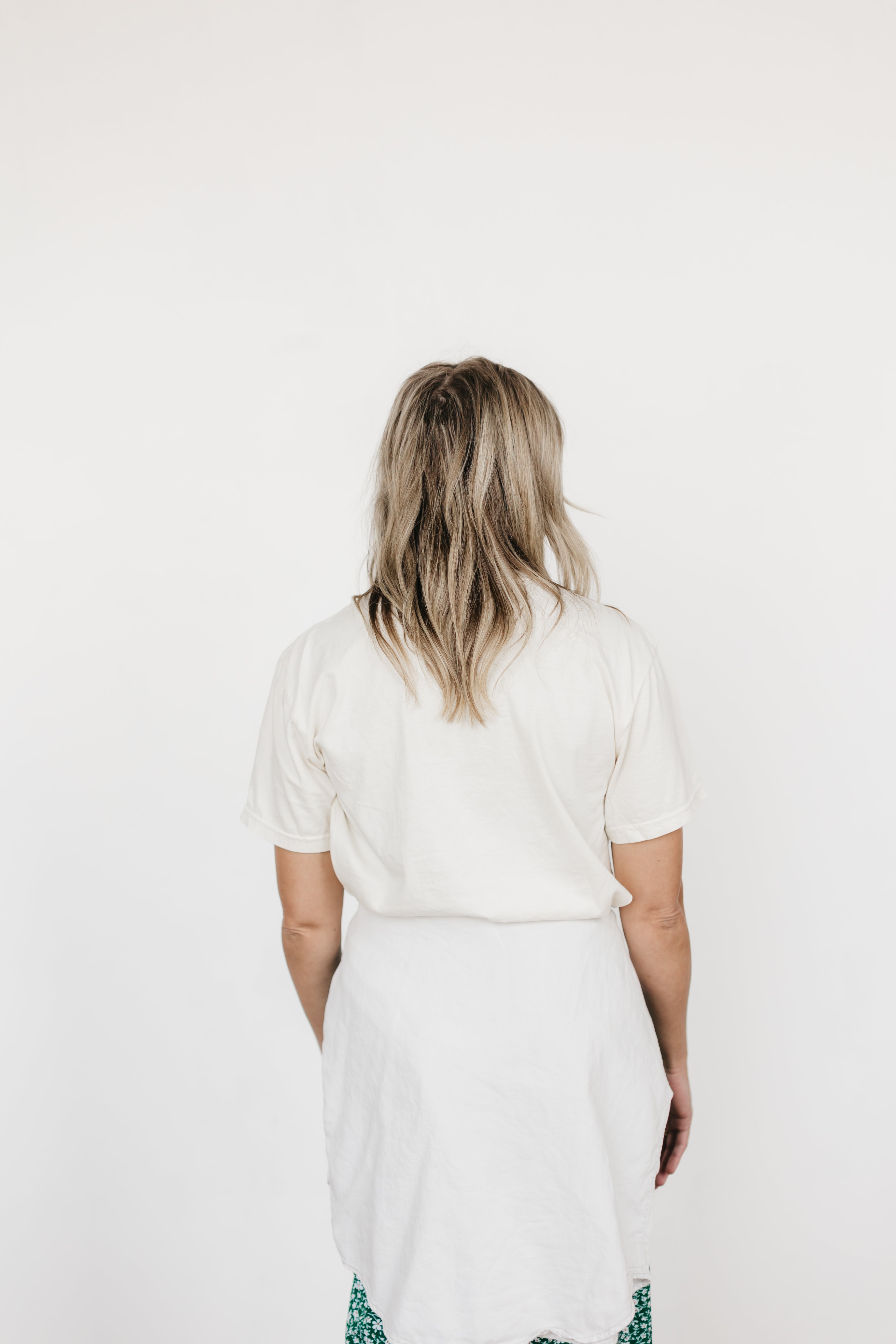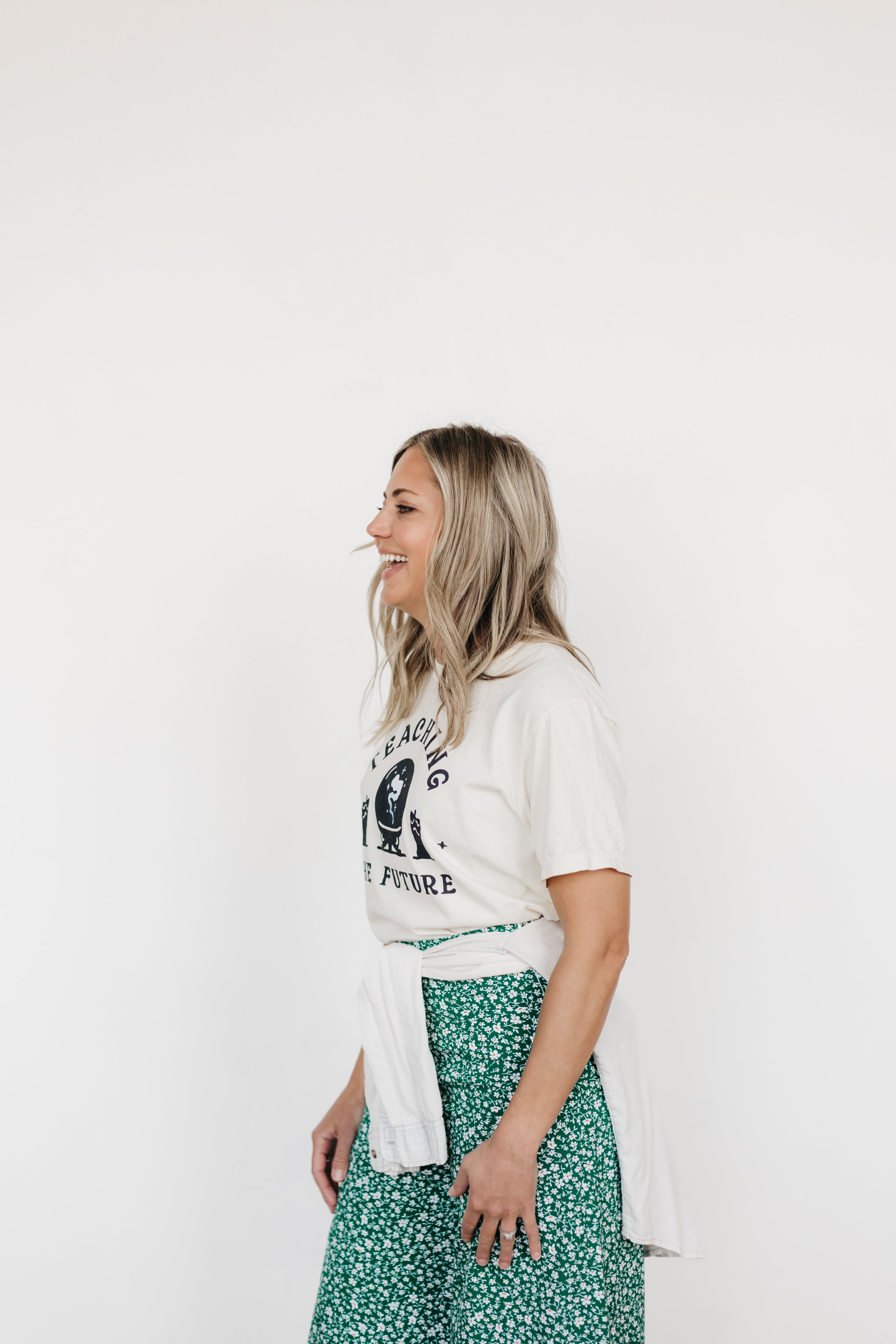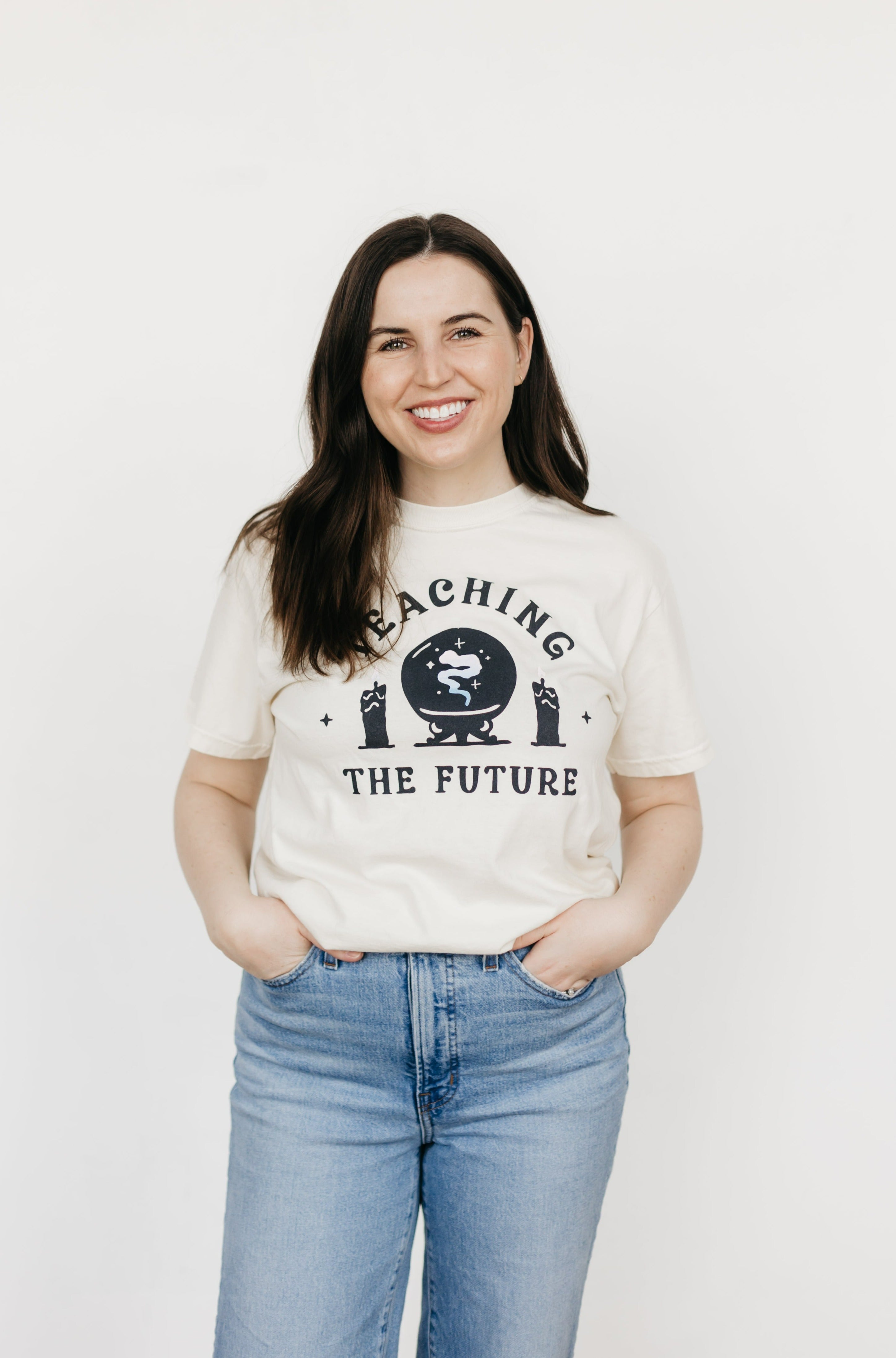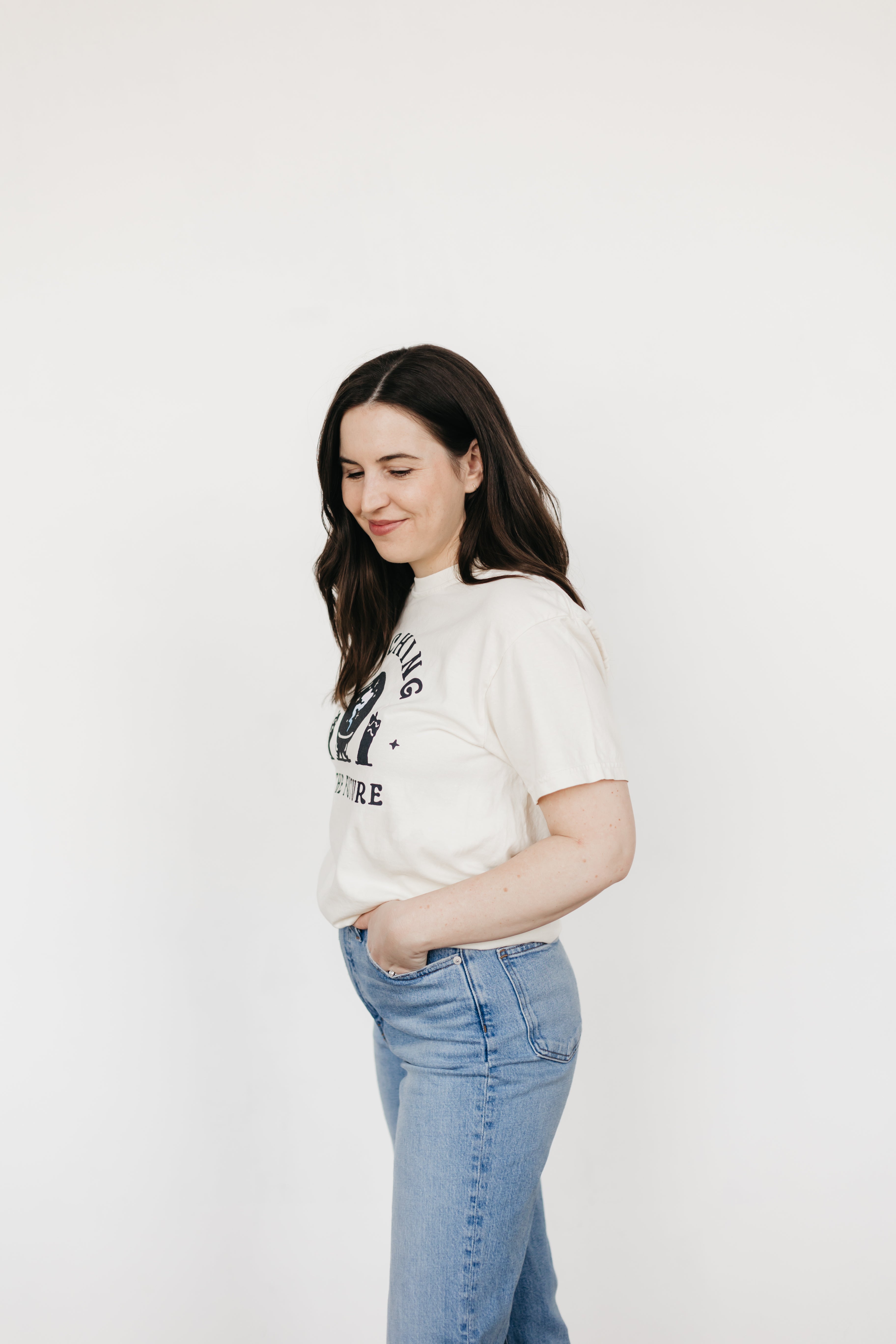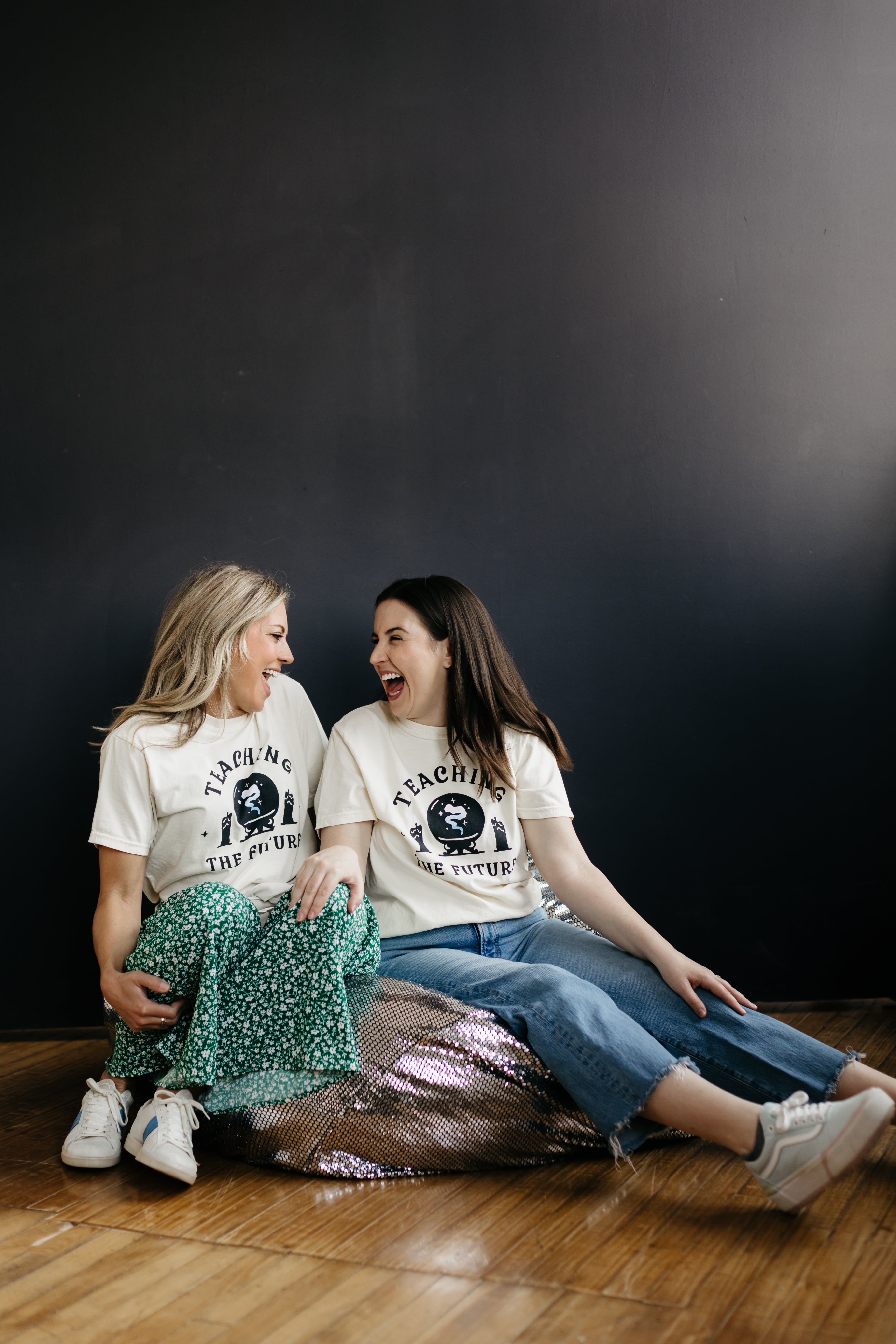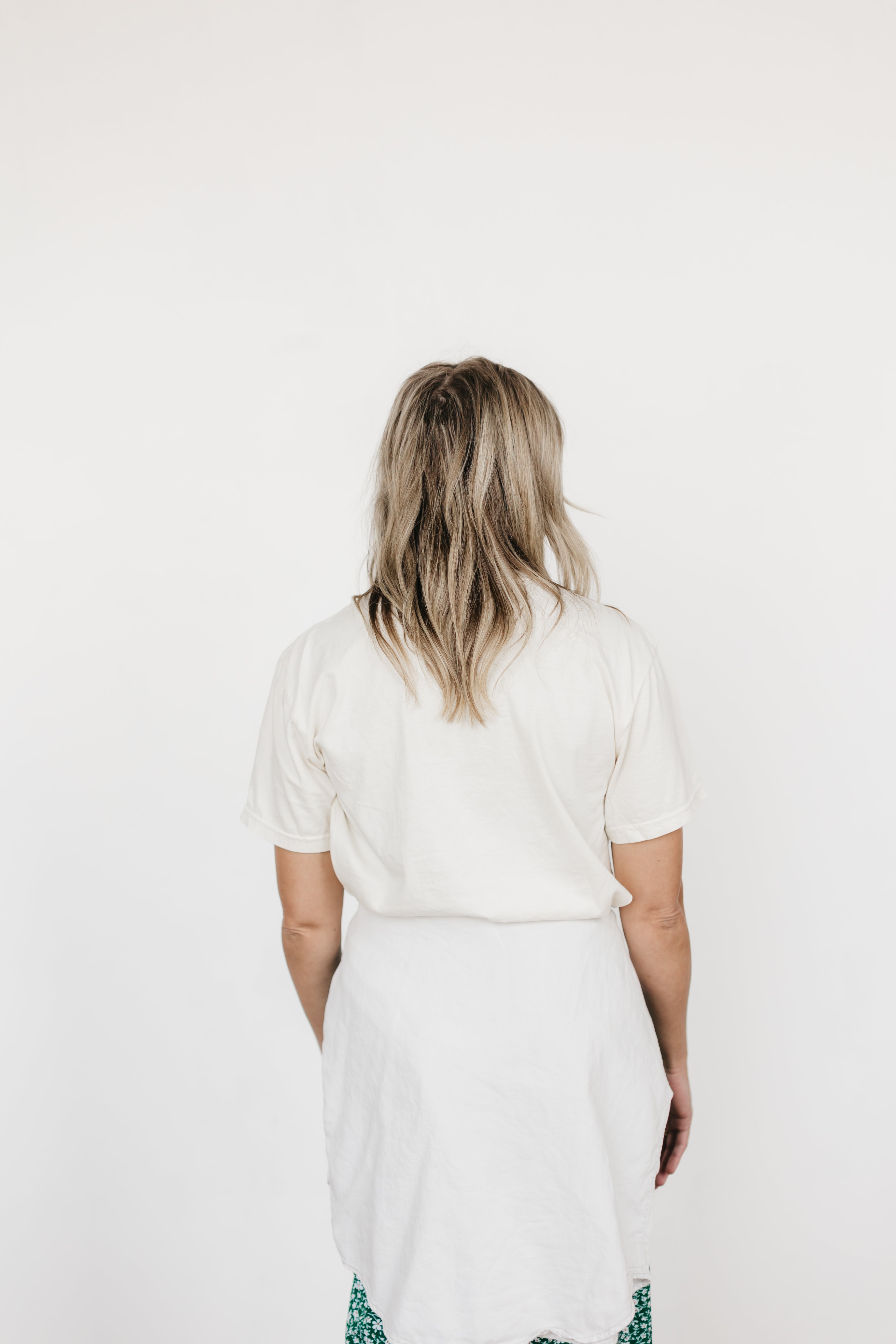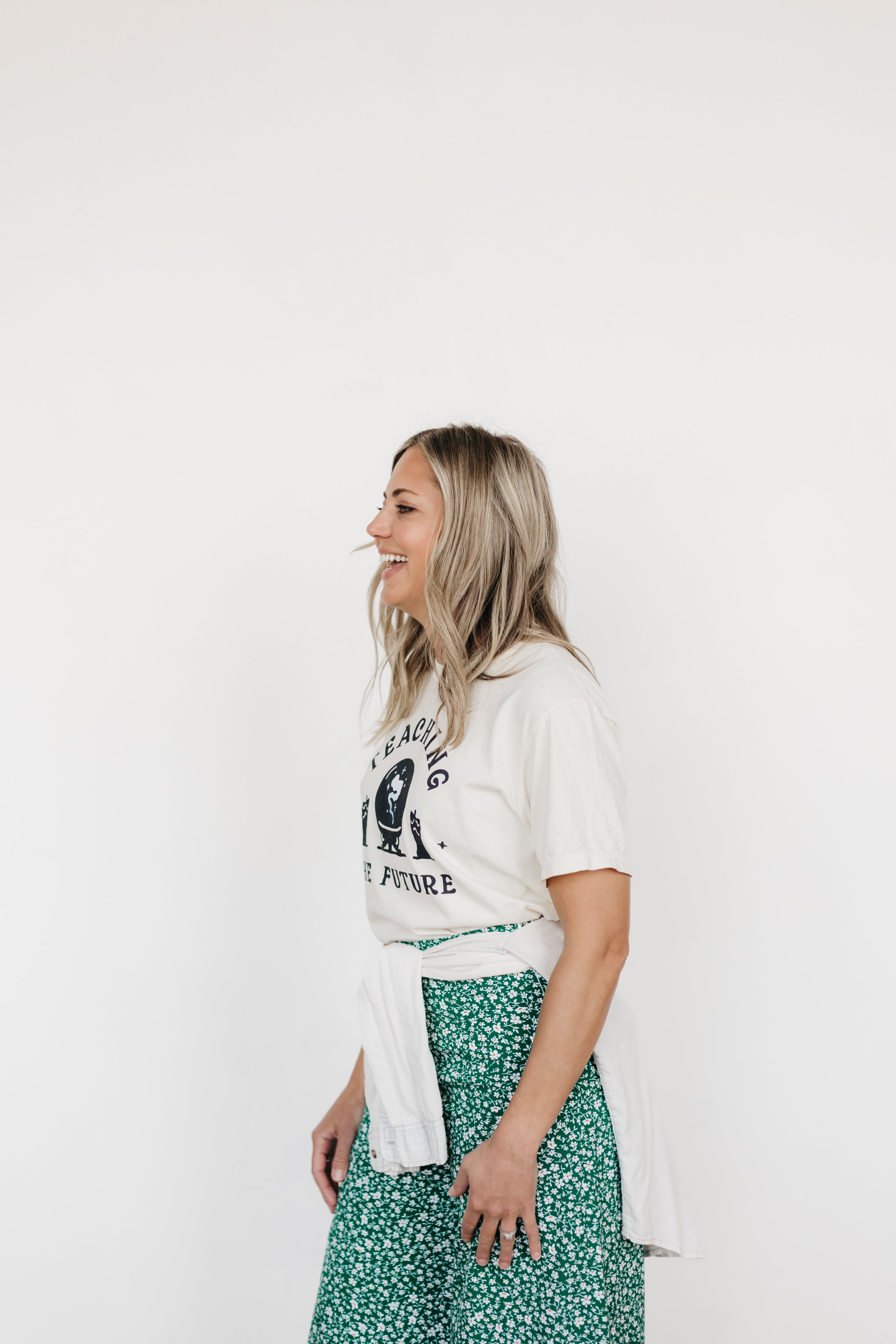 Teaching the Future Tee
Introducing our teaching the future tee! This shirt features a striking design that combines the power of teaching with the magic of a mystical crystal ball.
The design features a mystical crystal ball that symbolizes the power of education to shape the future. The crystal ball is surrounded by the words "Teaching the Future," which serves as a reminder of the importance of education in shaping the next generation.
This tee is perfect for teachers who want to stand out and show their passion for education. Wear it to work, school events, or even casual outings with friends and family. It's sure to spark conversations and get people talking about the vital role of teachers in our society.
Screen printed on 100% Comfort Colors with love at The Side Garage in Des Moines, Iowa.