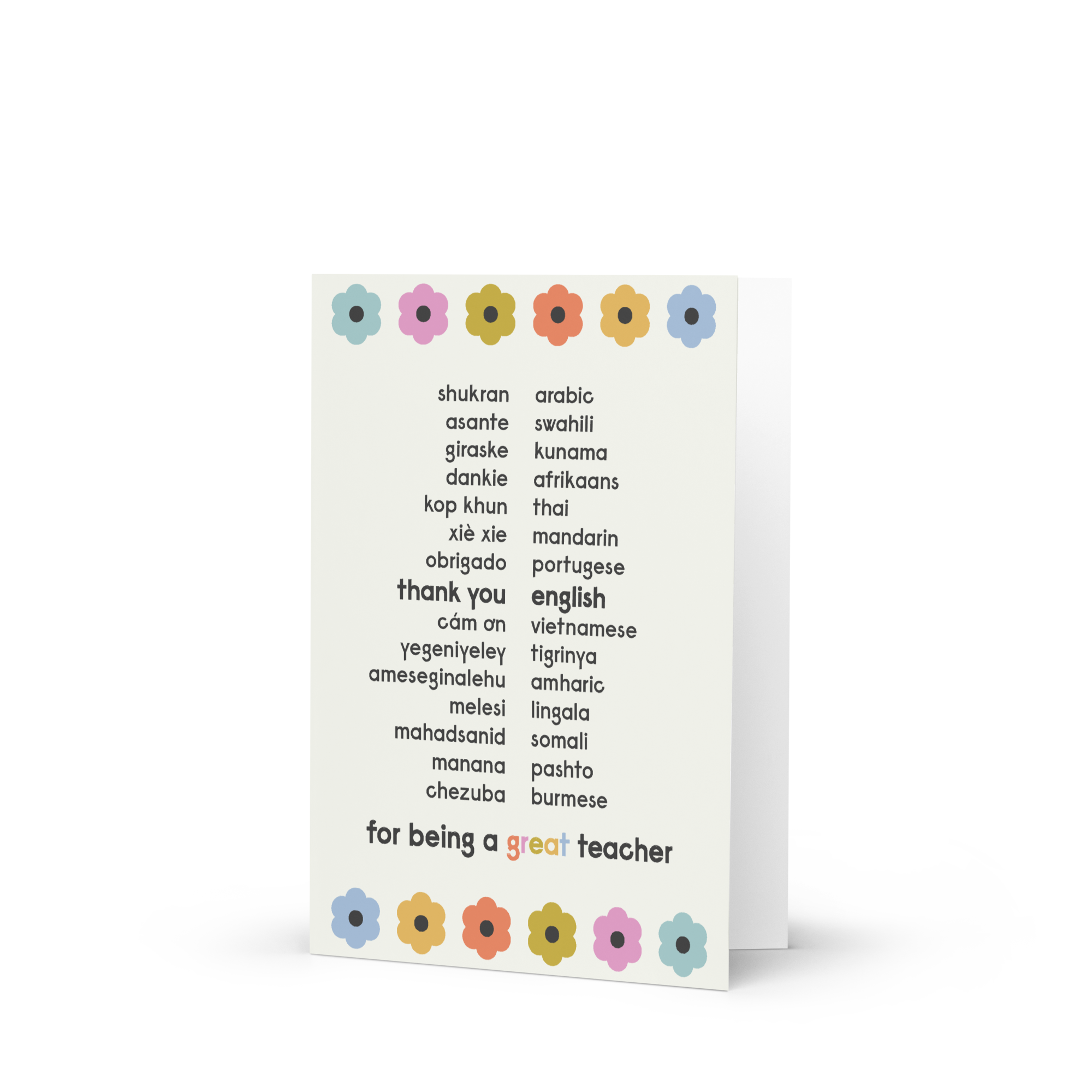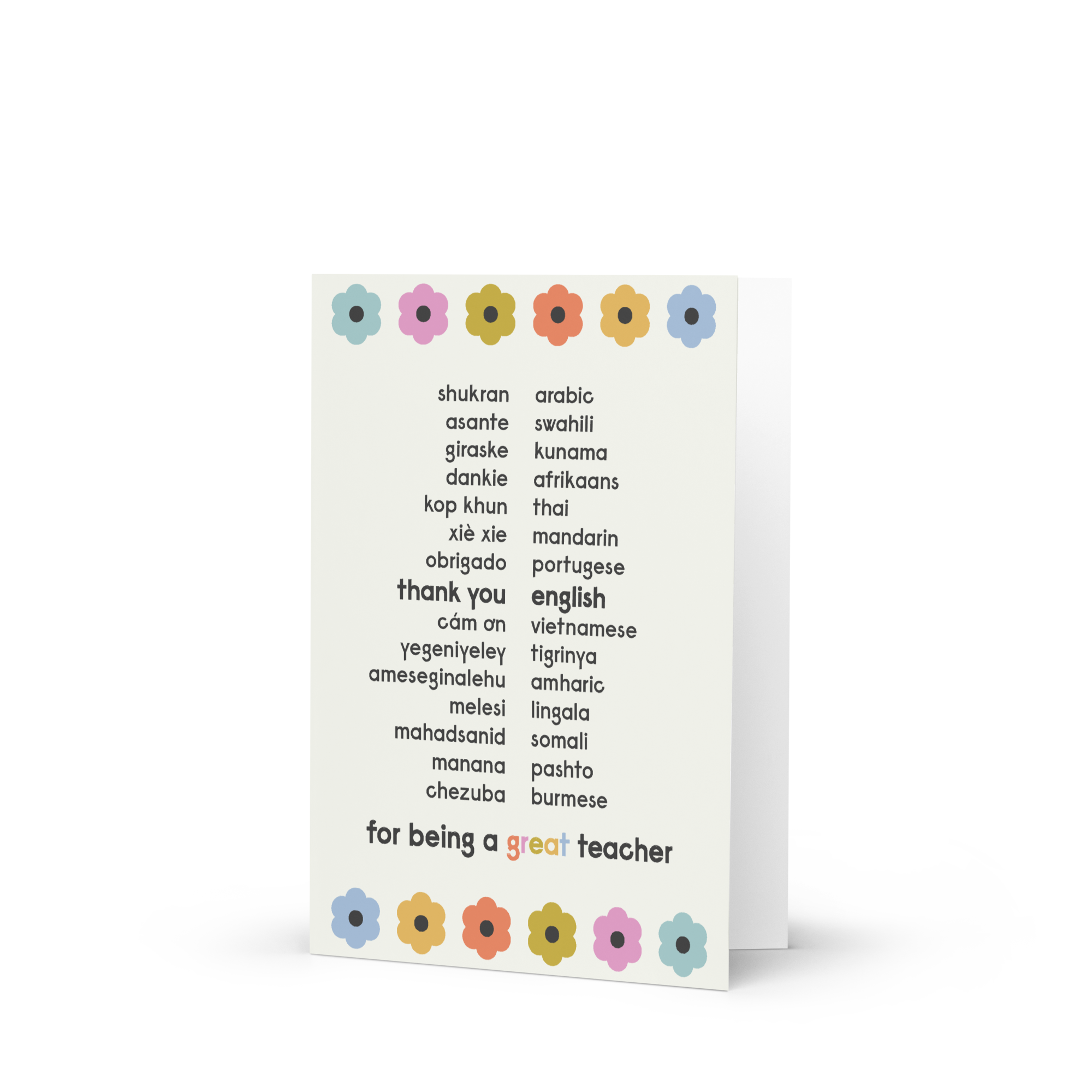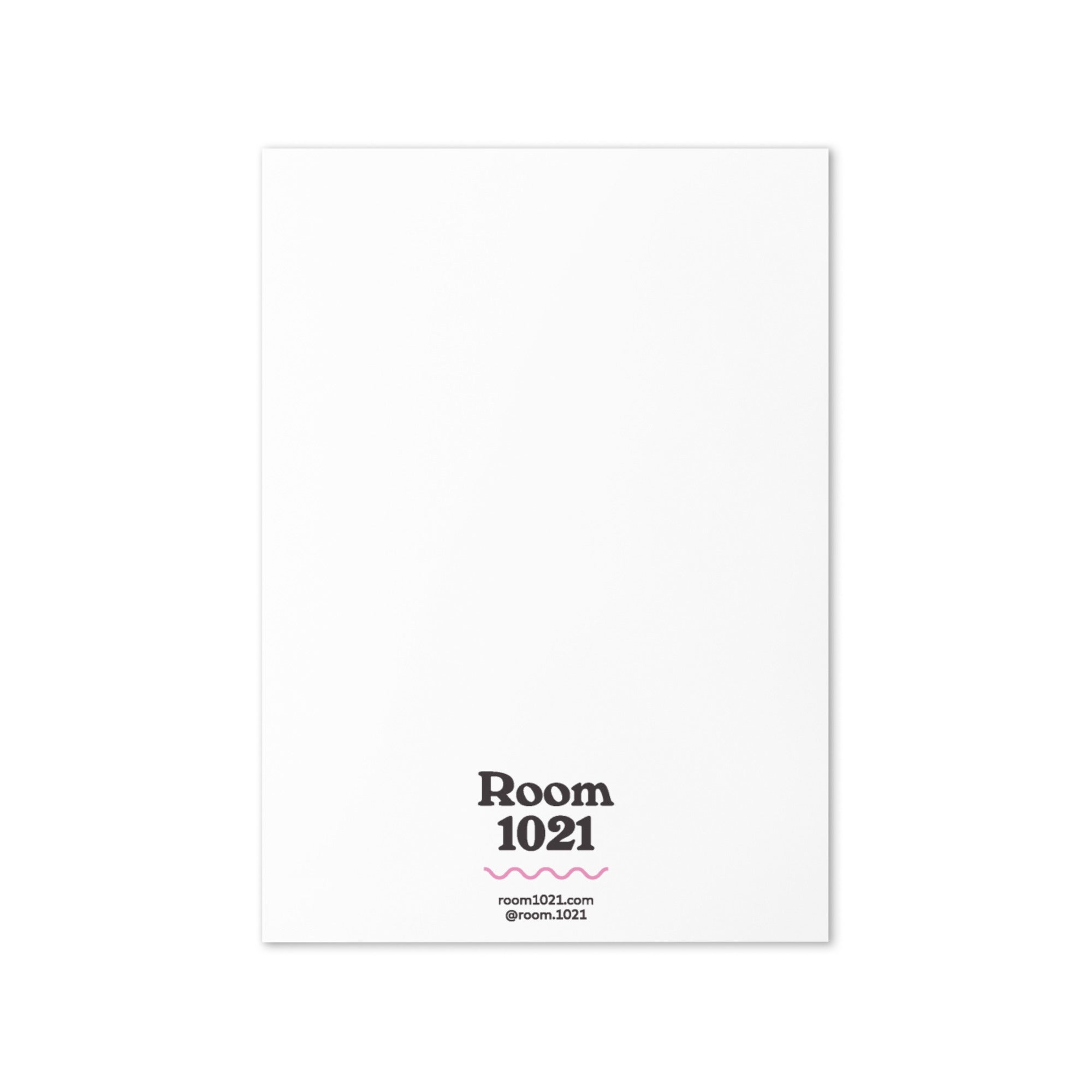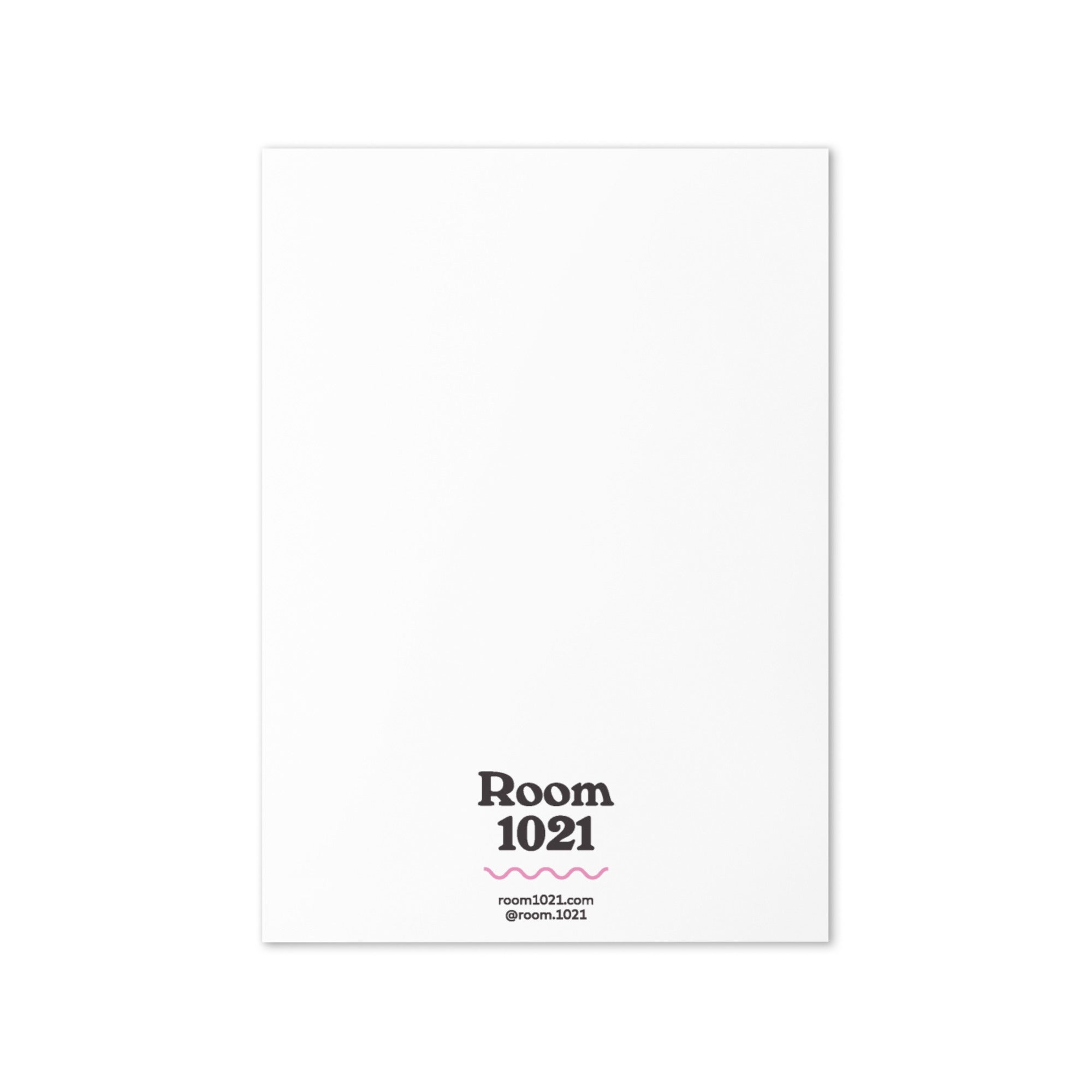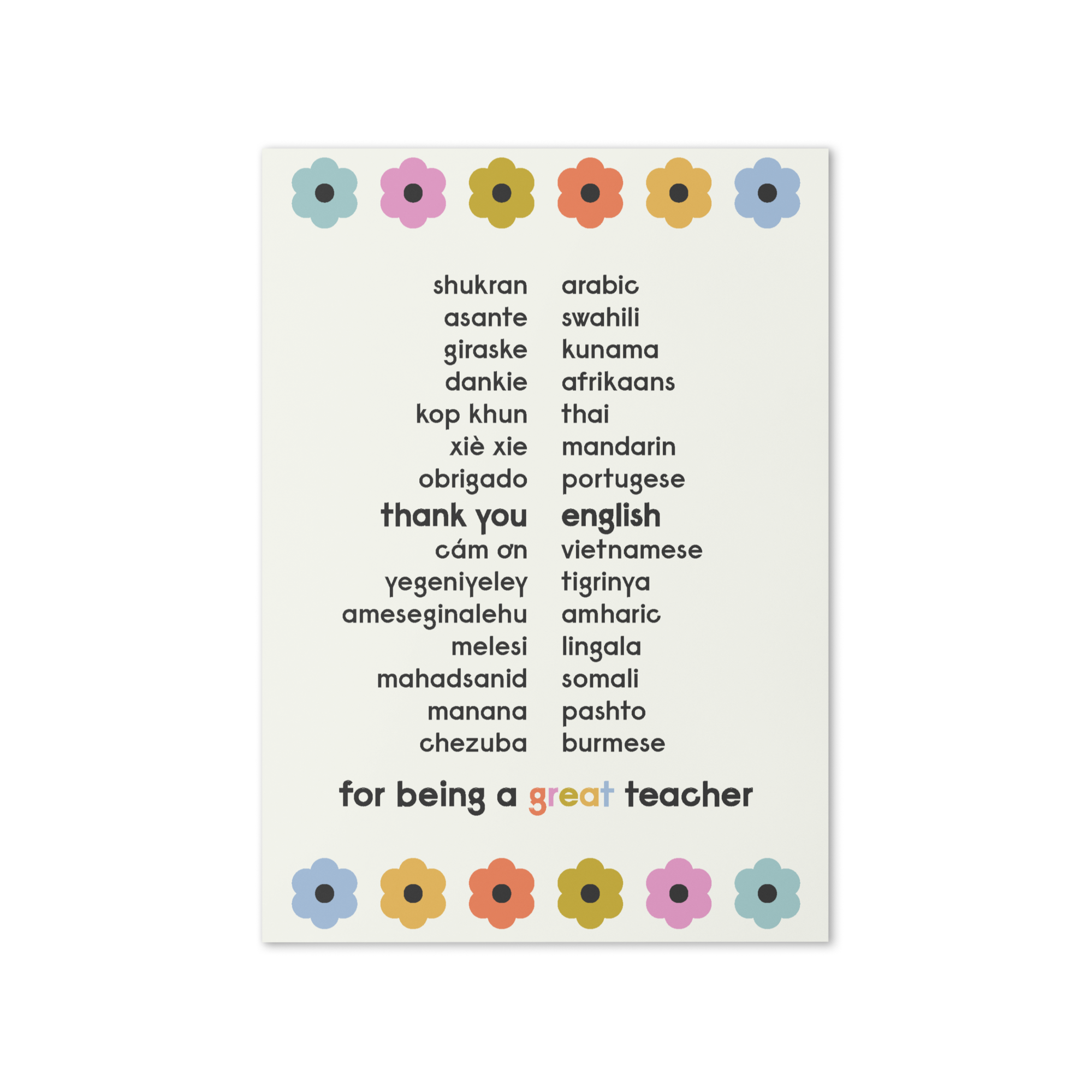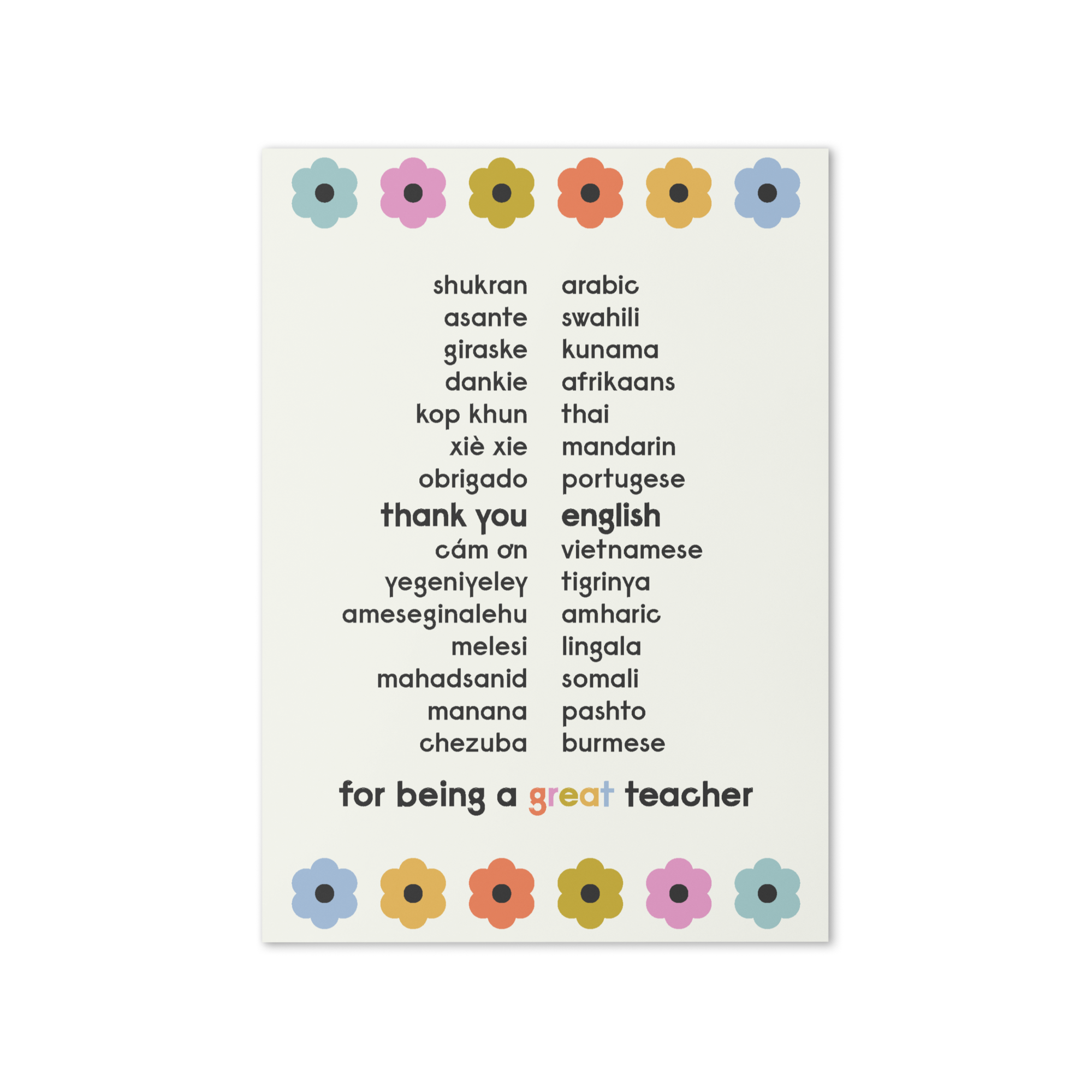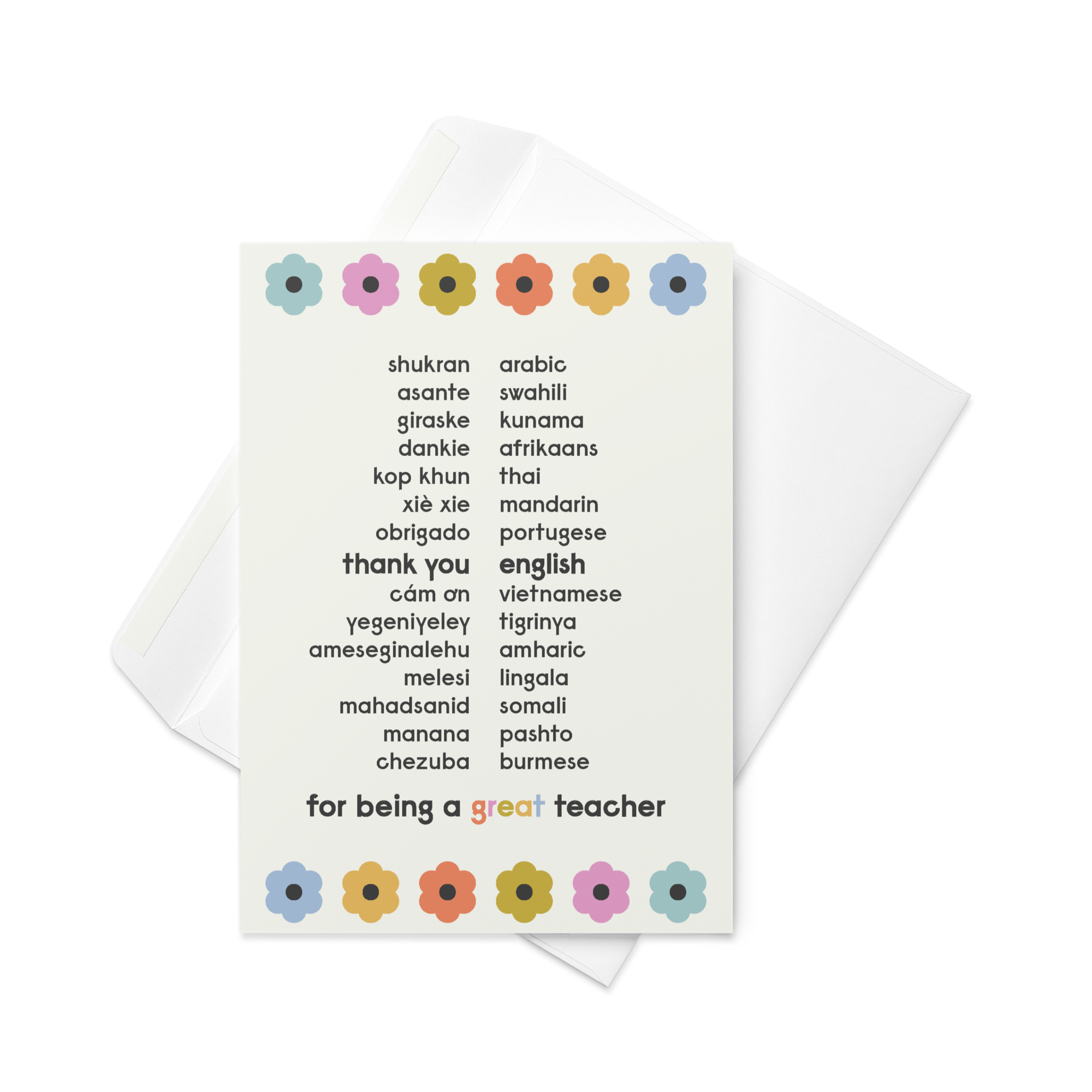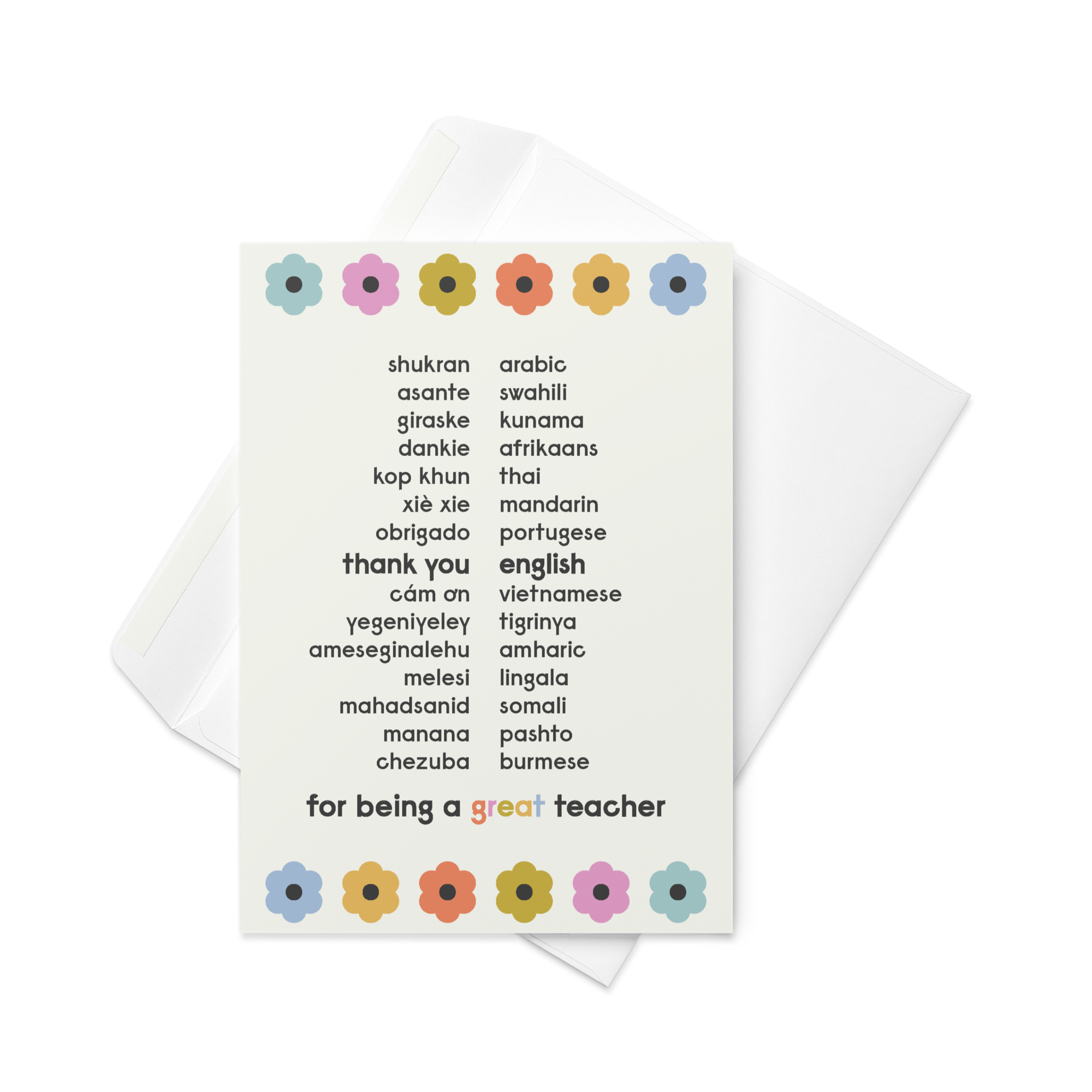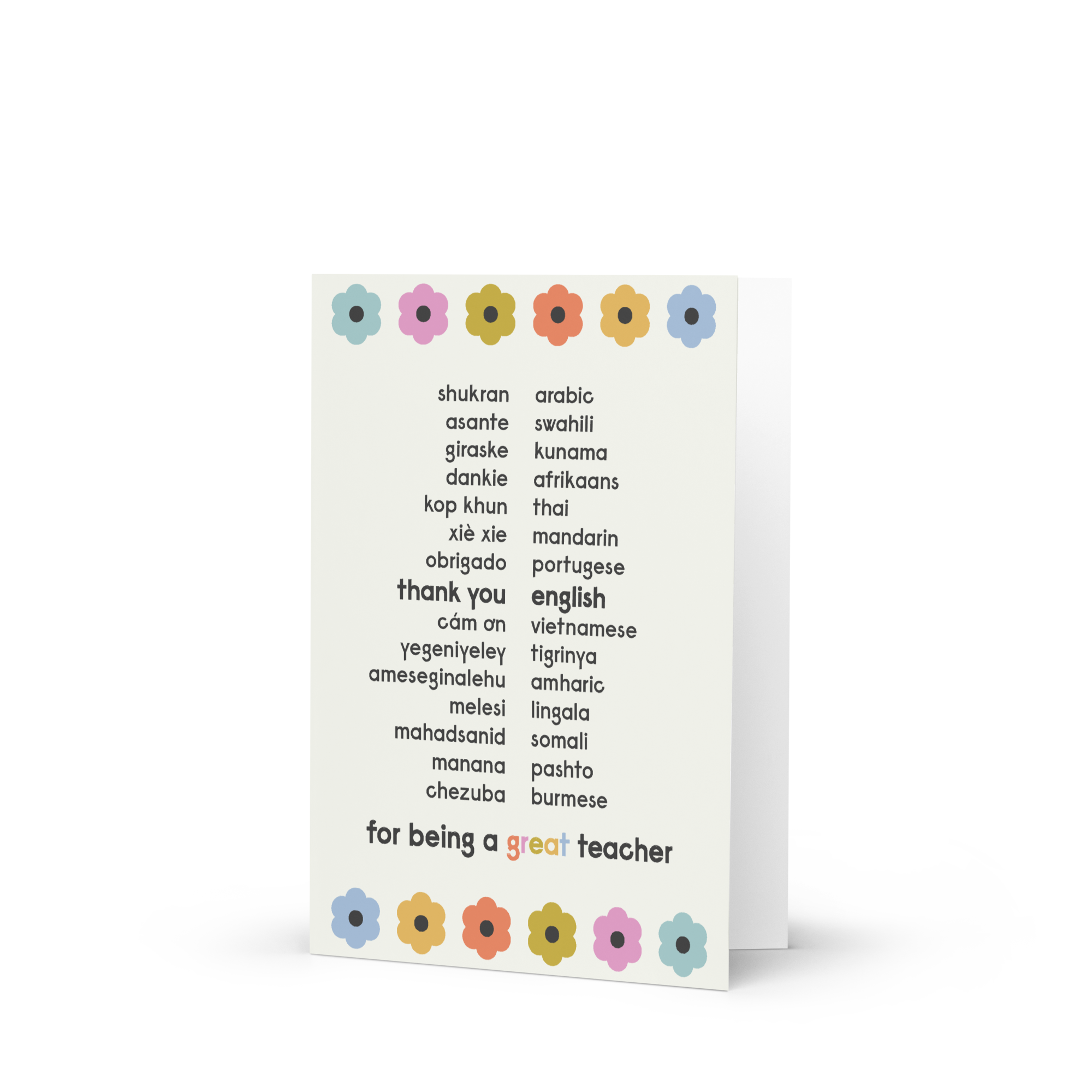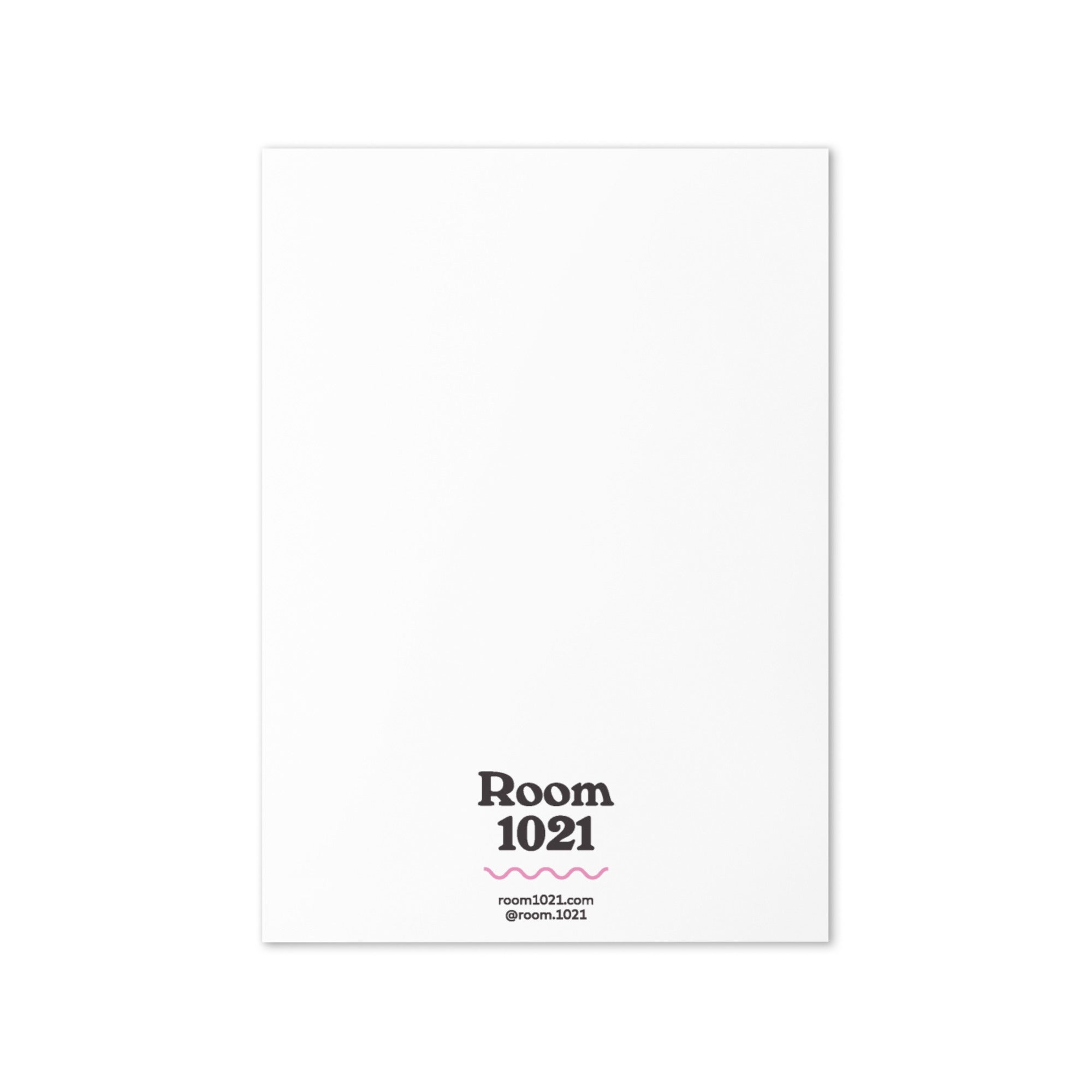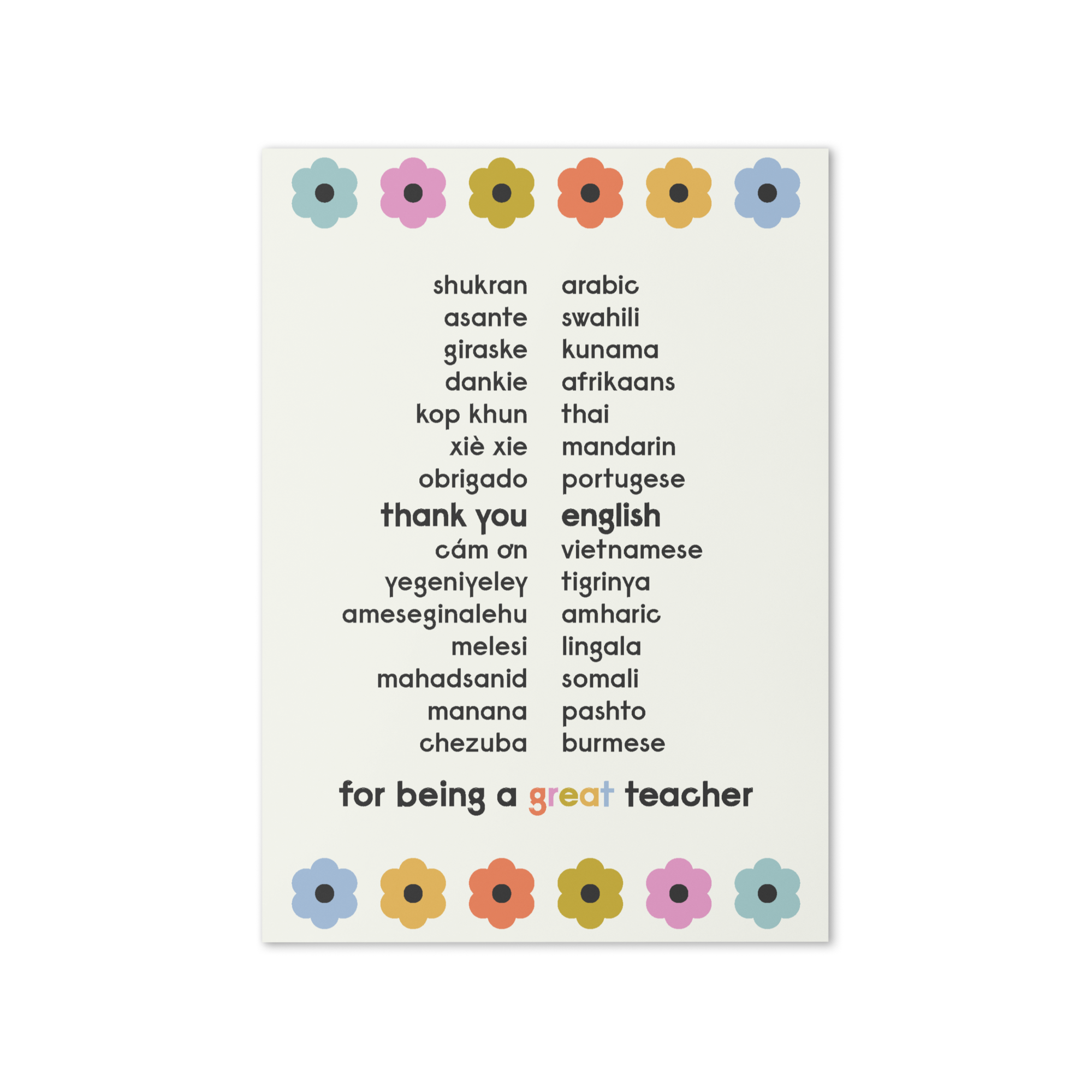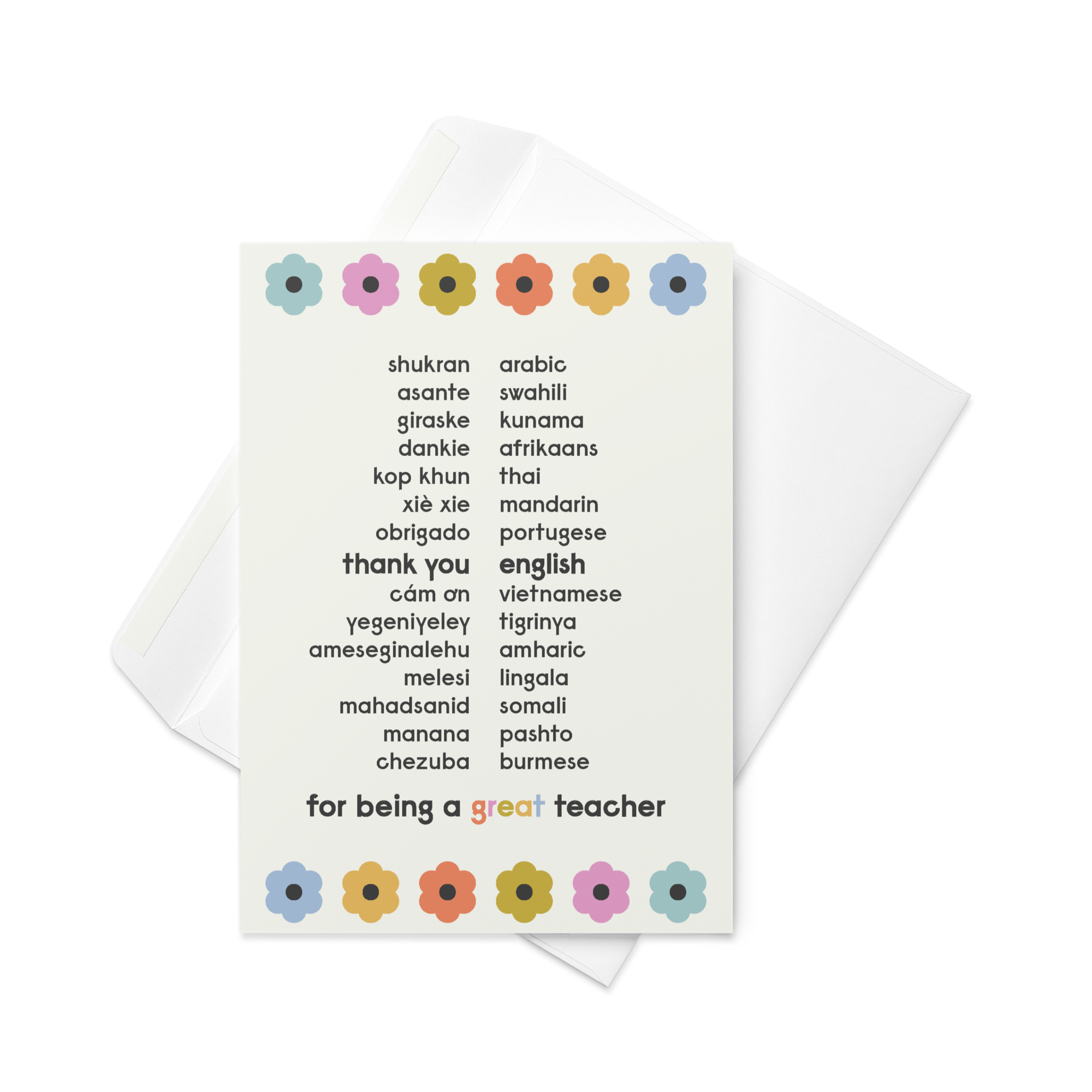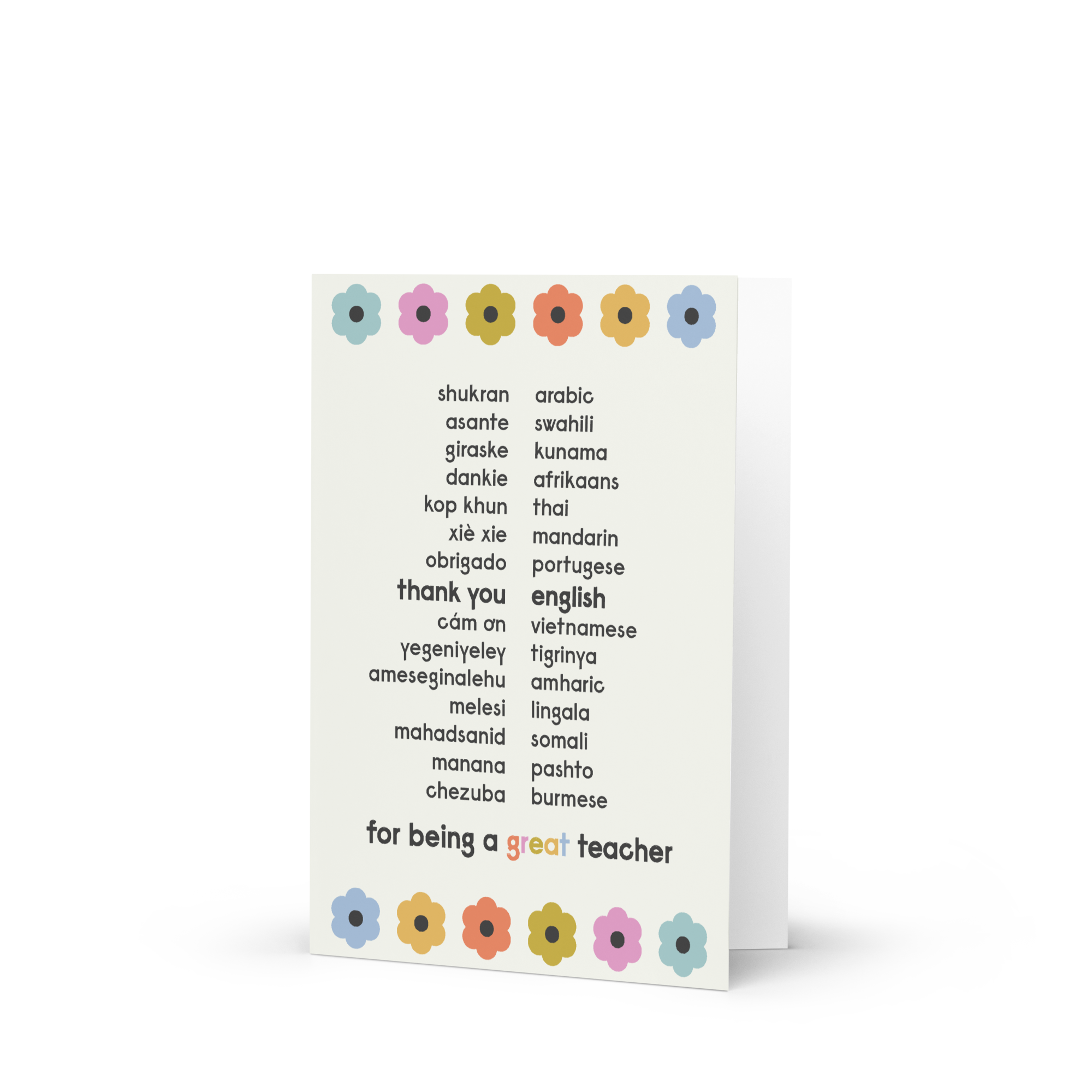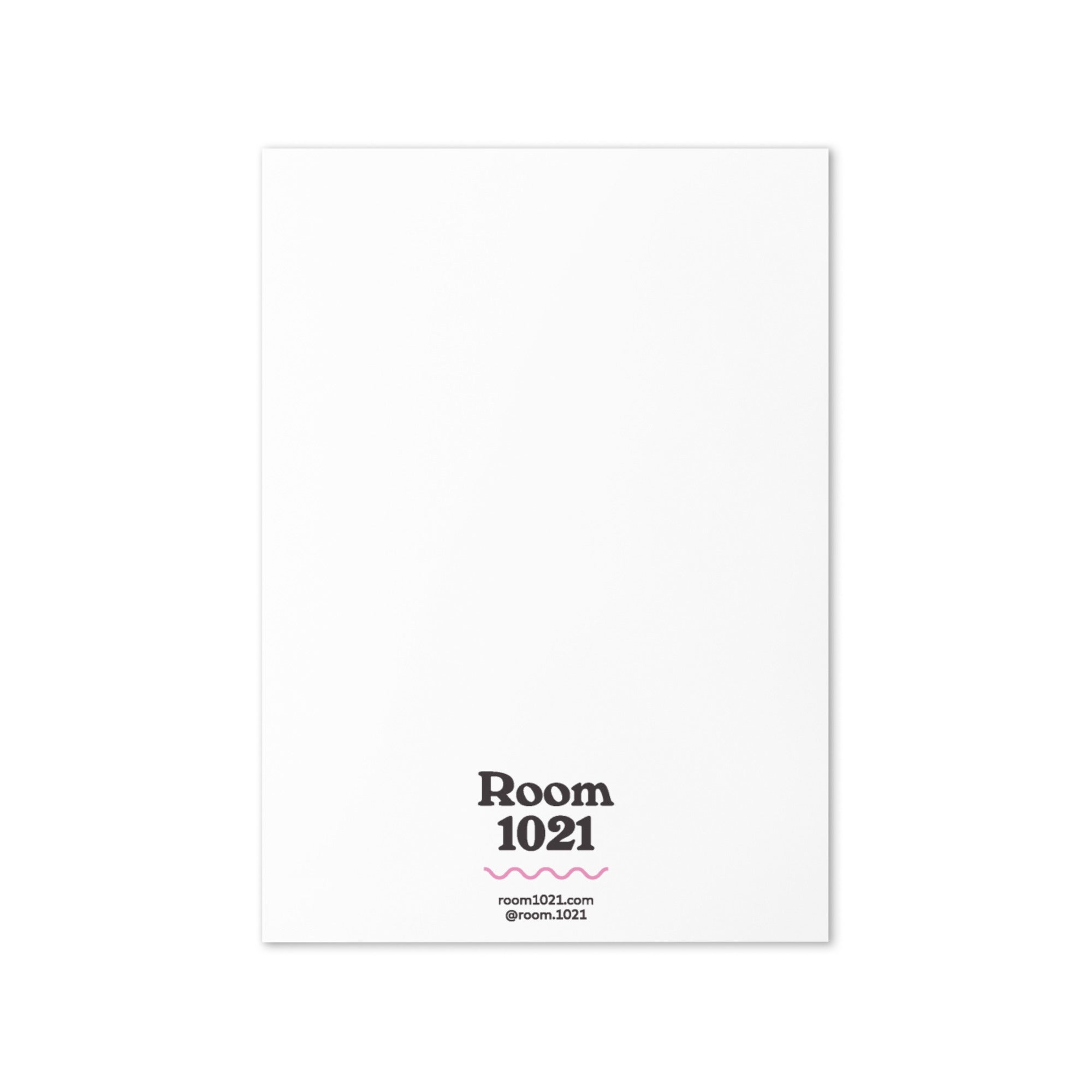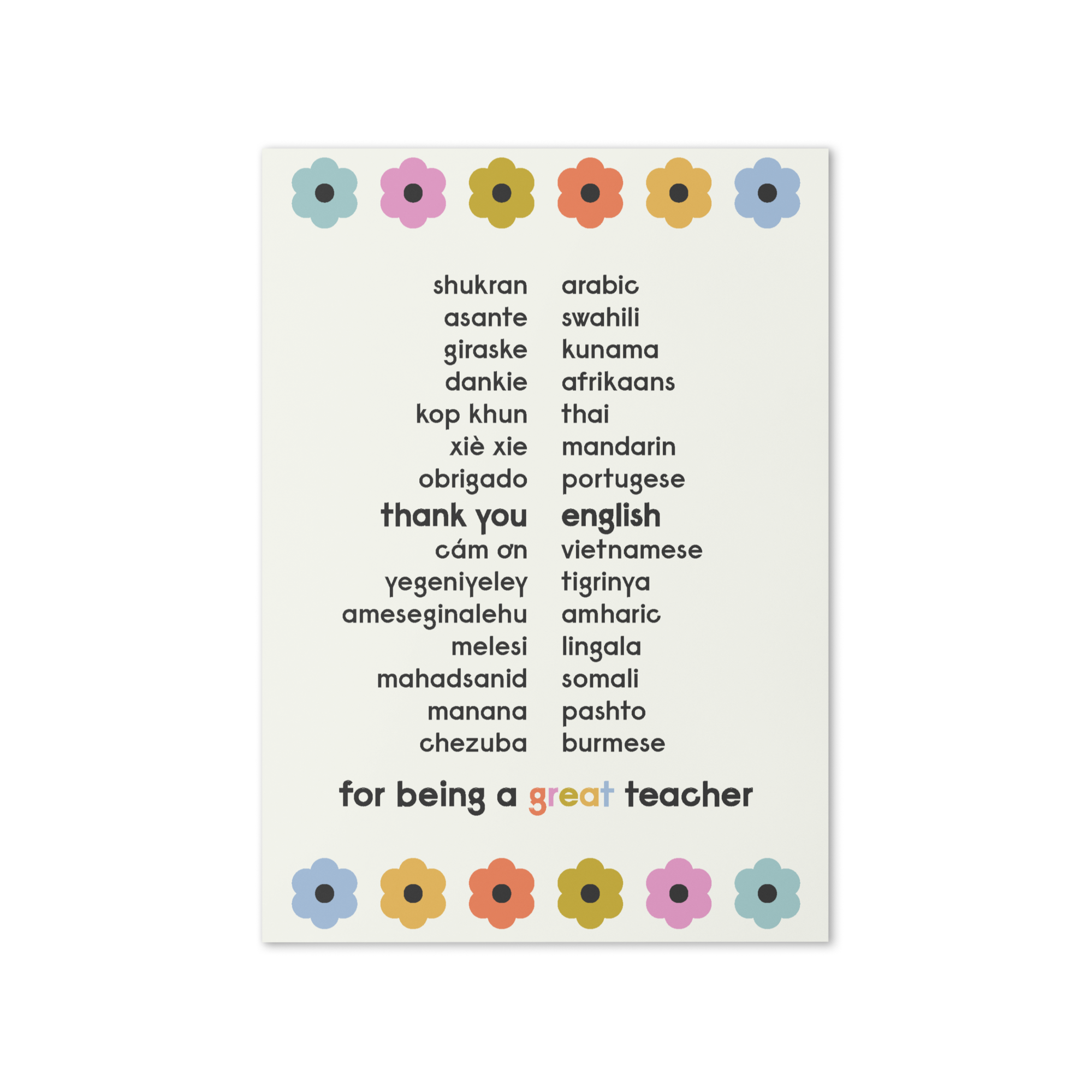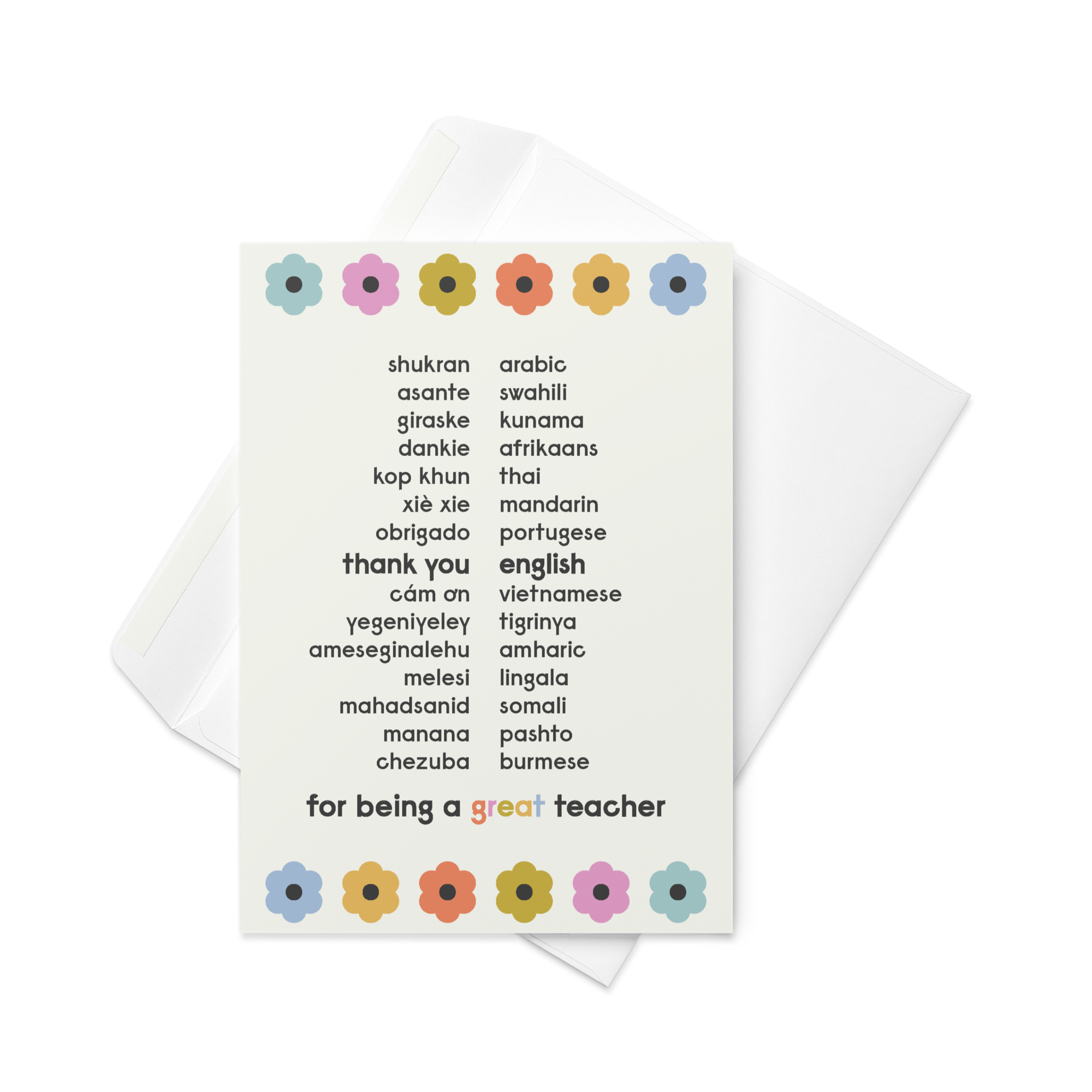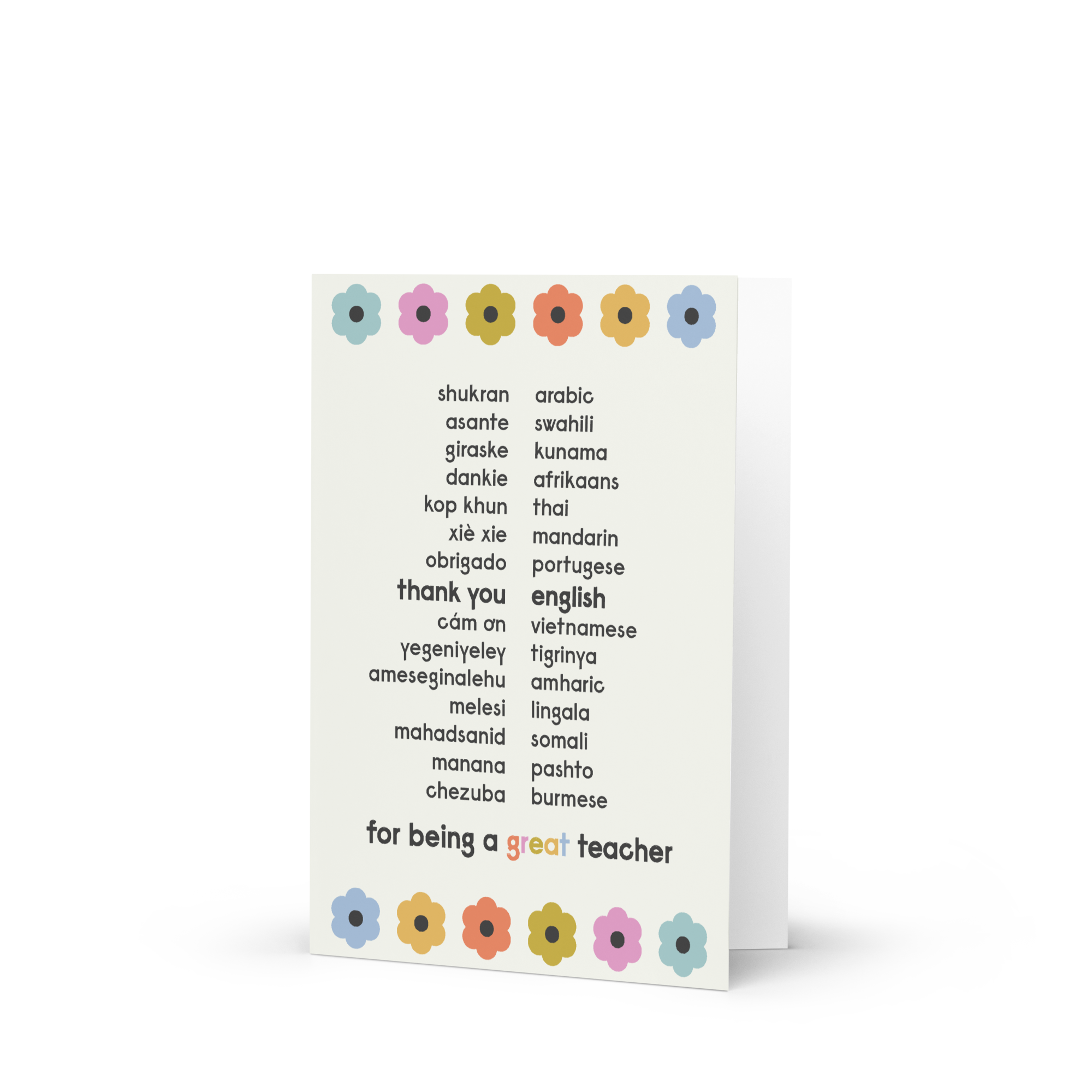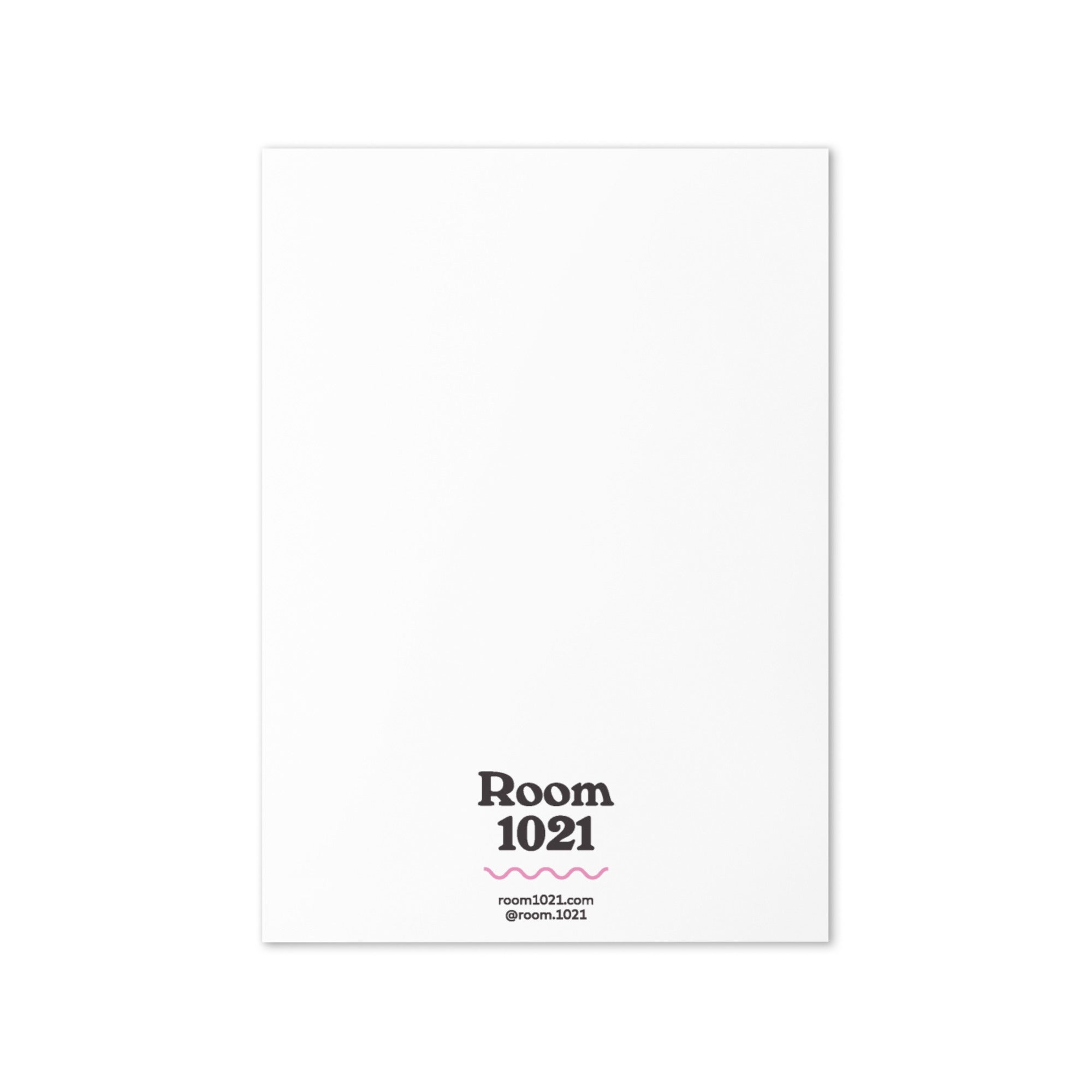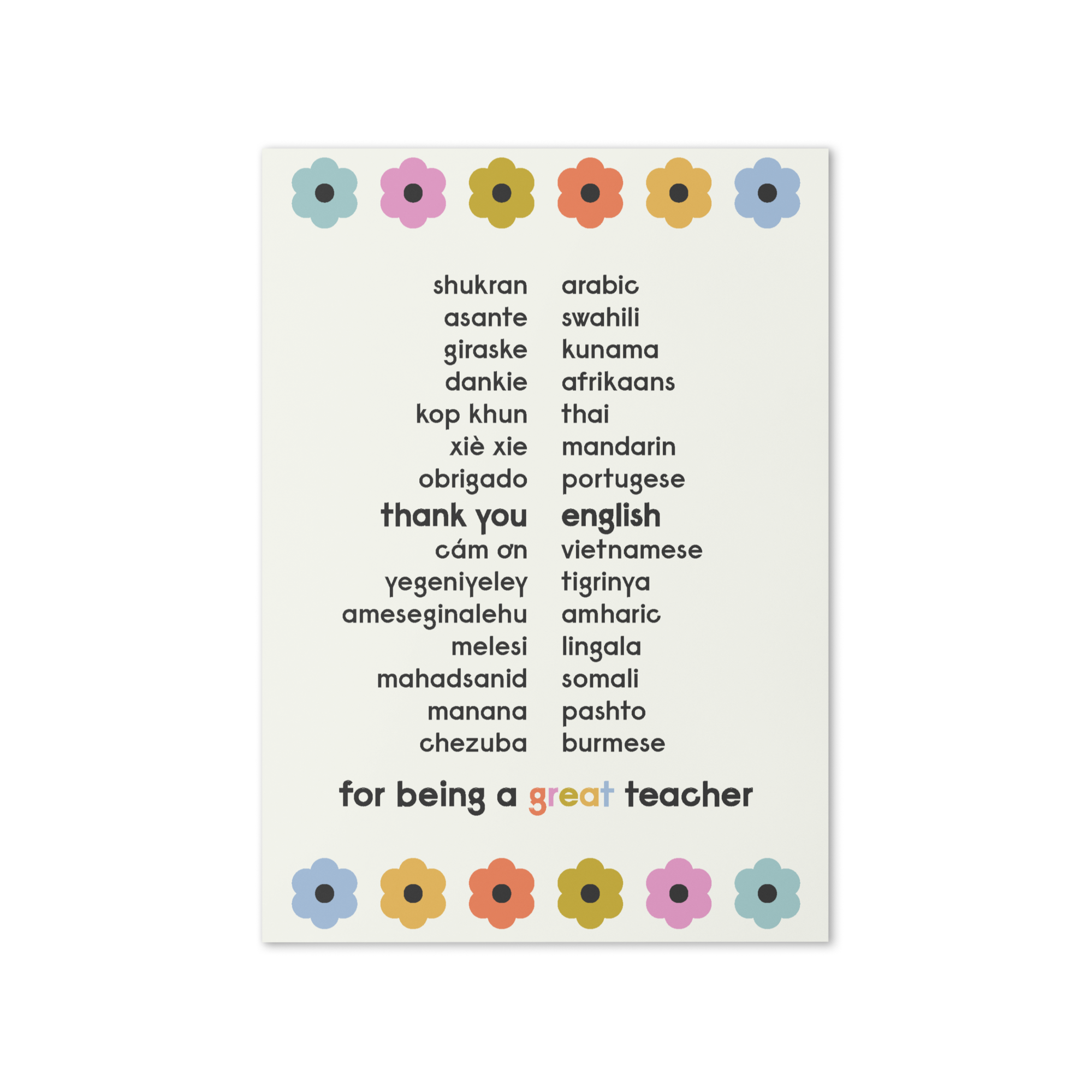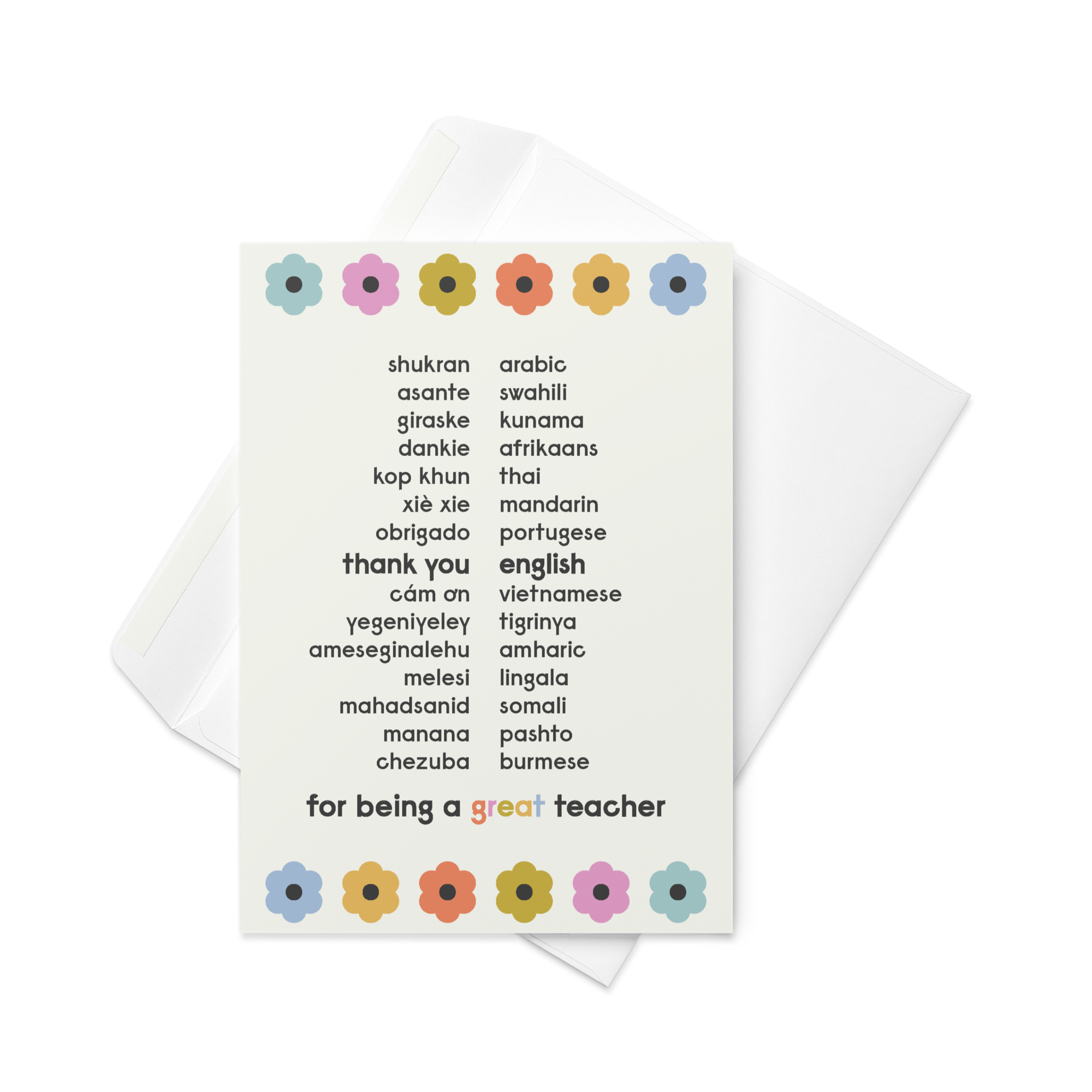 Thank You Multilingual Greeting Card
Introducing our colorful and vibrant 5 x 7 greeting card, designed to express gratitude in multiple languages. The card is professionally printed on high-quality 14 point paper, ensuring a polished and professional look.
The card features the words "thank you" in 15 different languages, making it the perfect way to show appreciation to a multilingual audience. The colorful design of the card is adorned with fun and playful flowers, adding an extra touch of charm to the overall look.
This greeting card is ideal for an ELL/ESOL teacher who works with students from diverse backgrounds and cultures. The card allows you to express gratitude and appreciation for their hard work and dedication to helping students learn and grow in a welcoming and inclusive environment.
The card is suitable for a variety of occasions, including the end of the school year, Teacher Appreciation Week, or any day you want to show your appreciation. It comes with a matching envelope, making it easy to send via mail or hand-deliver in person.