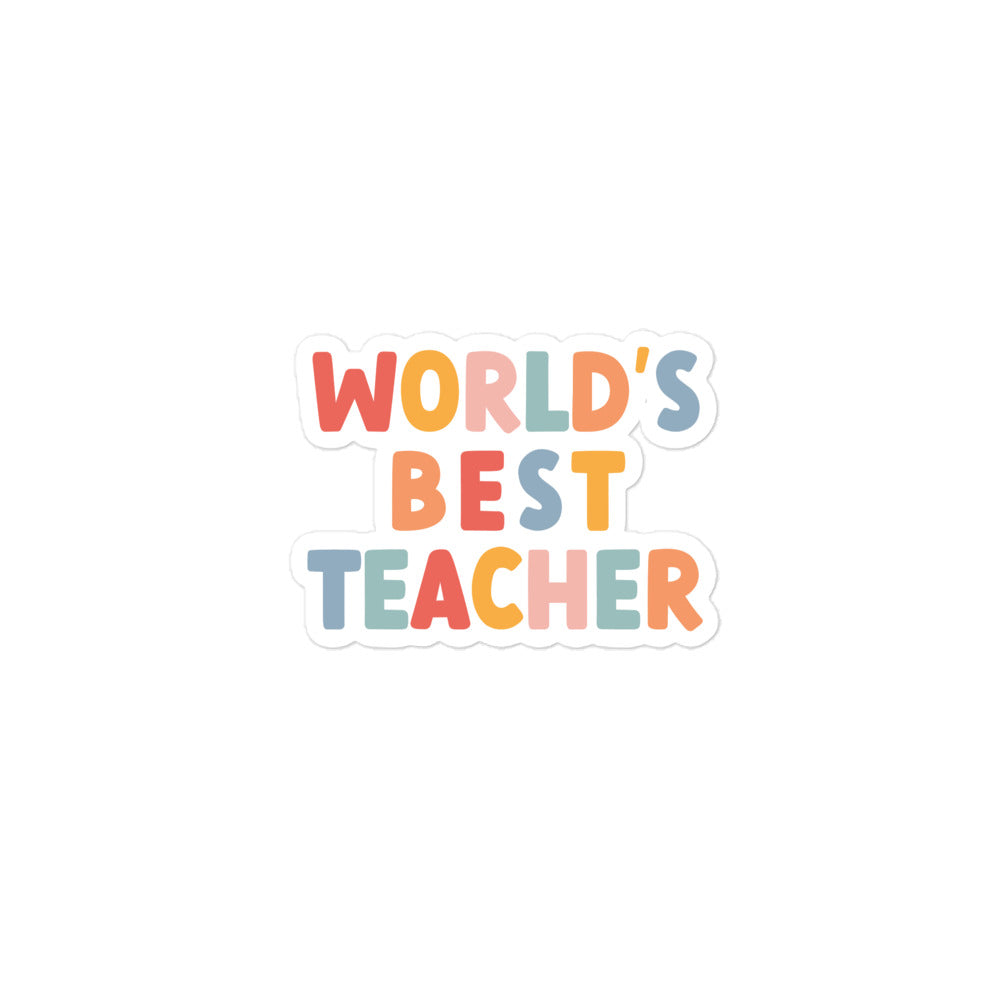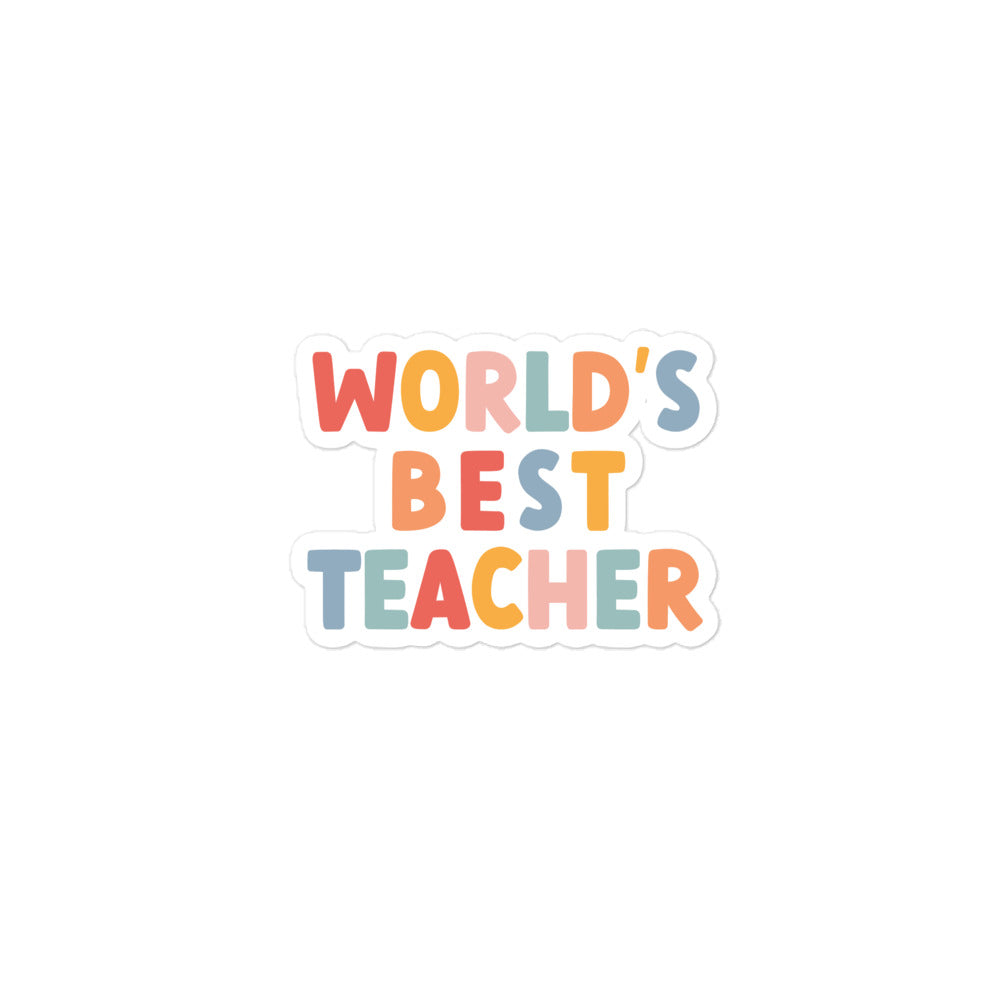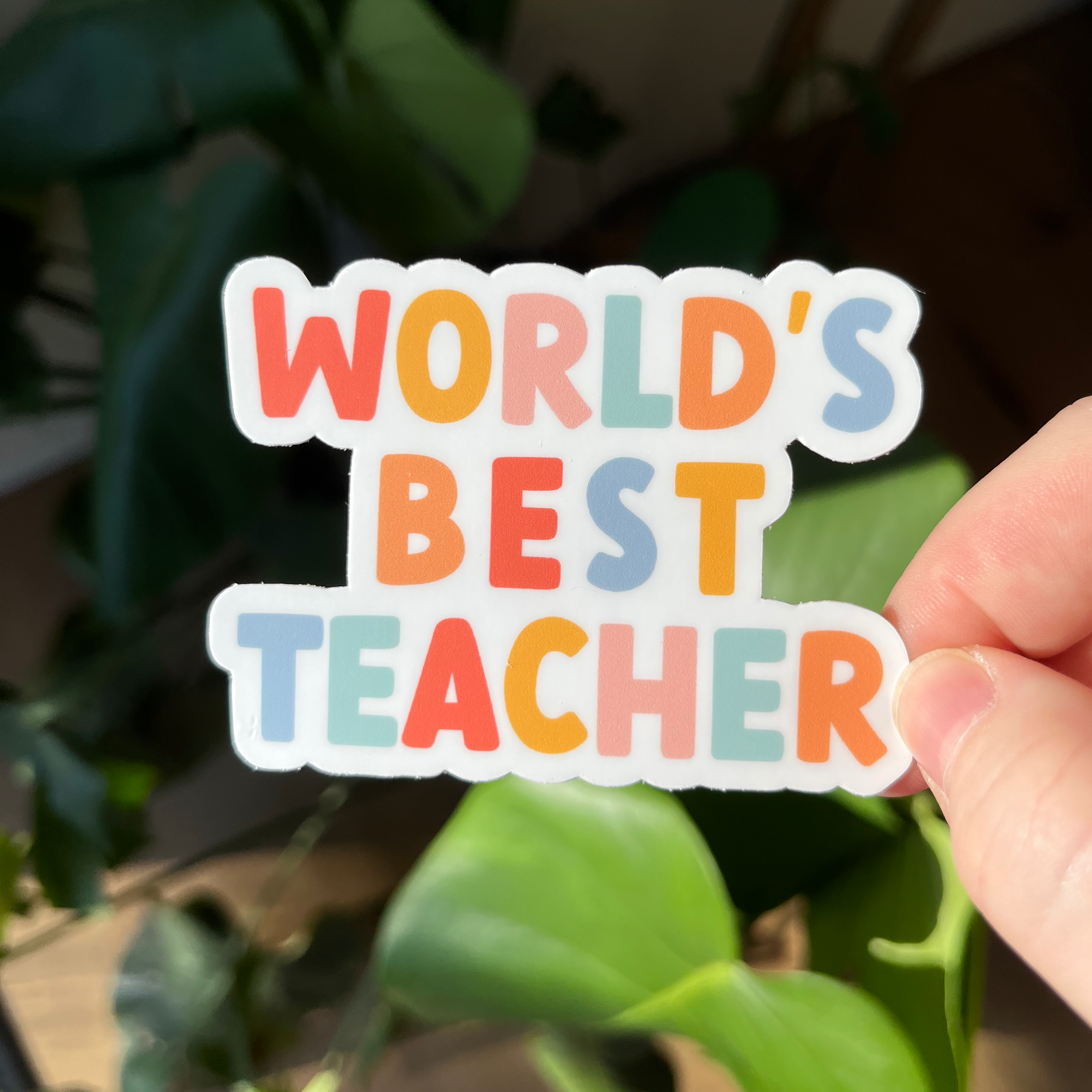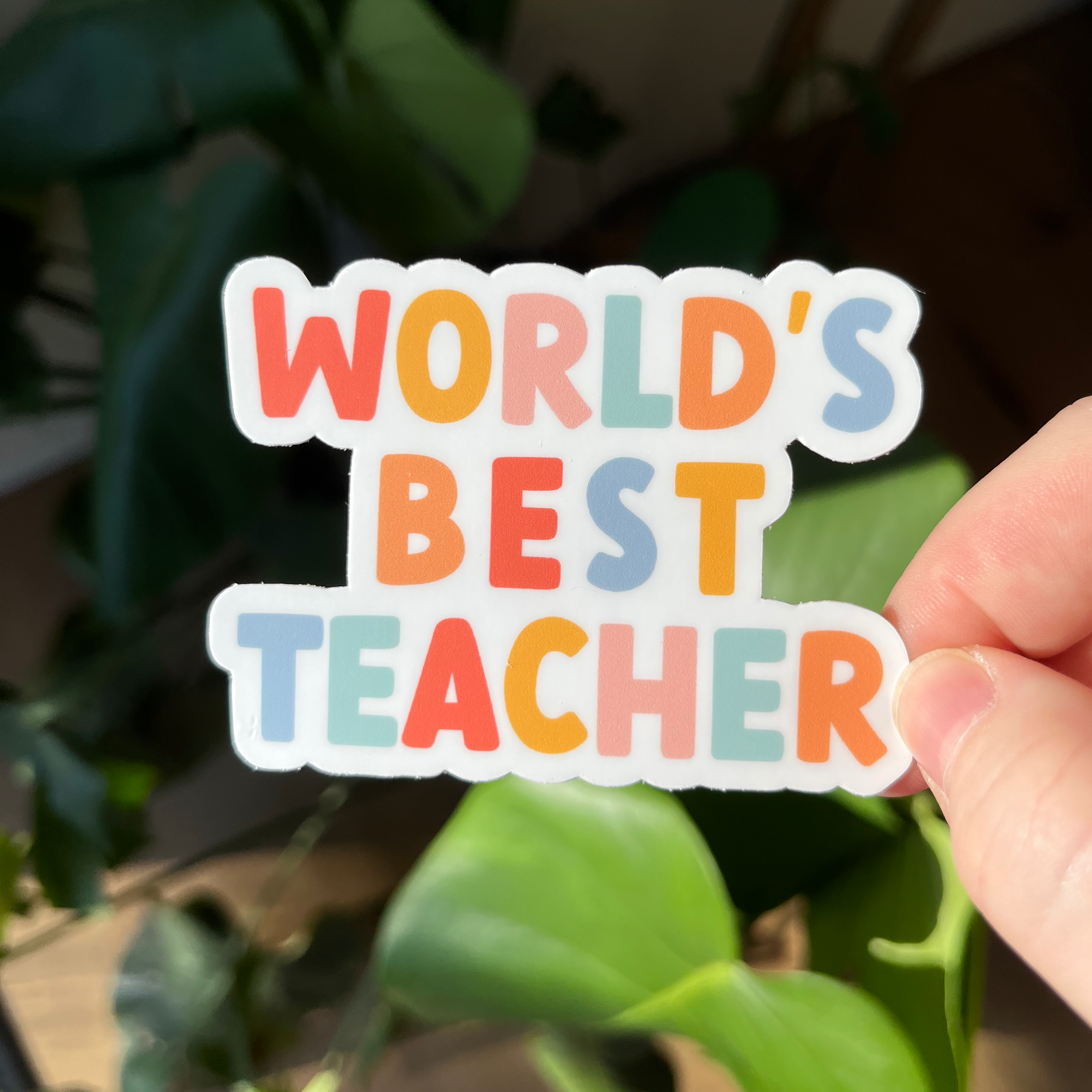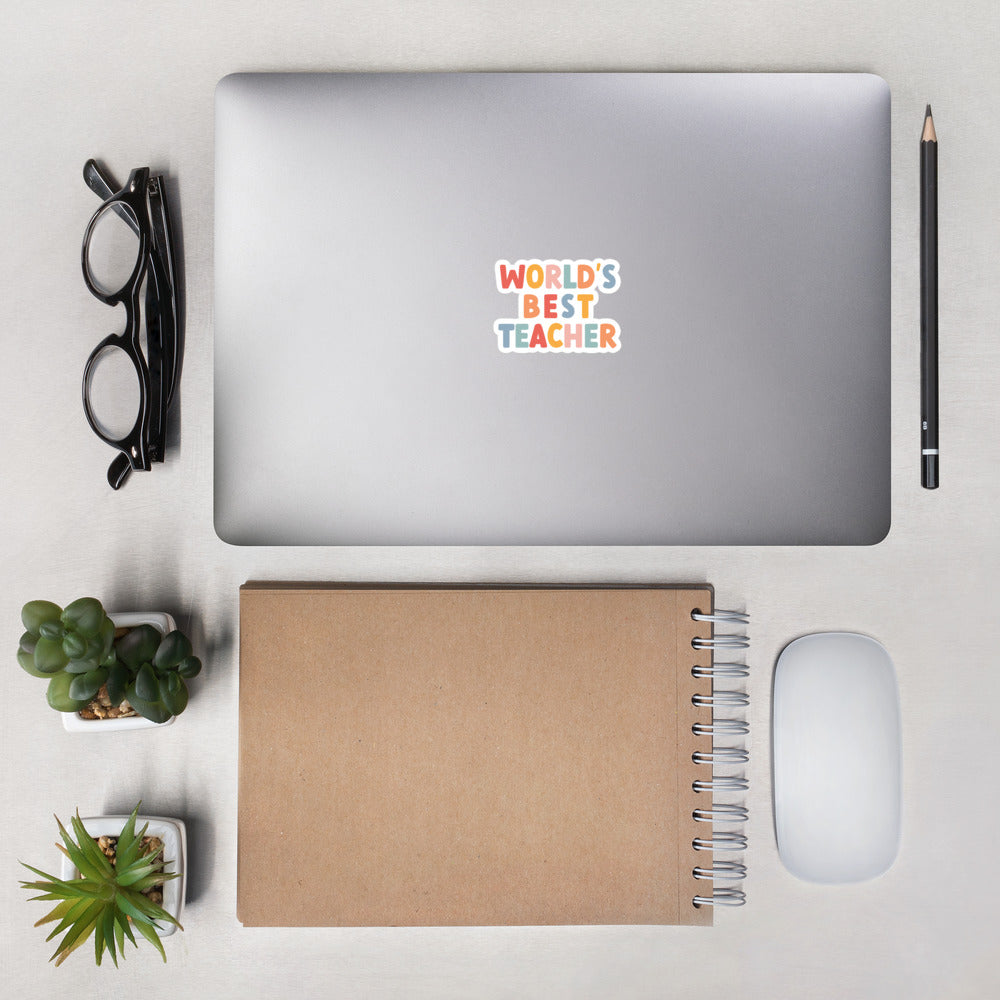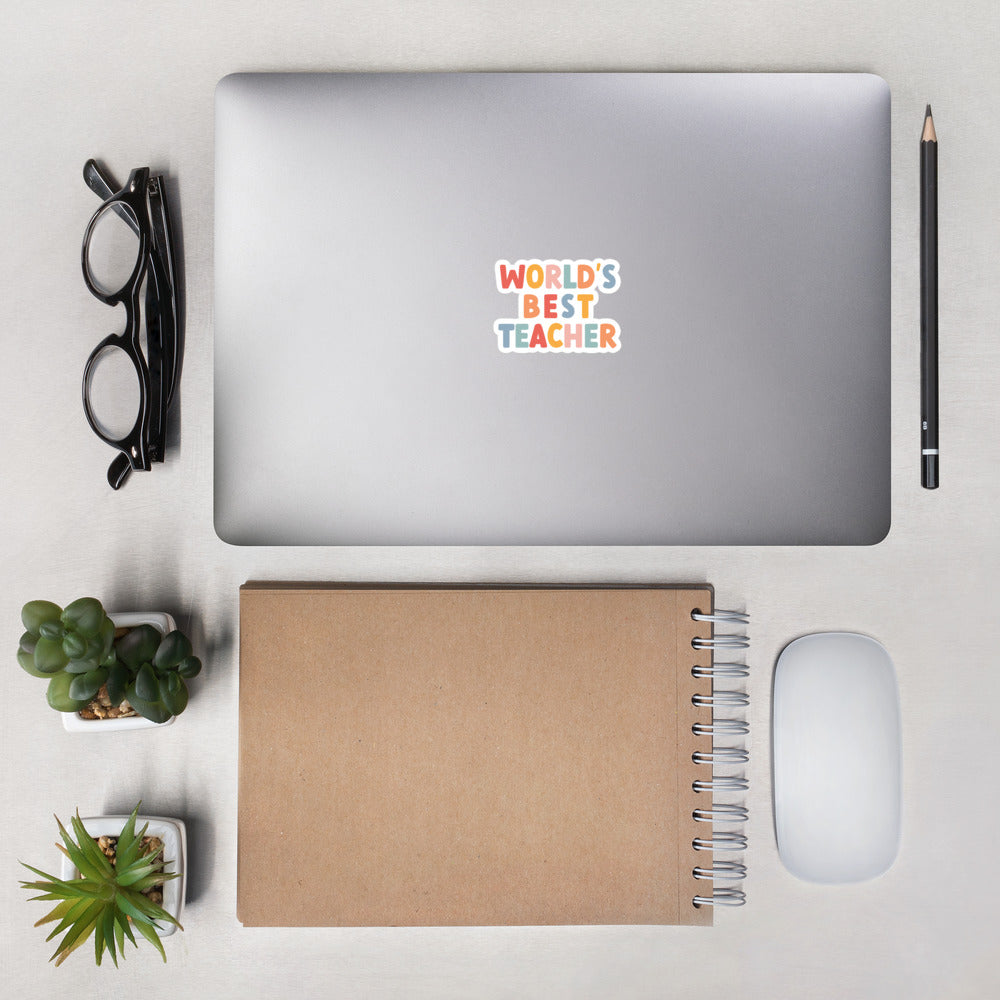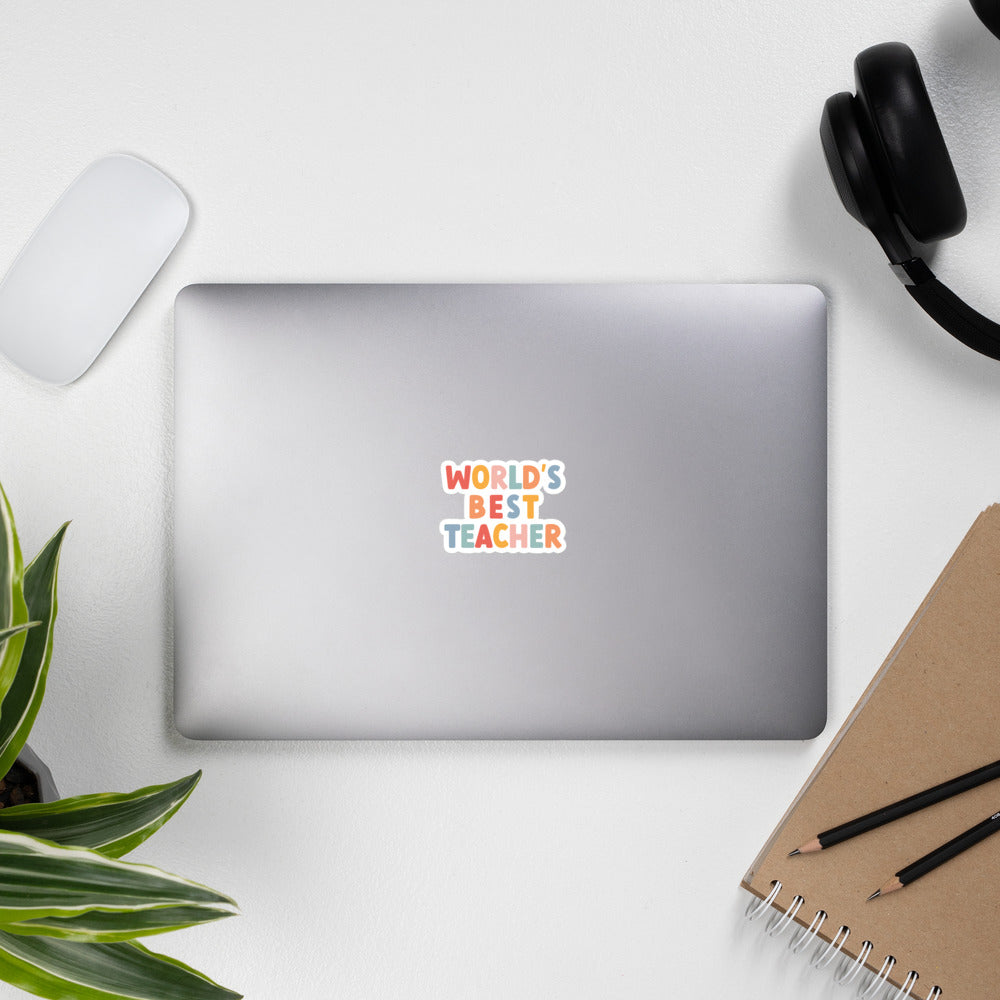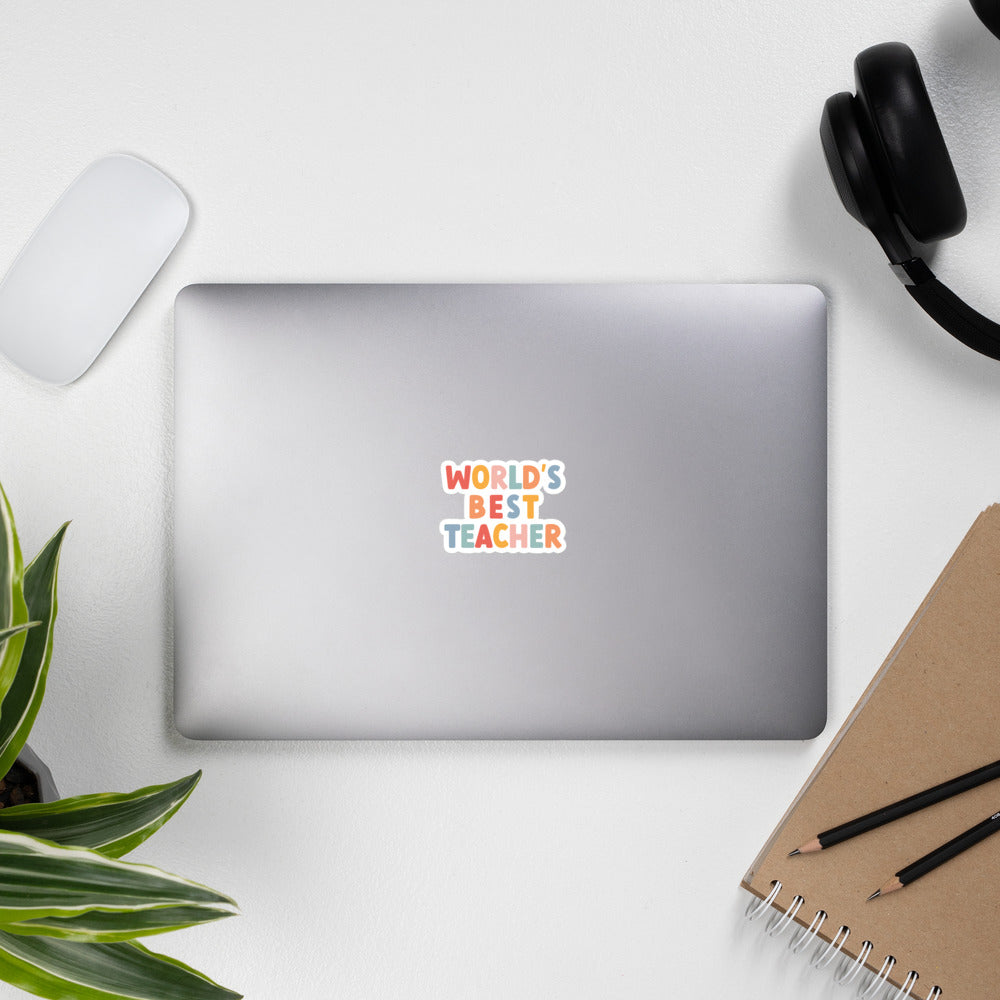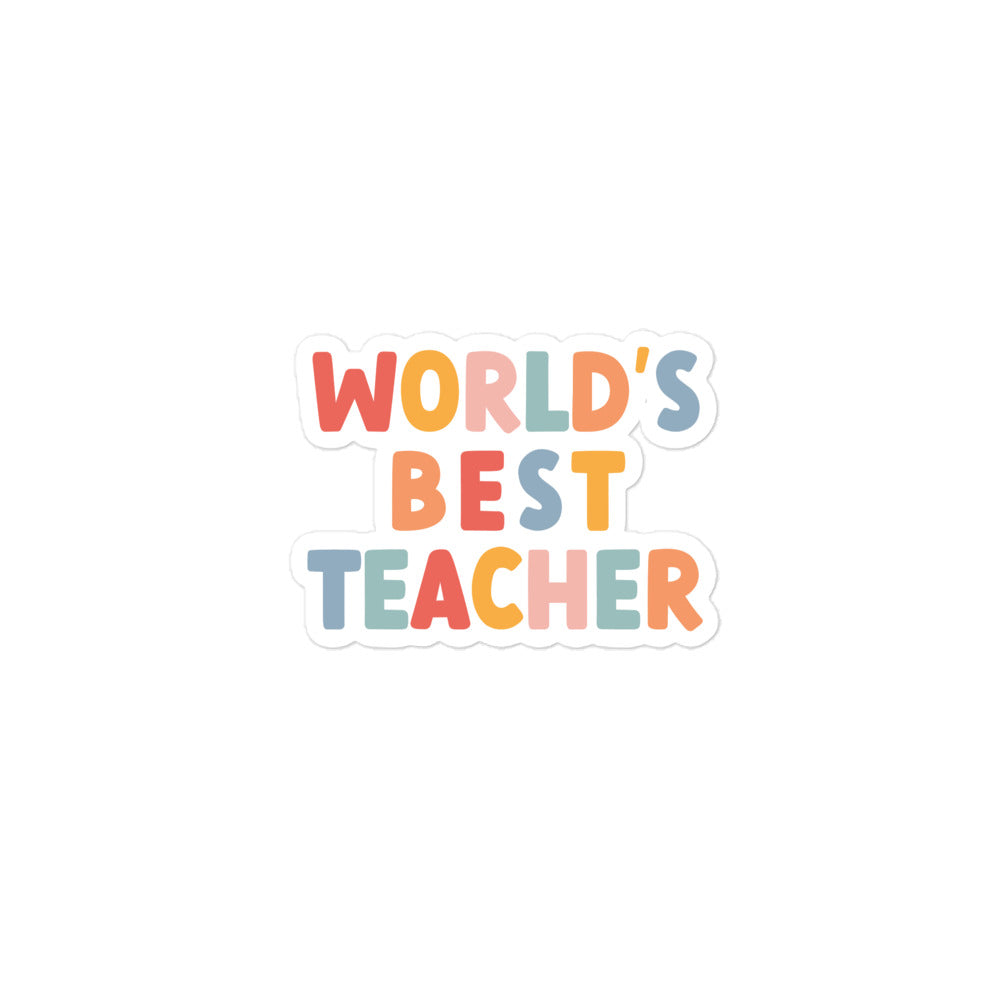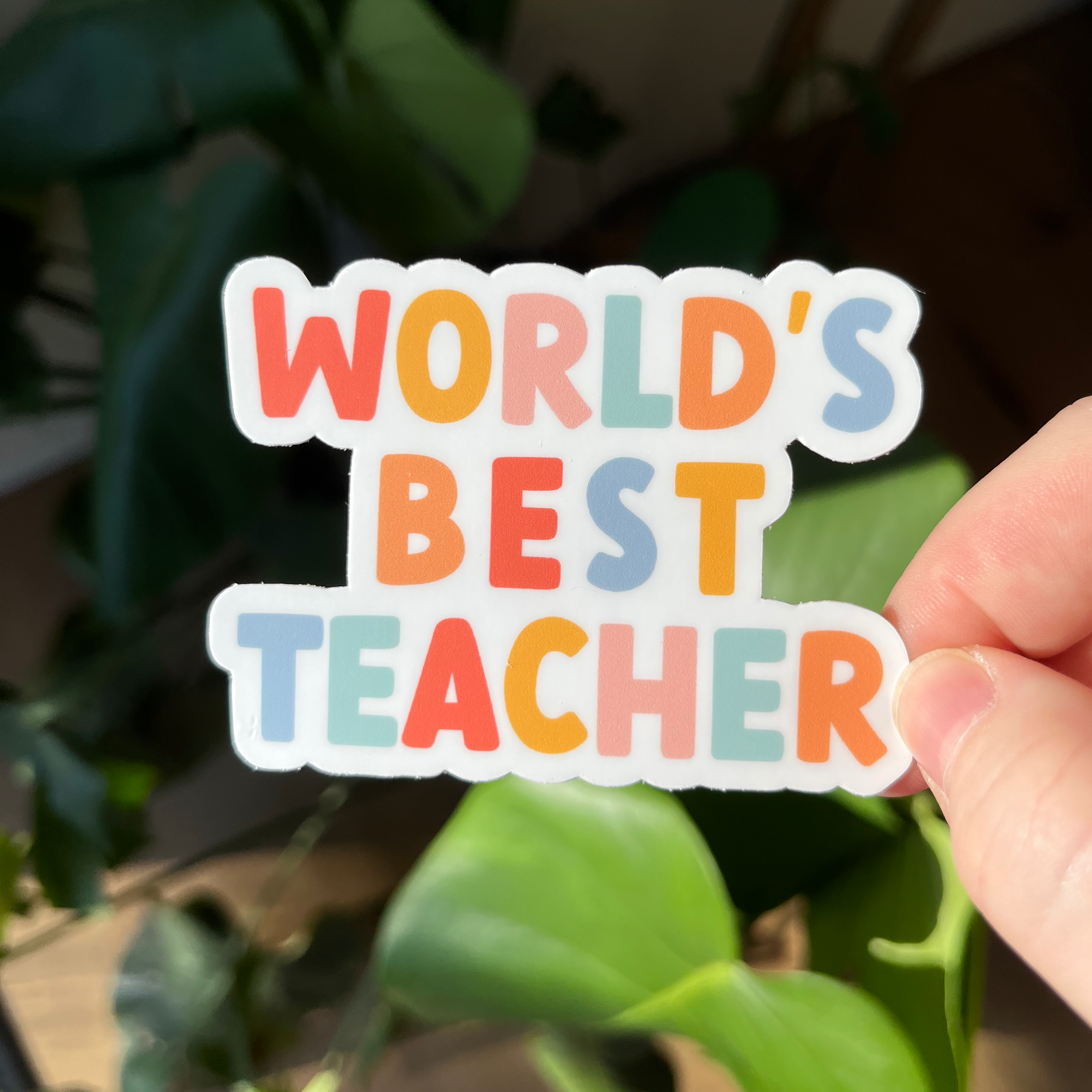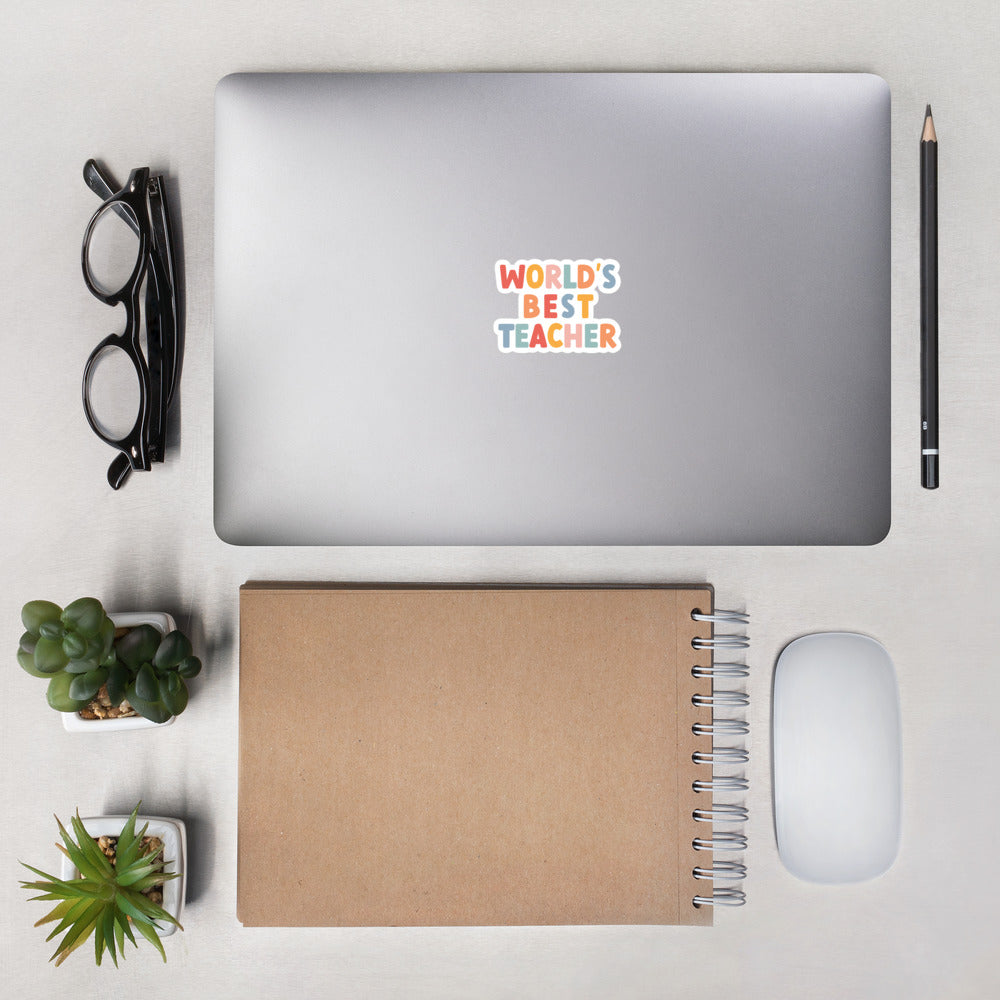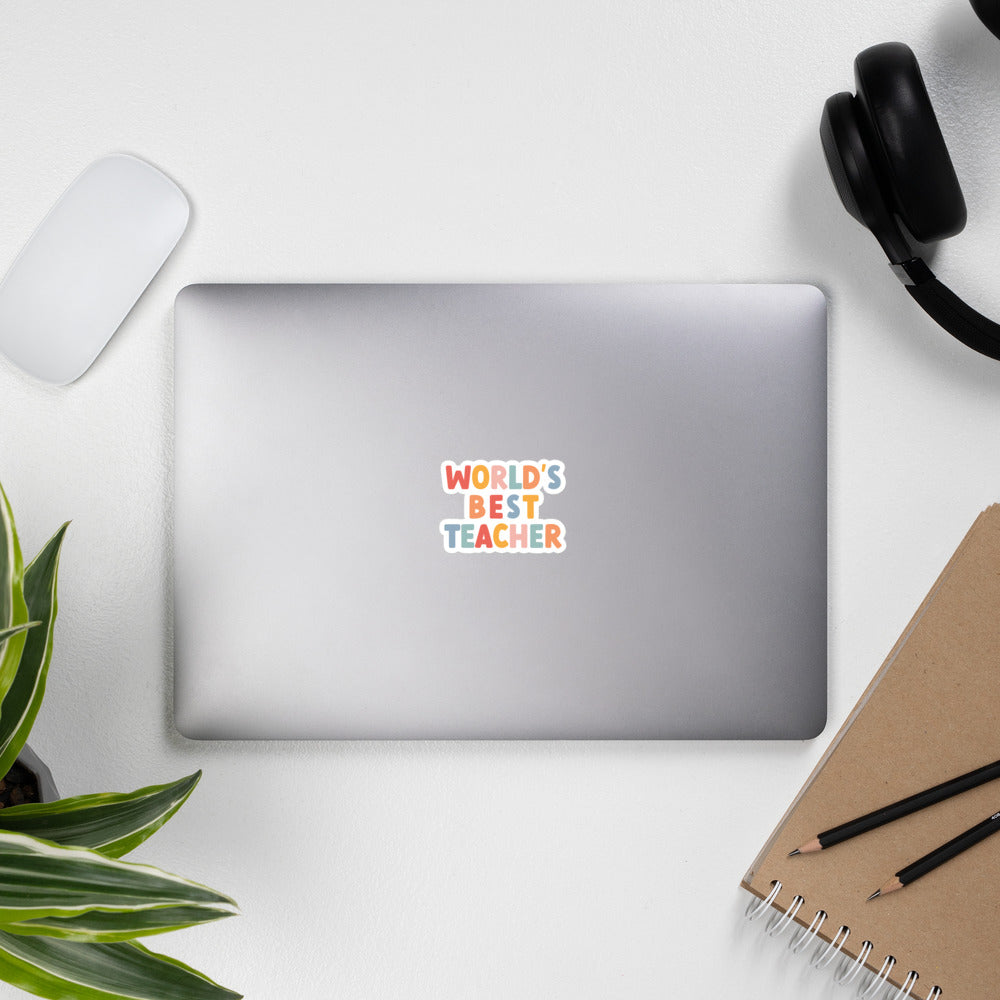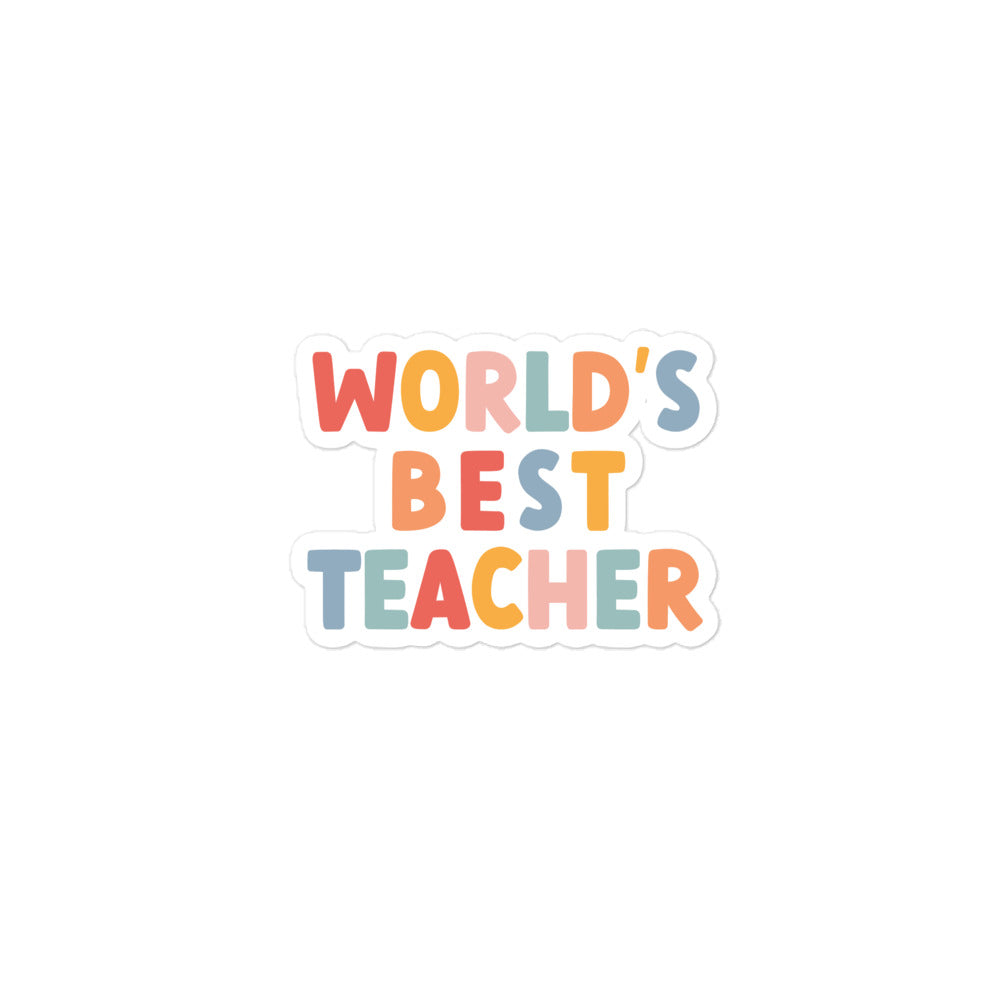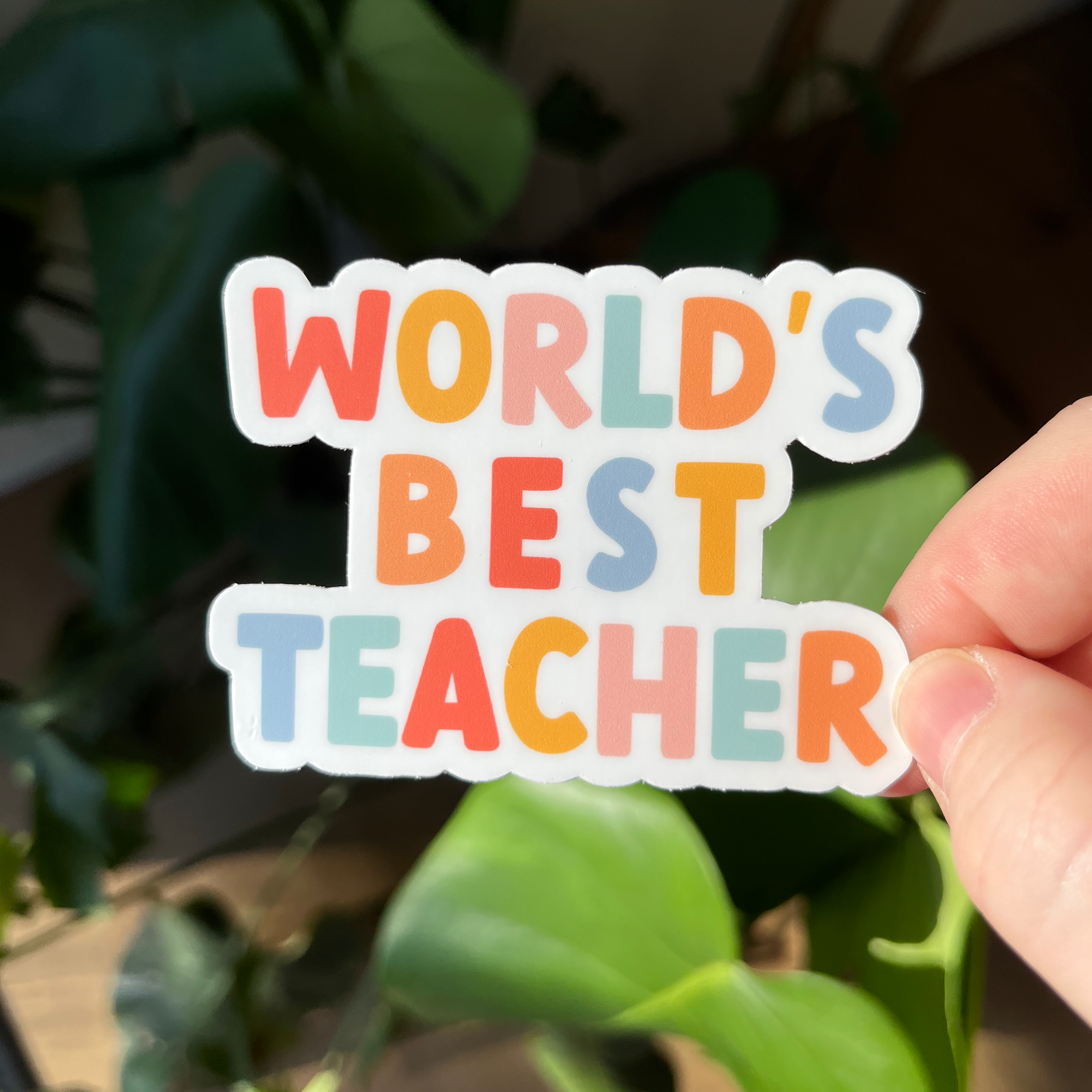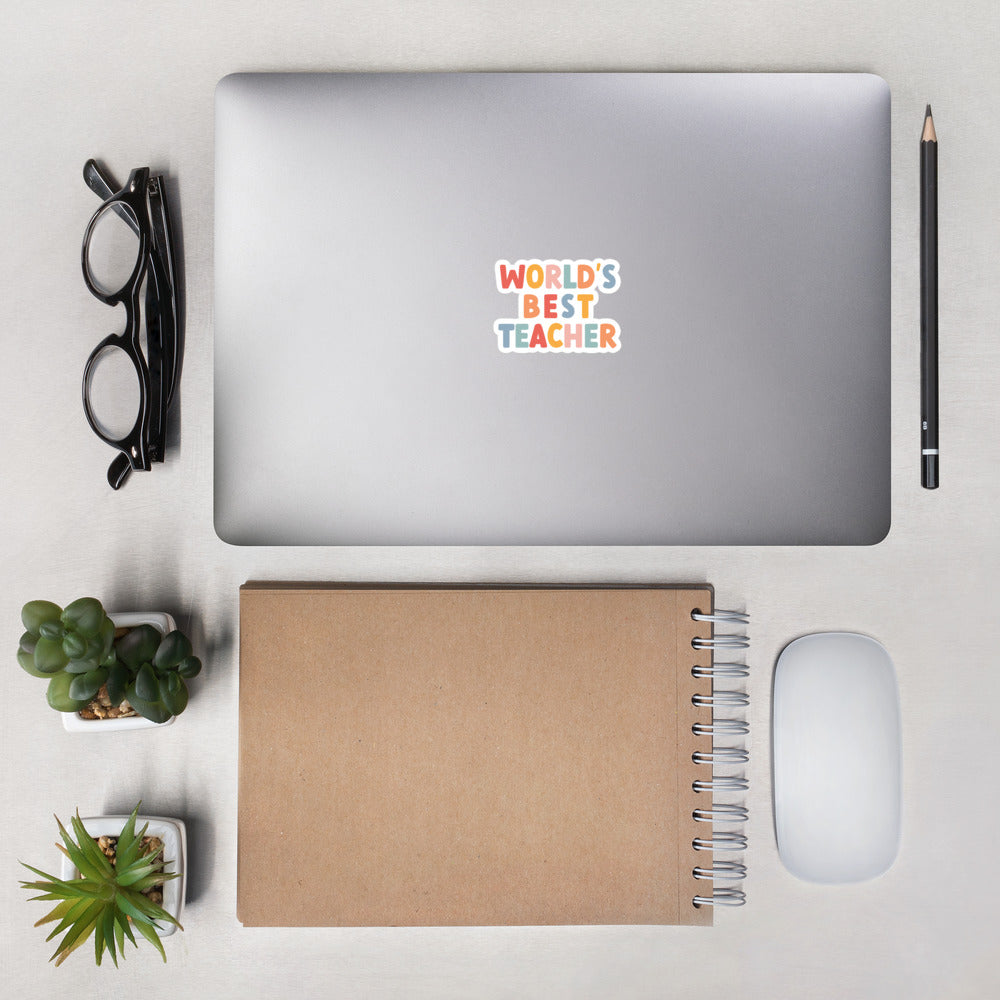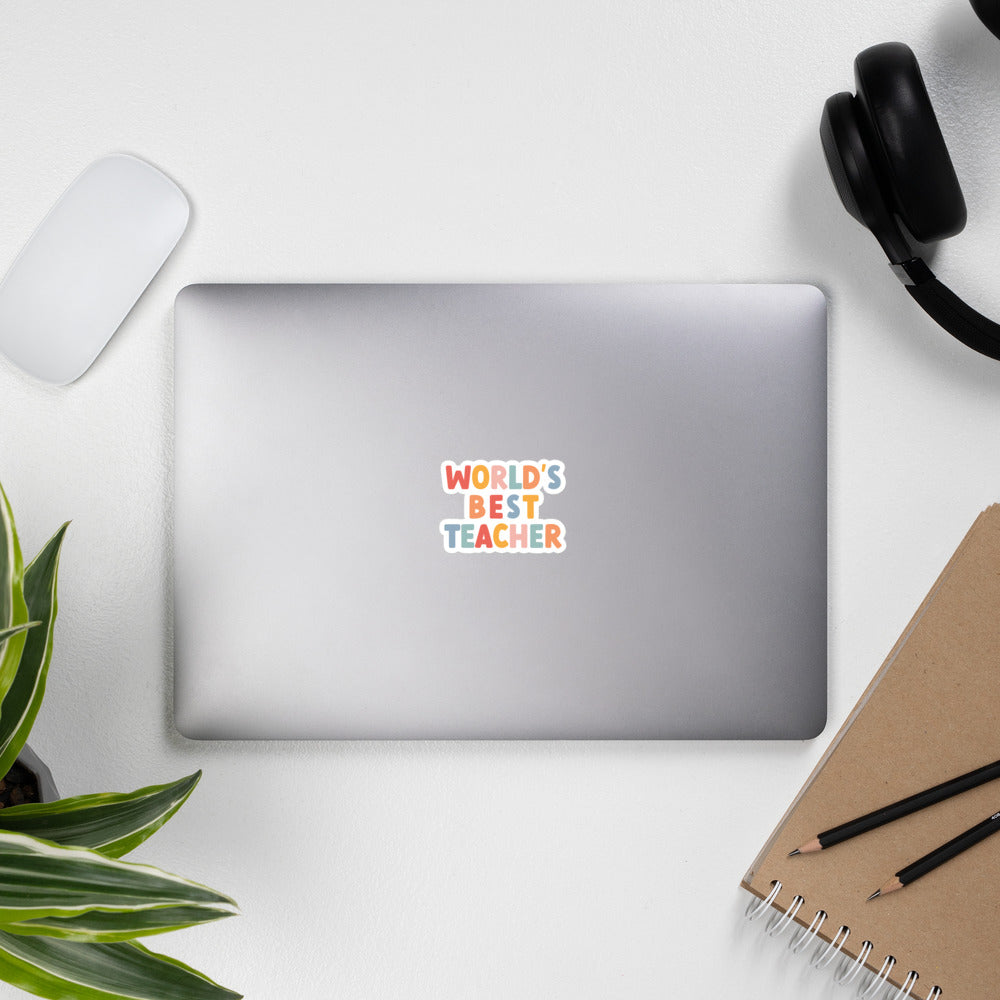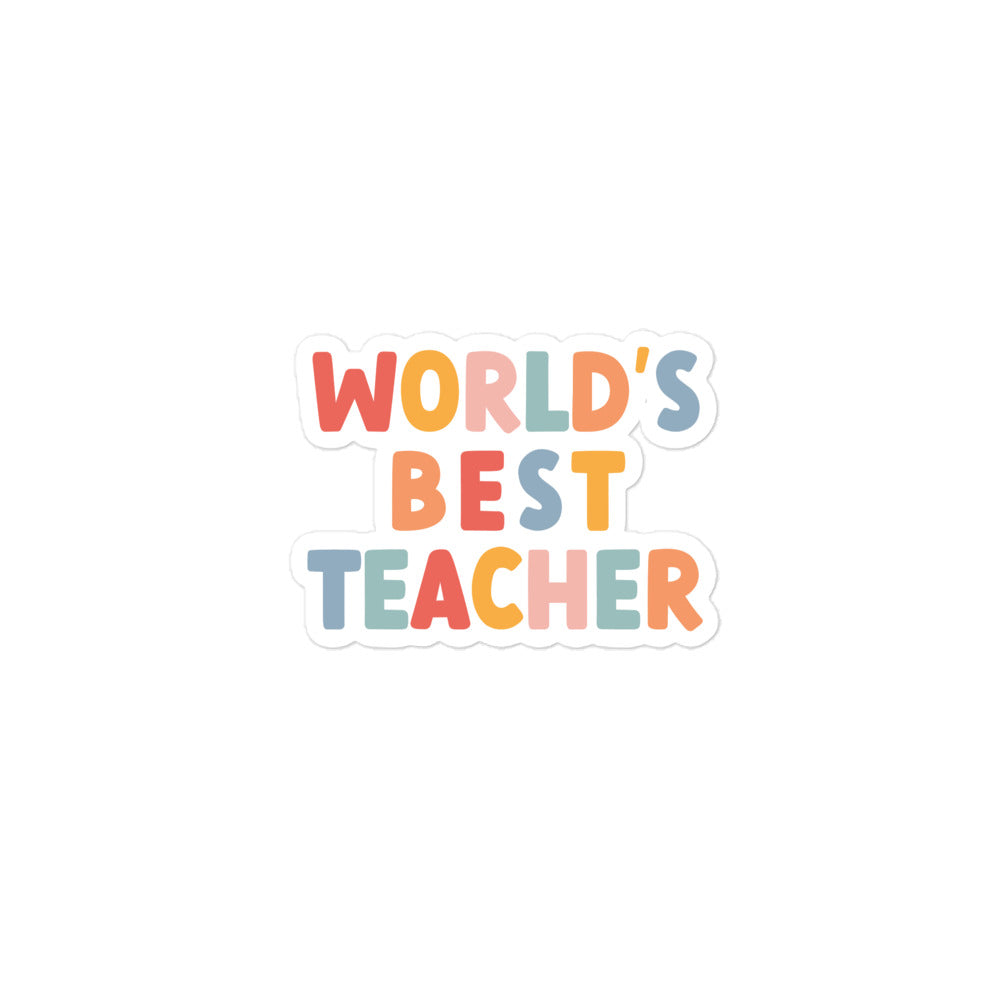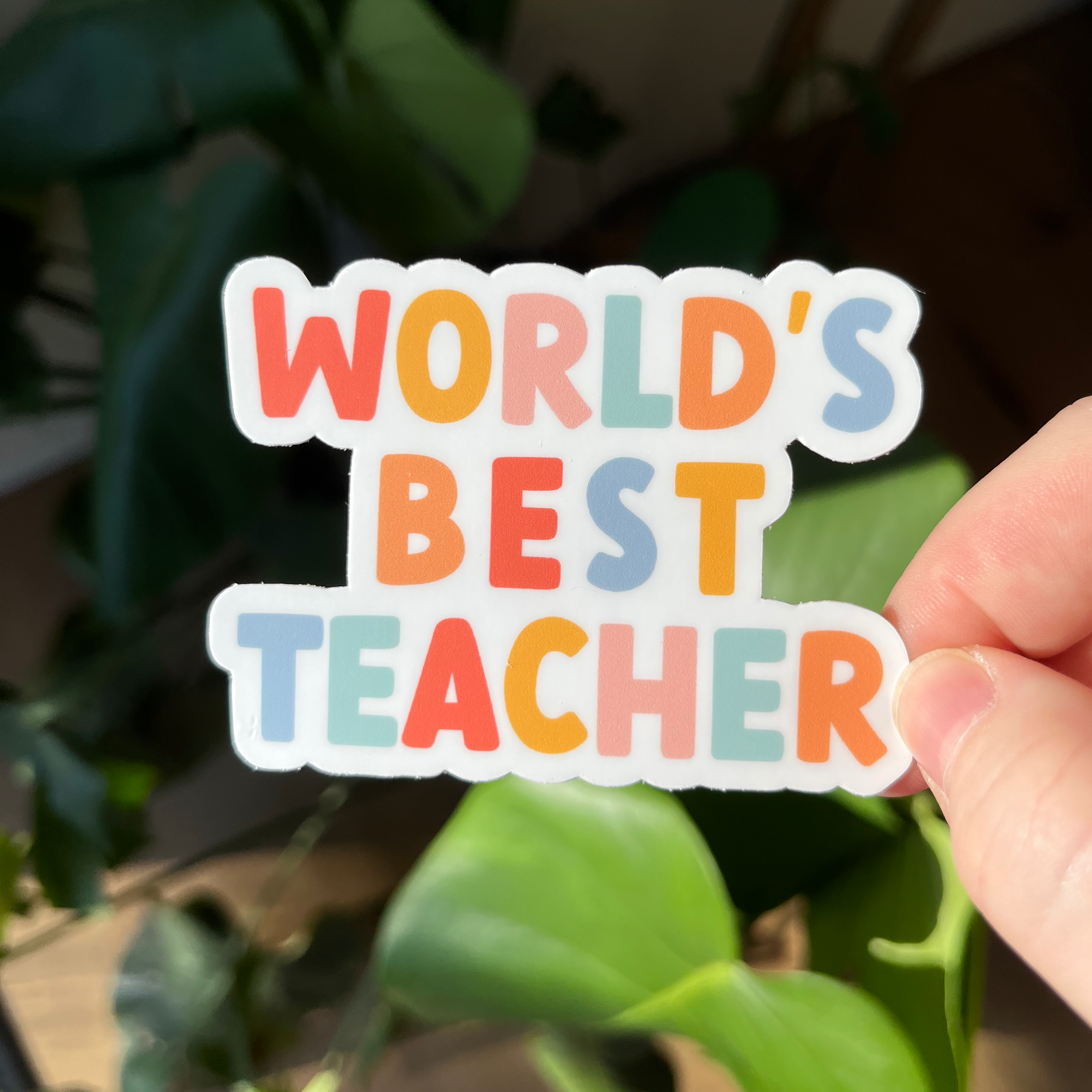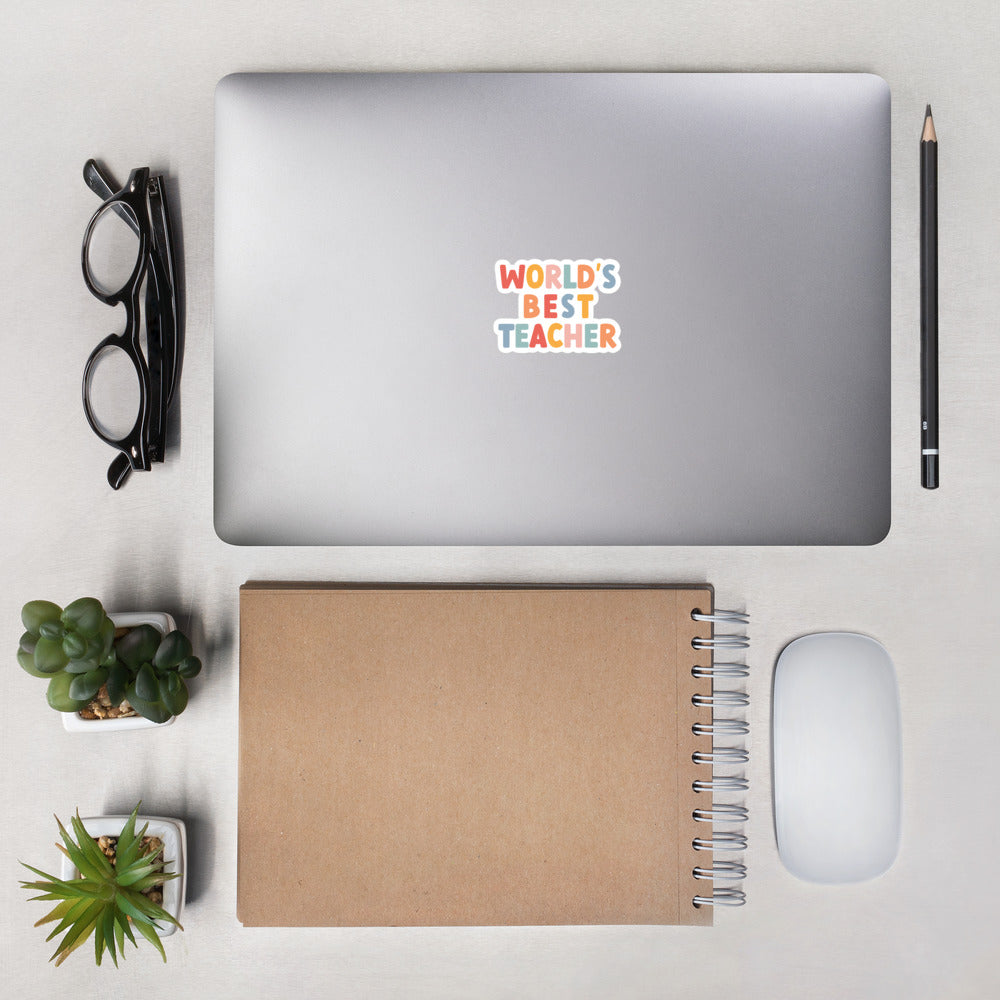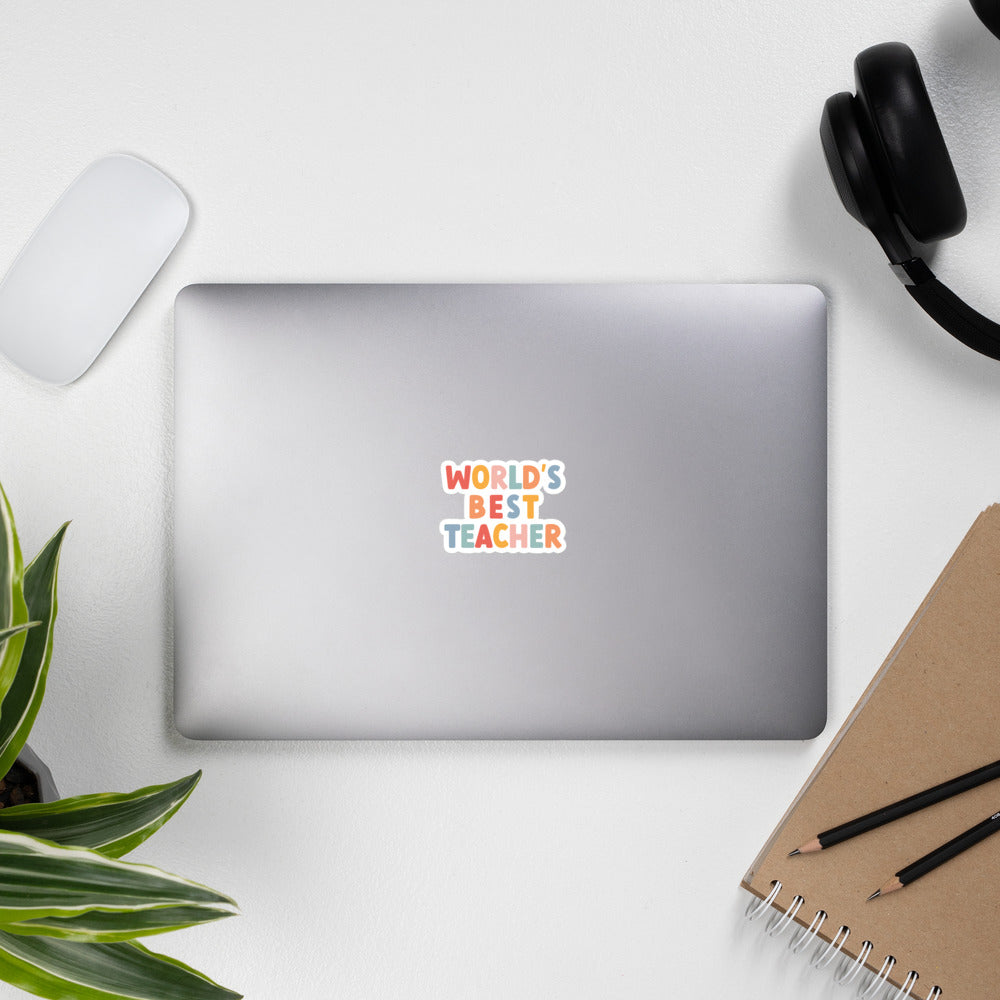 World's Best Teacher Vinyl Sticker
The World's Best Teacher needs this sticker in their life. 
Thick, durable vinyl protects this sticker from scratching, rain & sunlight. Perfect for their computer or water bottle. 3" x 2.2" in dimension.
Best Teacher Sticker
Love the teacher sticker! Great quality and the perfect gift!!