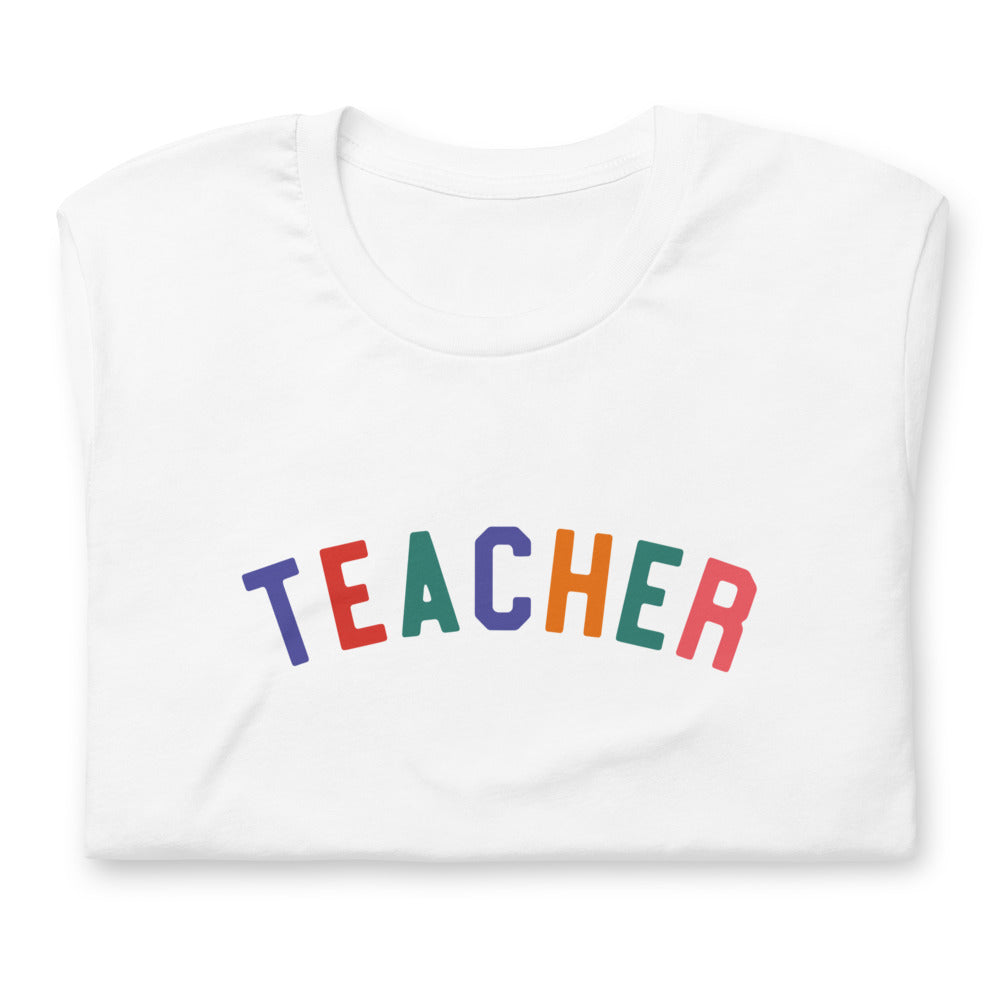 As much as we like unique designs, we also love classic pieces that can go with anything. We knew we wanted to add a few simple items to our collection and this is the first of many. Our inspiration for this shirt came from pictures of old baseball jerseys. We knew we wanted a sans-serif font similar to the ones on the jerseys. We stumbled upon this font that had the rounded edges and knew it was the one. After testing it out with some different color palettes, we thought it paired well with the deep shades of primary colors.
Our Teacher shirt was designed to be worn in any setting. School, errands, happy hour drinks, you name it- this is your shirt. Dress it up or down depending on your activities for the day. We plan on pairing this with a denim button up but the options are endless. How do you plan on wearing this? Let us know!
Shop this shirt here.