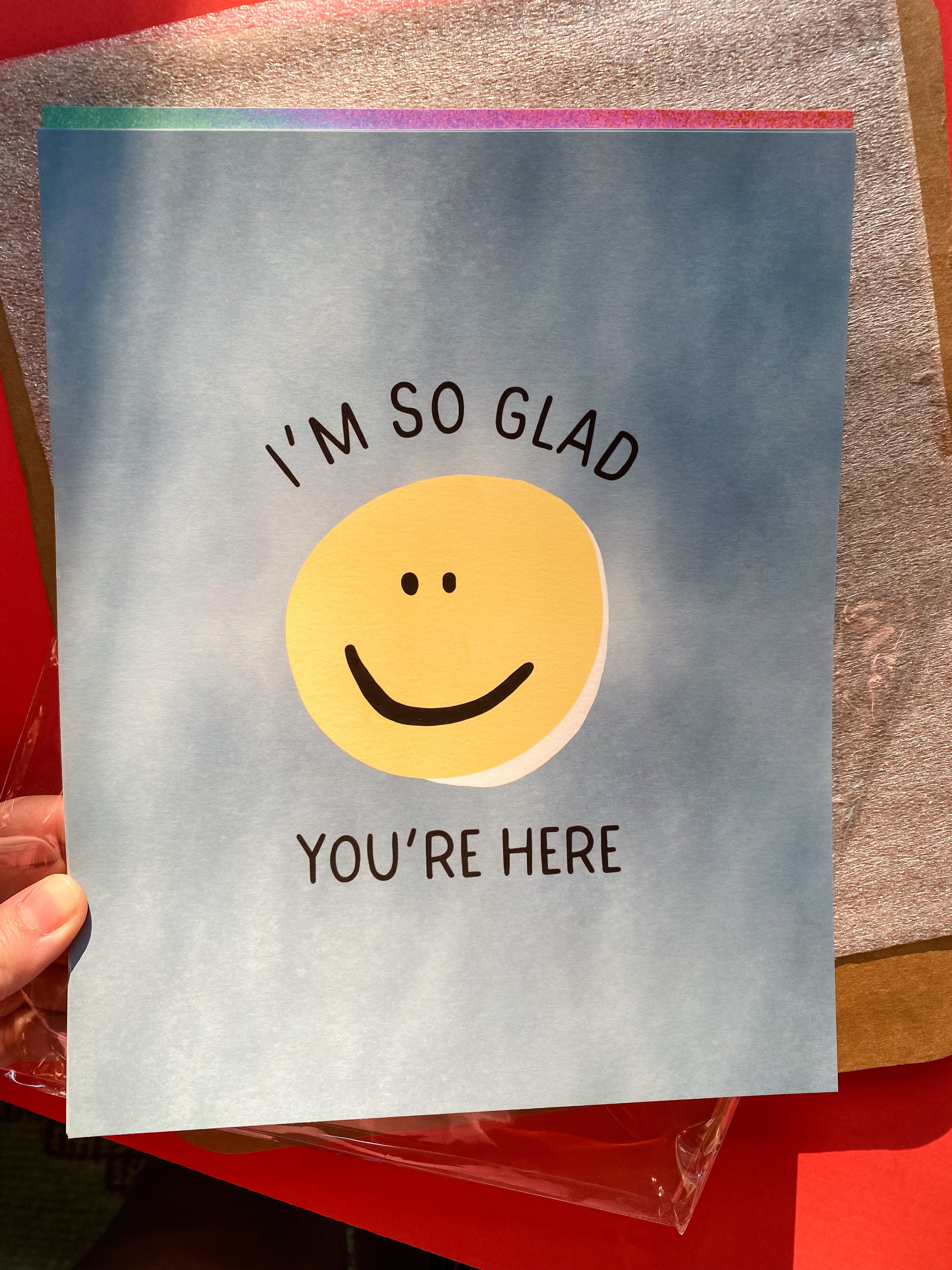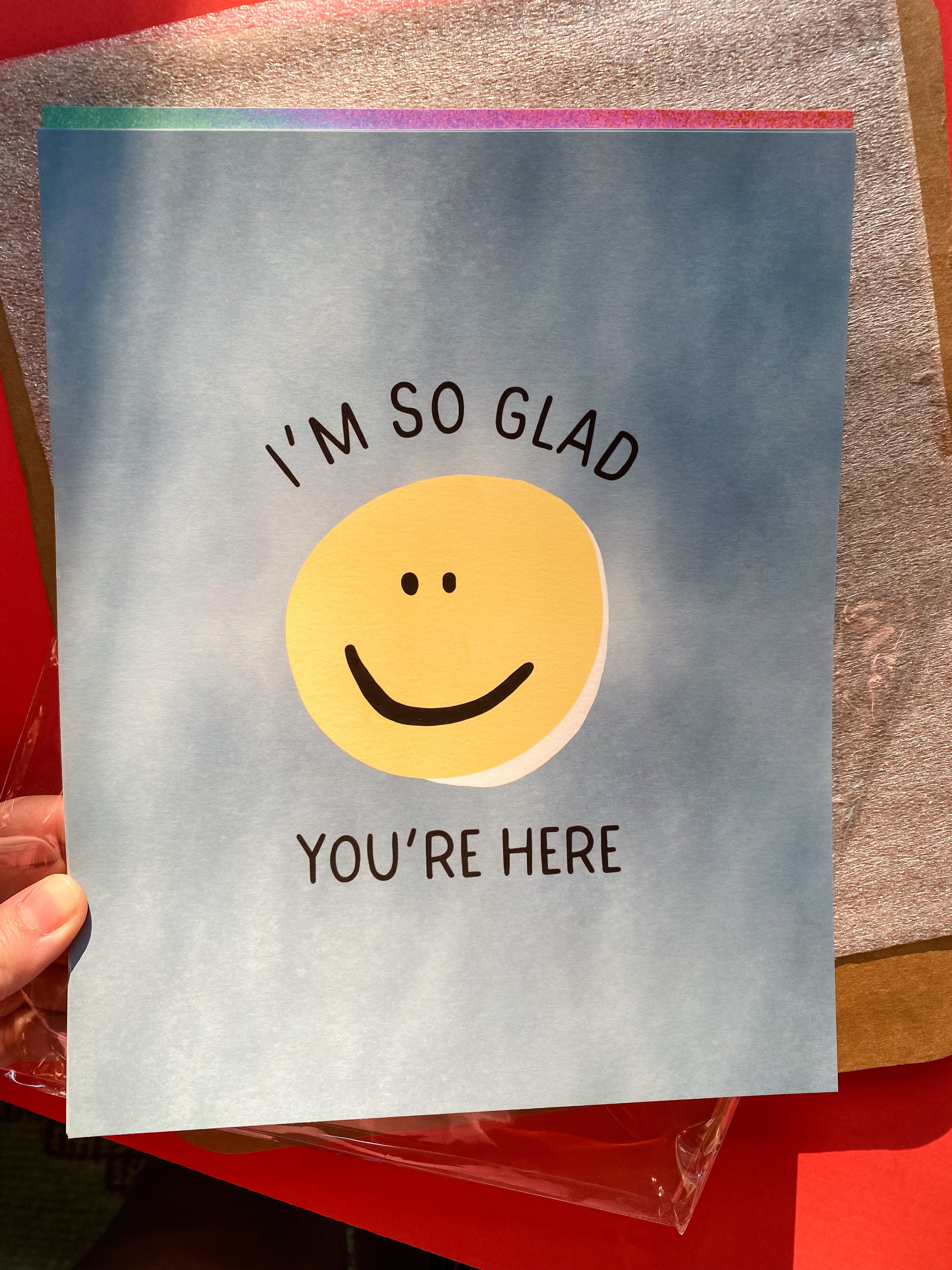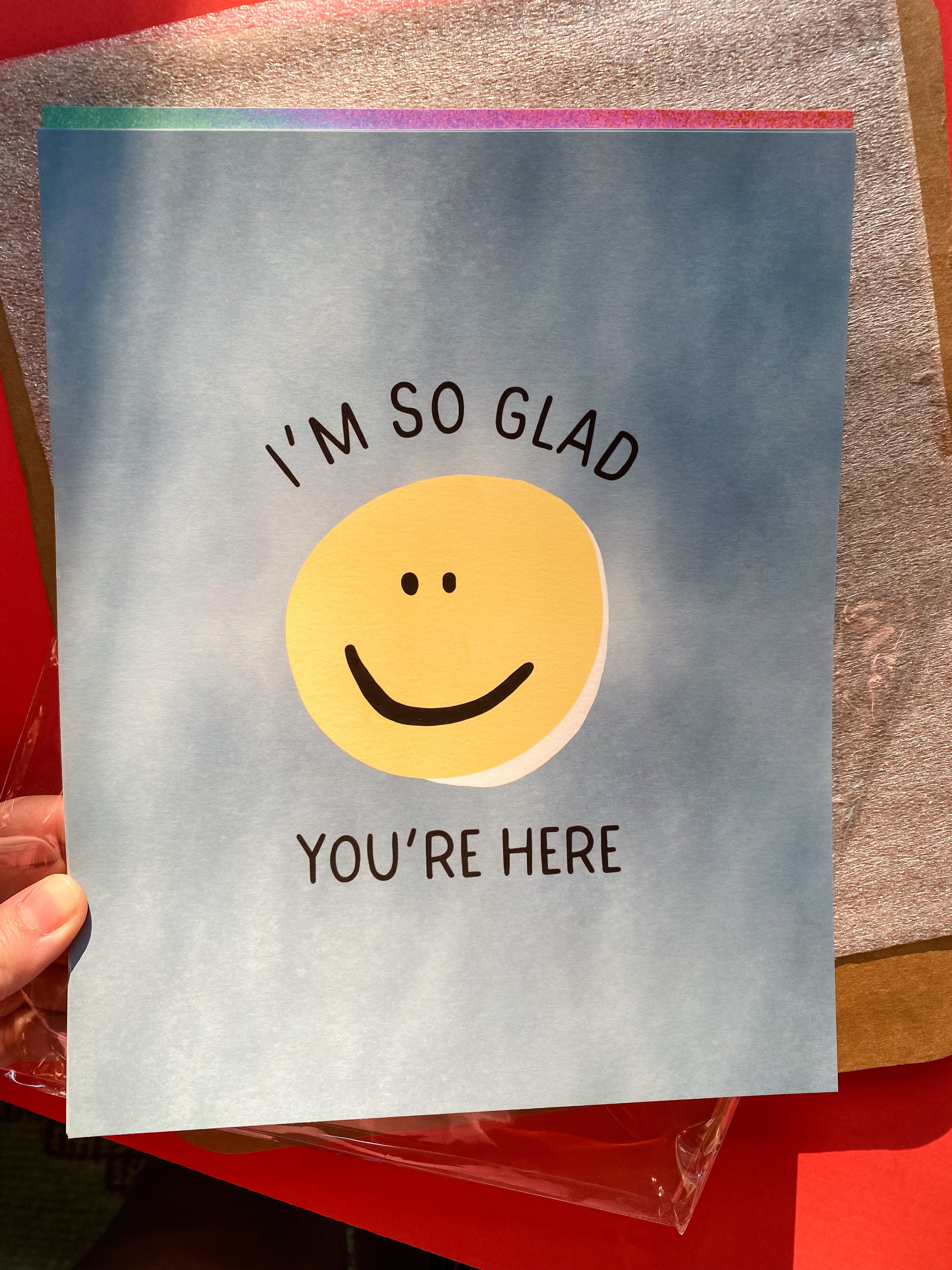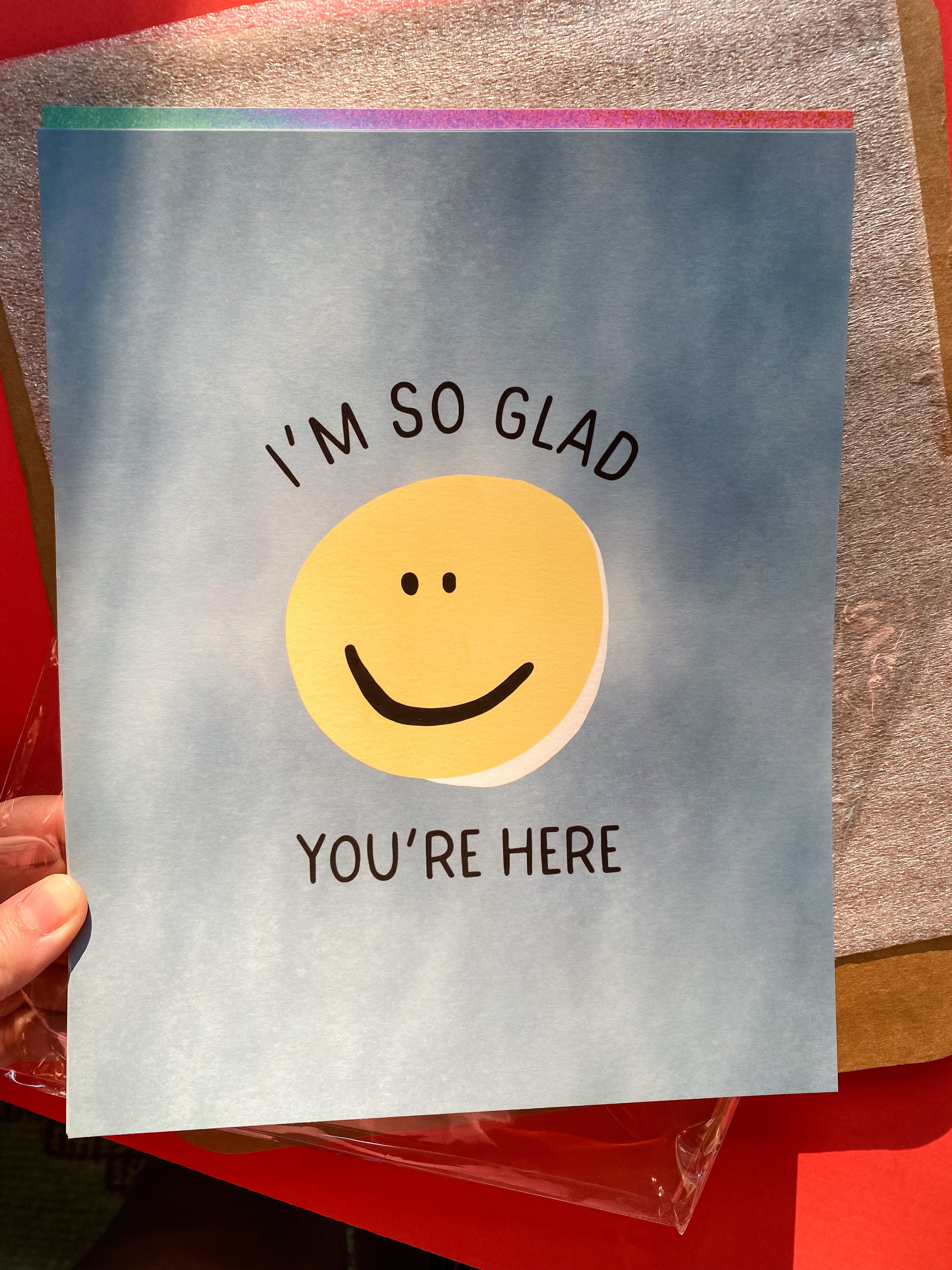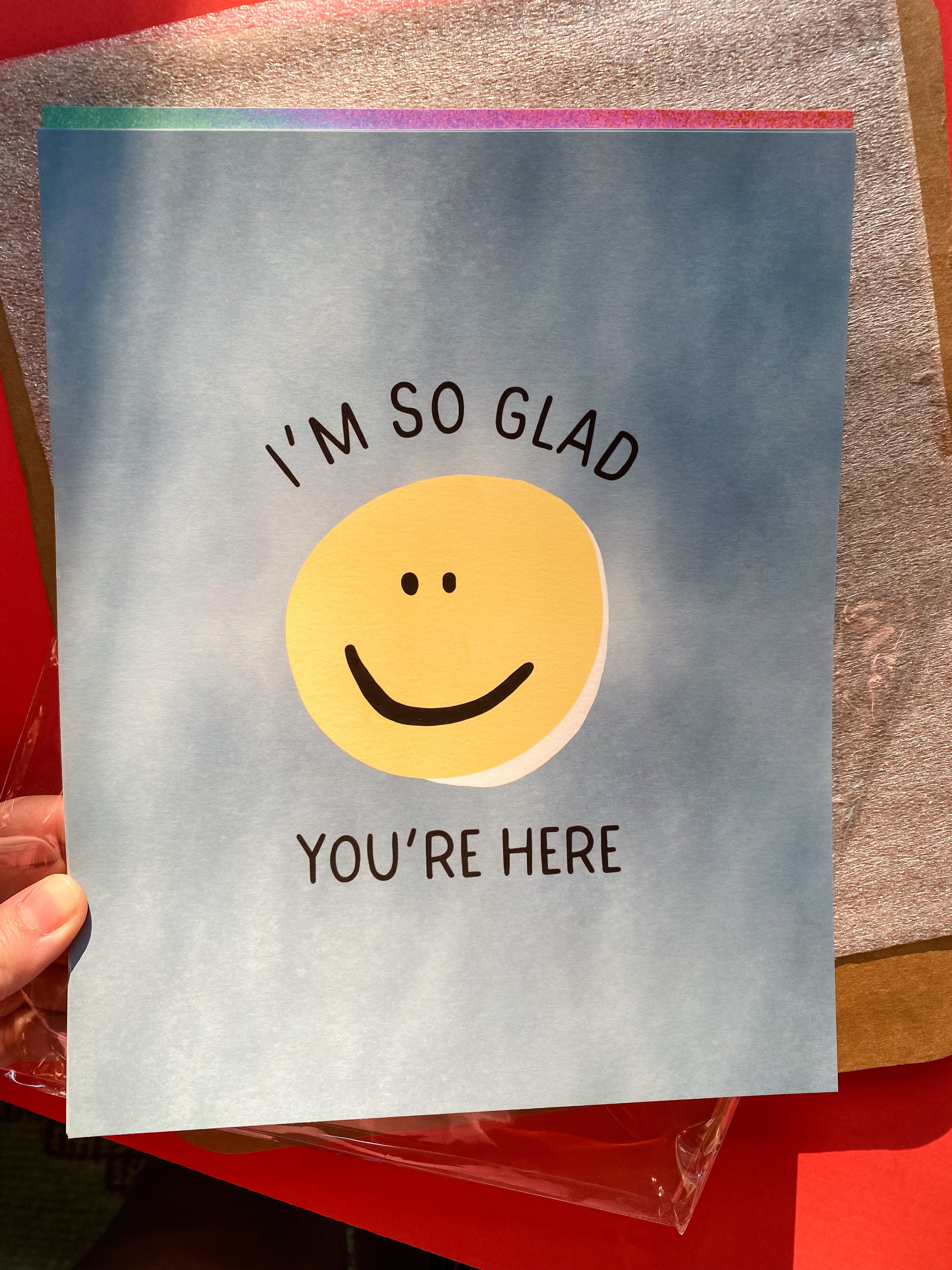 I'm So Glad You're Here Smiley Face Poster
I'm so glad you're here. We couldn't even tell you how many times a day we say this to the students in our building. A great reminder of why we do what we do.

Professionally printed on 8" x 10" fine art paper.
NOTE: If you choose digital download the file will be emailed to you within 24 hours.
Retirement Gift
I got this as a gift from a 5th grade student of mine this year.. Next year is my last year teaching before I retire, and I wish I would have had this in my classroom for my 30 years of teaching. Every day since I have received this I ask my students to read the words out loud before walking in to my classroom. It sets them up for a great day and is a reminder they are always welcome. I will put it by my front door when I retire and do the same.