5 Free Ways to Support Teachers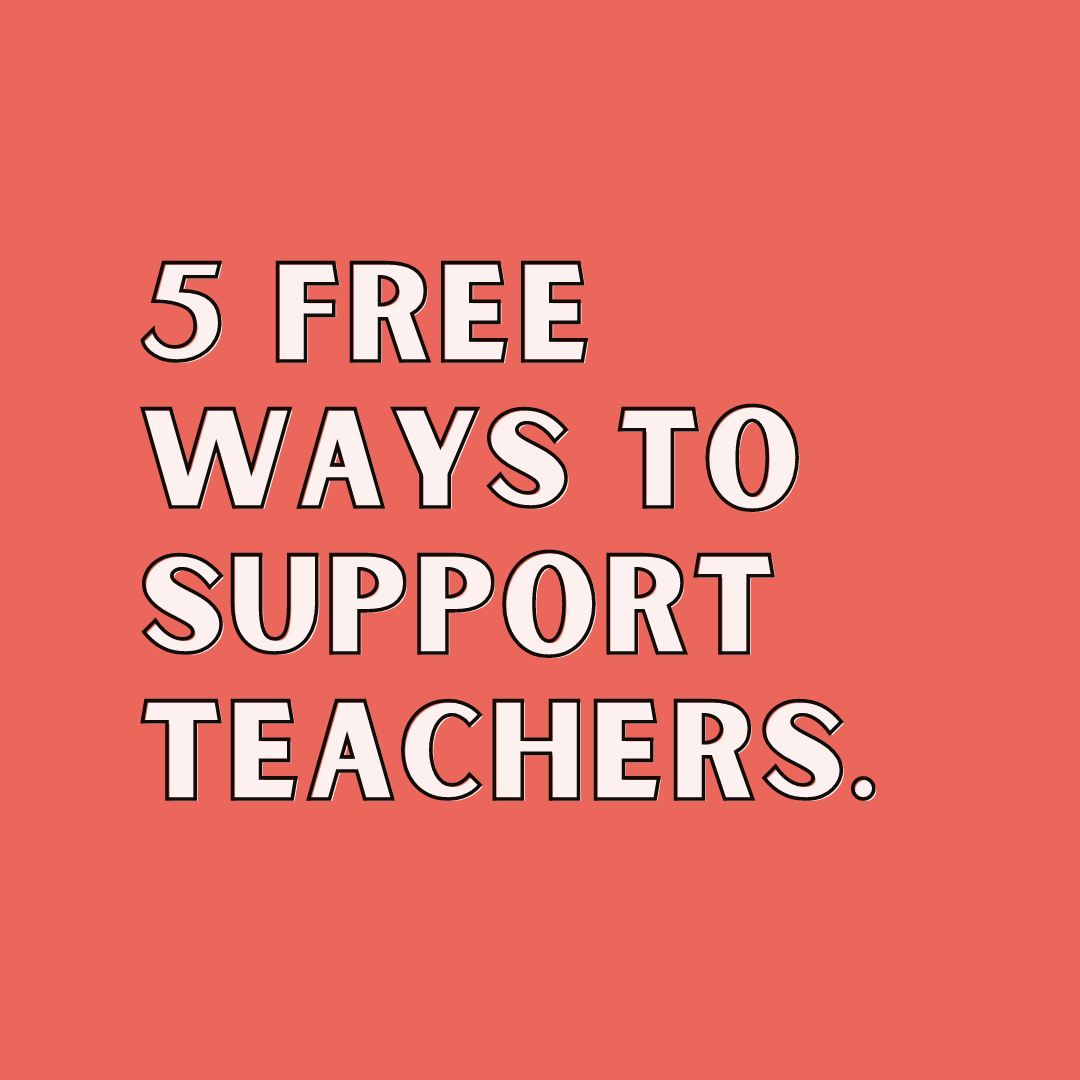 Happy Teacher Appreciation Week! We have put together a list of five quick and easy ways to support the teachers in your life.
1. Tell them thanks
Teaching is hard! Letting a teacher know that you see and recognize their hard work will mean the world to them. Send them a quick text or e-mail to let them know you are thinking of them this week.
2. Volunteer in their classroom
Teachers are always looking for help in their classrooms. Whether it's being a guest reader or helping prep materials, there are always ways to help out. 
3. Show up to the polls
Do some research on which political candidates prioritize education and show up to vote. This is a huge way you can make your voice heard.
4. Share their crowdfunding projects
Many teachers request supplies for their classrooms through websites such as Donors Choose, Amazon, and Adopt a Classroom. Sharing their links on your social media pages can put their projects in front of people who are looking to donate.
5. Ask what they need
Teachers are always looking for extra supplies for their classroom. Reach out to a teacher in your life and ask if they need anything. Chances are they would love to help you clean out your junk drawer.