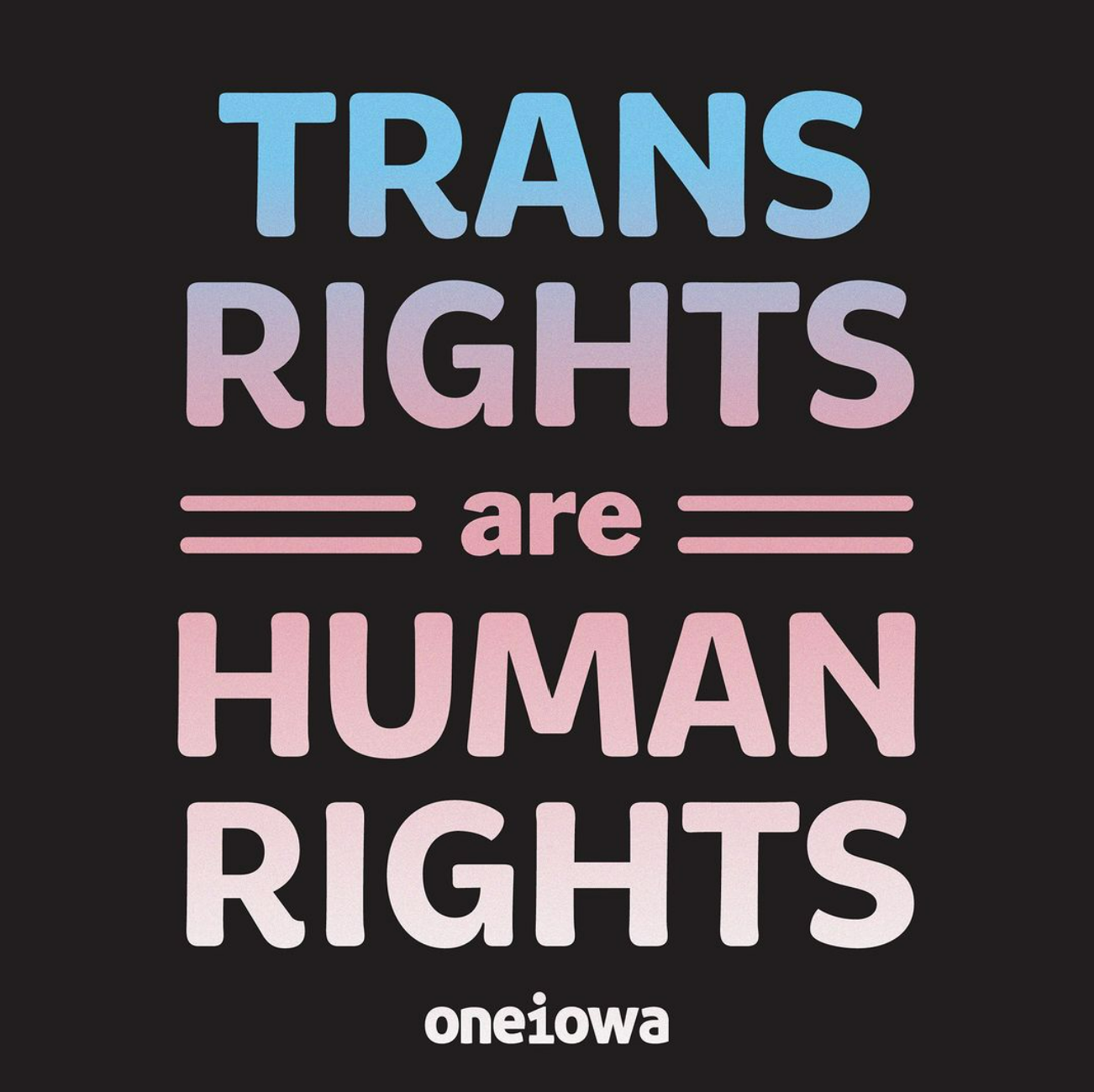 In the wake of recent legislation in Iowa that has deeply impacted the trans community, we at Room 1021 felt compelled to take action. We knew that we wanted to use our platform to make a difference, and so we made the decision to donate 10% of our profits from the past few months to an organization that would help support this marginalized group.
We are so proud to have found One Iowa, an organization that is dedicated to improving the lives of LGBTQ Iowans by championing equality, inclusiveness, and education. Through initiatives focused on improving workplace culture, increasing access to quality healthcare, and advocating for trans rights, One Iowa is making a tangible difference in the lives of trans individuals across the state.
It is also important to note that trans youth are particularly vulnerable and need our support now more than ever. Recent bills passed in Iowa have specifically targeted trans youth, making it more difficult for them to access healthcare and participate in school sports.
By donating to organizations like One Iowa, we can help ensure that these young people have access to the resources and support they need to thrive. We believe that every individual, regardless of their gender identity, deserves to feel safe, valued, and supported, and we are committed to doing our part to make this a reality for trans youth in Iowa.
You can read more about One Iowa here.